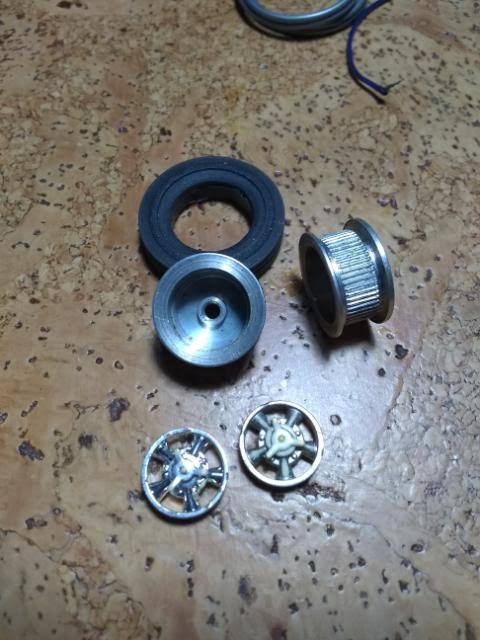 These were in that batch of stuff with the Strombecker Porsche: I'm wondering is you guys can identify these, perhaps by those "teeth" or whatever...they had these wheel  covers on them as well.
They don't look like any Strombecker wheels I've seen: but then, I've only looked at 1/32 size before...K&B, perhaps?
Thanks!
Mark in Oregon
PS: That tire in the photo was only there to prop up the wheel; it did not come with this lot...