Hokay, a slight edit.
I poked new mounting holes on the pass. side of the car.  The wheel openings looked weird to me and never noticed it when the body was clear and was blaming the Lancer company.
Which does have to accept a bit of the blame as the mid-line body line from grill to rear seems to be 1/64th higher on the drivers side.
Not to mention the passenger side front wheel opening is about 1/16th inch larger!
Maybe it's just me.... who knows.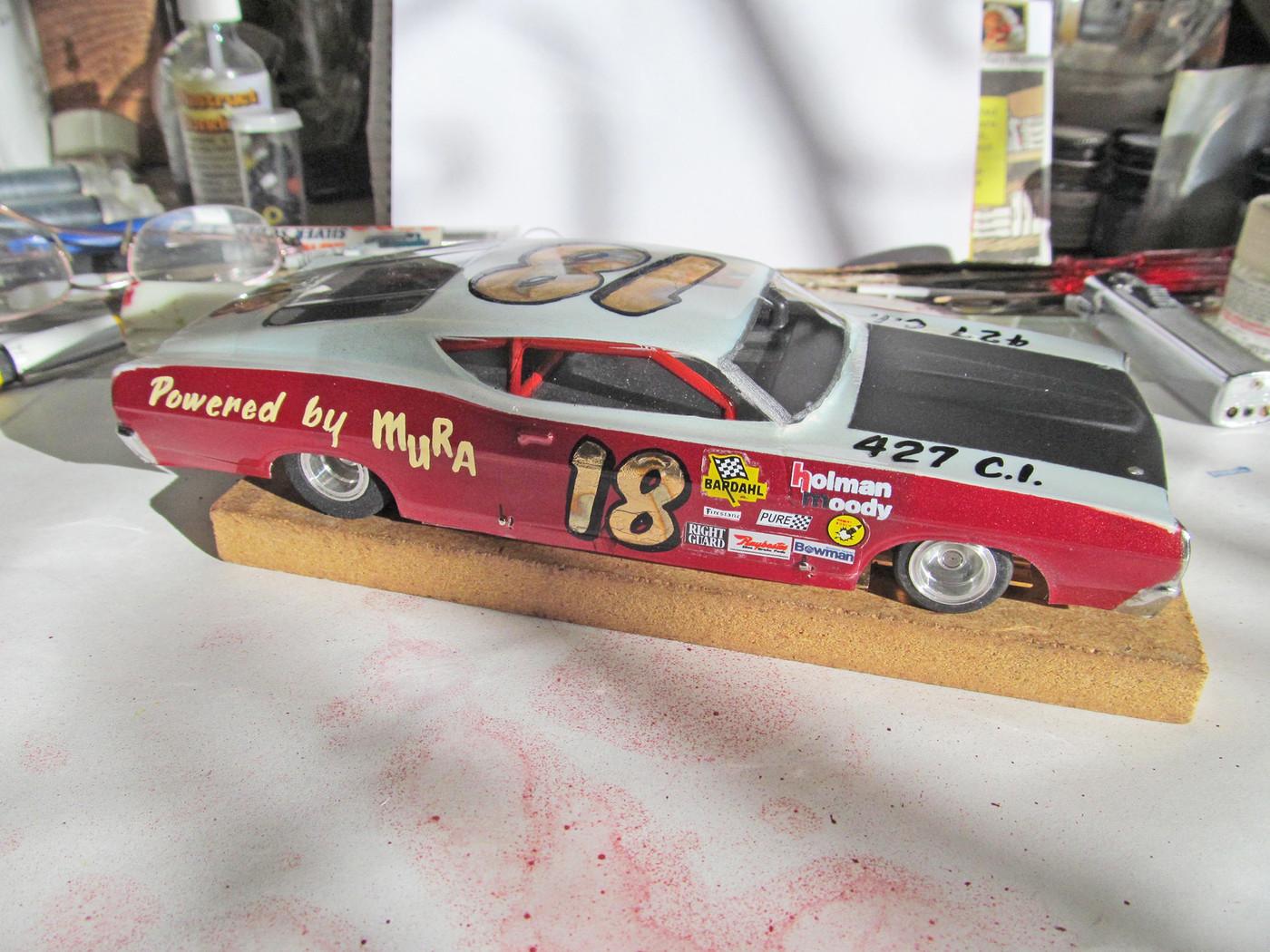 Backing away slowly....