After doing a batch of plated wire, 2 years ago, that builders loved, but I wasn't totally satisfied with, because some the mix of K & S and Malin wire that I used, was less than straight, I finally got enough confidence that the issue has been rectified,to pull the trigger on a new, much, much larger batch, using 100% K & S wire.
After giving my 14 year contact at K & S, a super-nice guy, grief over the quality, and him getting a bit surly with me, for the first time, I used my regular trips there, to purchase brass for my weighted guides, to always also buy, a package each of all the wire sizes I intended to plate, to check the quality.
Anyway, they either ran through all their bad wire, or assuming they run it through a straightener, fixed the issue with it.
What I picked up yesterday, and cut to 1 foot pieces, the last 2 days, looks absolutely great.
I will be shipping it out tomorrow, to the plater, and with transit time, and them being swamped with C19 related, medical work, I might it back in 7-10 days.
Price is TBD, but this time it will be sold as CR items, through Eagle and ERI distributors.
It will also vary a bit in price, based on the size.
.039". I can't believe most of the batch of wire, from last time, would lay this tight, and nice and flat, on this old table, full of steel dust.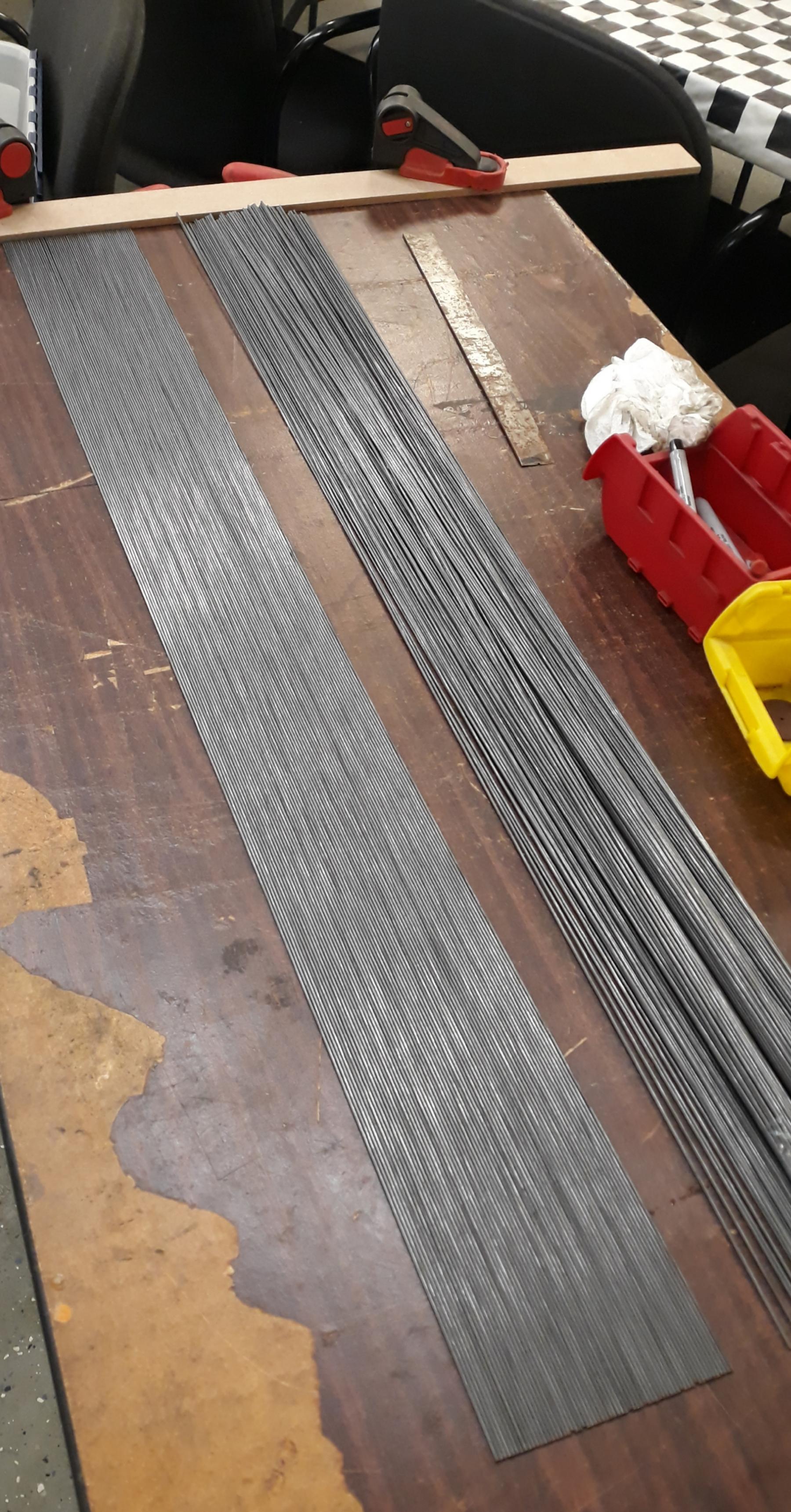 Not sure if this pic was .047" or .062"
An even wider stretch of what I know is .062".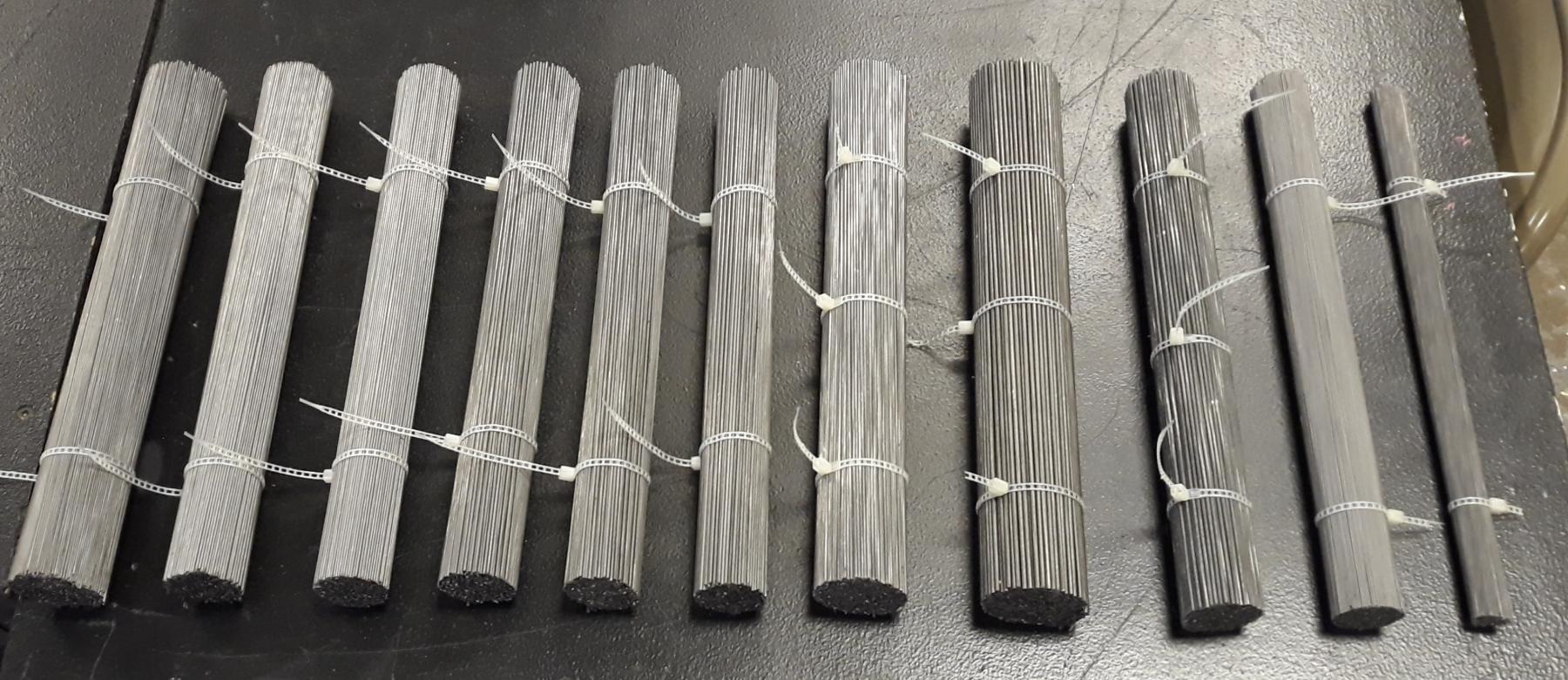 As mentioned, a much larger batch than last time.
50+ lbs.