The ProSlot & Thazer series race Saturday 7/25 was a success and a lot of fun as always. Thanks to everyone for coming. We got to welcome two new racers to the series Jeff Paulson and his son Nate!  
All races run on the Thazer "White Knight" track.
We had a full Field for Hobby Stocks, David Guarino takes the top spot with Phil Brown in 2nd and Bill Ridley in 3rd.
Seven for Super Stocks, David Guarino on top of the podium again! Andy Fisher finish 2nd and Bill Ridley following in 3rd. Good run boys!
Pony Car was the last class of the day, with six entries. David Guarino getting the hat trick for the day, on top again, Rick Abbott solidly in second and Bill Ridley with his 3rd, 3rd place of the day.

Just need to thank the racers we have for their knowledge sharing, sharing of cars and controllers so that everyone can have a good time! That's what makes this hobby fun to be in.
Series Standings as of 7/25/2020: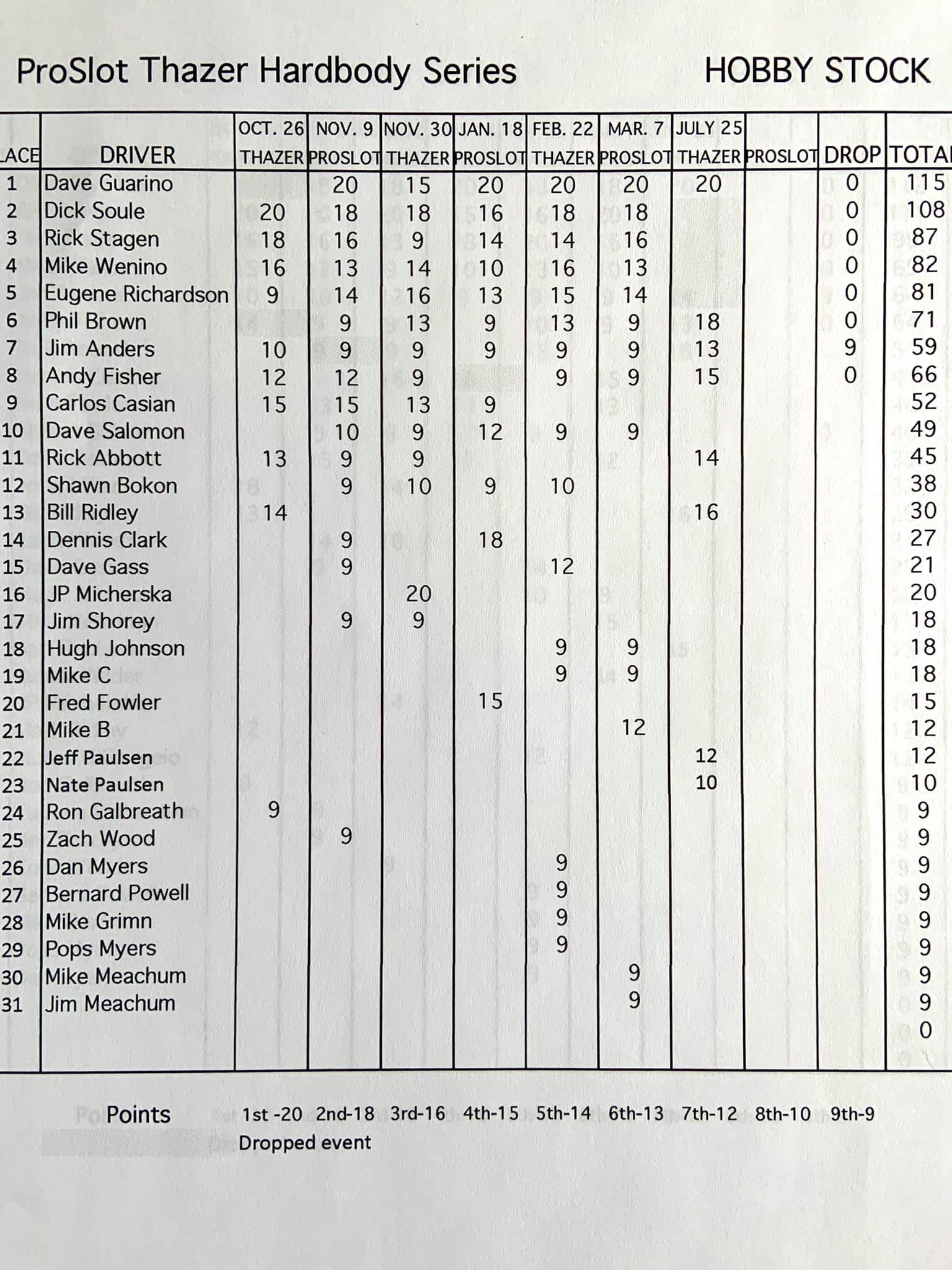 Please direct questions to the Thazer Raceway facebook page.