This car was built for a customer, started on the jig July 8th.
Although, it took a few days to cut and form the tongue out of .040 brass.
The side pans are American Line .032.
Chassis will be yet another Lee Gilbert clone.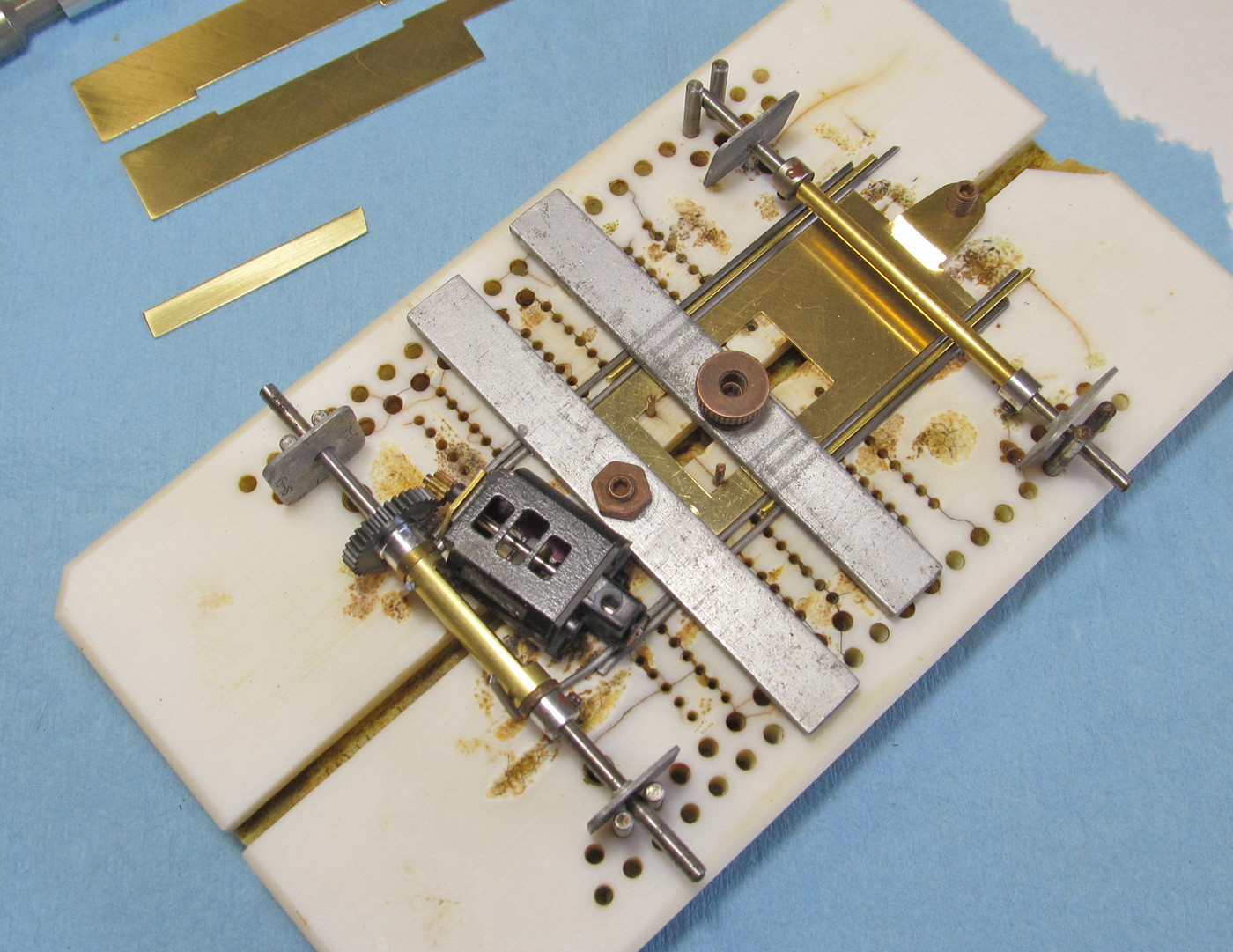 After the first day soldering, we have a complete center section.  .055 inner rails and .062 outer rails and half rails.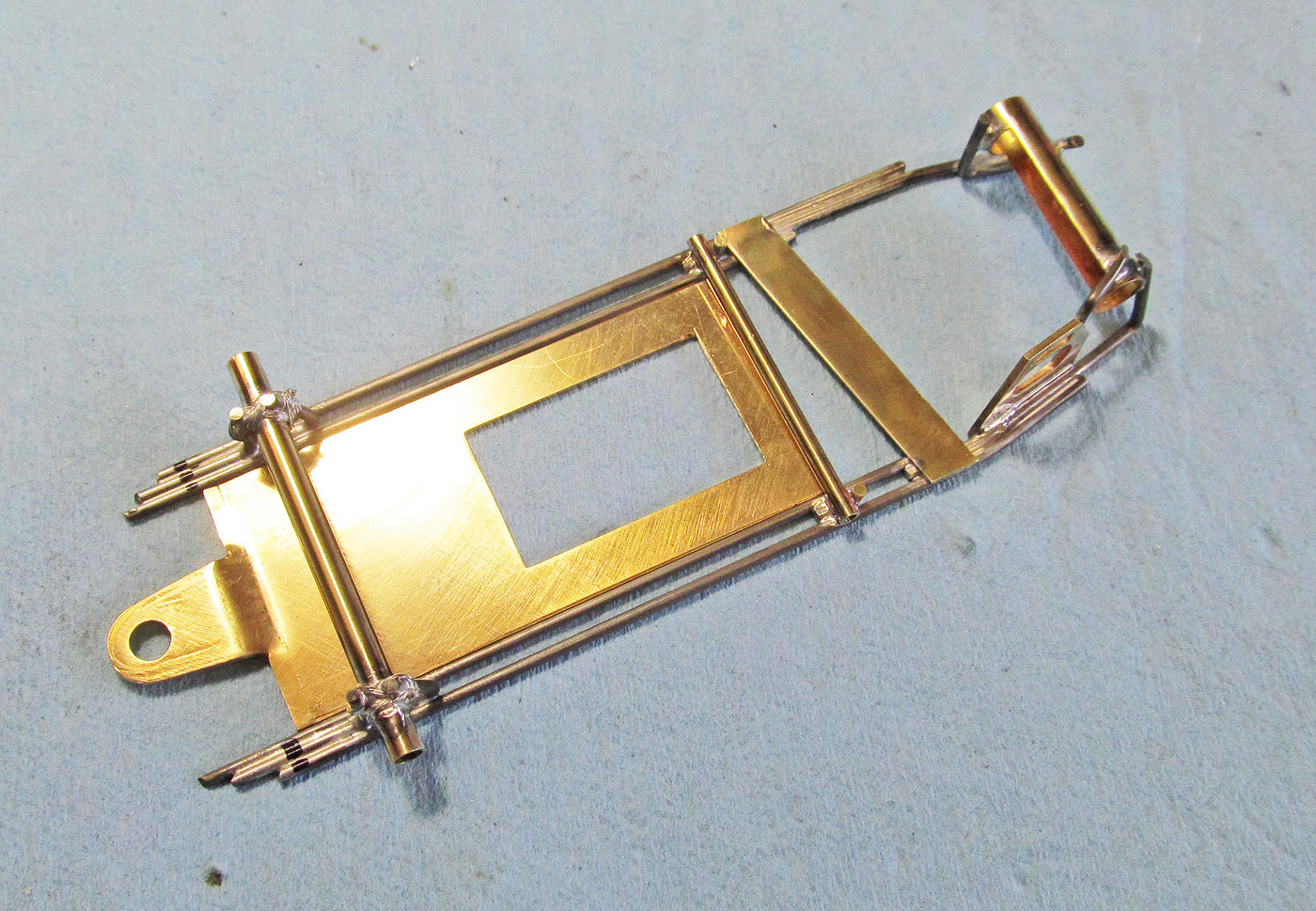 Tongue is done and plumber rails are .055.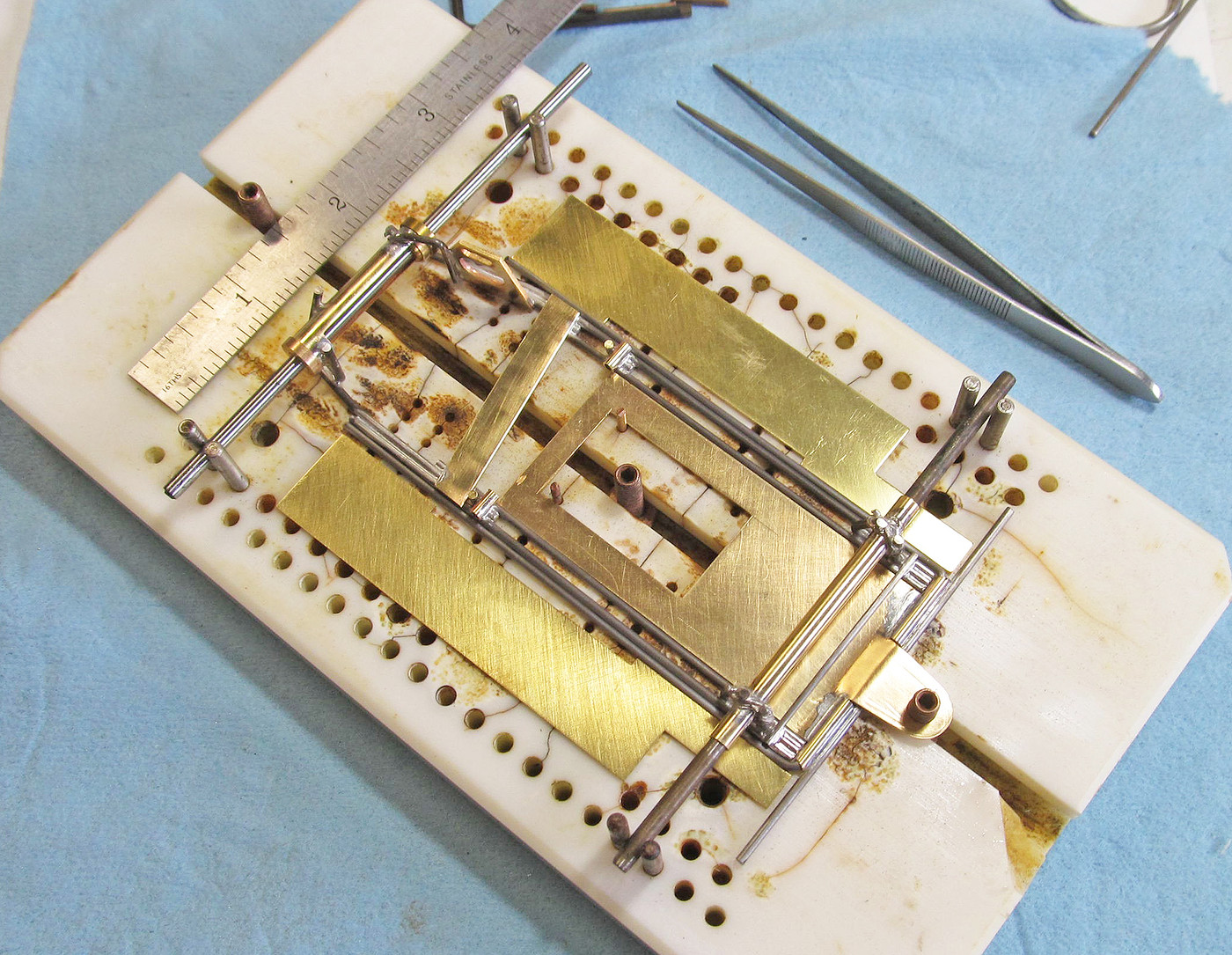 A few days later.... the car is assembled and the body trimmed for paint.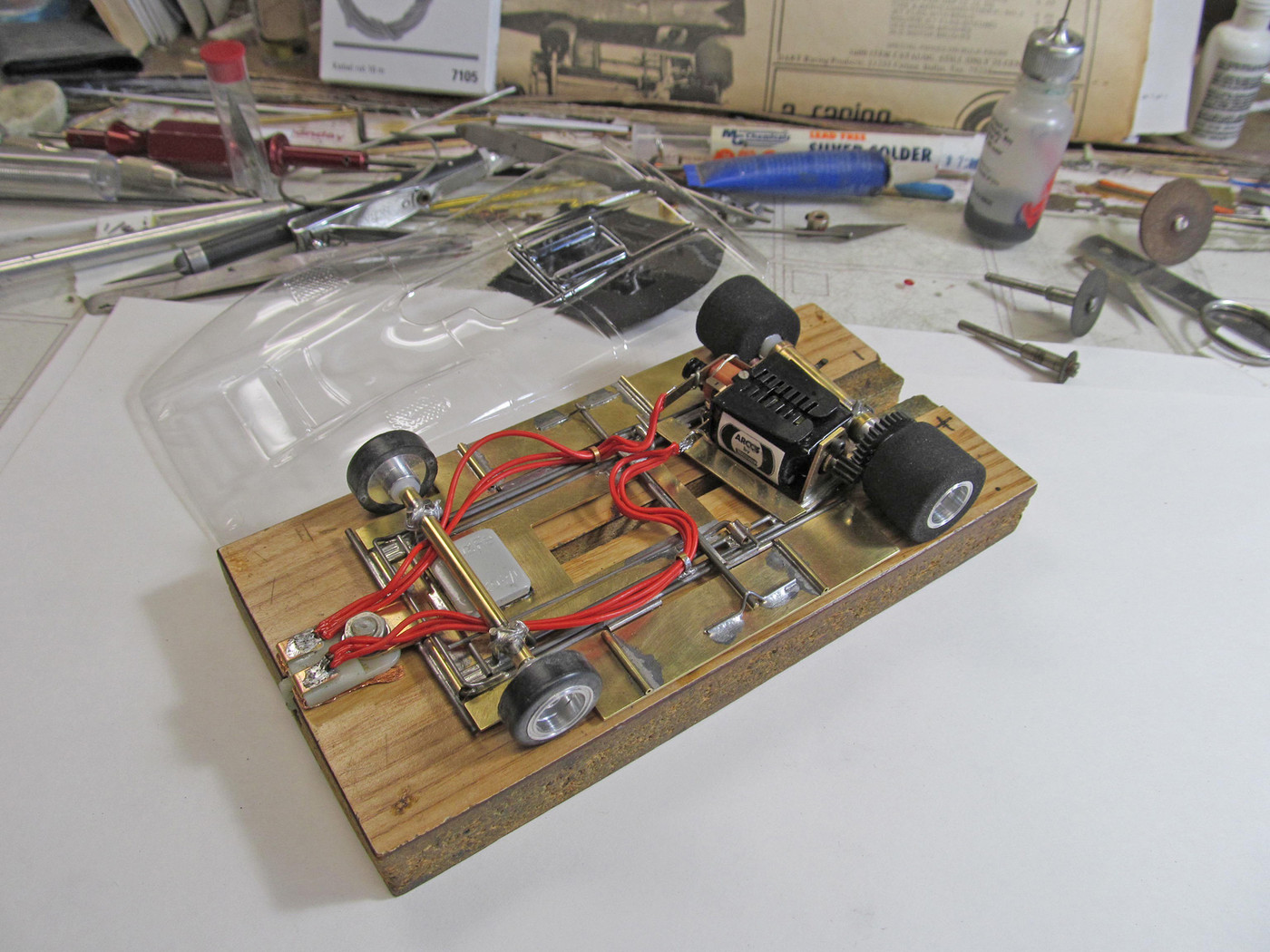 And now.... paint done.
Also added a support for the rear of the body due to the size of the rear wing.
Wheels are A.J.s, motor Champion "C" can with shunt wires.
Didn't seem to run right on the test bench so I pulled it apart and found the brush tubes were not aligned.  So.... aligned the tubes and did a water run in for a few minutes at 2.5v.  Sounds GREAT now!!!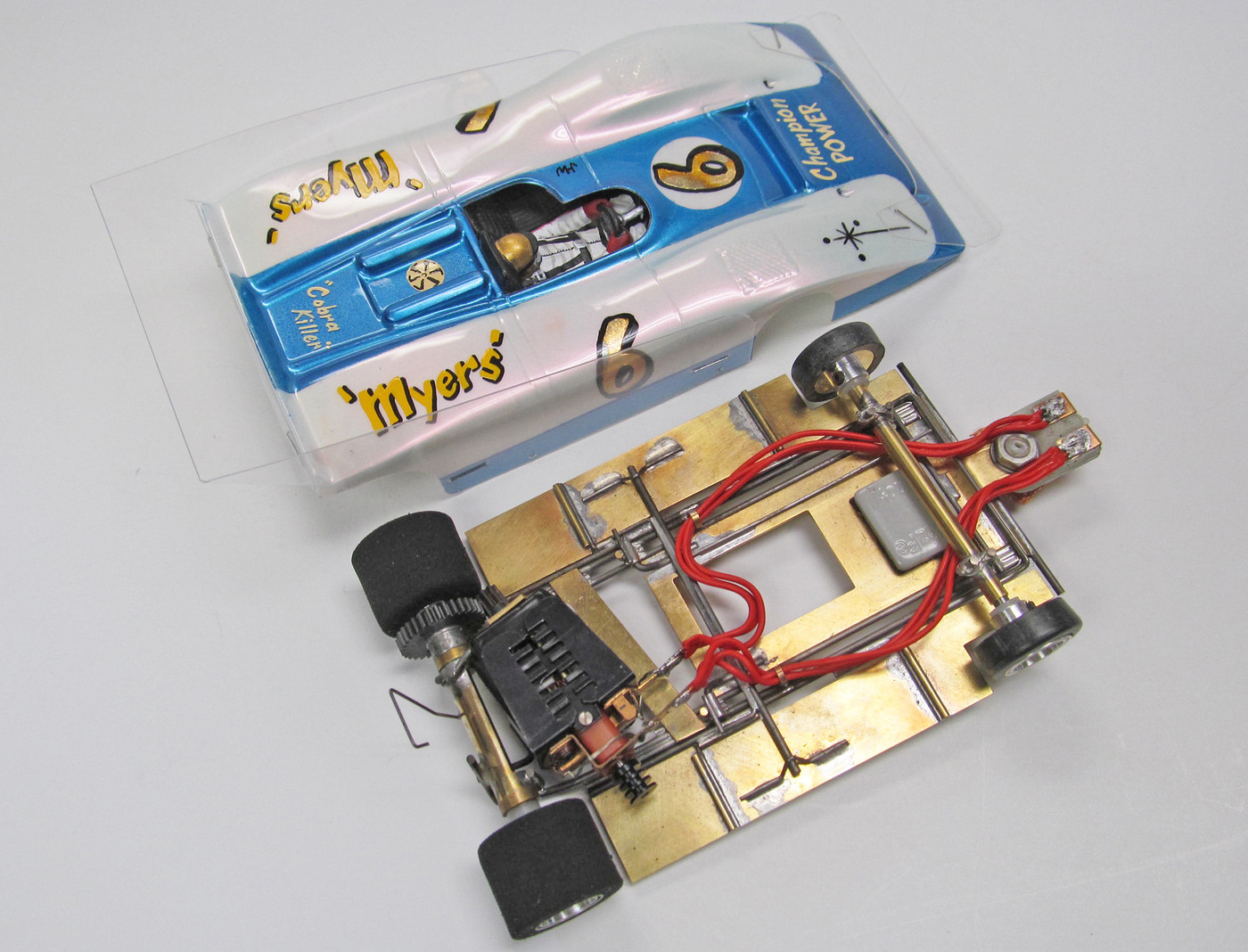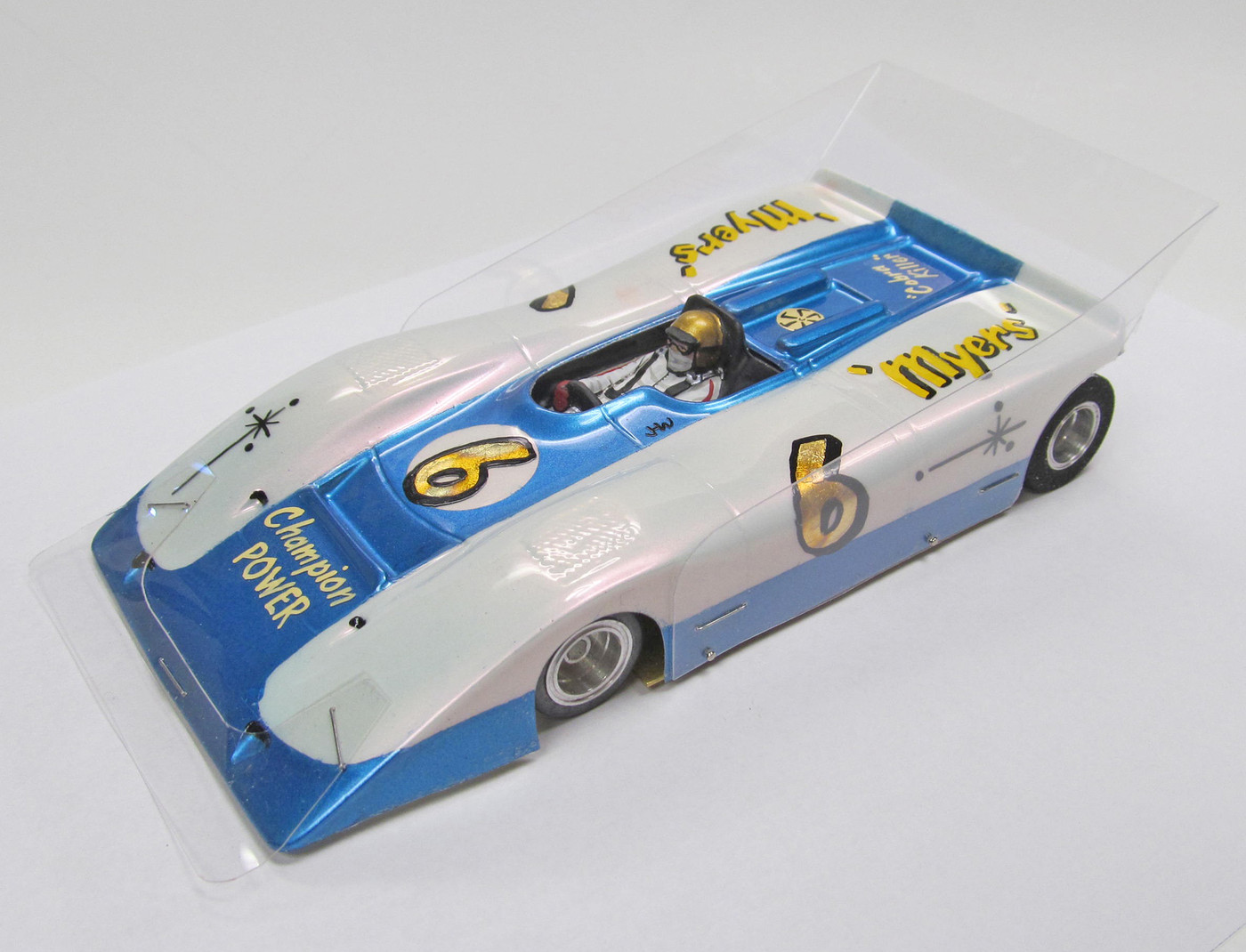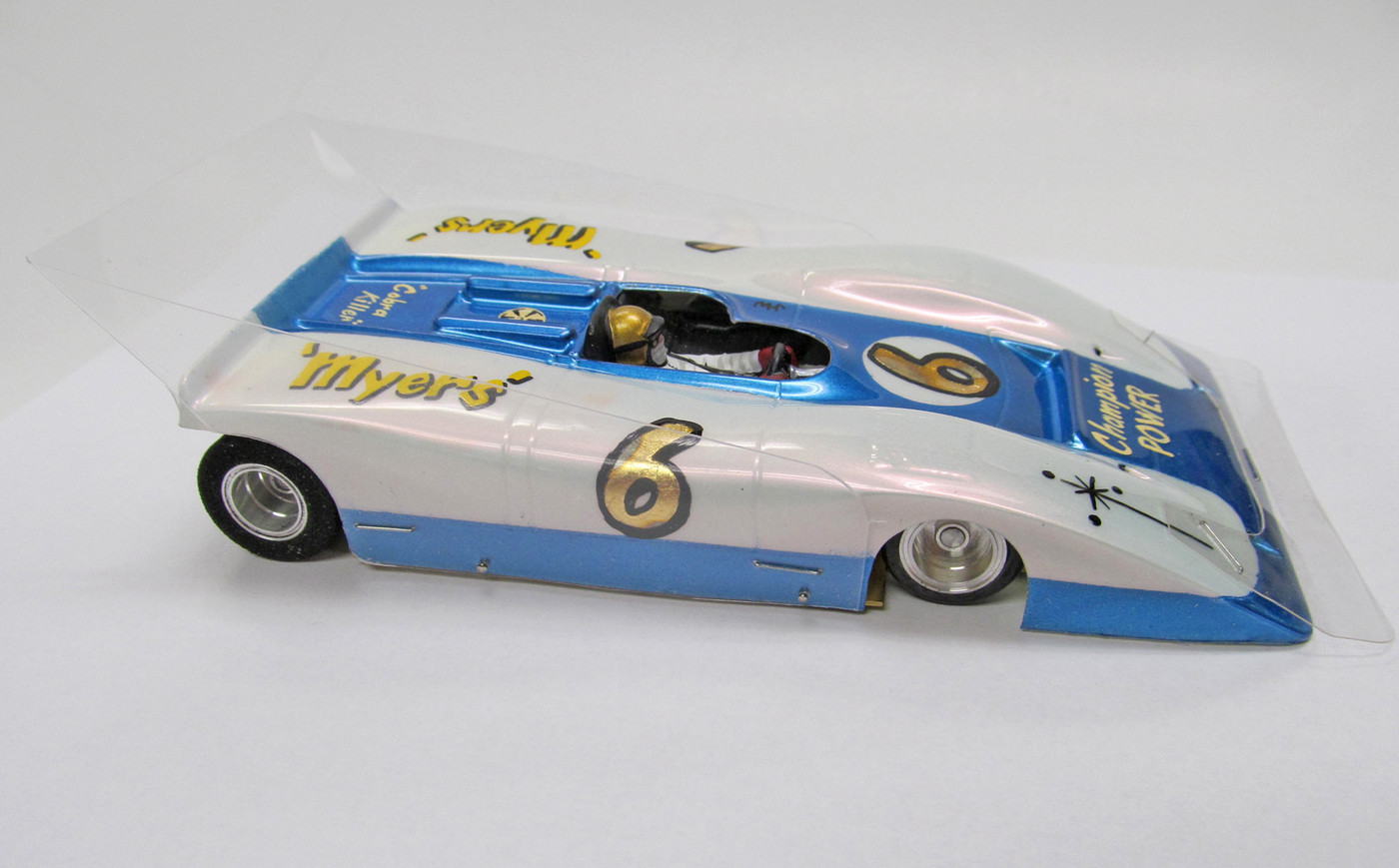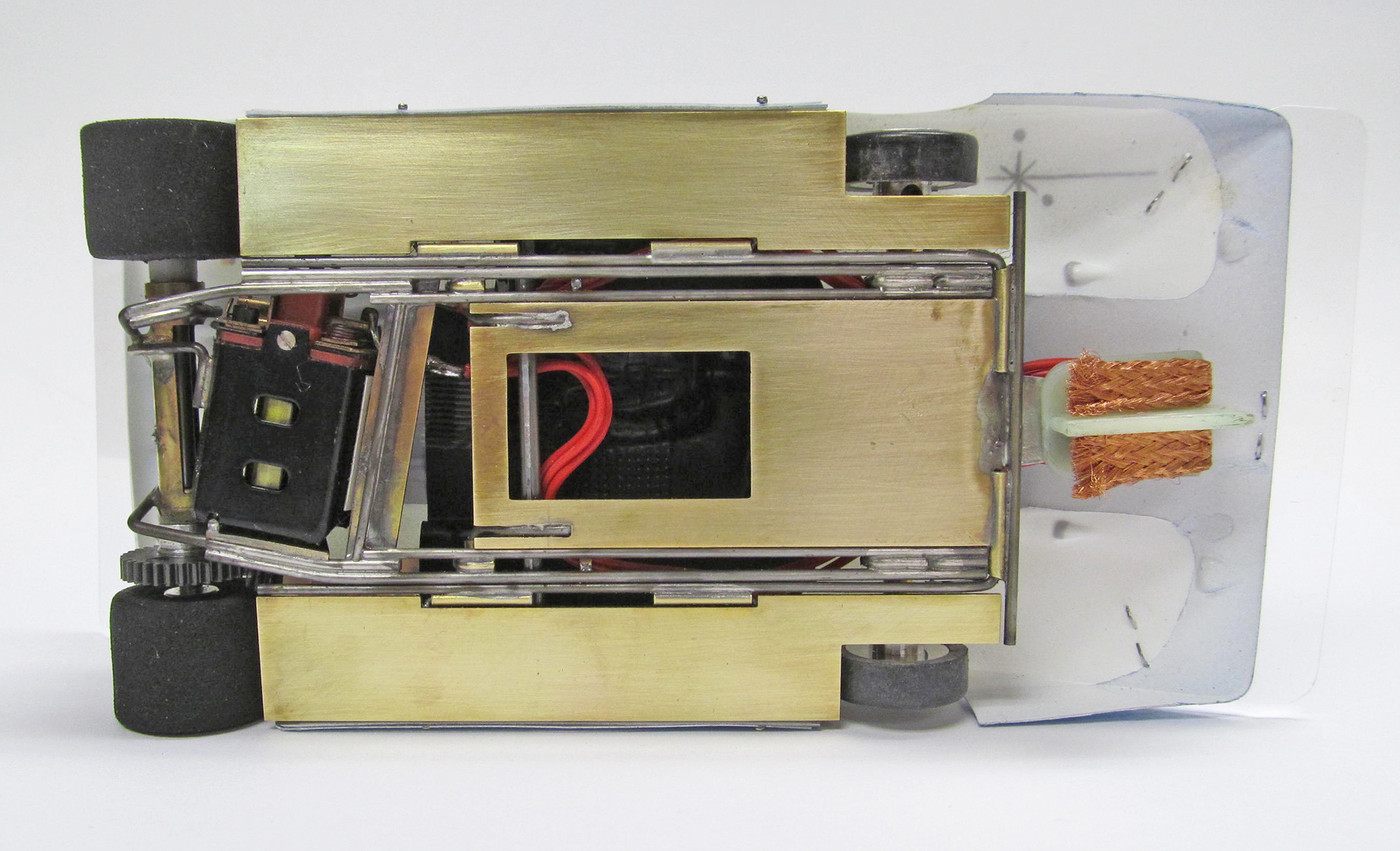 Fin