Decided to start another thread since I have progressed far enough to make some posts.
And if you have seen my other threads on this Tottenham winning car, I might be covering old ground yet again.
Such is the business of building and selling.

In 1969 Bob took a ship to England and brought two cars to compete.  One made with flat wire and the other round wire.
He stayed an extra few weeks in order to demonstrate HOW to build his winning car for 'Model Cars magazine' after beating everyone at Tottenham.
Full report on the race is in November 1969 issue and the build-up in December the following month.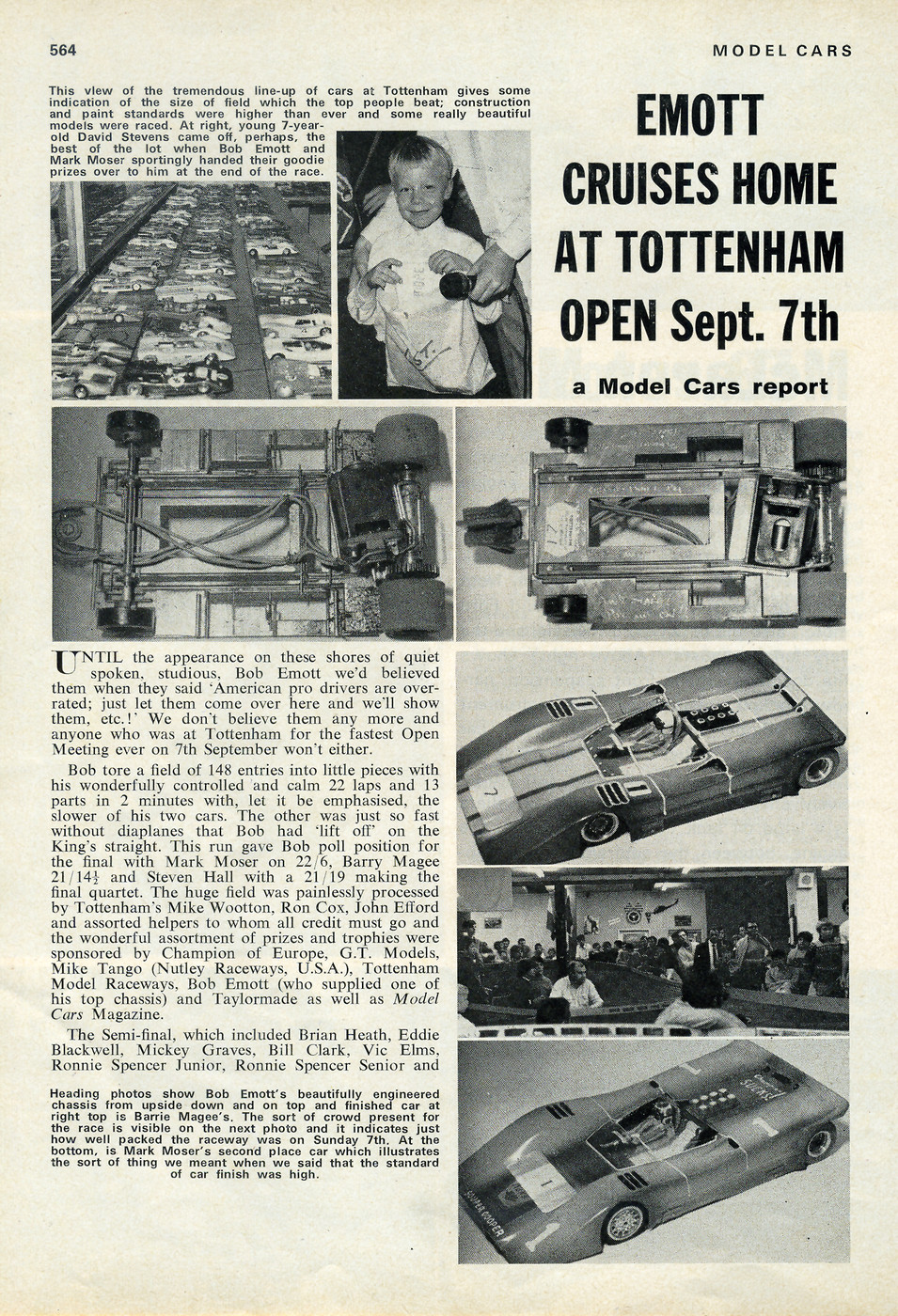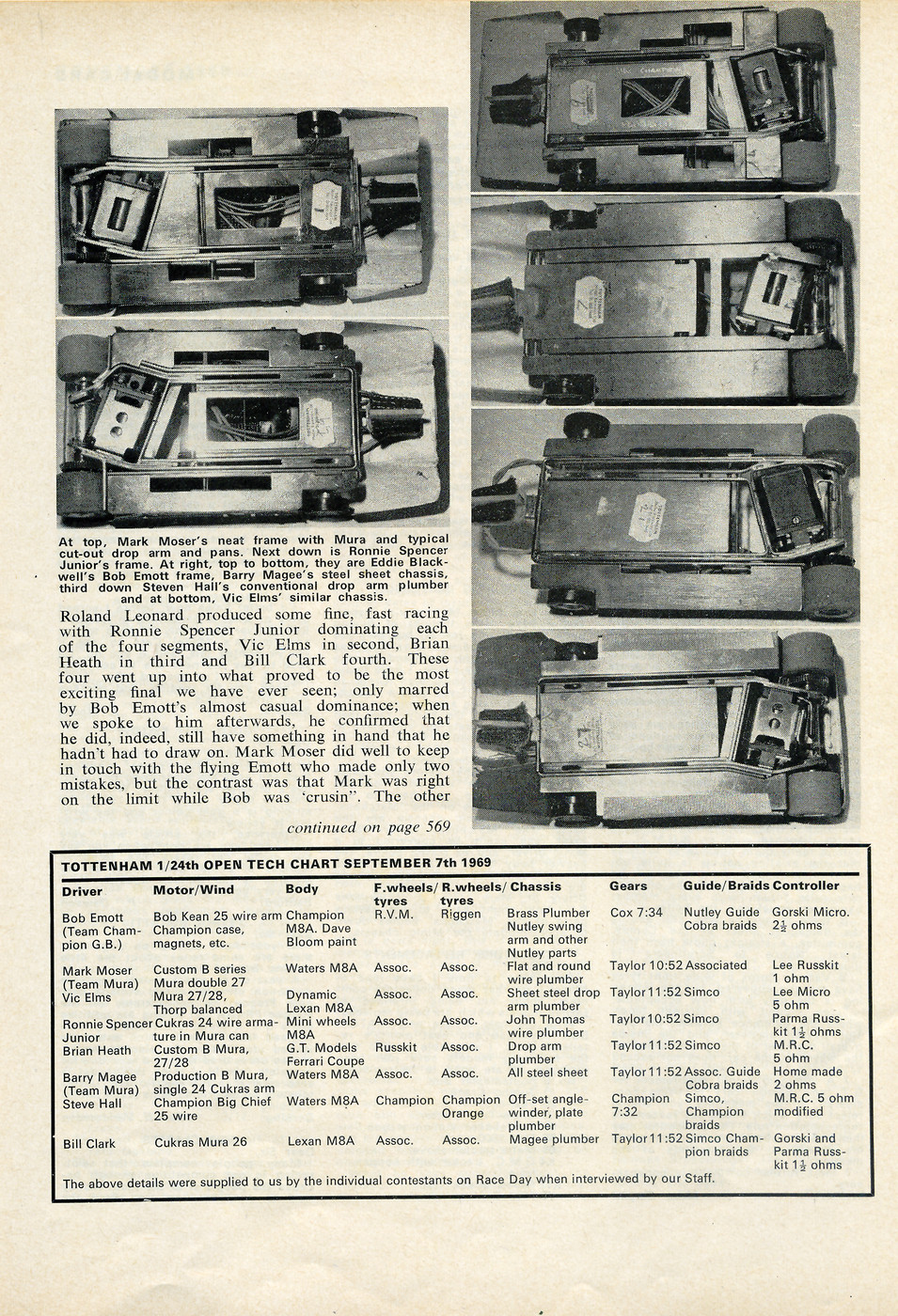 Hand cut pans and tongue, factory motor bracket, etc.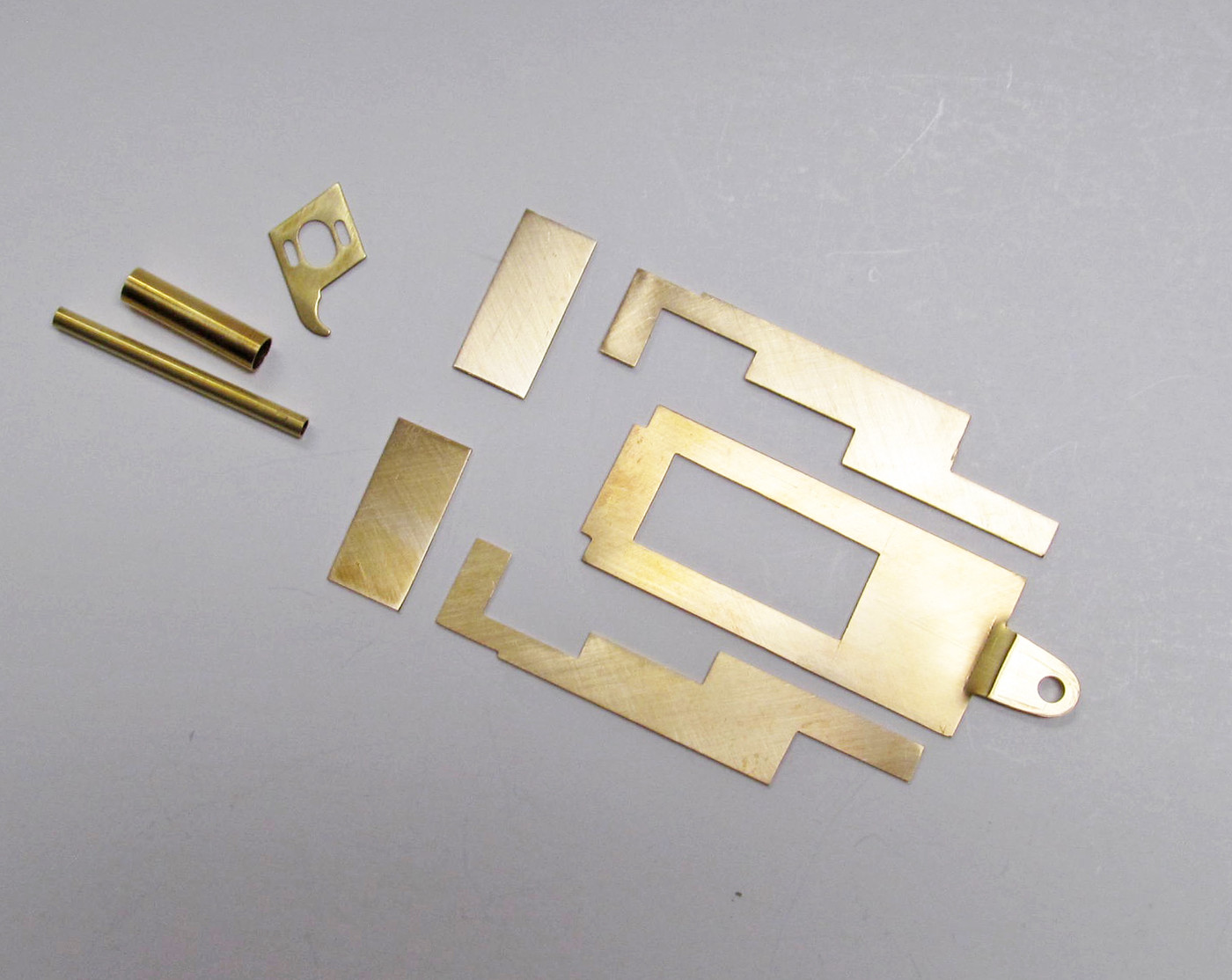 More later.