Customer from France sent me a box of mint clean parts and a clear body a while back.
It's now finished.

Here is the chassis assembled with the cut body mounted.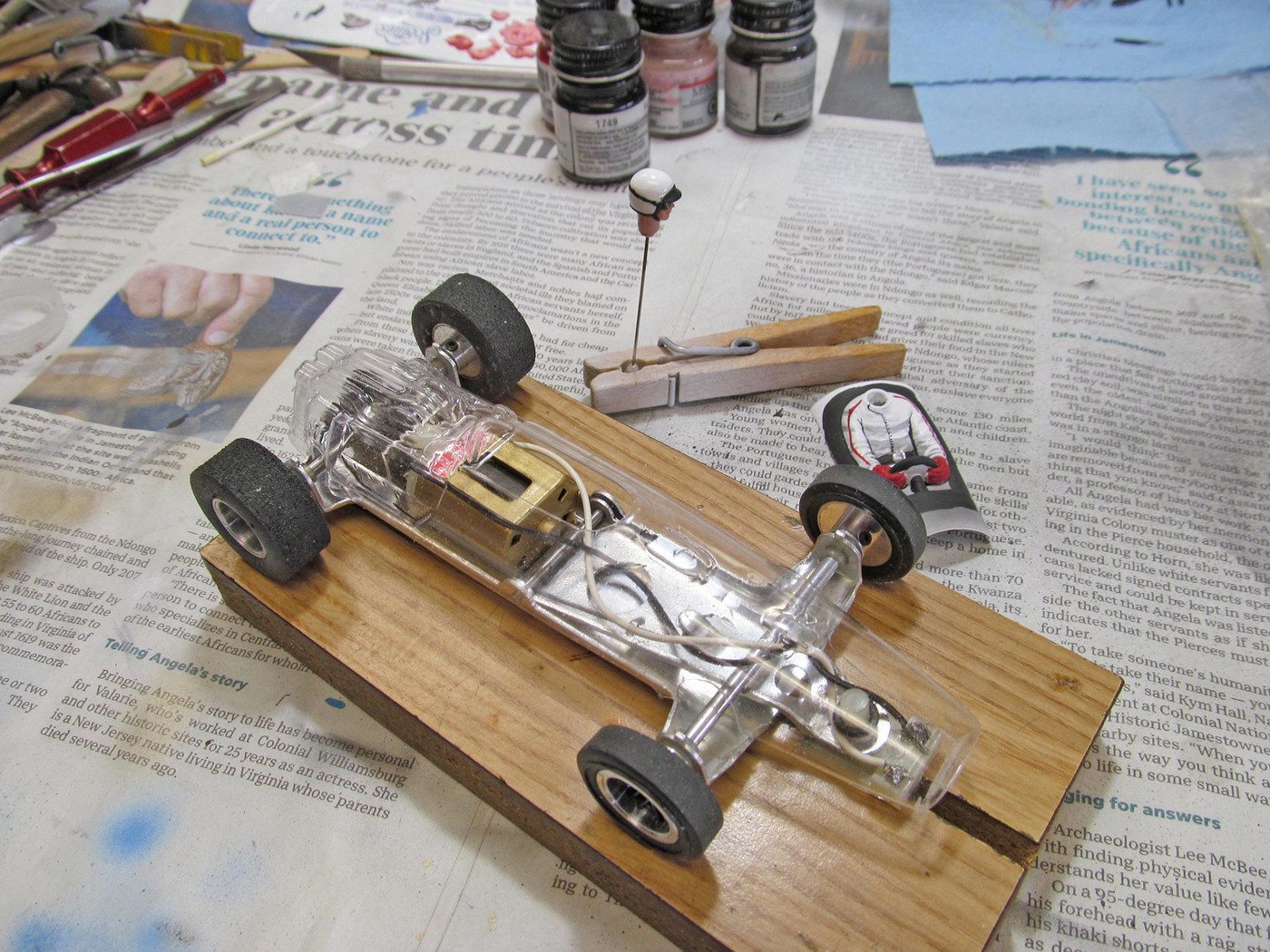 Wheels were packaged and experience has taught me to use hot soapy water to install them on the rims to avoid splitting.

Only things missing were the driver figure and the drop arm spring.  Easy fixes.
Crown gear is a Cox and was off.... but running it in on a power source with a lighter under smoothed things out beautifully.

Now, all painted....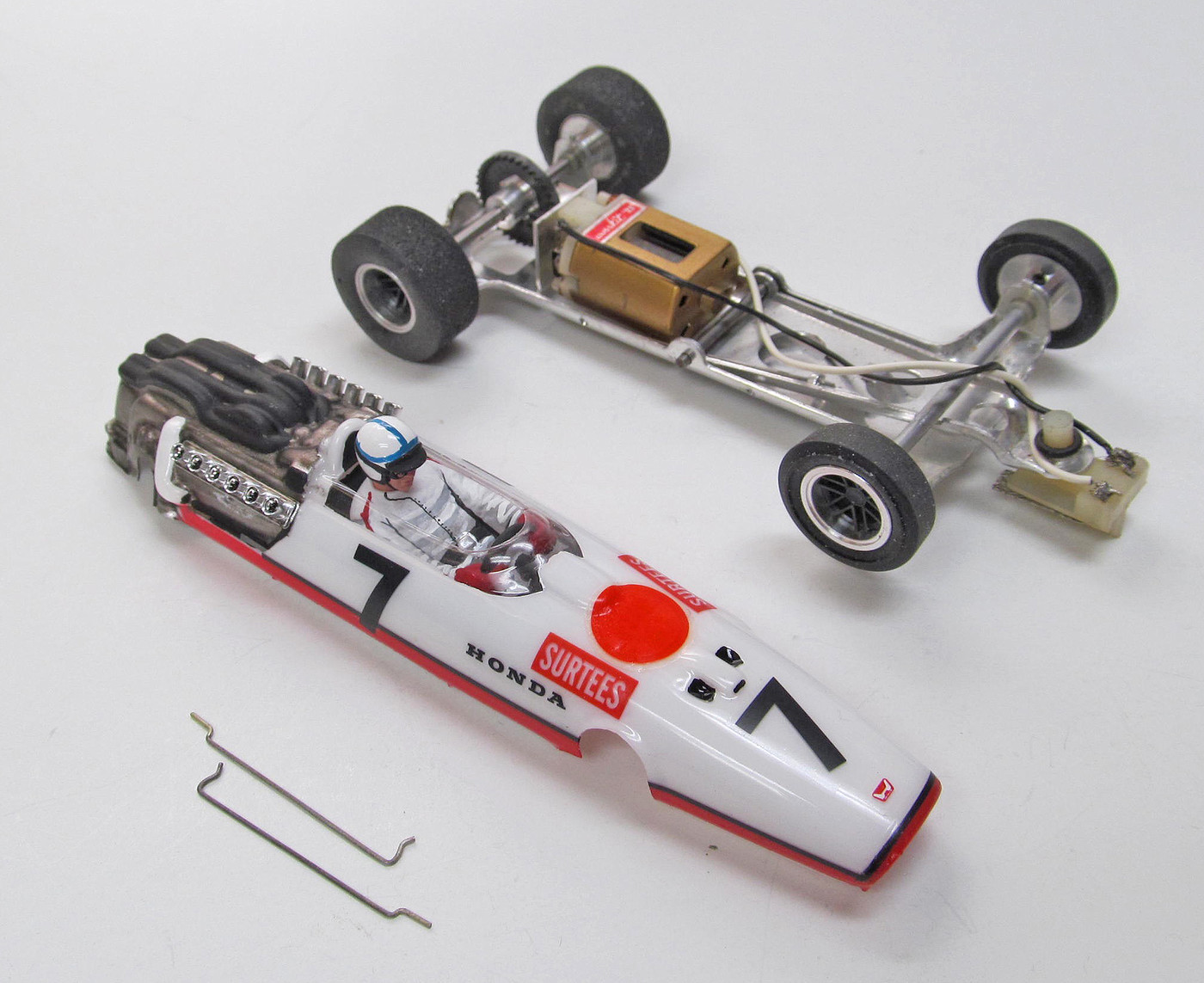 Decals are a mix of a Dynamic meatball and Indycals stripes and numbers.
To be exact, I painted the red stripes and used bits of the black stripes from the decal sheet.
The engine was painted Testors silver rattle can on the outside and then wiped on water based flat black with a cotton ball.
Pipes painted with enamel flat black with a brush.
Jairus' clothing is from Costco.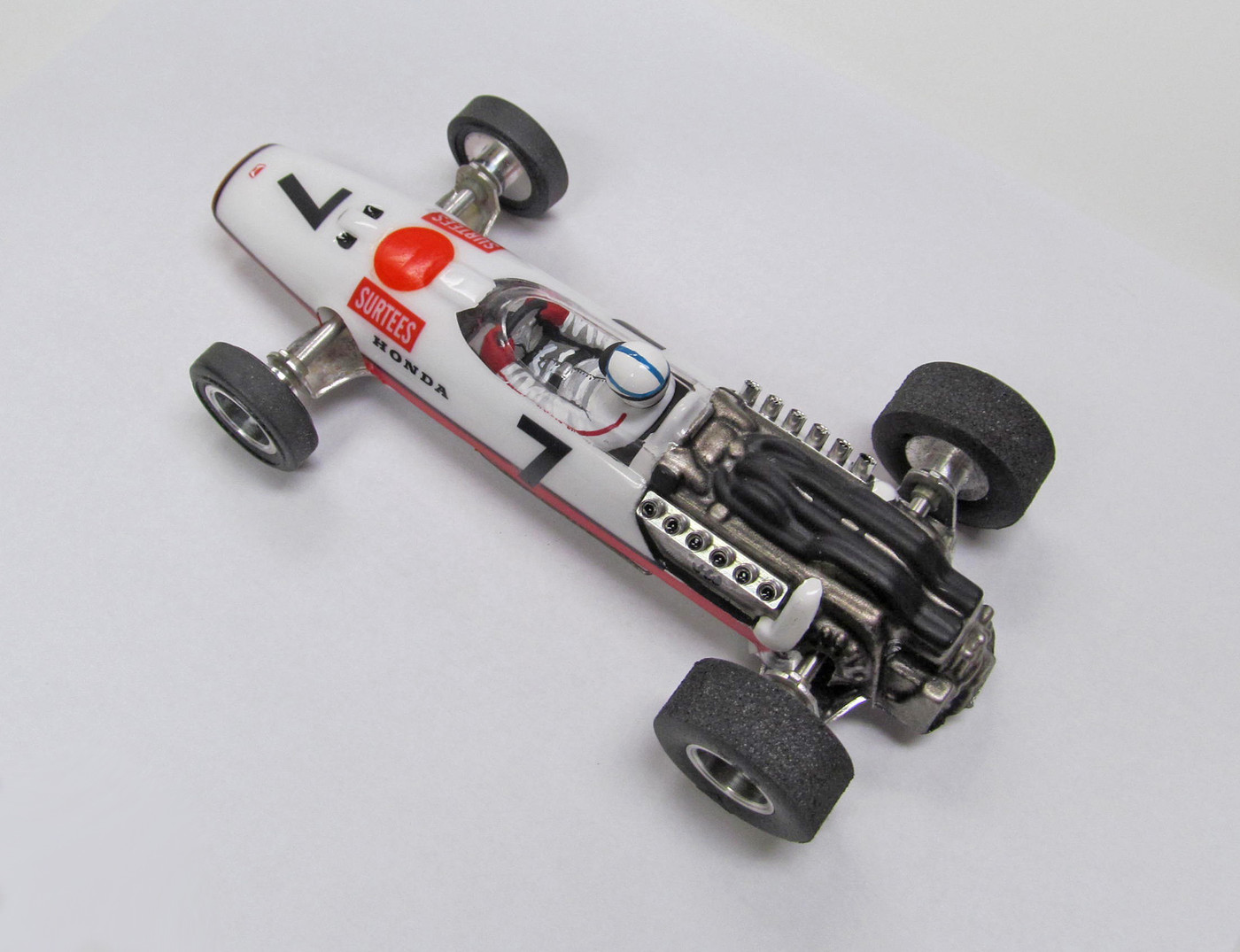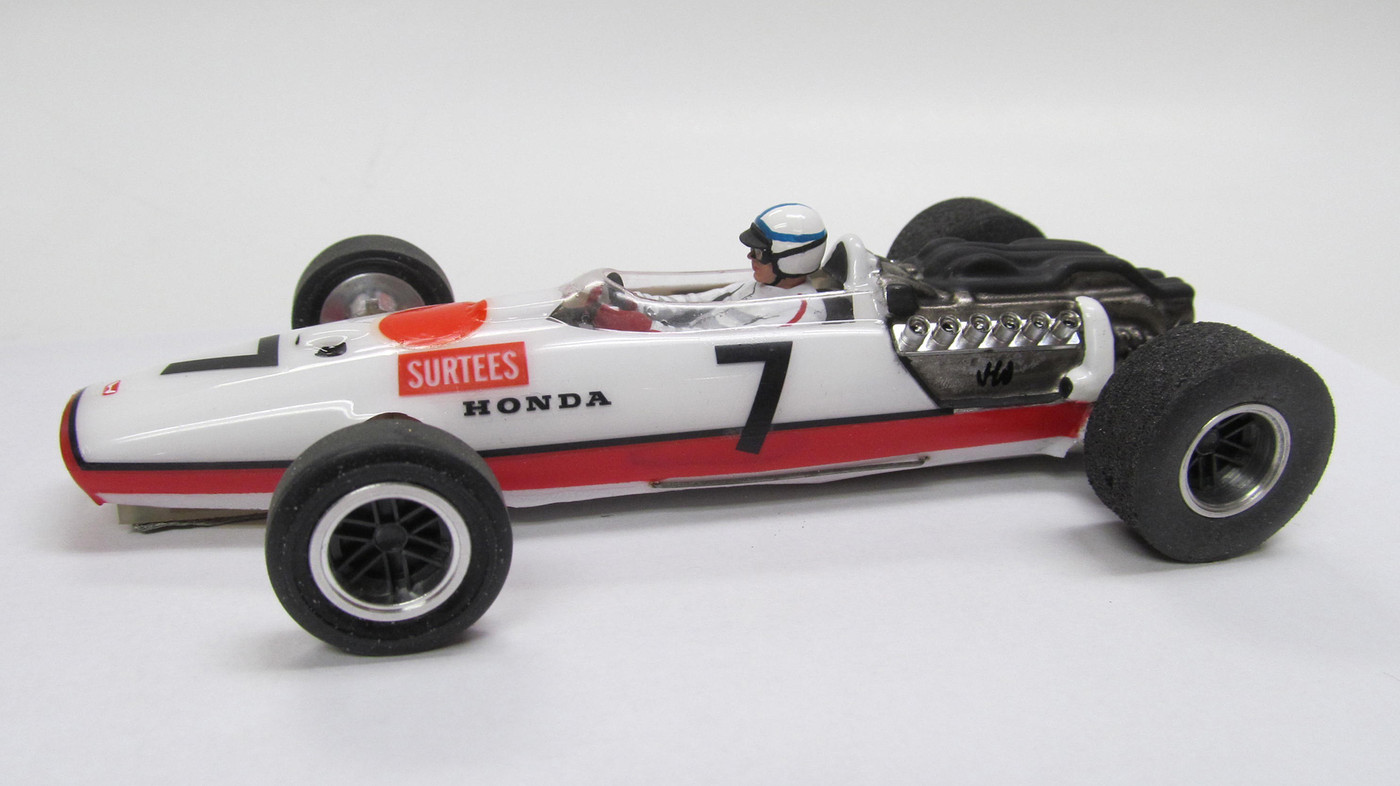 Wheel inserts are from BWA.  (Wish he would go back into production.)