It is with a incredible amount of sadness that I learned that long-time slot racer Roy Hogan passed away this evening from the damn virus.
I am sure I met Roy when I got back into slot racing in late 1987, most likely at Tim Ferguson's Georgia Hobby Center, and we raced together in too many Atlanta-area raceways to try to count.

Roy was a very good racer, but it was his personality that really stood out. He was gentle, sweet man. I don't think I ever heard him raise his voice or complain about anything.
Roy was born in Murphy, NC, in 1937 so he was 84 years old and still a fierce racer. Here's one of the few decent pictures of Roy without a mask I was able to locate; fittingly it's a podium shot from CMS from 2017. Does anyone have a better one they can post?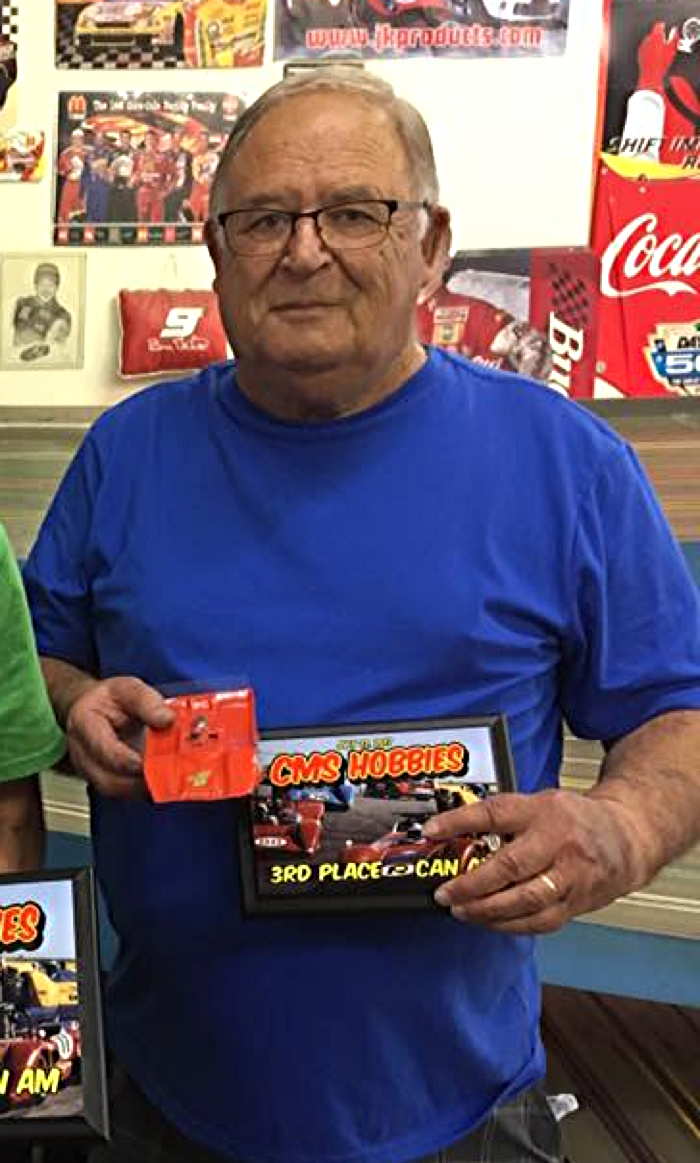 RIP, Roy. You are going to be missed.