Full disclosure, this is the very first angle-winder F1 I ever built.
I followed a design by Bob Emott and I think his was built around a C can motor, but the customer wanted a Champion 16D installed which made fitting the body over the chassis a bit problematic.
Even so, it came out okay.

Here are the bits I started with: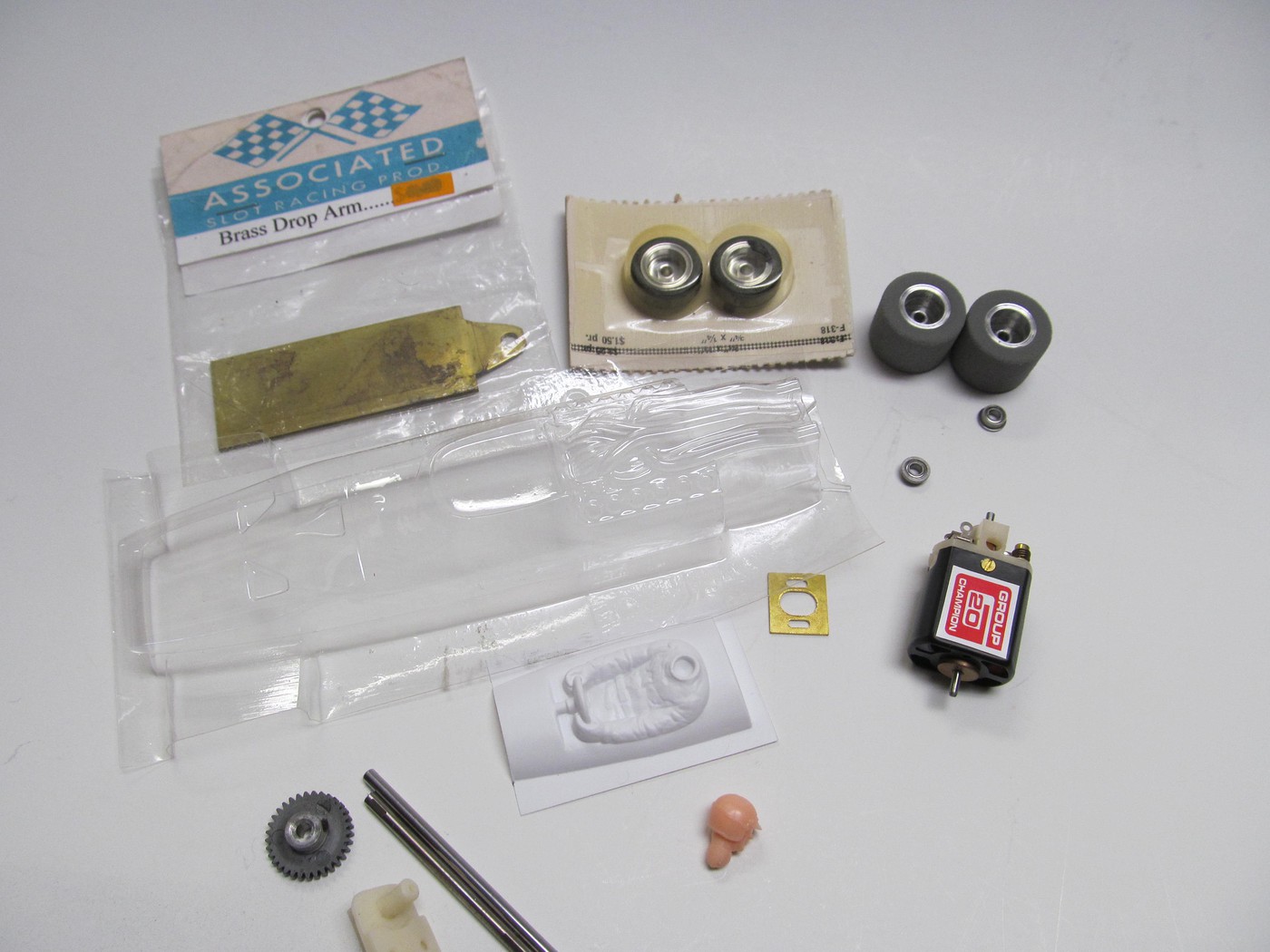 Motor box bent and built as tightly as possible.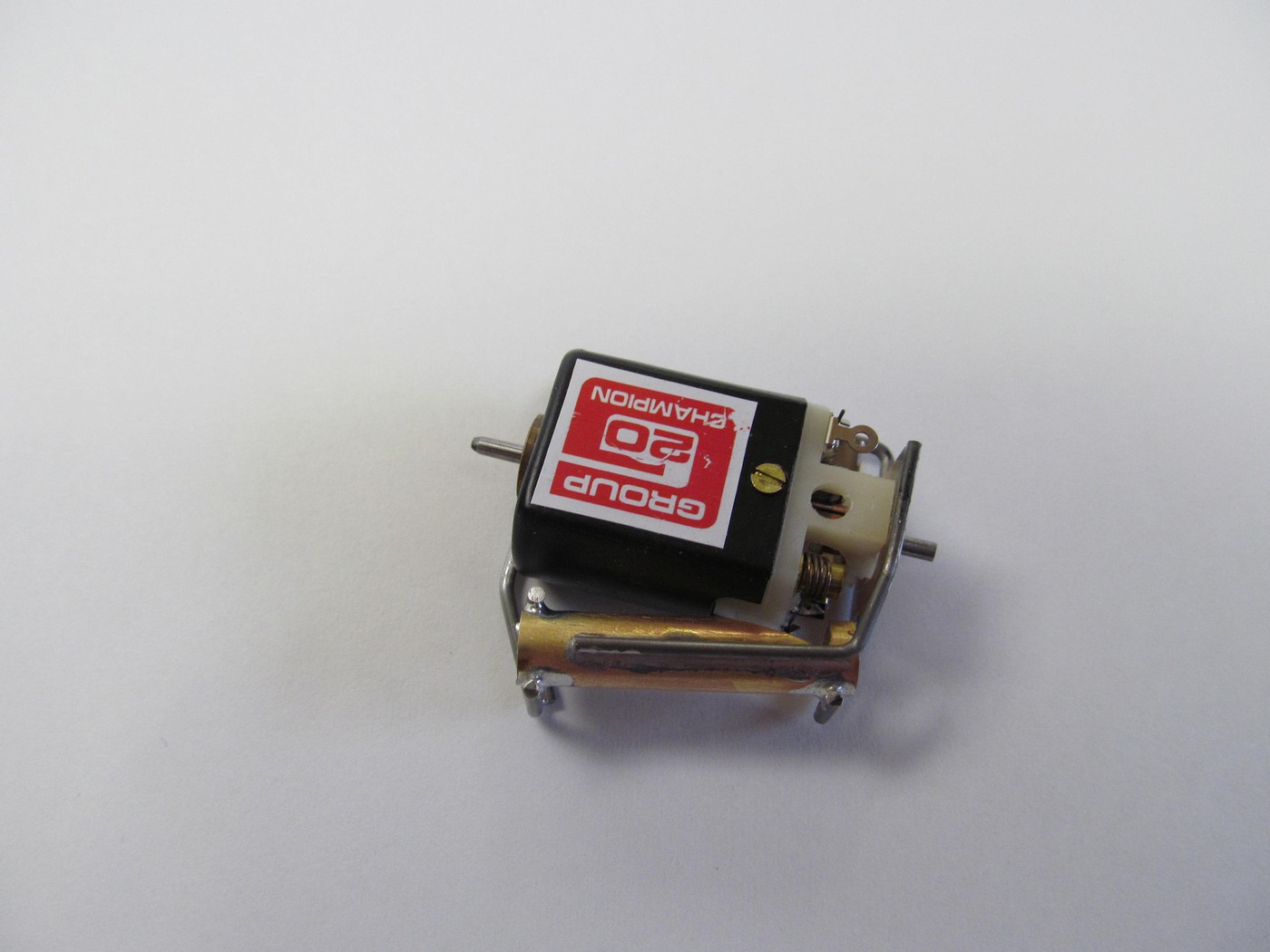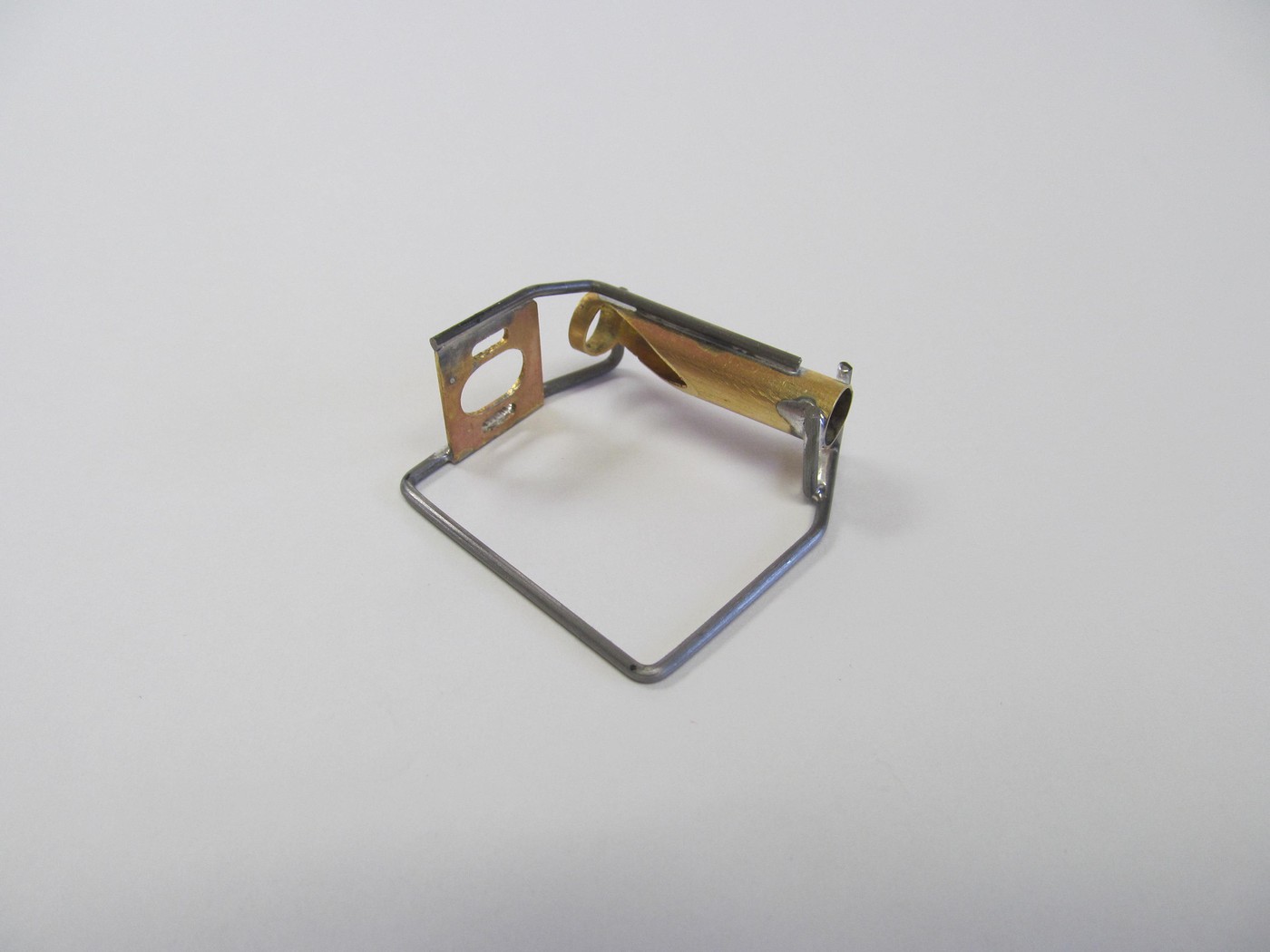 Completed center section.  My wing-man approves.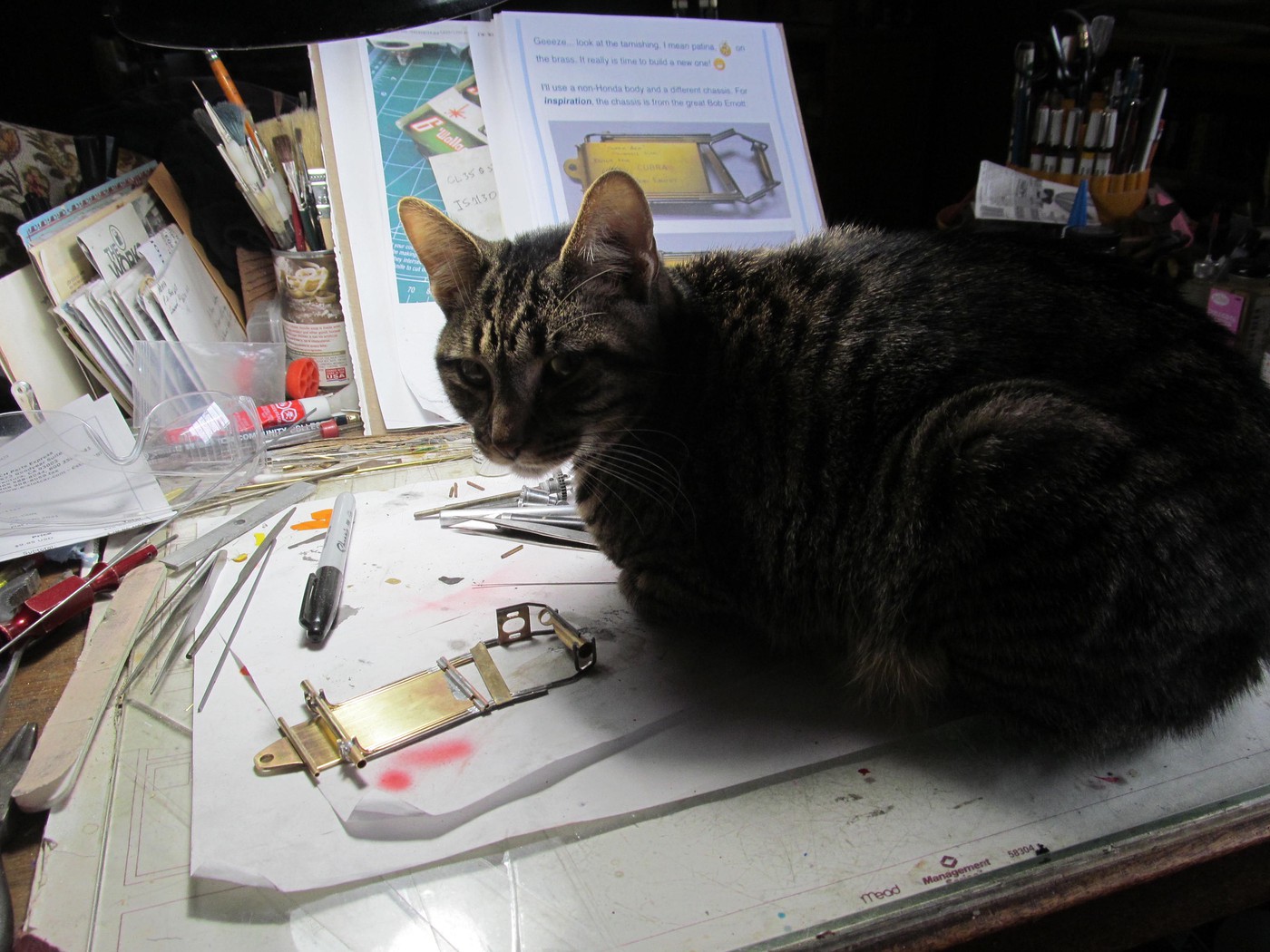 Paint on the body and chassis done.
Just need to get both to fit together.... somehow.