Finished a car for Nesta.
He painted the body and John Havlicek built the "C"-can motor.
I built the chassis and interior.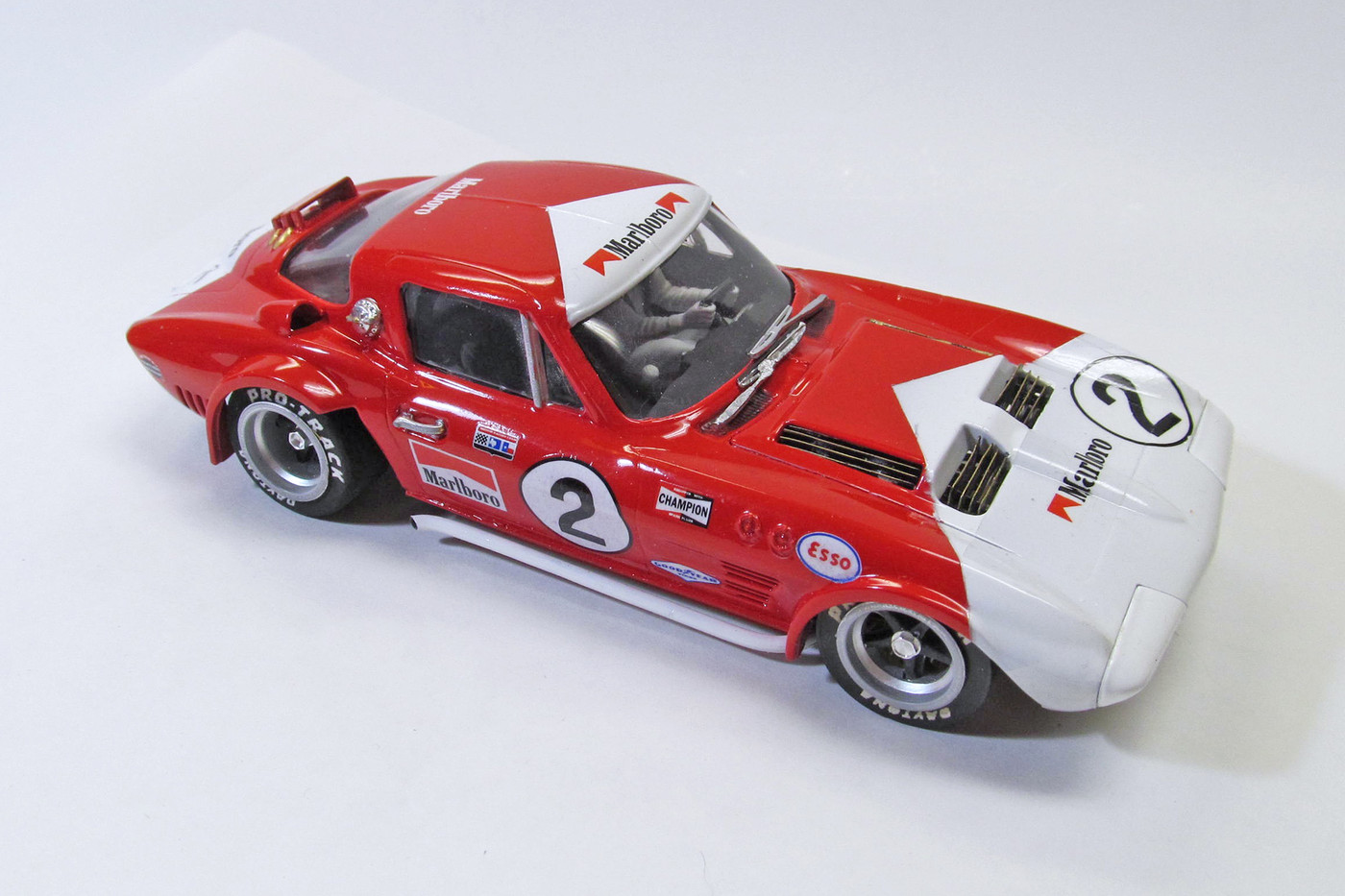 Chassis is an ISO with a limiter set screw collar.  Remove the collar and the entire front axle lifts to allow flag adjustments.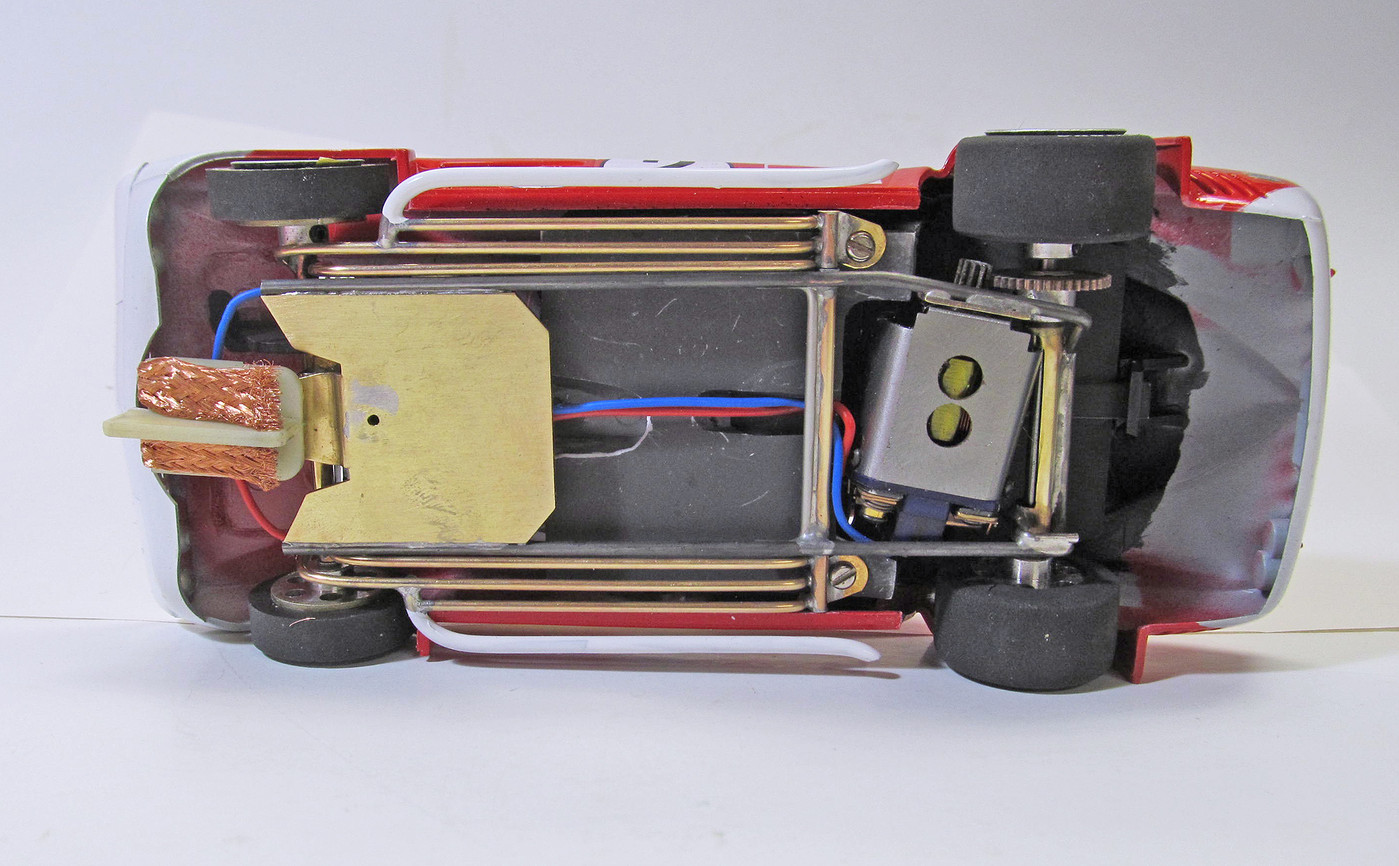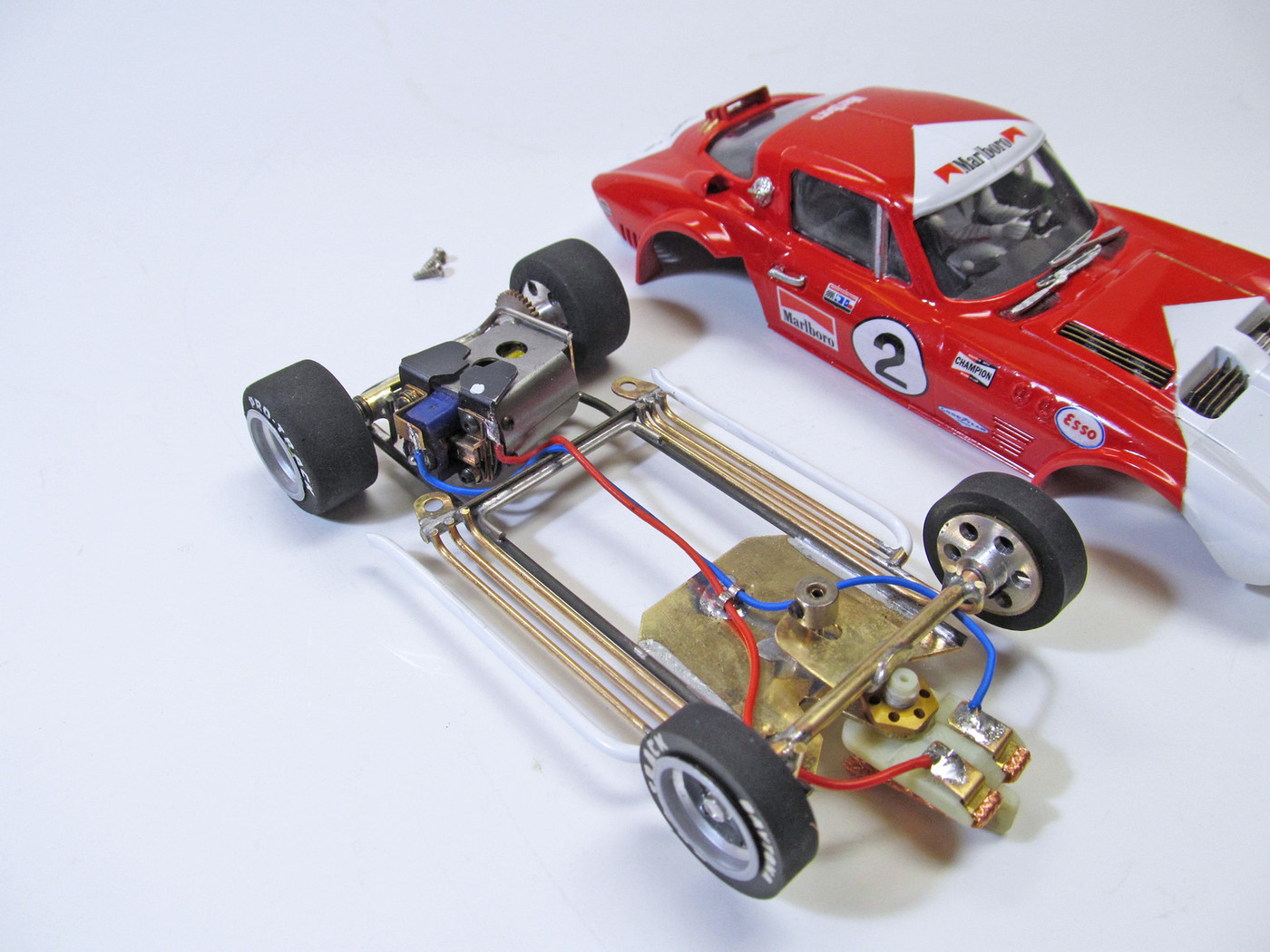 3/32" axles with rear axle ball bearing races.  Motor also has ball bearings and gears are 64 pitch.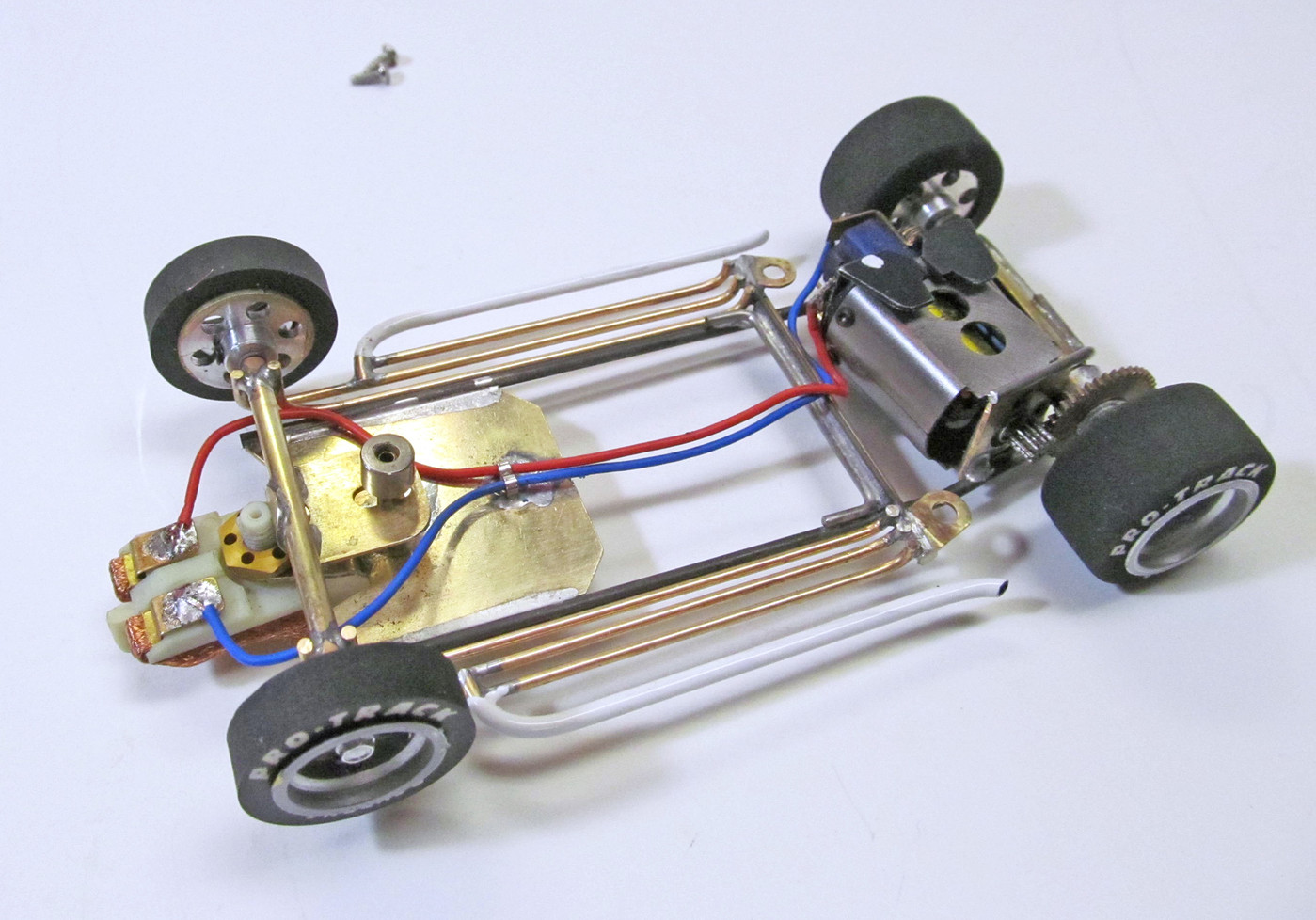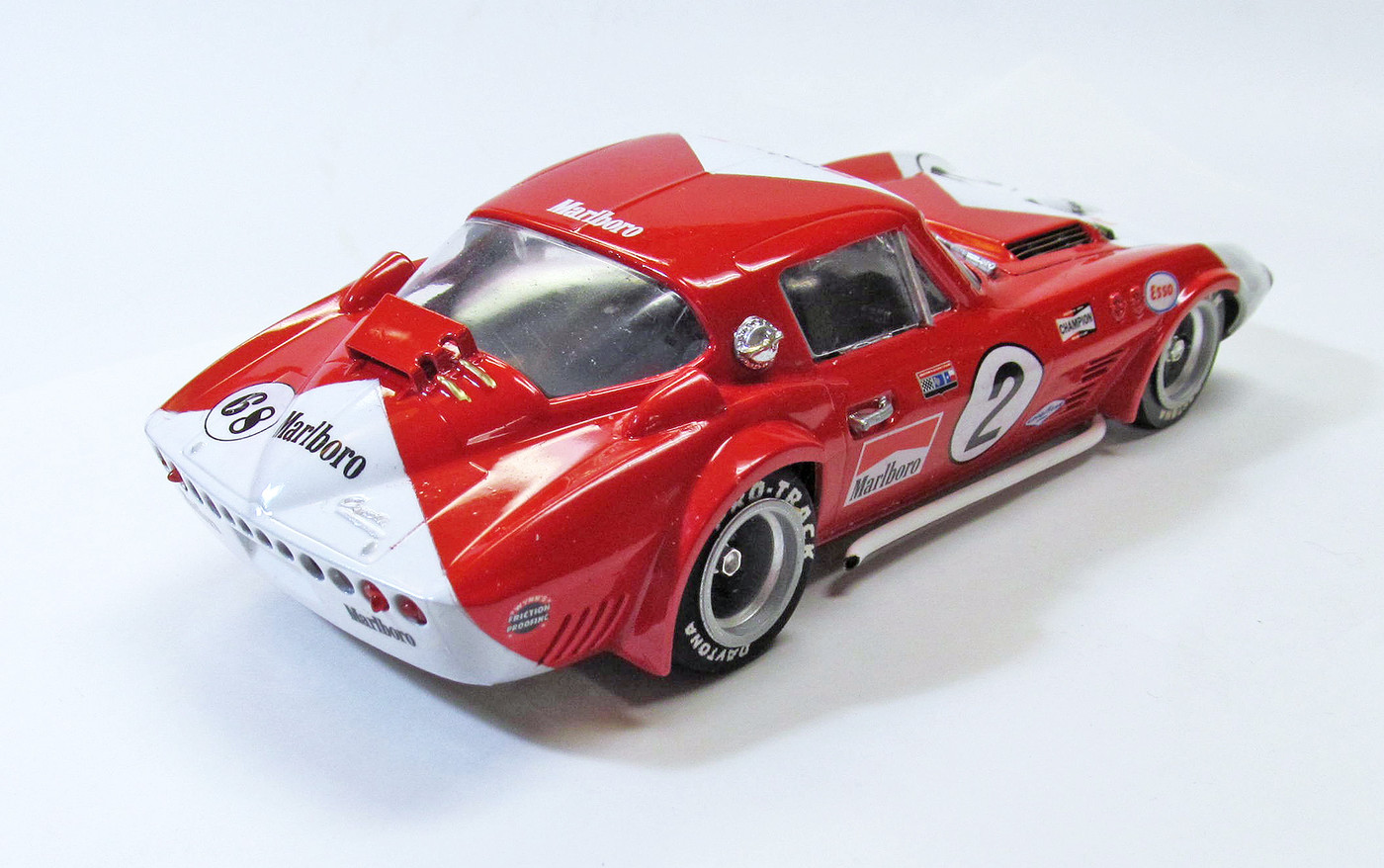 Done, onto the next project...