A customer asked me if I would build a replica of a 1969 era Pro racer using a few bits he collected.
I said sure, and he posted a pic of the bits shown below.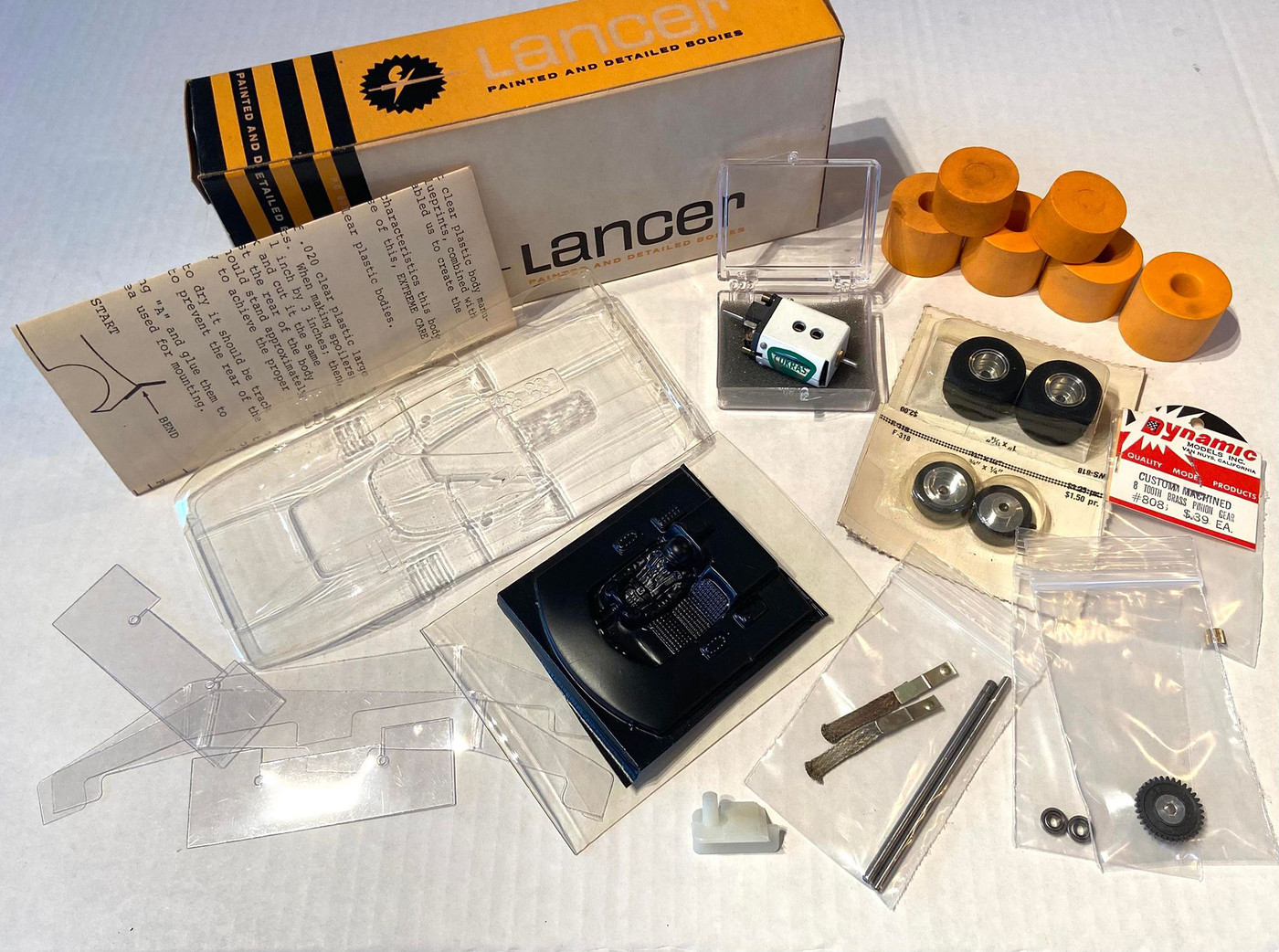 What is here is a NOS Lancer body with various wings, a 16D Mura motor, gears, axle, bearings and AJS wheels.

Here is what I came up with.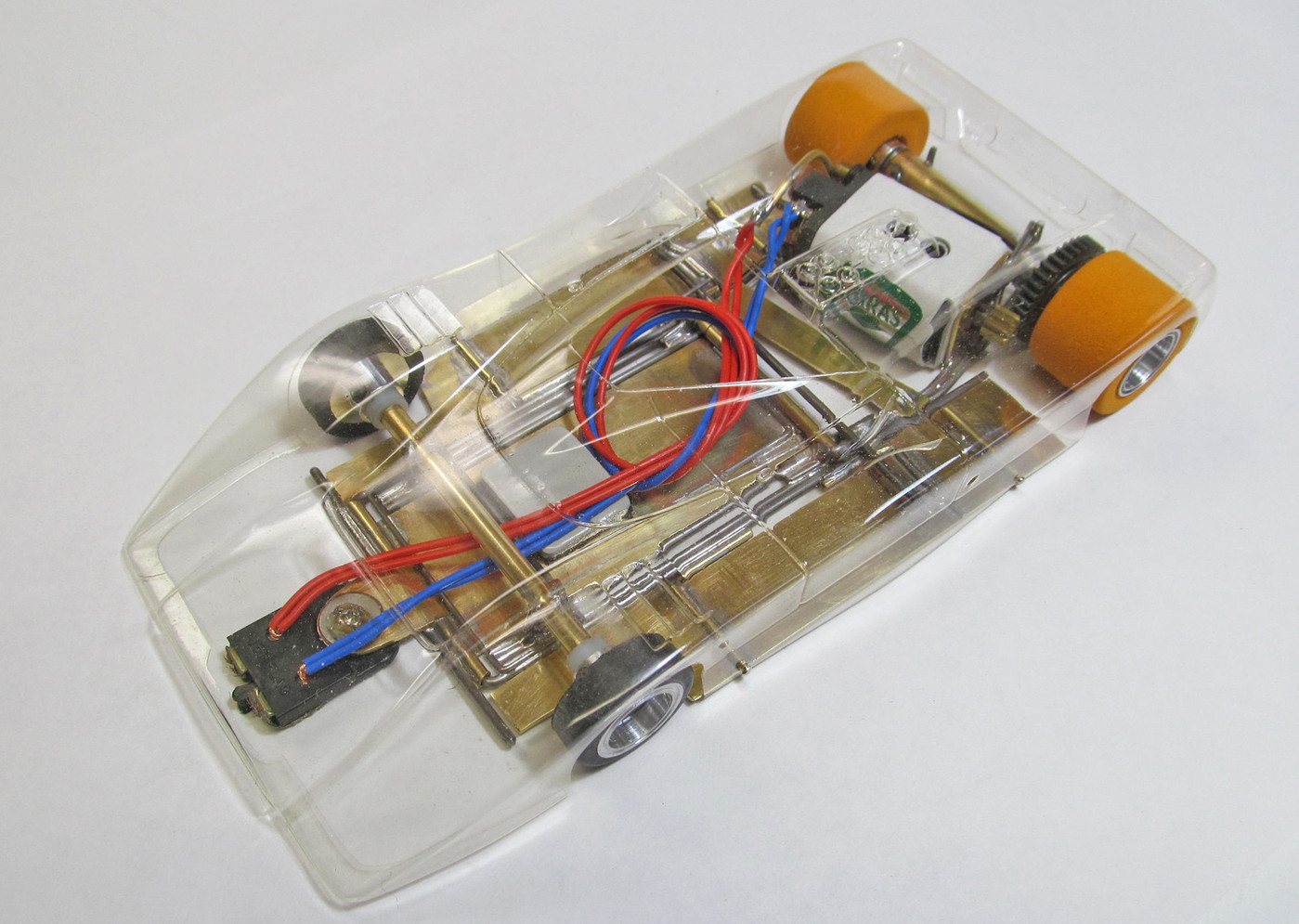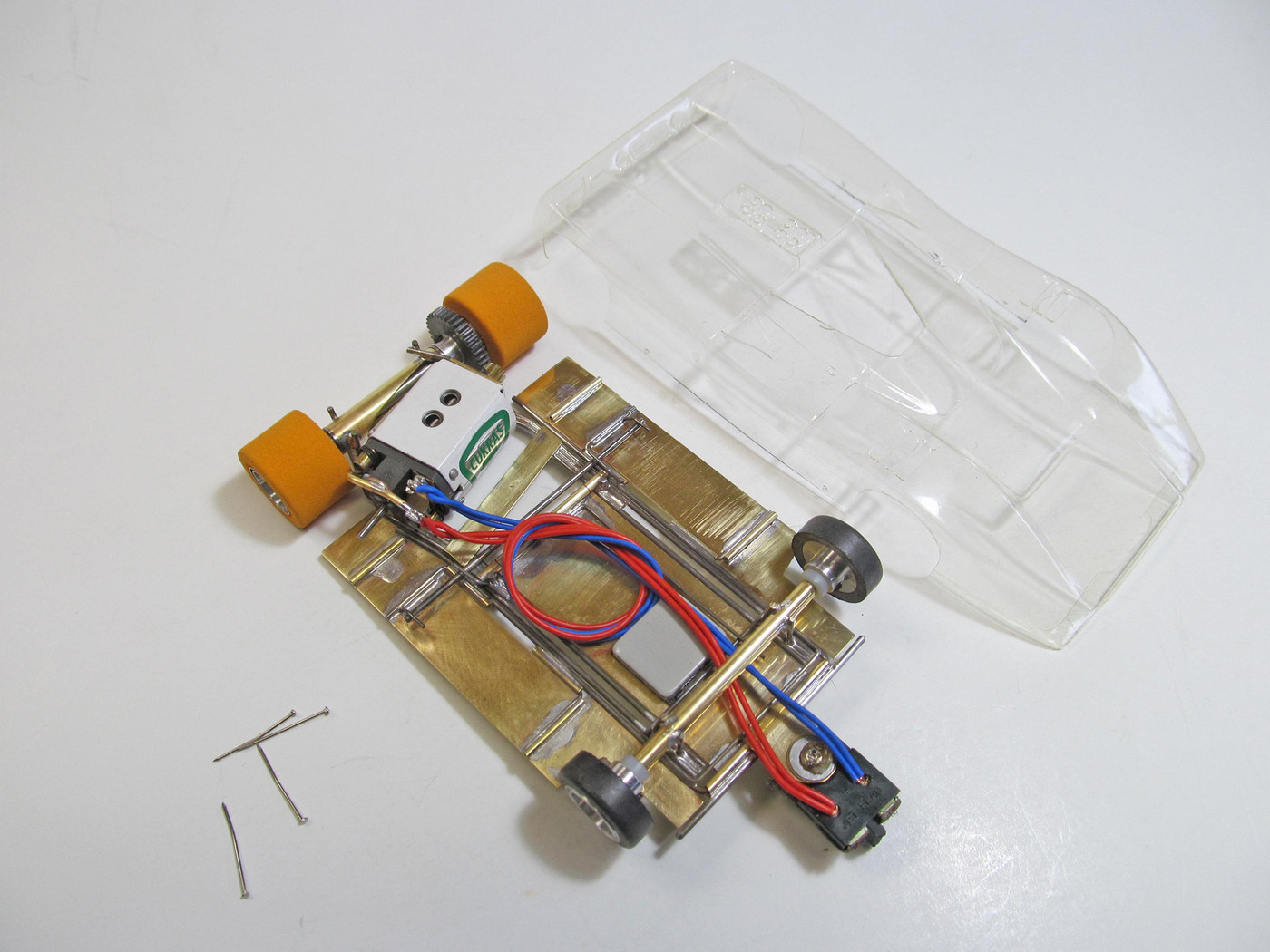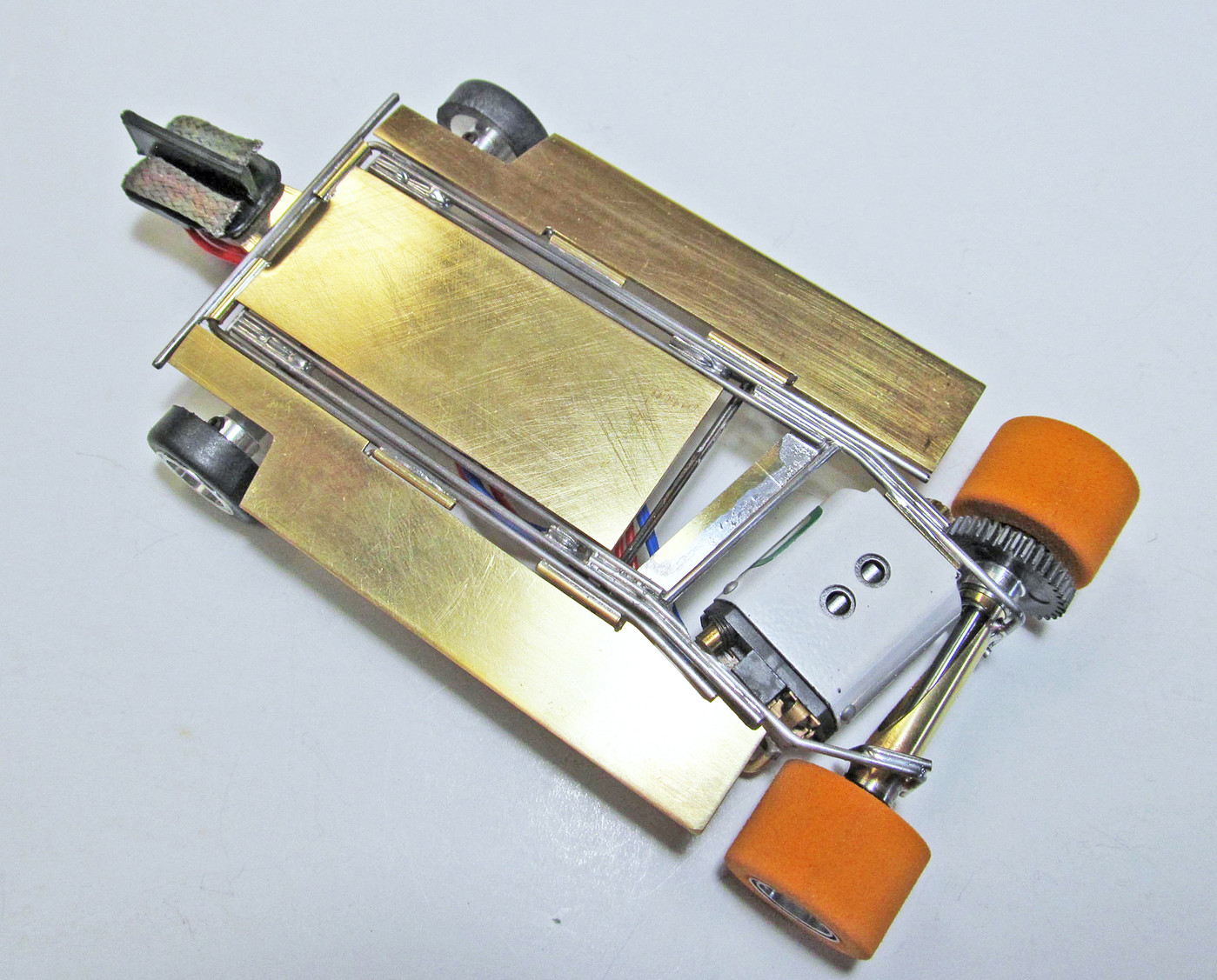 Motor is can drive mounted and judging from the photos of the com he showed me and the sound it made on the test bench I got the timing right even tho the sticker is upside down.
I did not build the motor.

Next step is the paint.  Customer wanted a replica paint job of something he found in the Slot Car Museum and it looks like this.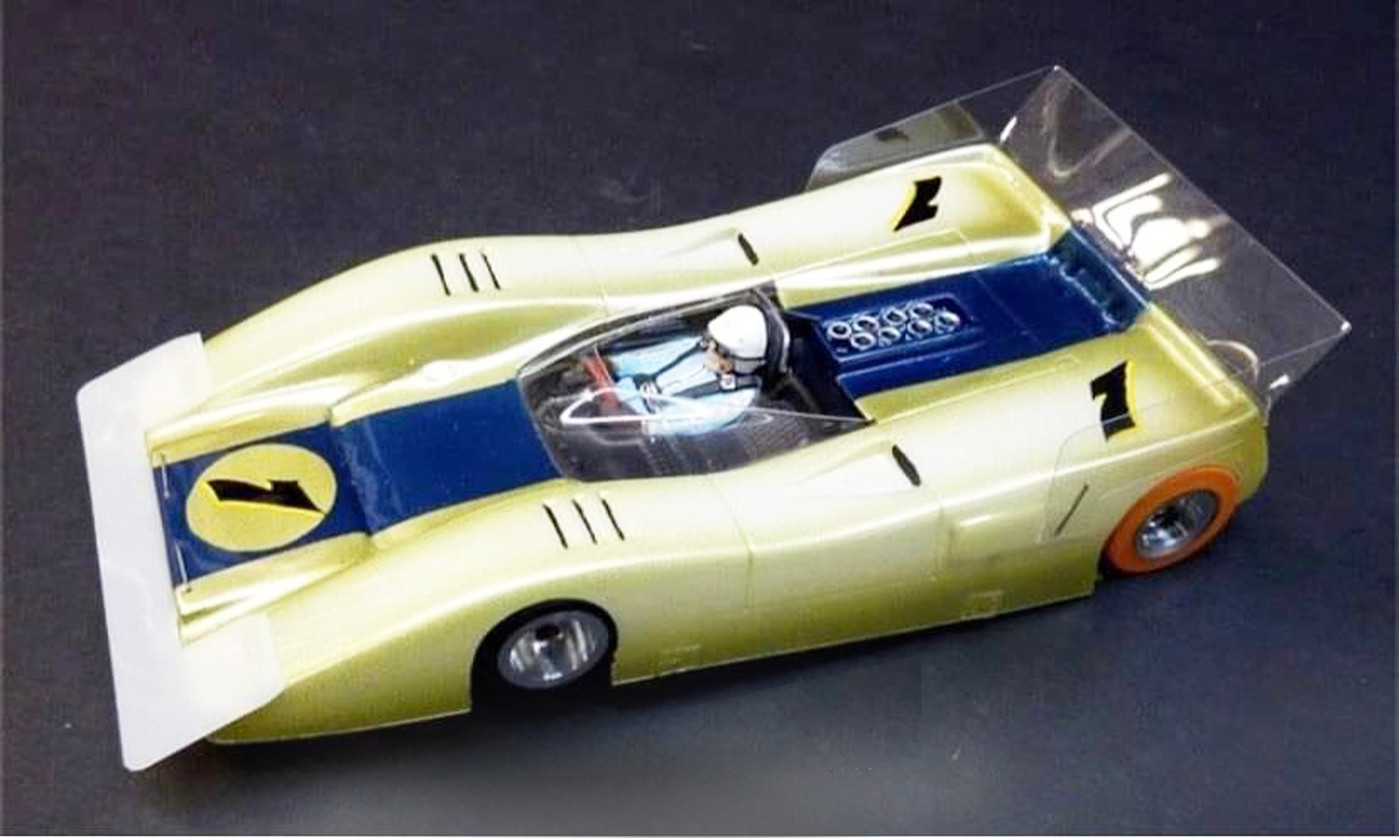 Thinking I had free reign on the paint I went ahead and painted the driver.  Got the blue suit right but little else.....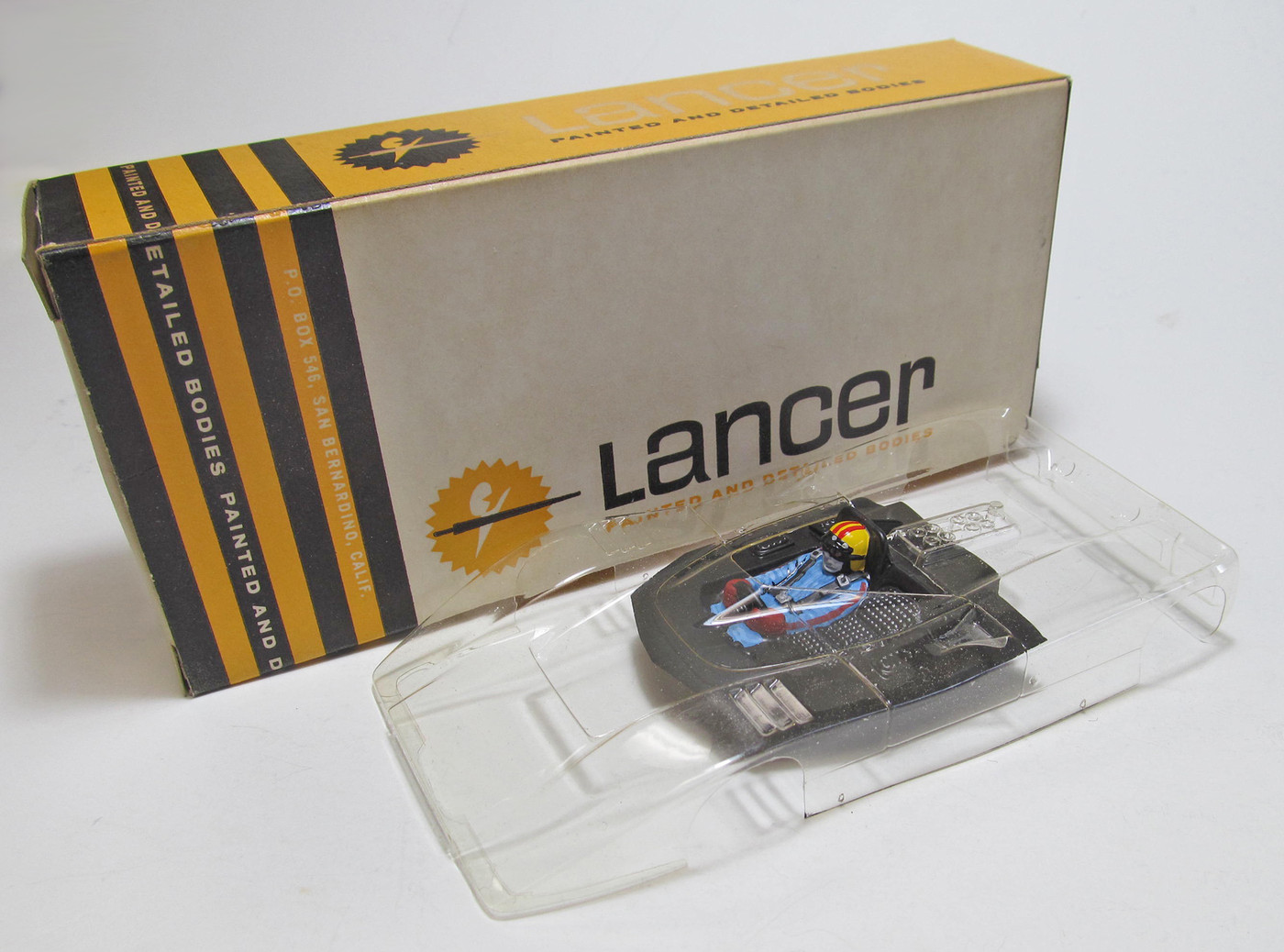 Ah well.... best laid plans and all that....

Jairus