Hospitality food for your race team
Started by
Phil Hackett
,
Mar 22 2012 12:37 PM
Posted 22 March 2012 - 12:37 PM
Click
HERE
to contact Sonic Products. The messenger feature on my Slotblog account has been disabled.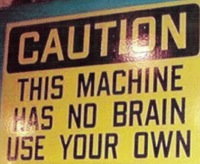 ---
Posted 22 March 2012 - 02:31 PM
You're right... that is amazing work.

Gregory Wells

Never forget that first place goes to the racer with the MOST laps, not the racer with the FASTEST lap
---
Posted 16 February 2018 - 11:31 AM
Sorry, the link seems to be out of date.
Pete Shreeves
---
Posted 16 February 2018 - 11:38 AM
This thread is 6 years old.

Mike Swiss
 
Inventor of the Low CG guide flag 4/20/18
IRRA® Components Committee Chairman
Five-time USRA National Champion (two G7, one G27, two G7 Senior)
Two-time G7 World Champion (1988, 1990), eight G7 main appearances
Eight-time G7 King track single lap world record holder

17B West Ogden Ave., Westmont, IL 60559, (708) 203-8003, mikeswiss86@hotmail.com (also my PayPal address)

Note: Send all USPS packages and mail to: 5858 Chase Ave., Downers Grove, IL 60516
---
Posted 16 February 2018 - 12:41 PM
You still get some food videos, probably not hospitality food for your race team.
Bill Fernald
I intend to live forever!  So far, so good.


---
---