Hi
I recently discovered that the track I used to frequent as a kid in the 60's (and early adulthood in the 70s) is, amazingly, still in operation (Modelville Hobby in Massachusetts) so I thought I'd break out my old car, overhaul it,  and have a go.
I can't for the life of me remember when I bought it, though it was defeinitely the late 70's at Modelville, I've looked at a few other pics hereabouts, and though maybe its a champion? I dunno.
anyway here it is, in all its 45 year old glory. the rear axle gear is ground away and doesn't engage the motor pinion, and the rear wheels are pressed on.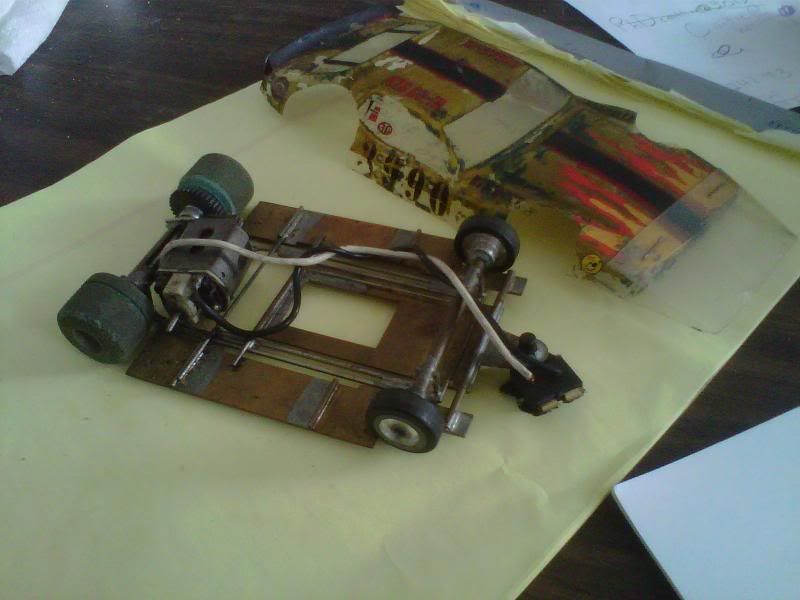 The body is a cut-down AMC Javelin of unknown manufacture, (painted by yours truly) with that groovy stapled-on clear nose spoiler. My friends named it, "The Buyers Protection Plan Special"
Thanks in advance
Robb