American Model Raceways track designs
Started by
Cheater
,
Oct 09 2008 06:45 PM
276 replies to this topic
Posted 07 November 2017 - 11:42 AM
Does anyone know of a slot car raceway with a Mr. Raceways Indy 300 track still in commercial operation?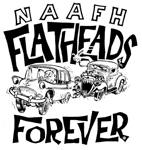 ---
Posted 07 November 2017 - 02:20 PM
Mr. Racebutways tracks were manufactured in Cambridge, MA during the late 60's & early 70's. New England raceways had a ton of their tracks installed, but by 1975 most all had disappeared. The Woodfords Corner Raceway in Portland ME had a big Mr. Raceways track that was 200+ ' in length, but I don't recall the layout name. It was the biggest Mr. Raceways track I raced on back in those days. I'll be surprised if you find any Mr Raceways track still in use.  The ones I ran on all had polarity switches at each drivers' panel, so you didn't care how your car was wired, unless they sometimes ran a track in both directions.  My home raceway ran a Mr. Raceway Lemans backwards because the banked corner at the end of the straight had a large plate glass window in back of it.
Bill Fernald
 
How old should a highway be before you tell it, that it has been adopted?
---
---