American Model Raceways track designs
Started by
Cheater
,
Oct 09 2008 06:45 PM
277 replies to this topic
Posted 07 November 2017 - 11:42 AM
Does anyone know of a slot car raceway with a Mr. Raceways Indy 300 track still in commercial operation?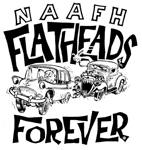 ---
Posted 07 November 2017 - 02:20 PM
Mr. Racebutways tracks were manufactured in Cambridge, MA during the late 60's & early 70's. New England raceways had a ton of their tracks installed, but by 1975 most all had disappeared. The Woodfords Corner Raceway in Portland ME had a big Mr. Raceways track that was 200+ ' in length, but I don't recall the layout name. It was the biggest Mr. Raceways track I raced on back in those days. I'll be surprised if you find any Mr Raceways track still in use.  The ones I ran on all had polarity switches at each drivers' panel, so you didn't care how your car was wired, unless they sometimes ran a track in both directions.  My home raceway ran a Mr. Raceway Lemans backwards because the banked corner at the end of the straight had a large plate glass window in back of it.
Bill Fernald
 
"I'm not short, I'm just down to earth."
---
Posted 09 August 2018 - 06:41 AM
Here in Australia during the 60's we only got the Royal 95's and maybe a couple of yellows ( Monarch). These were imported to be mostly installed in AMF bowling centres. All came with the steering wheels, fibreglass seats and pinball lap counters. To my knowledge non of the rest of the AMR tracks hit our shores.
I bought one in the early 70's.. it had been sitting nicely in air-conditioned storage for 5 years in a room at the back of the bowling alley. I bought it because I realised the Royal 95 is it is actually 2/3rd's of a King track.. all we had to do was add two straights to make the finger (easy) and then build the bank, lots of new straights and the deadman ...( very bloody hard). It then gave Australia its first !55 King track so we were able for the first time compare our lap times to the rest of the world.
TSR, Tex and NSwanberg like this
Kim Axton
---
---