I won a small pile of maybe very early '70s slot car stuff. It's from NJ and I'm a SoCal boy (well... old man) living in NorCal. I'm finding the stuff kind of interesting once you scrap the crud off to see what's underneath. For example-a-mundo: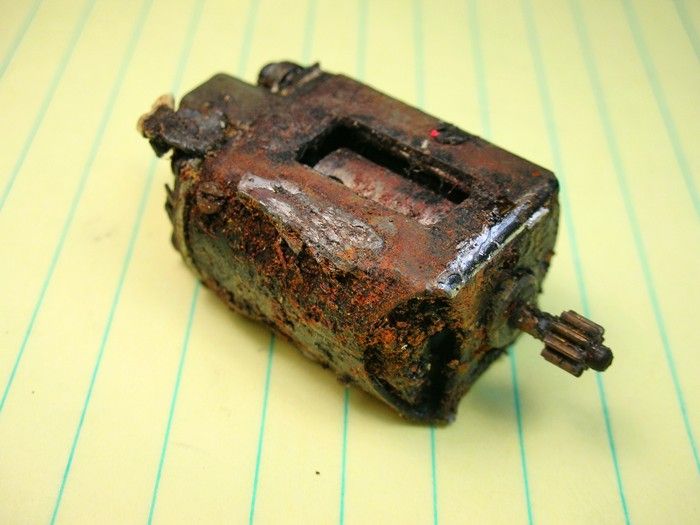 YIKES!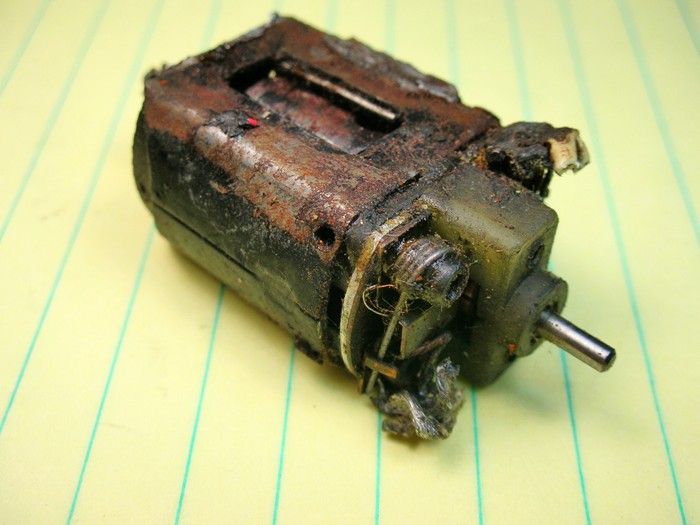 Put that thing out of its misery!
... No, no, let's crack it open instead. Where's my hazmat suit?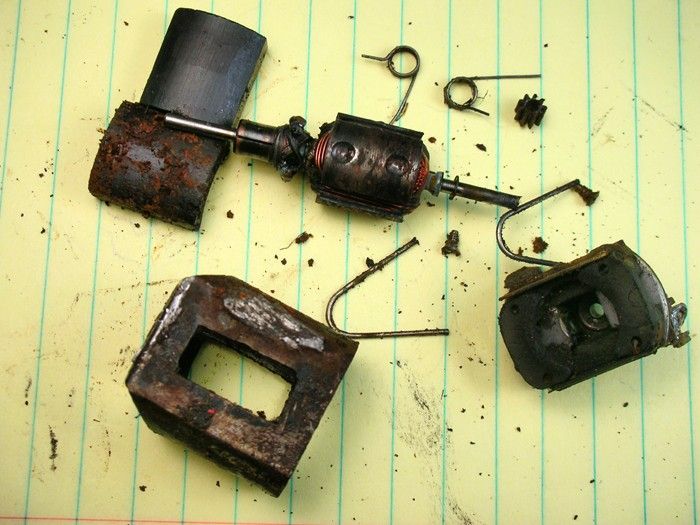 DOUBLE YIKES!
OK, hose off the dirt with solvent and hit all the rust with a wire brush: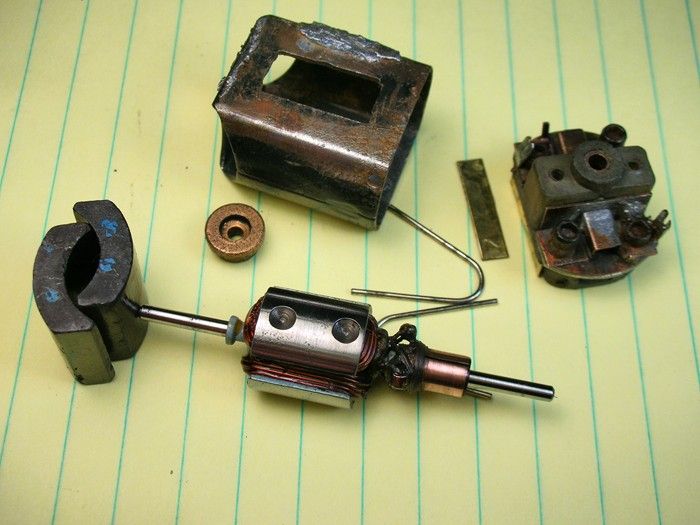 Looks like an early Champion CEE can, Champion Blue Dot magnets, and the arm looks like a Champion blank if the Good Dokktor's school'n has rubbed off on me

.
The endbell is an early small bearing Mura kind of hacked down to fit the can. It does have vents cut under the brush plates and a goop shield soldered on: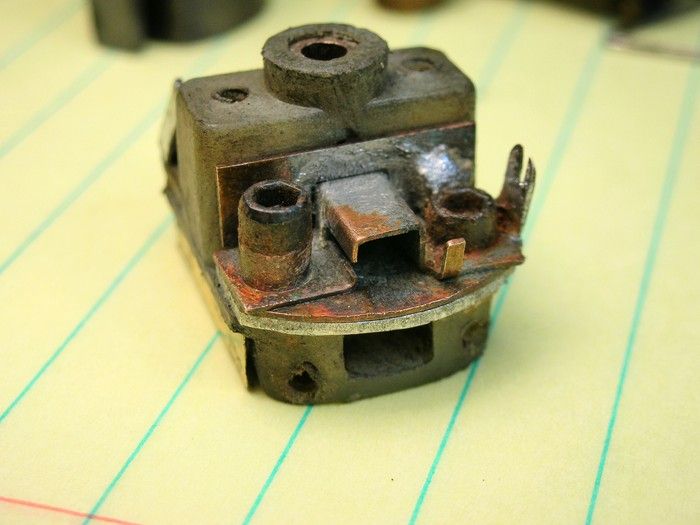 The arm is clockwise timed which kind of surprised me and the whole comm welding and tying is unusual to this left coast boy... I mean old man
: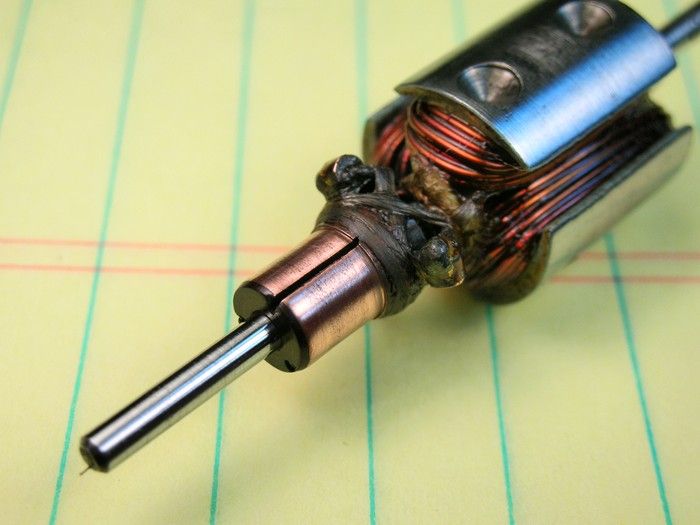 The arm looks handwound with some healthy-sized wire: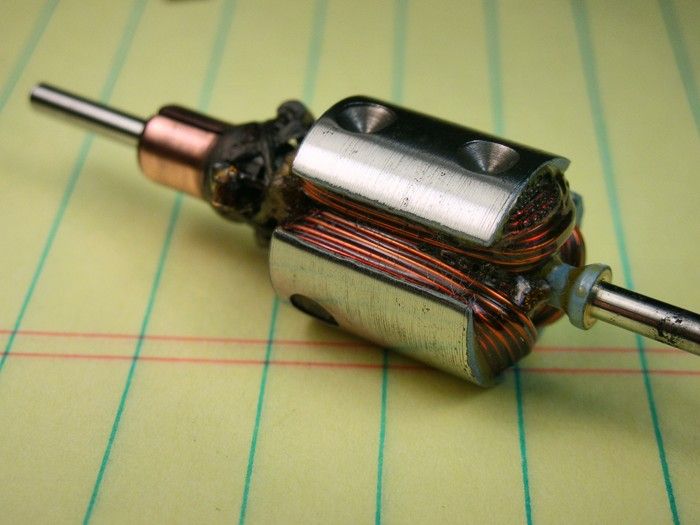 So I think I have the motor in a state that it won't deteriorate further. I've stored it like so: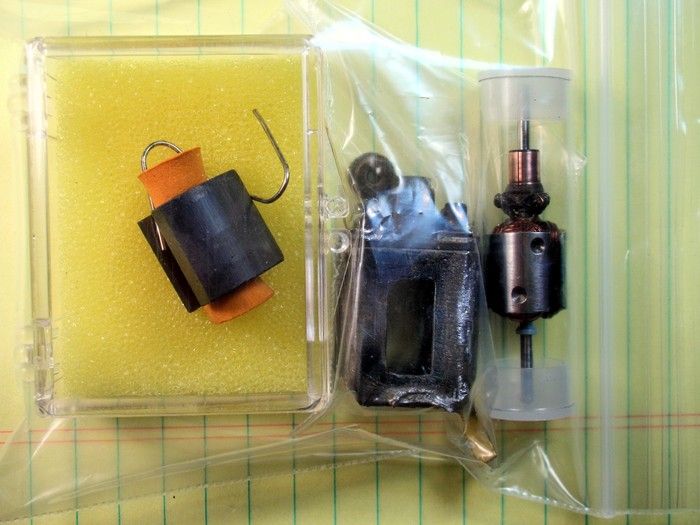 The magnets are protected in a foam-lined plastic motor box from Proformance Racing, the arm is in a tube from Alpha, and everything else is in cheapo zip lock bags from China

.
Next...