After waiting for a couple of years for someone to come up up with ready-to-use hypoid gears for Retro racing, I finally gave up and designed a low-profile straight motor bracket for those who aren't whizzes at using a lighter to reform straight Parma King crown gears.
1" wide, .040" brass, 4.4 grams
Slightly better thickness to weight ratio than the .0335" thick, 3.7 gram JK hypoid bracket.
Versa-bracket, .040" brass - $9.50 each.
Brackagra for above, .040" brass - $10.50 each.
Combo - above two pieces and a 1.400" pre-cut 7/32" bearing tube - $19.95 set.
Taking orders now. Will ship in 7-10 days.
Questions and comments are welcome.
For orders, please PM, email, or call me.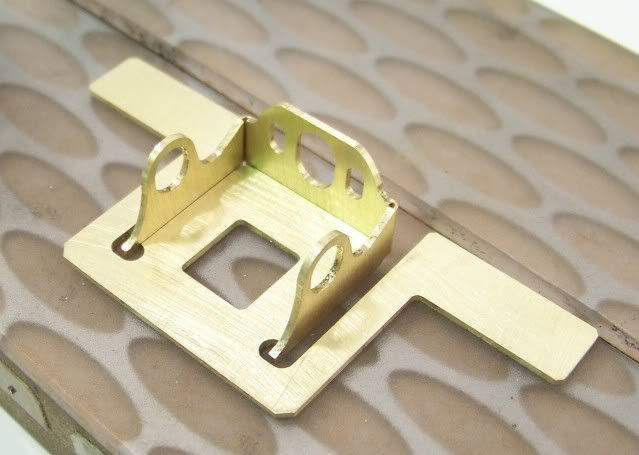 Combination straight or hypoid bracket with adjustable height axle tube slots.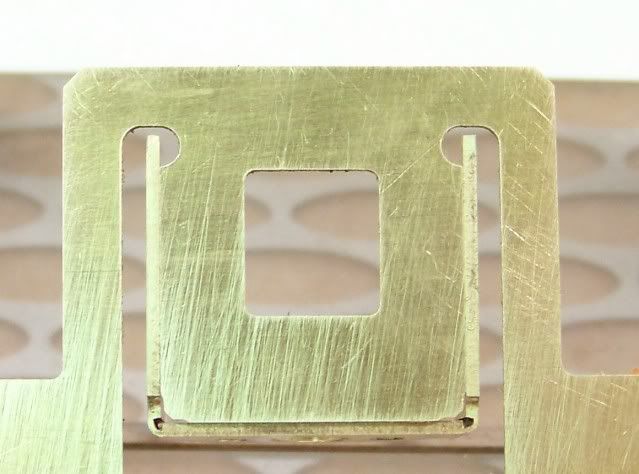 Virtual perfect fit with new Brackagra bracket brace/weight.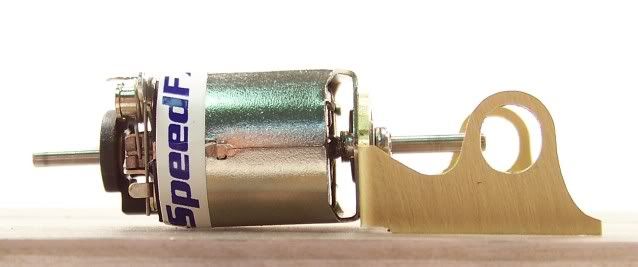 Unique design with flat bottom axle bearing plates and angled motor mounting plate. The motor at it's highest point is only raised approximately .030".
Angled motor plate allows "straight" arm shaft/axle alignment for smooth gear meshes 99% of the time.
"Straight across" motor plate design allows over .500" of solder area for TonyP style top piano wire bracket brace.

For those racers like TonyP who think World domination can only be achieved by mounting the motor hypoid, the slotted holes in the face plate allow the motor to slide down even with the bottom of the chassis for the lowest CG possible.

The only small compromise in mounting the motor hypoid is that with the angled face plate, the motor must be soldered in. The top must be tacked in first.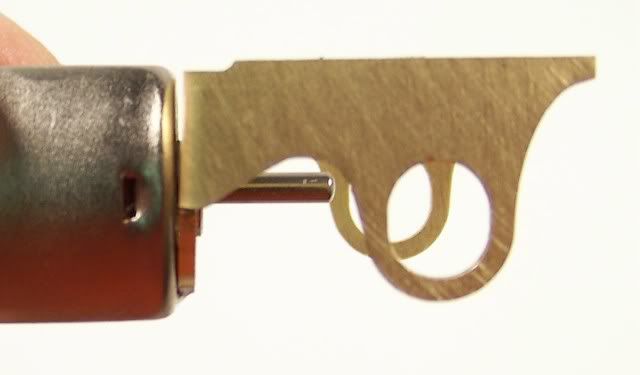 Once the top is tacked in, for maximum strength, you must flip the chassis over and add solder to the slightly angled opening at the bottom.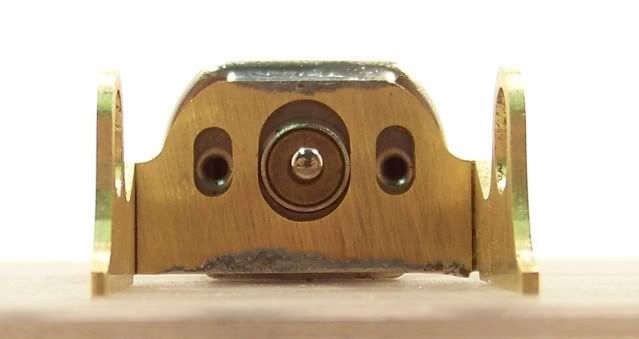 The slightly raised motor mounting plate facilitates soldering the motor on the bottom without having solder flow below the bottom level of the chassis.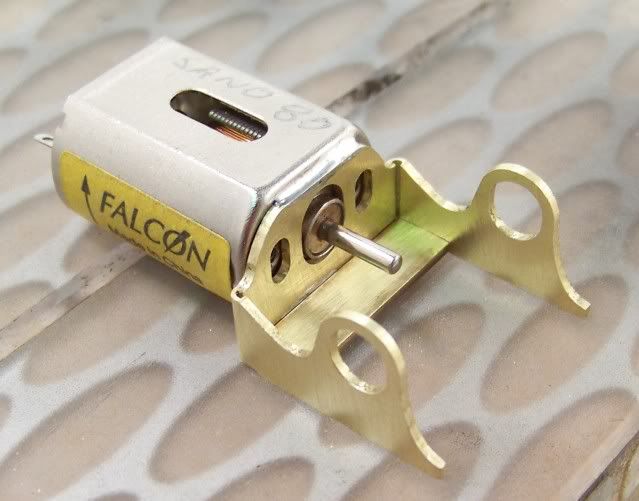 For those not wanting to use the Brackagra bottom plate, a hand-cut piece of 1/4" X .064" brass to brace the bottom of the bracket is available for $1.00.