This will be an ongoing thread dedicated to the restorations and original scratchbuilt cars by my friend and mentor Rodney. He has been building and racing all types of slot cars continuously since the early '60s. When we go to Eddie's Slot car World in Vallejo, CA, I always bring my camera, light box, and flood light. He always has something cool to show me and I want to share it with everyone on Slotblog.
As Rodney said, "People like to see junk". His cars are hardly junk but you get the idea. We like to see pictures of other people's cars. It gives us ideas and inspiration for our own builds... and it's just plain fun.
So here we go with some Mustangs (Rodney's comments will be
"in quotes" and in blue color
):
"The '68 Mustang is a fantasy car for what would a 68 Mustang look like in the IMSA GTO era. It uses a Raitz resin Mustang body."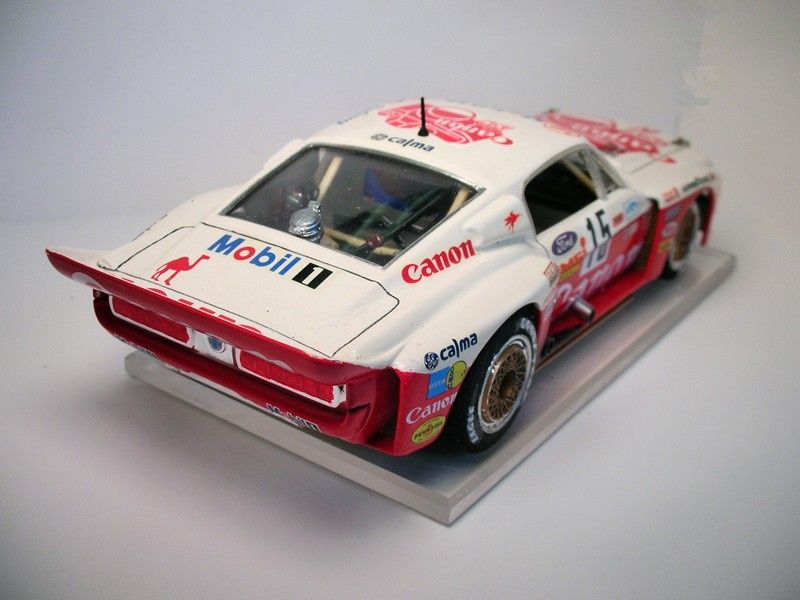 Check out the attention to detail in the rear end:
Now let's lift off the hood...
"The hood pins are made from LED leads."
... to see the detailed engine compartment and engine: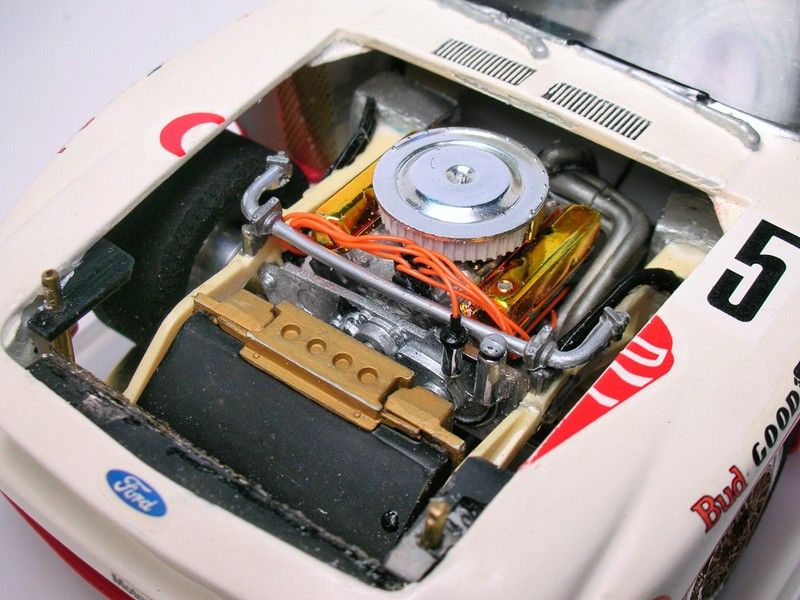 The chassis is brass sheet hand-cut with a Dremel tool. No Laser Dude here: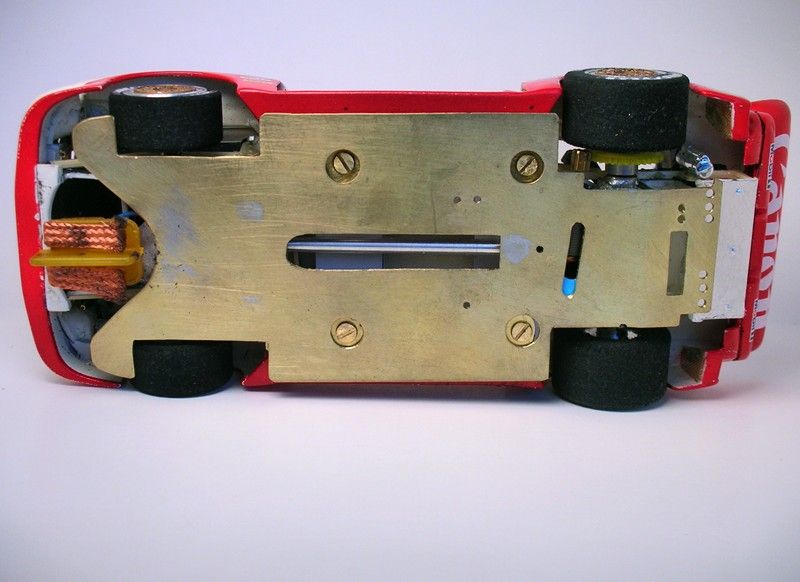 The next Mustang is a 5.0.
"The GTO Mustang uses a standard kit."

Again we can lift off the hood...
... to reveal the underhood detailing and engine:
Really cool! "But now for something completely different"... How about a Lotus 11 based on a '60s Merit model kit from England: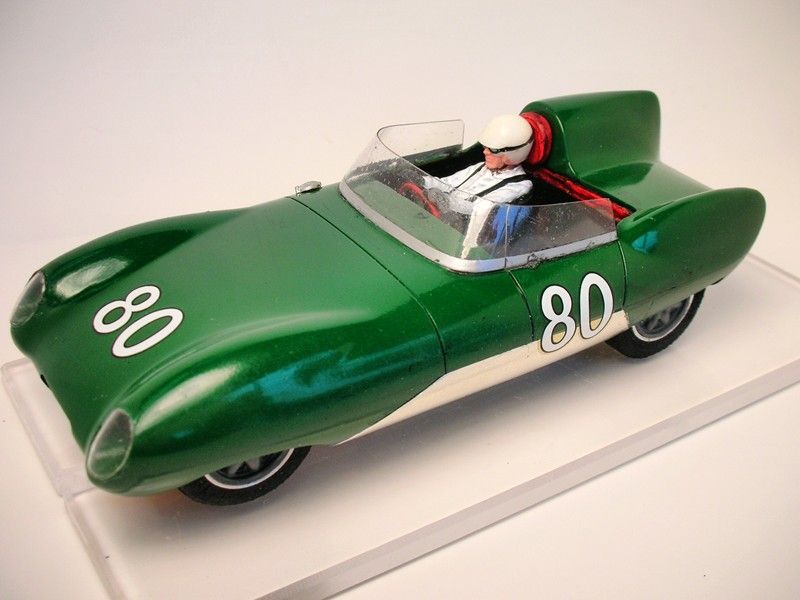 It started as a built model from eBay that was rebuilt and repainted.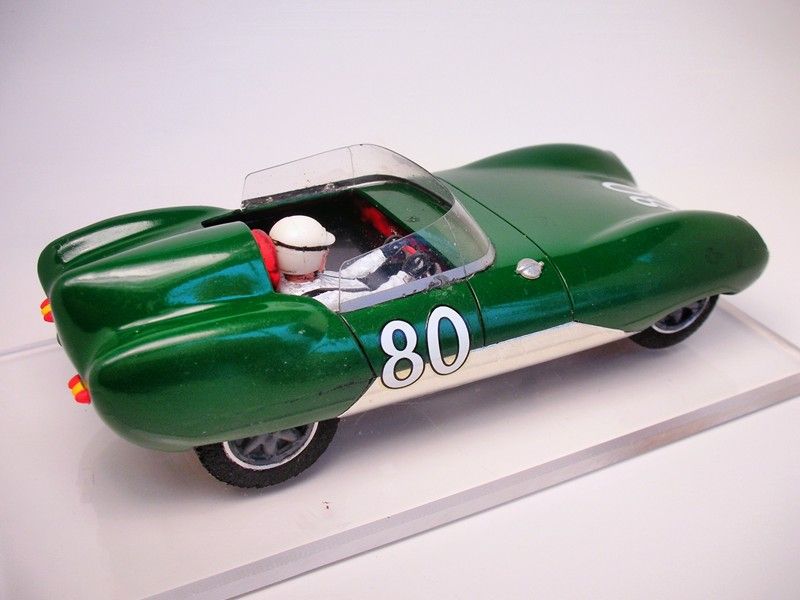 The chassis is a modified modern sprint car:
Something else completely different.
"Lola with Lancer factory-painted body and DC-65 with 6 volt arm. Hand-cut mag chassis from the '60s. Took eight months of playing around with this one.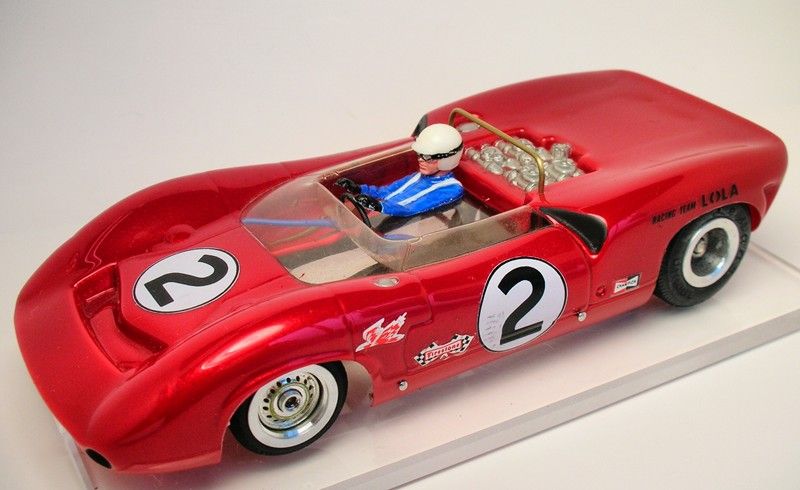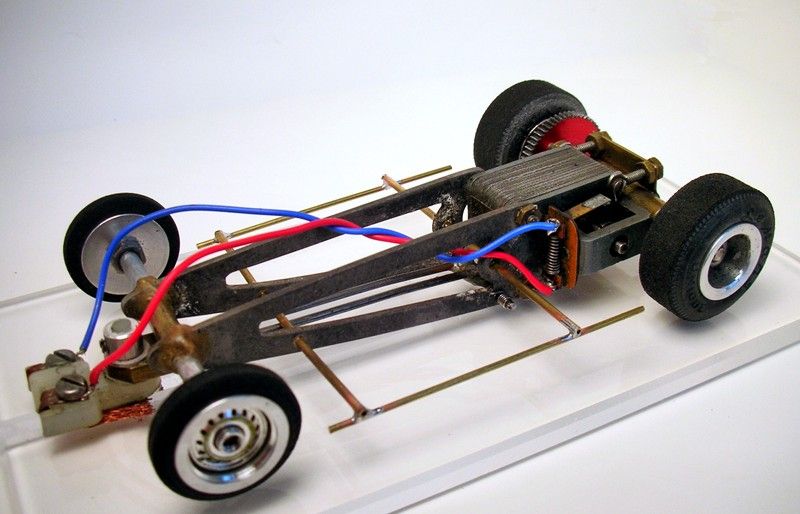 Looks like it was worth the effort! Nice car and a nice original vintage restoration.
Enjoy and onward!