Dynamic is, and was, a truly classical maker of a plethora of various parts for the slot racing community.
Hi Johnson's early slot car enterprise was highly instrumental for many eager scratch builders back in the day.
Still today, Dynamic parts is very popular and held in high esteem by the vintage people, not least as can be seen
in this fresh thread in this very forum:
Dynamic build-up challenge?
So what could then be more suitable in this section of the forum, than a presentation of the Dynamic history seen
through its company ads? We'll begin with the pioneer years, 1963 and 1964.
Hold on to your hats!
This is the very first Dynamic advertisment, issued in Model Car Science, August 1963 (Vol. 1 No. 3).
The same ad also appeared in MCS in September and November 1963, and again in May and June 1964.
Curiously, no Dynamic ad appeared in the October 1963 issue of MCS. Or anywhere else, for that matter...
Instead, the second variation on the initial theme showed up in MCS in the December 1963 issue (with no later repeat):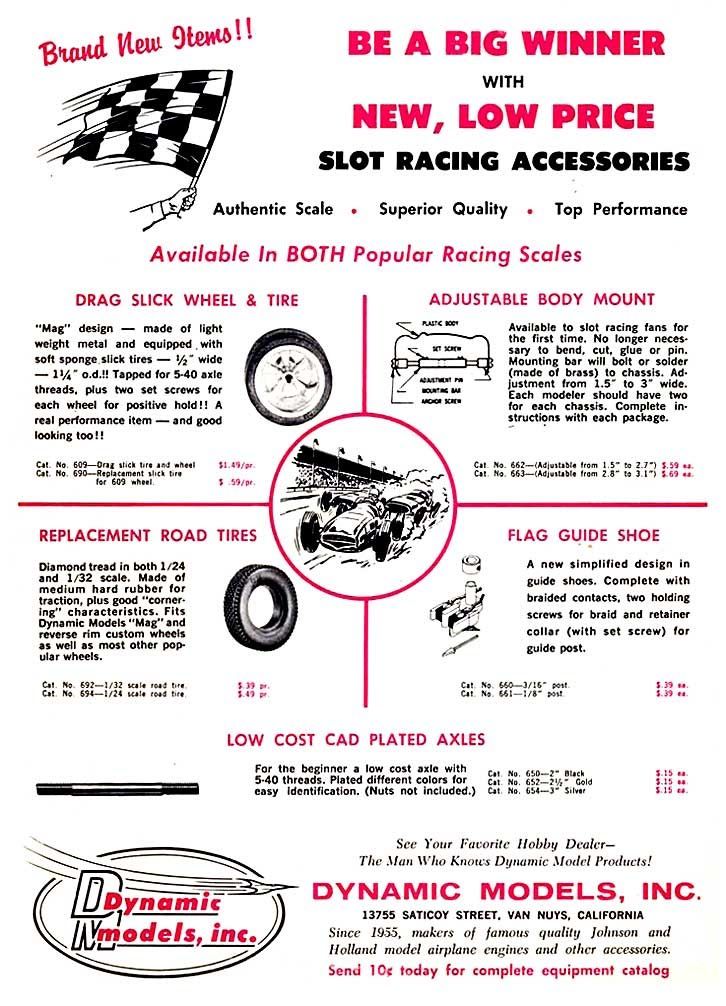 January 1964, a new year and the third Dynamic ad in MCS.
No colors, and the same ad also appeared in the March and April issues.
Intermission. The fourth Dynamic ad was only a one-column affair, in the February 1964 issue of MCS.
July and August 1964, the fifth Dynamic ad in MCS. Novelty: The "DynaMite" drop flag...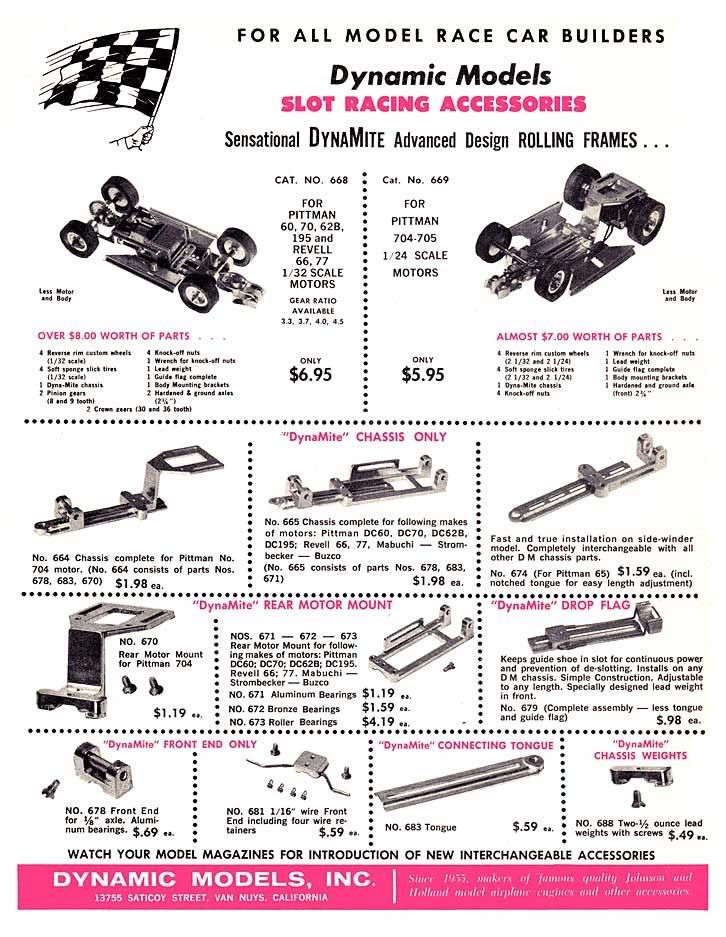 A new era in advertising: Dynamic News Vol. 1, No.1 — September 1964. A lot more info and letters than previously.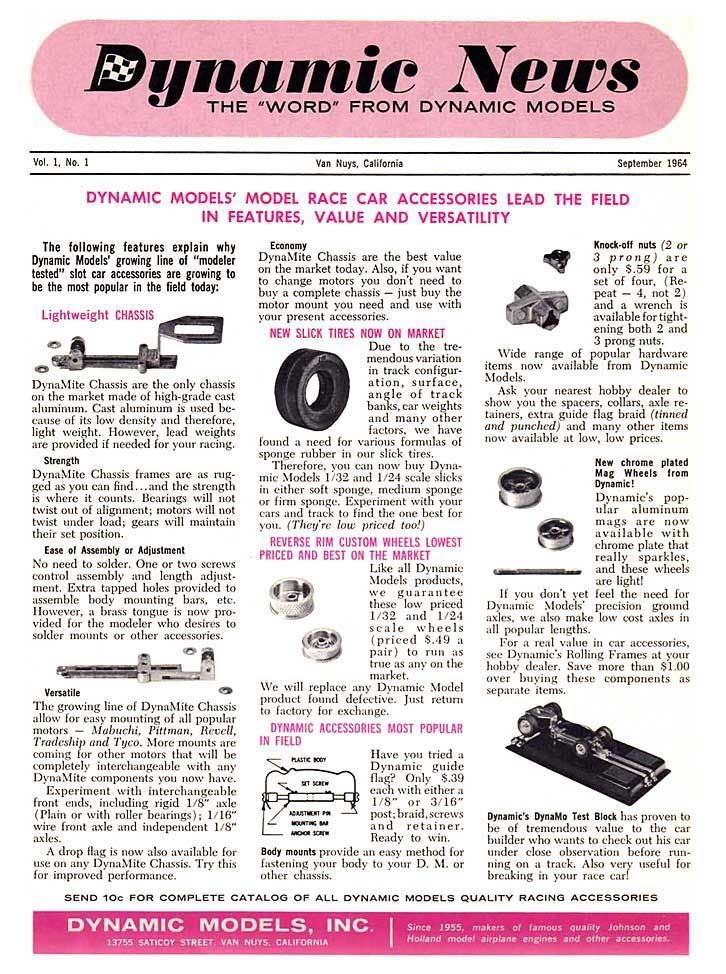 Dynamic News Vol. 1, No.2 — October 1964. Meet Tom, Dick and Harry — and also Alice...
Dynamic News Vol. 1, No.3 — November 1964. Dynamic goes into high gear...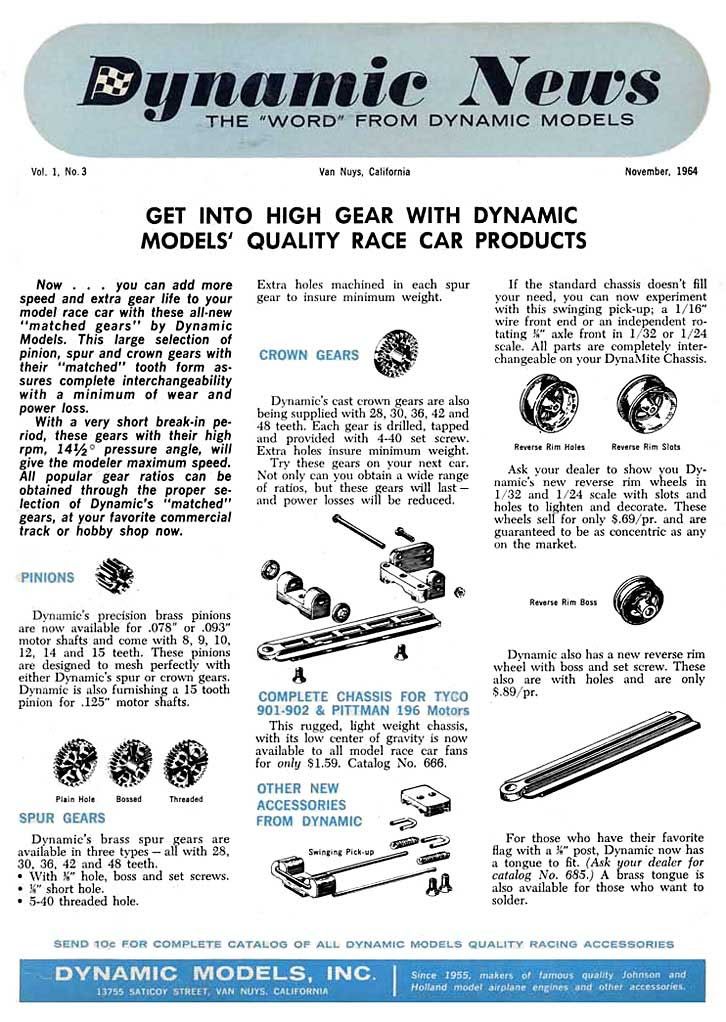 Dynamic News Vol. 1, No.1 — December 1964. What the...??? It's back to the September issue again, minus the color.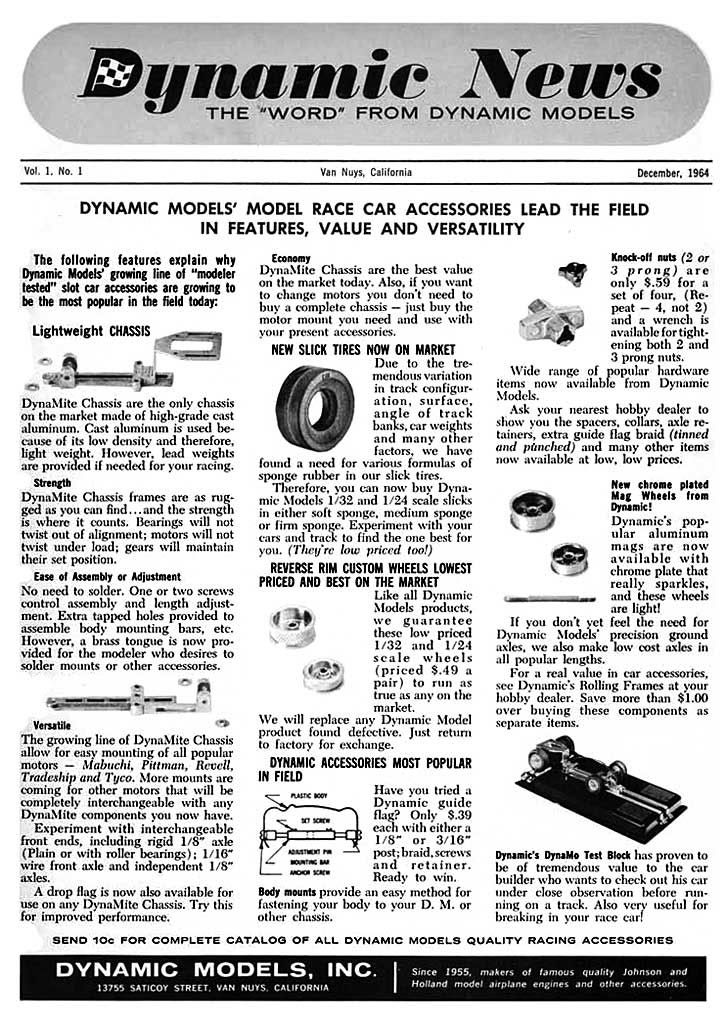 [To be continued...]