I'm in the mood for some early anglewinder bidness with big, tall 16Ds set in the heavy chassis at huge angles. So I busted out my handy dandy Model Racing Journal DVD. They are available in fully-indexed format at the link below:
MODEL CAR JOURNAL and MODEL RACING JOURNAL
As I looked through the race reports these three cars caught my attention. If you read Mike Morrissey's text under the pictures they sure caught his attention, too:
Congratulations to Mike Staskie and his winning rig on the left but I'm interested in the Bob Emott built cars in the center and on the right (I think LASCM has the Bob Emott raced chassis in its collection).
In a sea of three and four railers with motor boxes and plumbers mounted on the chassis Bob Emott creates a two railer with half rails instead of a motor box and the plumber mounted on the arm.
Was Bob the first to do this? I'll leave that for the historians among you

. For me, if I get in my "Way Back Machine", return to Feb. 30, 1969, and read the following Hinsdale race report for the first time... HE'S THE MAN!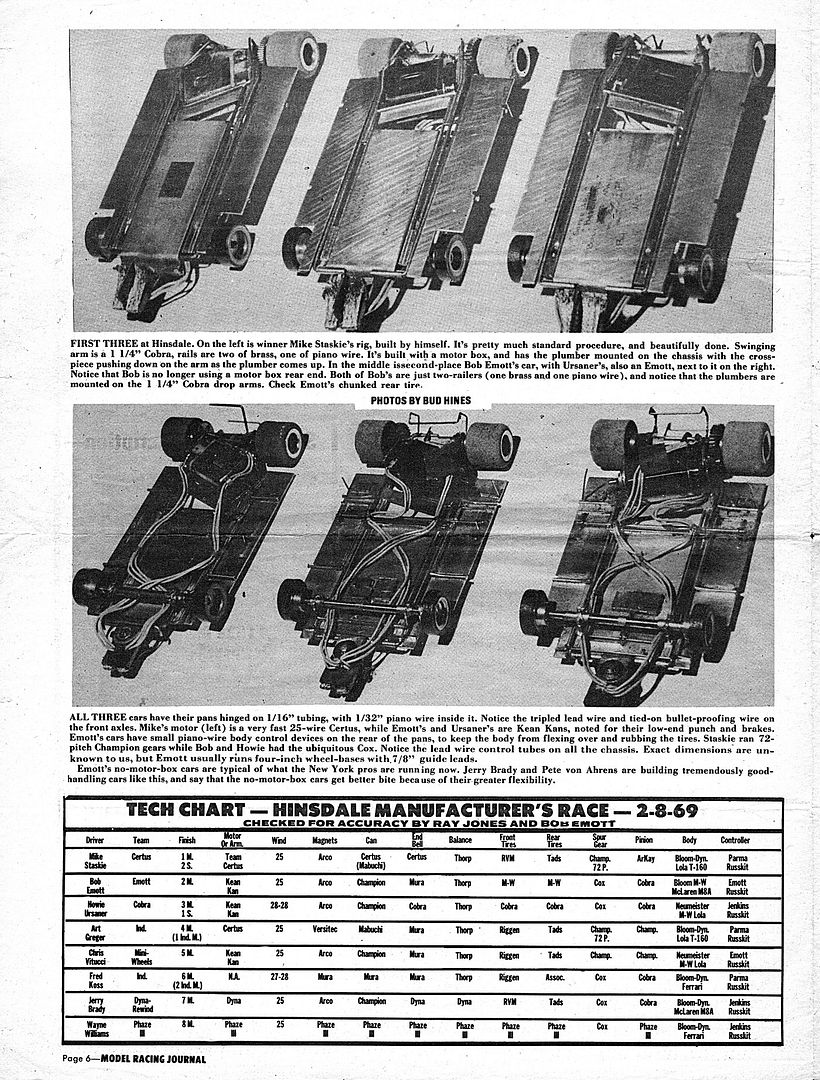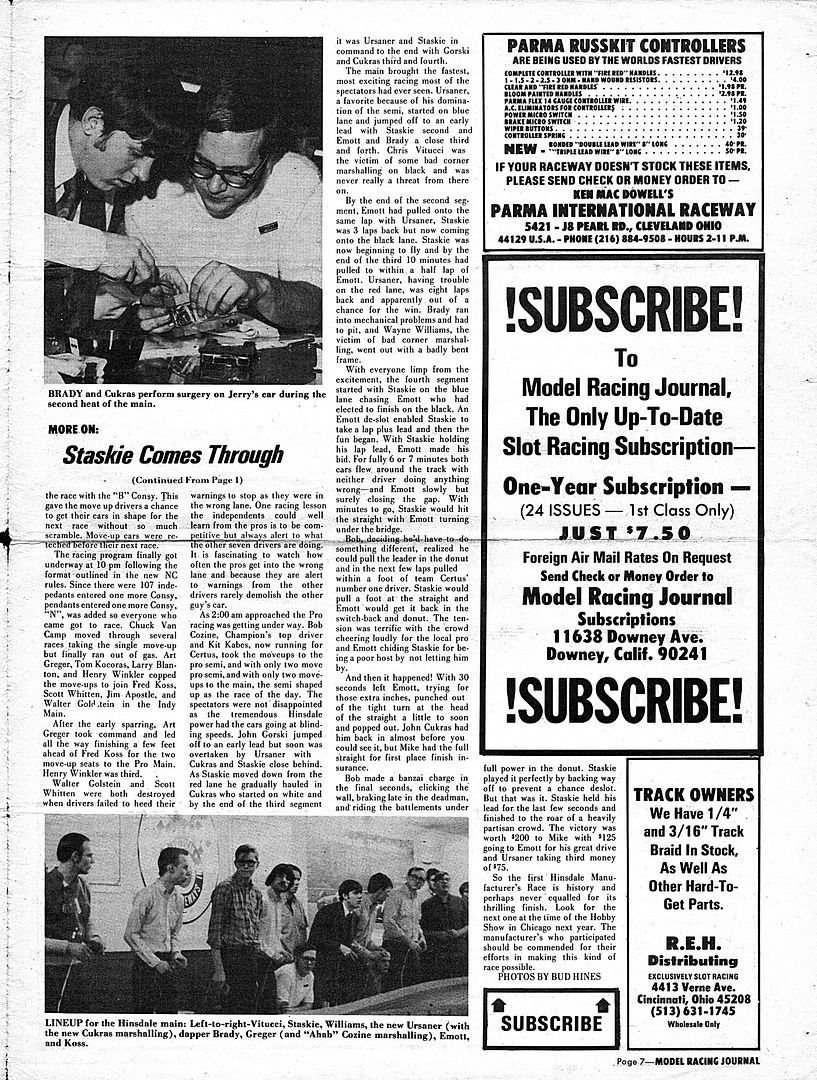 I advanced my "Way Back Machine" a few MRJ issues to the April 15, 1969, coverage of the Mura Spectacular. Seems that Bob Emott was laid up and he loaned Chris Vitucci what Mike Morrissey called
"the fastest stable of cars in the nation"!

Chris set a new national King track qualifying record of 4.81... with the two-rail car Bob loaned Howie Ursaner back at the Hinsdale race in Feb!
I highlighted in yellow Morrissey's description of how Bob built his cars. There's no doubt in my mind that he thought Bob was THE MAN, too. Check out what he had to say: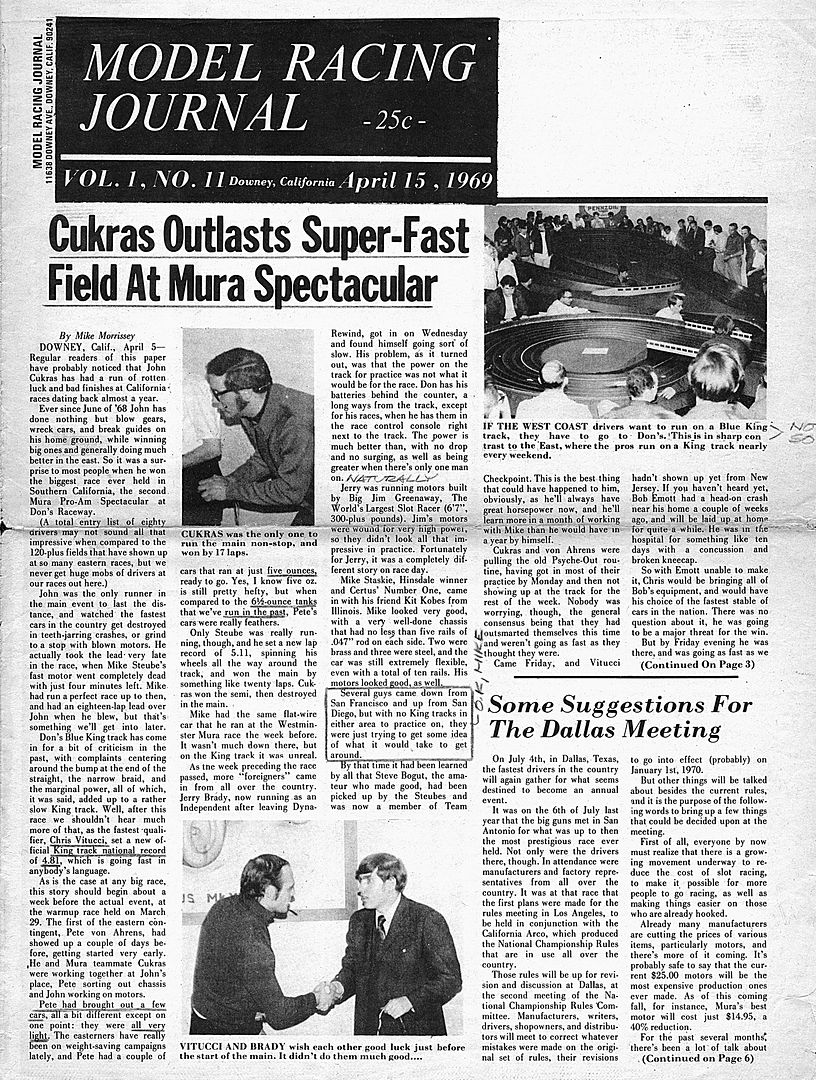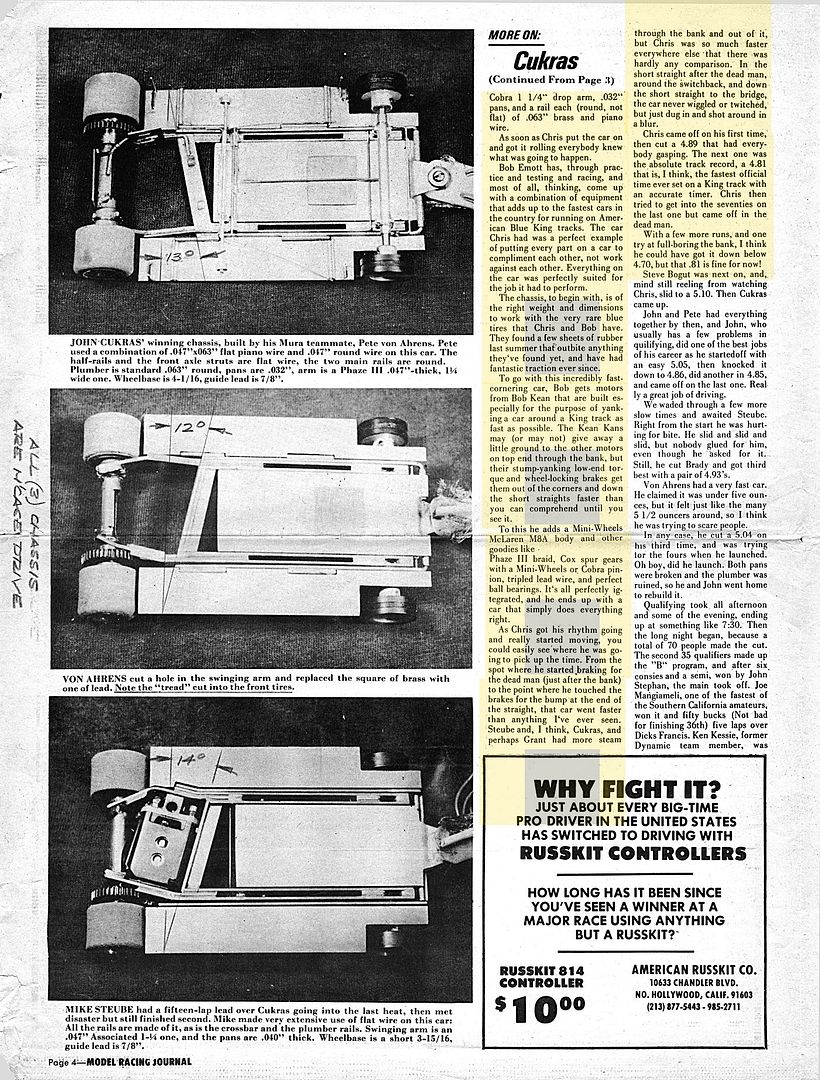 Tony P posted some great pictures of Bob's chassis like the ones below.
(Photos courtesy of Tony P):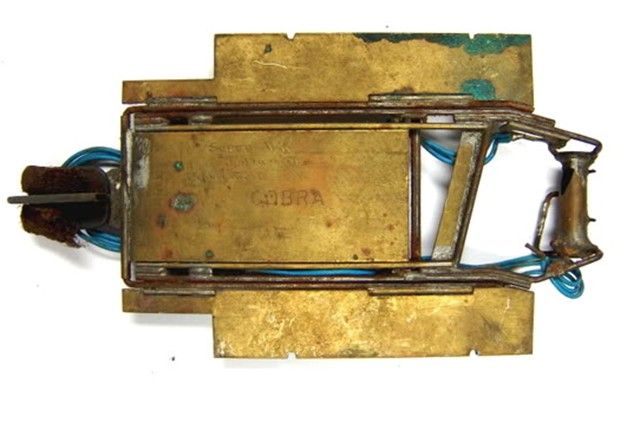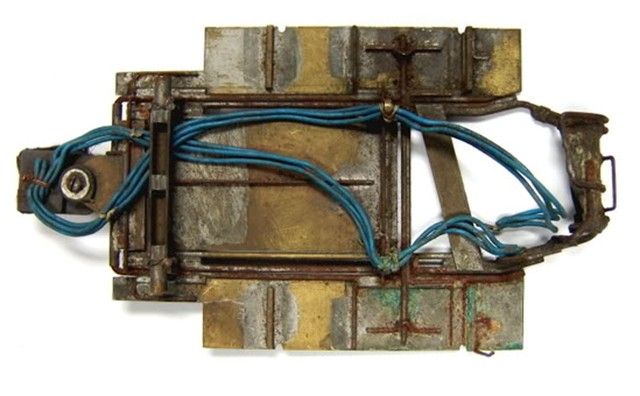 Here's the link to Tony P's post:
The Emott Archives
The Good Dokktor also posted pictures of the collection here:
The Emott Collection
Time for me to start building

...