At
THIS TOPIC
by MG Brown, I have found a photo of iHobby Expo 2011, describing Parma exhibition of Mac replicas of Lola T160, Ti 22, and Ferrari 612.
This could be a good sign of growing popularity of Retro racing.
Is there some more information about these bodies?
As for Parma's T163, I have asked about its D3 legality, I have got some more information.
The real car of this body (T163) raced in St. Jovite and Watkins Glen, driven by Chuck Parsons, in1969.
The car was numbered 10 with Simoniz sponsorship.
From its photos, it has front and rear spoilers like the Parma's body, whose nose and rear looks longer than T160.
These pictures are in Brooklands Books' "Can-Am Racing 1966-1969" (p.124 & P.130).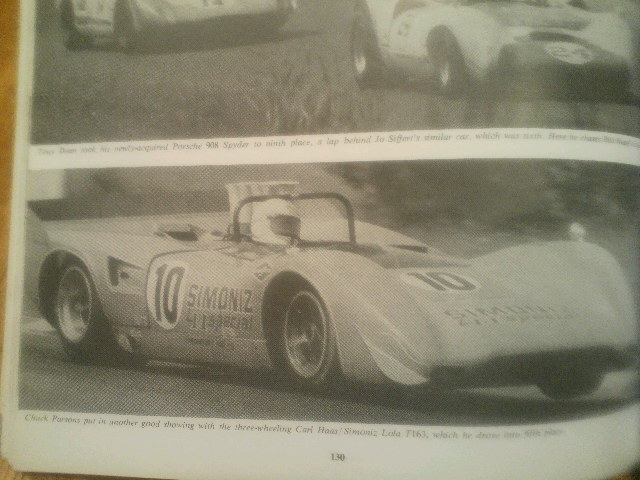 Haruki