Here's a couple interesting motors from the Charlie Morito legacy that just turned up on eBay in the last few months, after disappearing for some years since his untimely demise...
Not sure if CO was a brand, but it rings a vague bell, perhaps from Champagne, Illinois... Looks like kind of an official label, but in a funny place for cooling... Anybody else remember CO?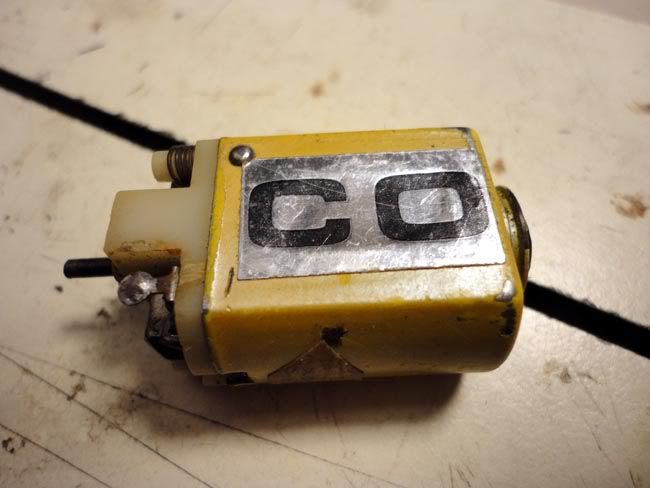 A Mura rewind of Charlie's with homemade elephant ears/cooling-bussbars?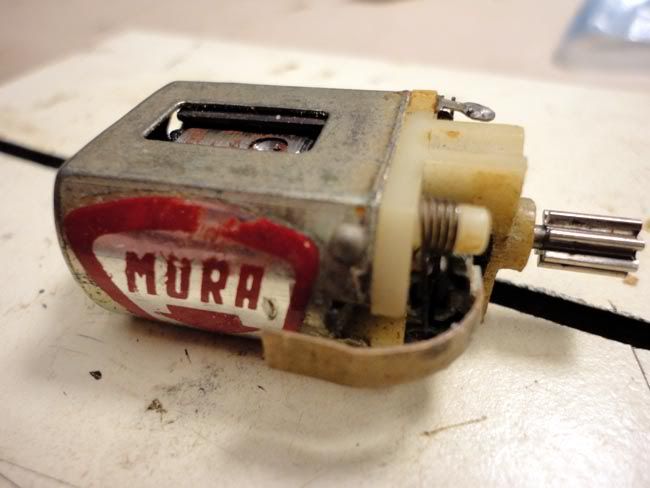 And a very interesting experiment, which we will never know if he finished: stuffing a Versitec/Globe five-pole arm in a Russkit can, with ball bearing... Ladies and Gentlemen, introducing the Russitec!
Another one, from somewhere else: a tricolor 26D, perhaps a commercial rewind? Can is orange painted blue or vice versa, and the back in Russkit gold! Got me...