I was asked about zapping a Pittman 196 with the arm out. The arm is to be installed afterward. Hmmmmmm................I always thought that the old magazine scribes preached zapping open frame motors if the magnet or armature were ever removed. Removing either would "kill" the magnet.
So, I did a very limited but informative test on magnet zapping a Pittman 196A motor.
First picture is the assembled Pittman 196A that was zapped a while back: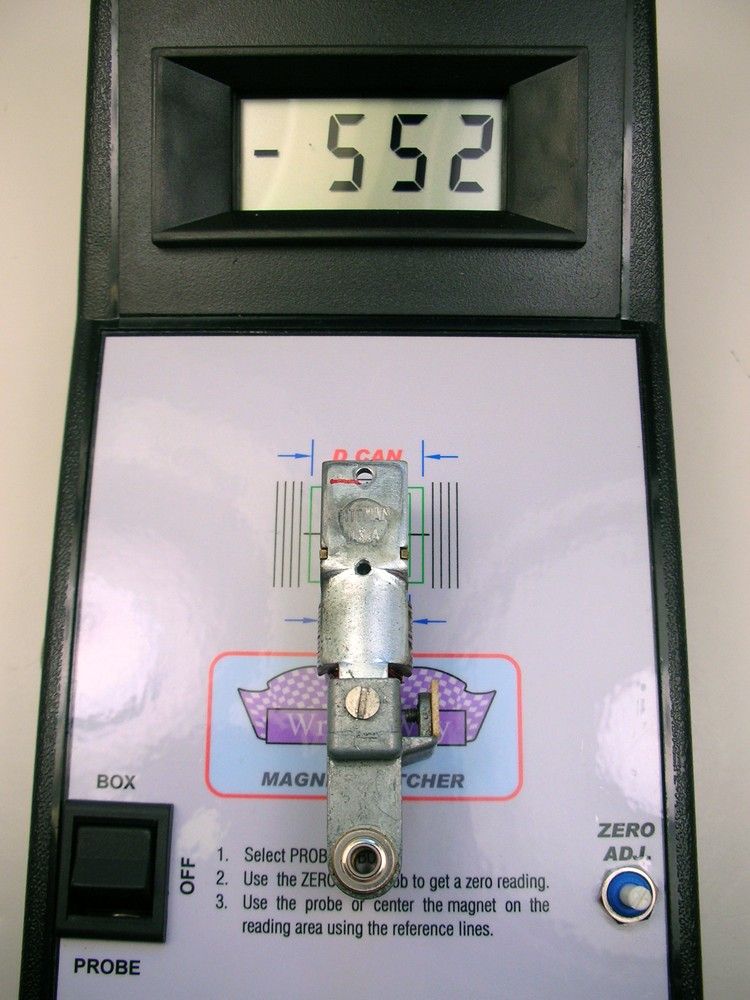 Next I removed the magnet........
......and reinstalled the magnet and got this reading: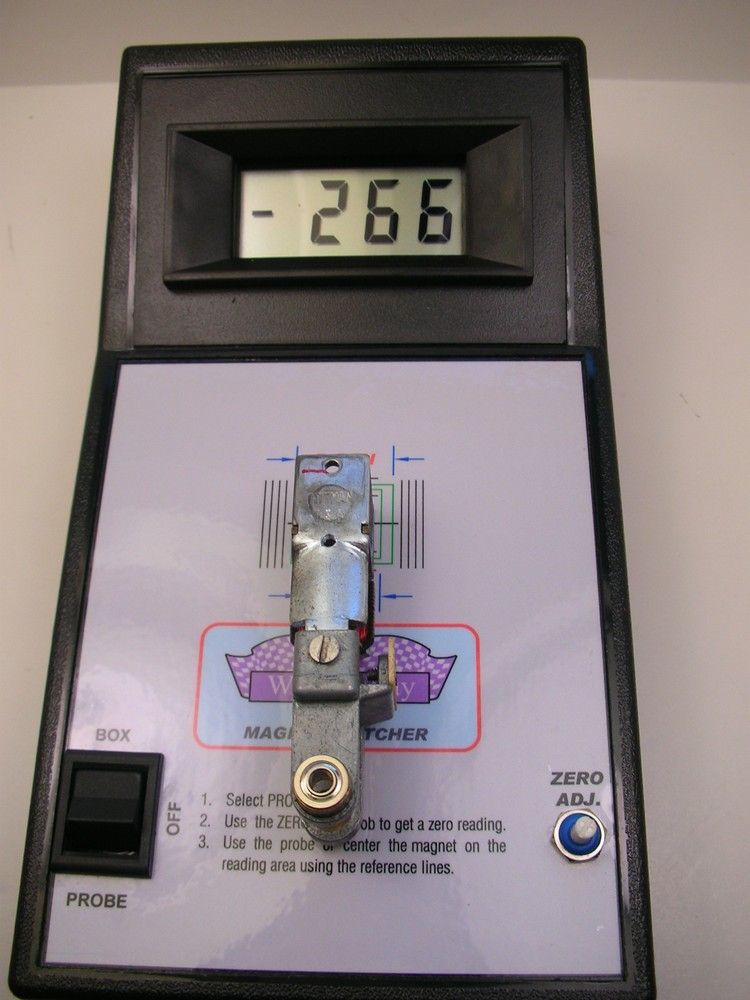 So that is big drop. I rezapped the motor and she's happy again: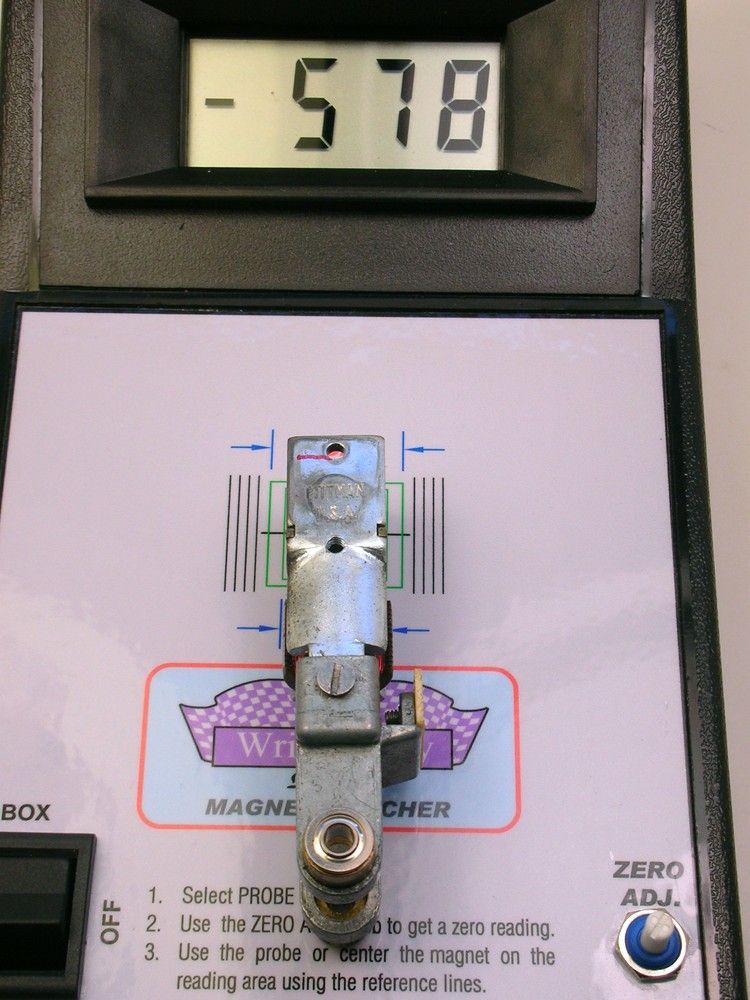 Then I pulled the armature and to my surprise, got only a slight drop: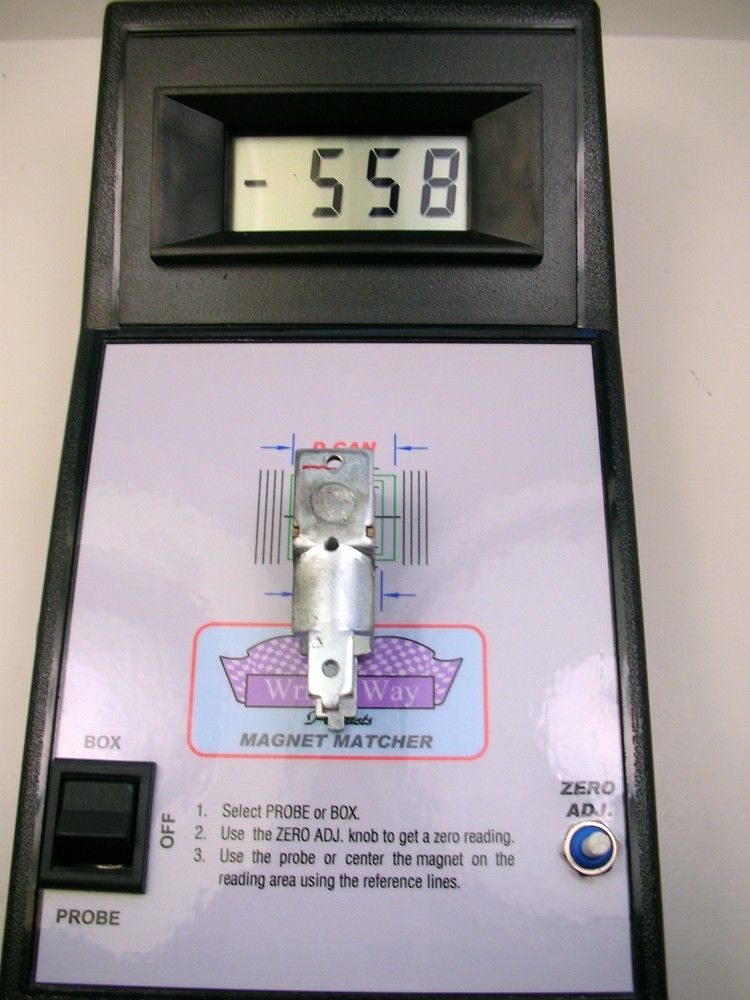 I reinstalled the arm and got a lower reading, again to my surprise: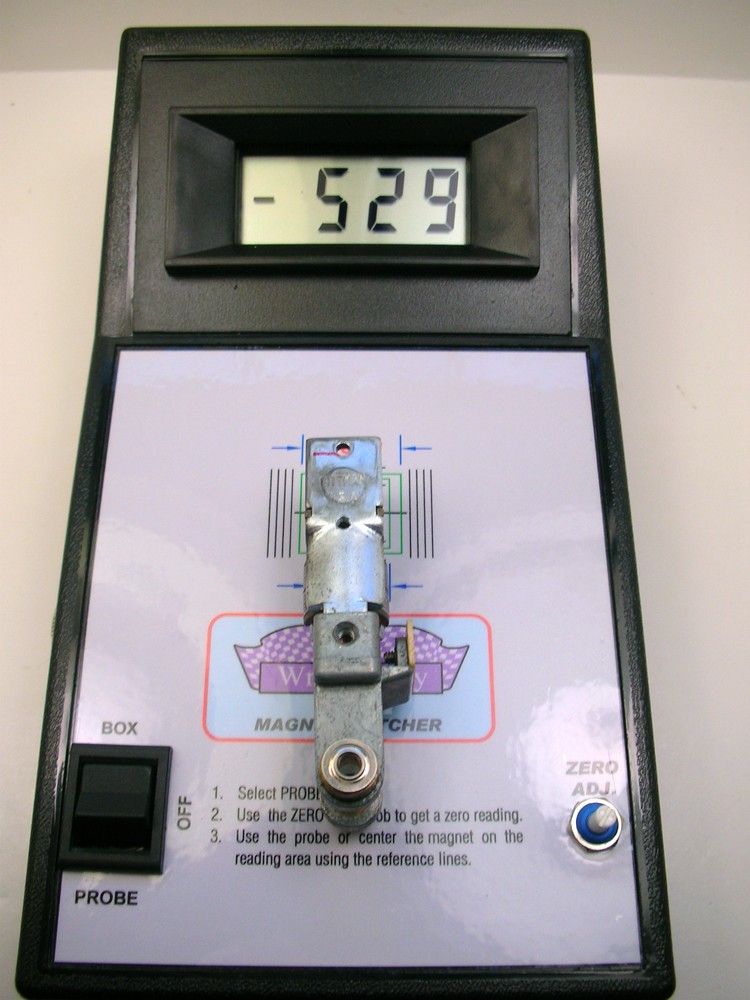 The arm was removed and installed again and I got another drop: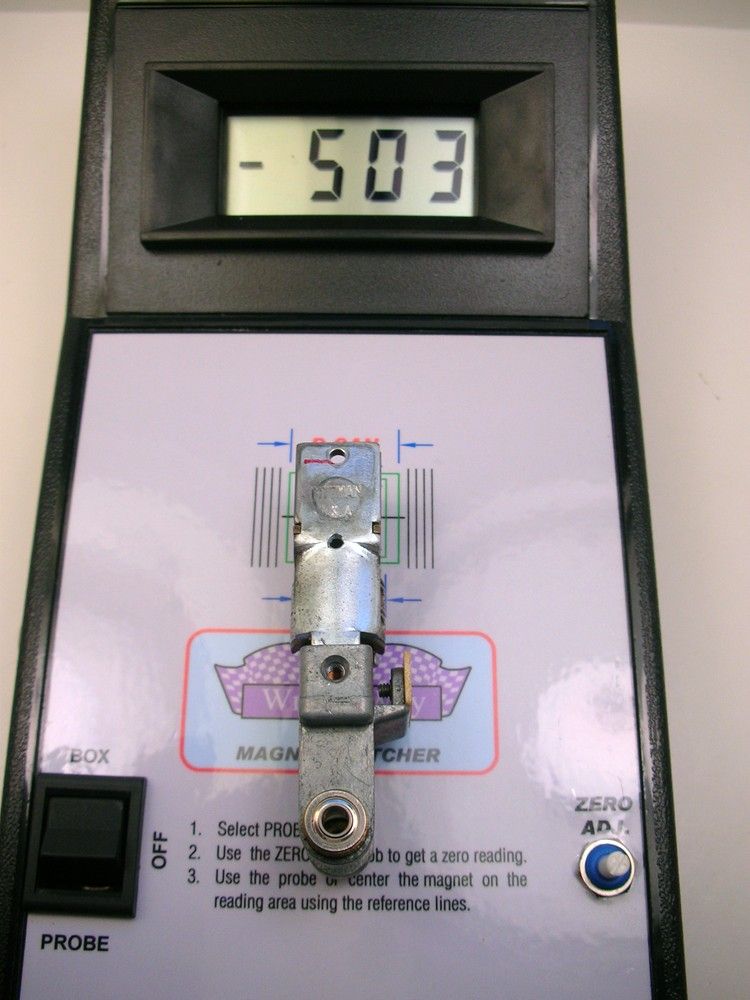 I zapped again and got a nice bump up in the gauss reading:
So, what does all this mean

Pulling the magnet does seem to kill it until it's rezapped.
Pulling the arm is not as bad as I thought (on a Pittman 196A) but it's still not the best thing to do.