I was talking to my friend Adam about building him an early '70s car with a motor that he could hammer as hard as he liked. He's a racer at heart and I wanted him to have a vintage open car he could run hard (like my Starship) without worrying about blowing up rare Pooch, Steube, etc., arms. Vintage look, modern internals equals FUN!
Now, what chassis should we build? Adam suggested we follow through with what we talked about in this thread:
Horsepower For Vintage Racing?
Then I remembered a remarkable achievement in September 1972 accomplished by Dave Smirka at Parma International Raceway. He finished 5th in the A main at the Nats with a production Limpach 888 economy chassis. The cars that finished ahead of him were the then-new Iso style. Steve Bogut also took an 888 to 8th in the main.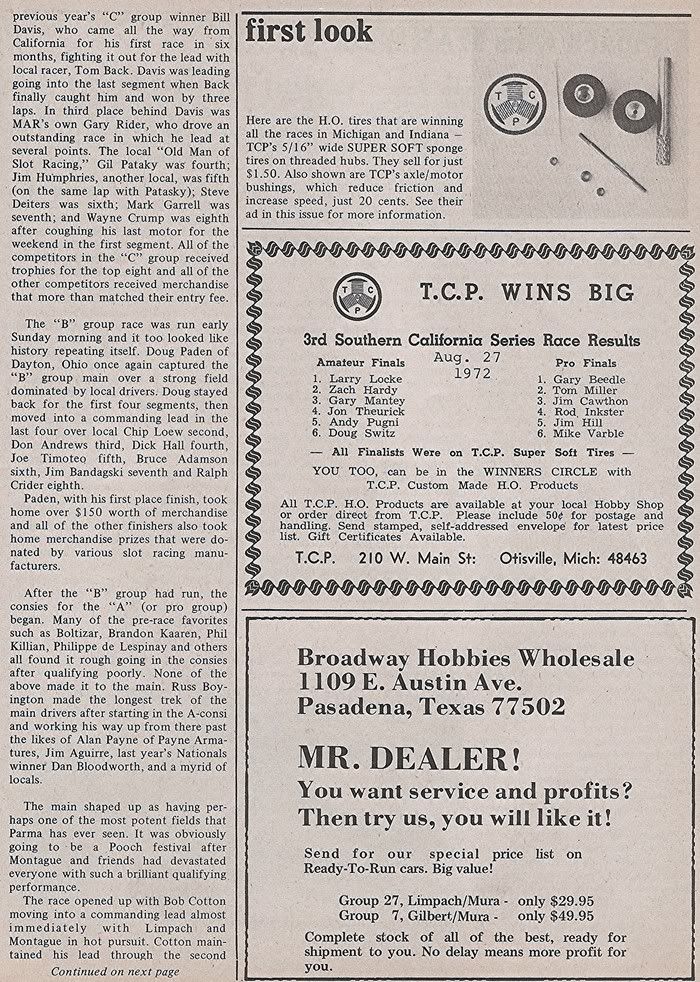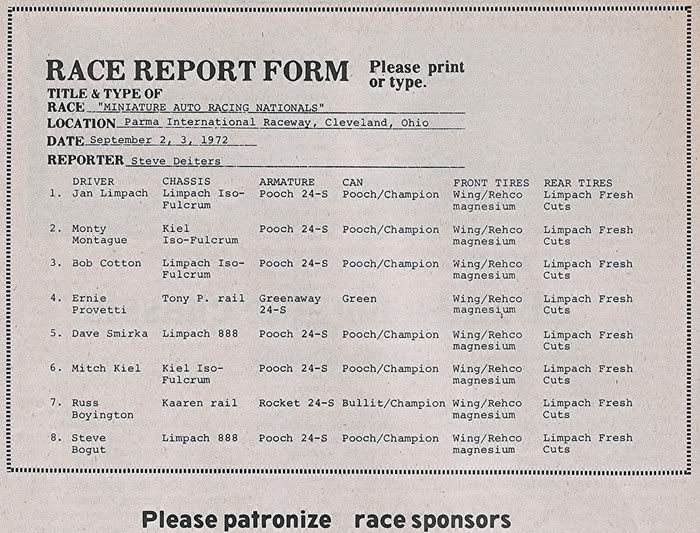 Coo... we are going to clone an 888. It's a relatively easy chassis to build and we'll stuff it with a vintage setup with modern guts. Eddie of Eddie's Slot Car Warehouse, Vallejo, CA chose the parts for my "Eddie 20".
The heart of the beast: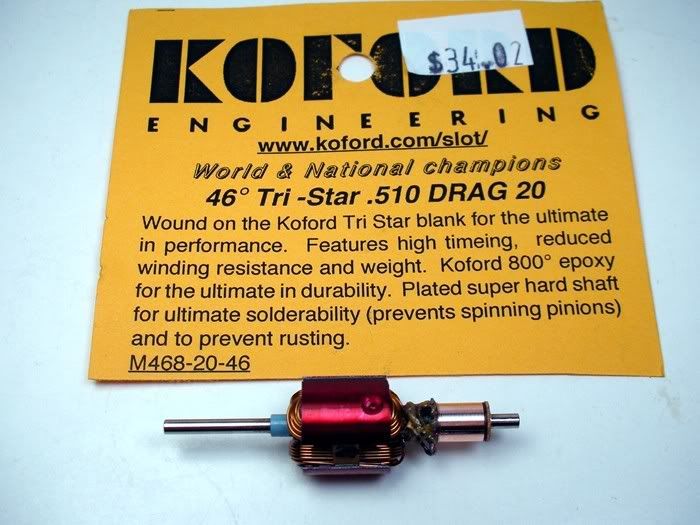 Hey, where did that Mura two-hole can come from?
That's up next...
Onward