It was March 1969 and the Pro's raced GP cars in the Model Car Science / USRA series:
 


 
I think is time to build another one of these unique pieces of 1960s slot car history. Mike Morrissey did two how-to articles on these cool cars. Here's a link to them:

GP Chassis How-To Articles for the 1969 MCS/USRA Series
 
I built up this Dynamic Honda from his first article...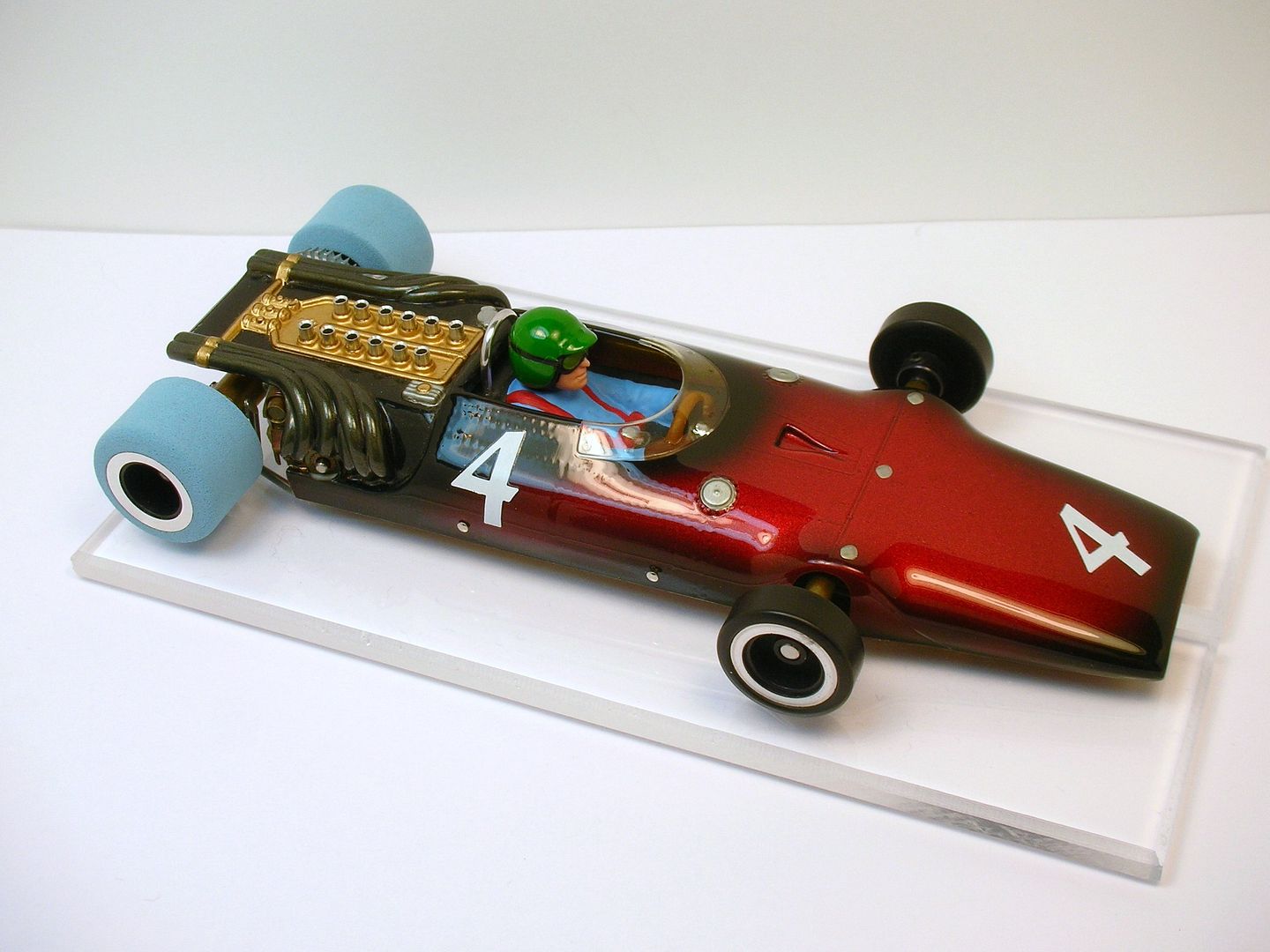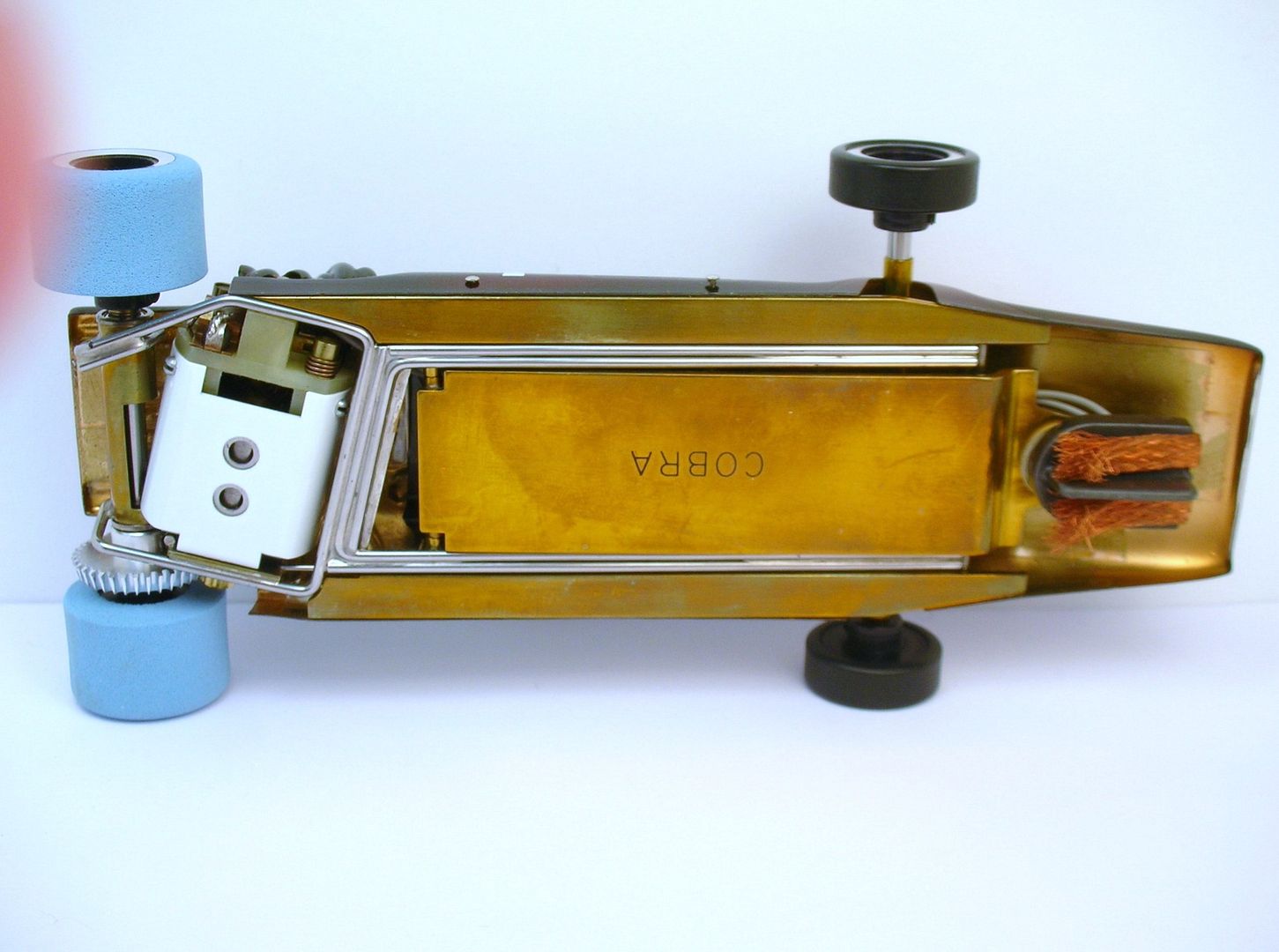 ... and another Dynamic Honda from his second article:
 


 
Geeeze... look at the tarnishing, I mean patina,

  on the brass. It really is time to build a new one!

 
I'll use a non-Honda body and a different chassis. For inspiration, the chassis is from the great Bob Emott: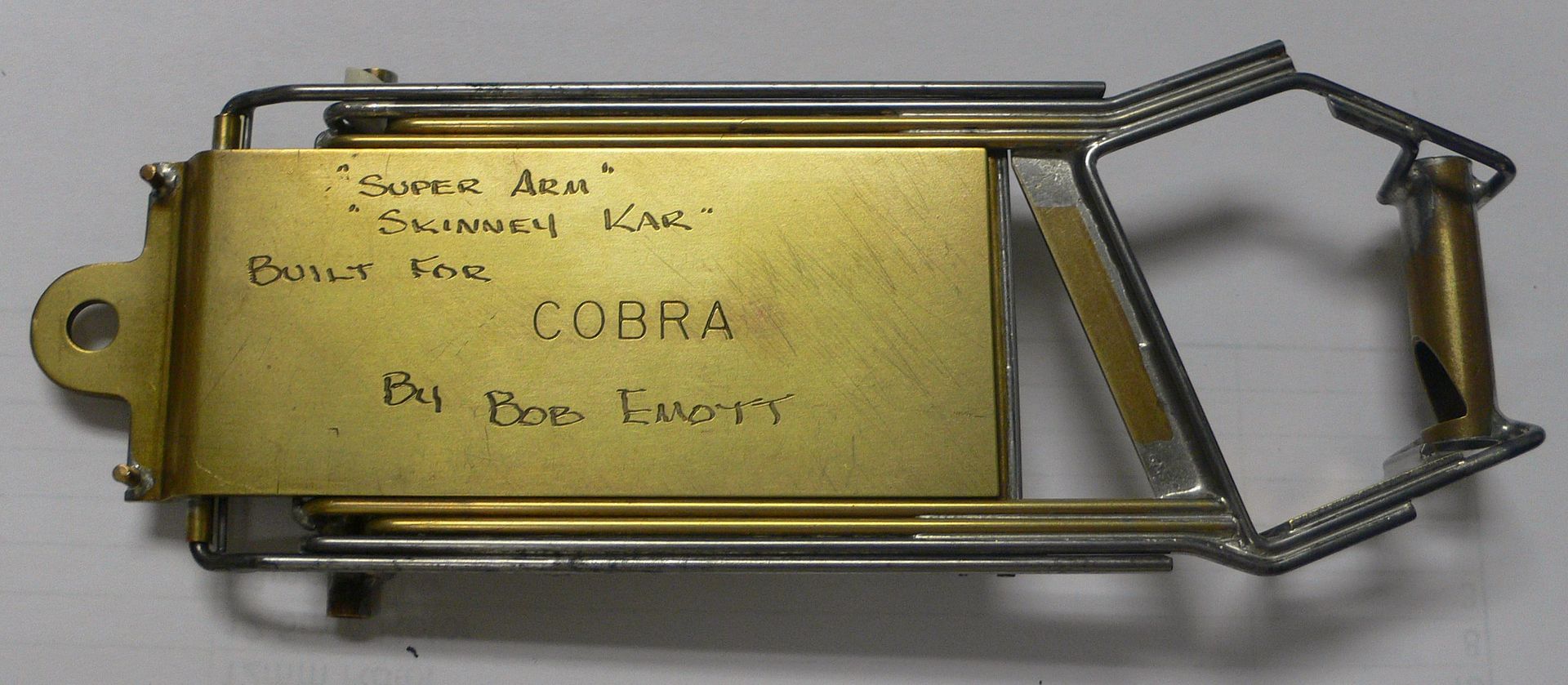 I'll go shoot some pictures of the Lancer Pro Series Ultra Light body for the build...