Black Friday arrived again and while other people were out battling with each other over consumer products, the Tribe of AriZonaGarageRacing rolled out before dawn to race the day away at Daybleville.
It's hard to believe that this is the seventh year in a row for this event. I try to make it bigger and / or better every year and so this year I added a newly reworked track section by my good friend Cruzin' Bob Scott of Cruzin' Hobbies
Bob was excited to update the track that I asked him to build in 2008 and so I started sketching on napkins and designed a donut section that would add a 90º turn to the old "roval" design.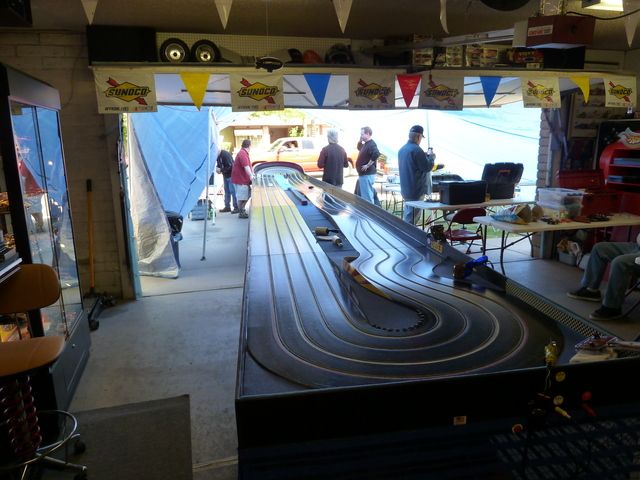 The 2008 layout.
We took out the last section of straight / chicane and Bob turned that baby around! Pun intended.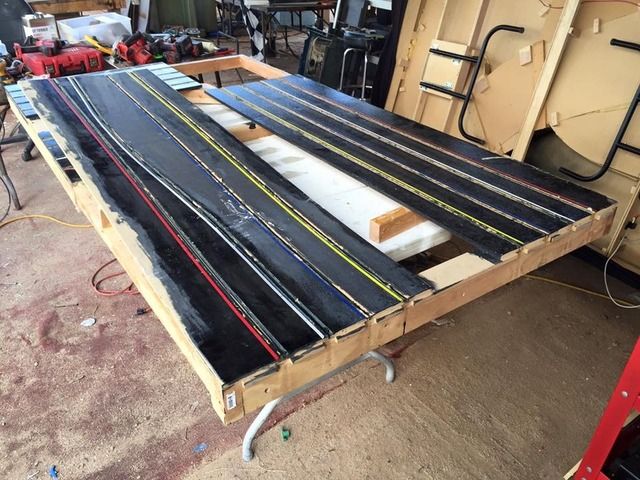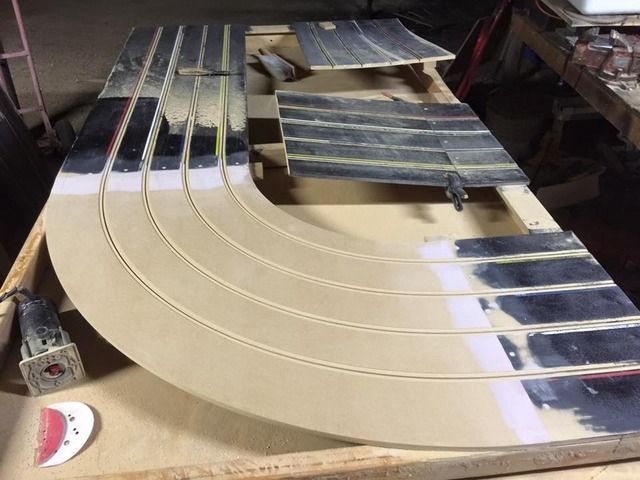 Now it looks like this;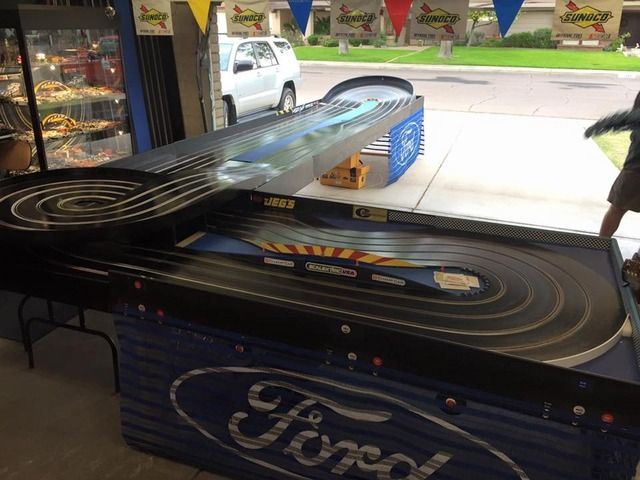 And this;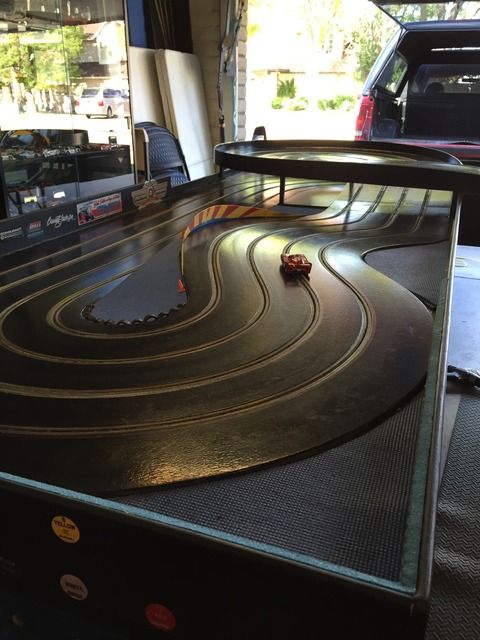 And it runs like this...
http://i6.photobucke...zpsmtji8xop.mp4
Pretty much everybody said it was the best yet and it turned out to be fun and challengeing to race on.
YEA BOB!!!
You are da "Wood Whisperer" !!!
Next up; The Peeps and the Races...