Shown are a couple hastily, 3D made, prototypes. I'm just trying to gauge the interest to move forward.
 
If you always poke your body pin holes at the correct height and correct fore-aft placement, and level, this probably won't interest you, but if not, it might.
 
It's pretty self explanatory.
 
The fixtures can be adjusted to any practical pin hole height, and is bolted to the brass strip, which is double stick taped to the pans, ans provides a nice, level ledge, to rest the body
 
Should work with virtually any chassis with a flat surface on the bottom.
Please post if it's something you would consider buying.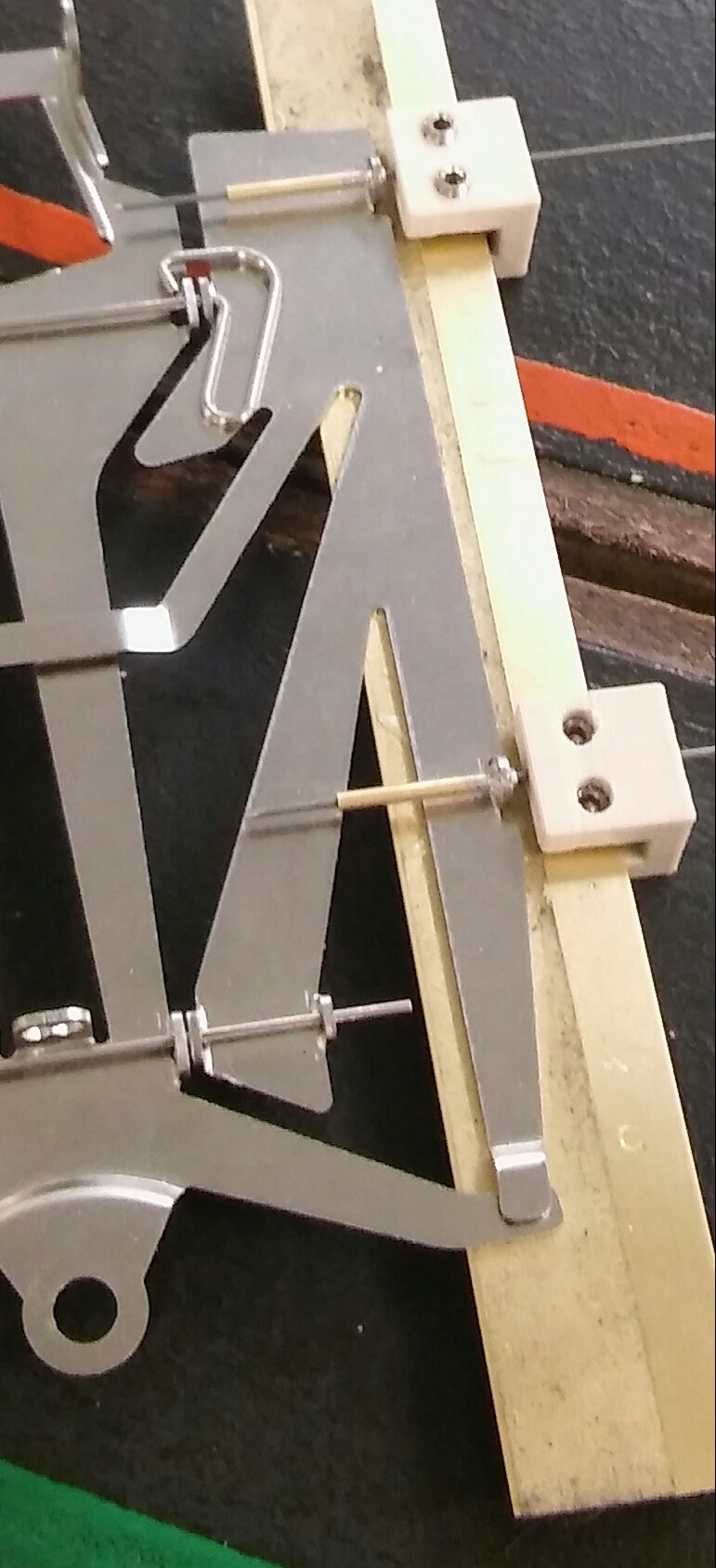 The brass ledge should prevent the front of the body from drooping.
The JK rental body is a bit narrow, especially with thick strapping tape on the inside, but this pic show how well the body conforms to side of the chassis.