A "tongue-in-cheek" build. (after my Emott build, I could use some levity). 
Always start with the body. Here we have a pre-painted yellow ducky.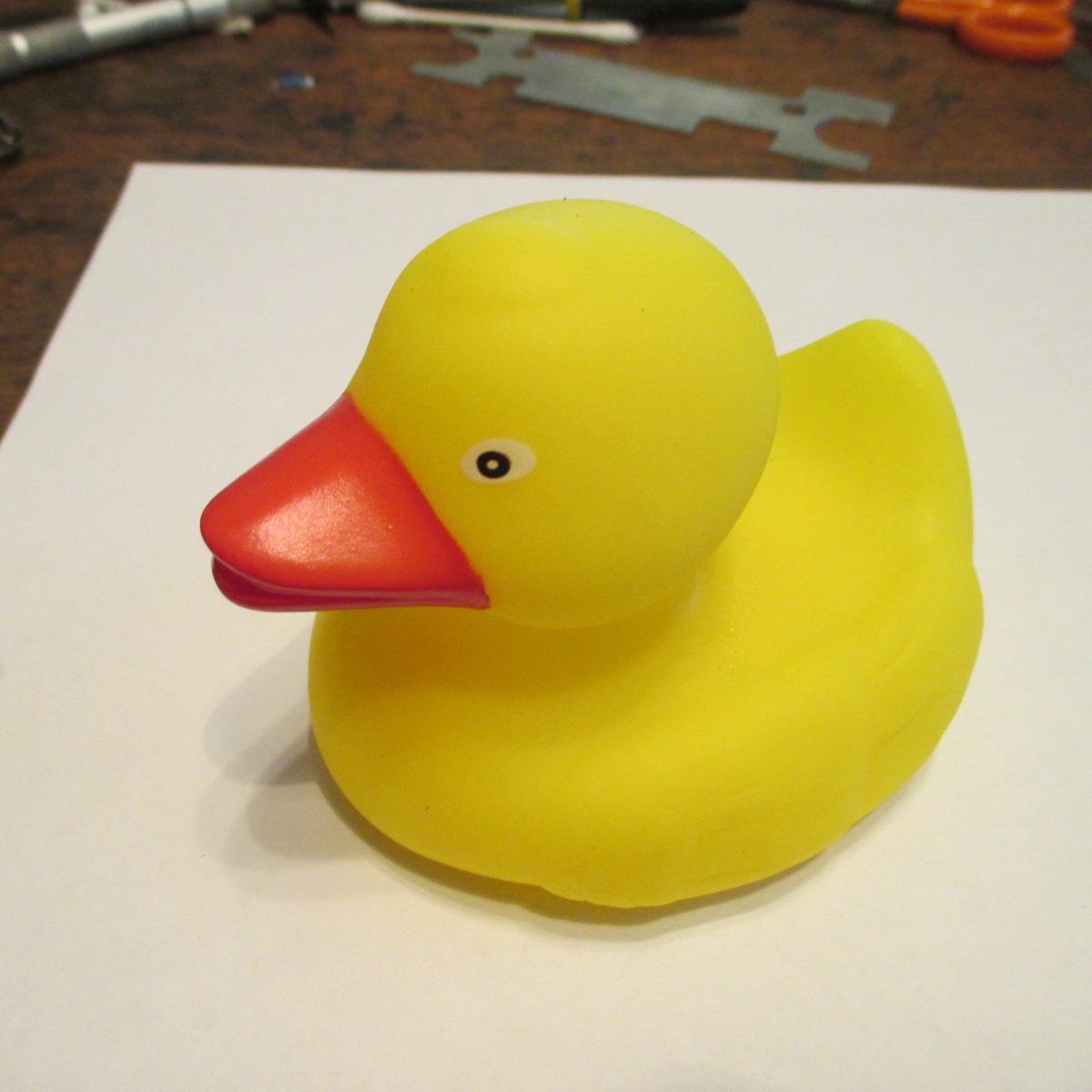 This is the lightest, smallest, tamest motor I found in my drawers of horrors. 

I have no idea what it is or where I got it, but it looks like a perfect candidate for a play car.