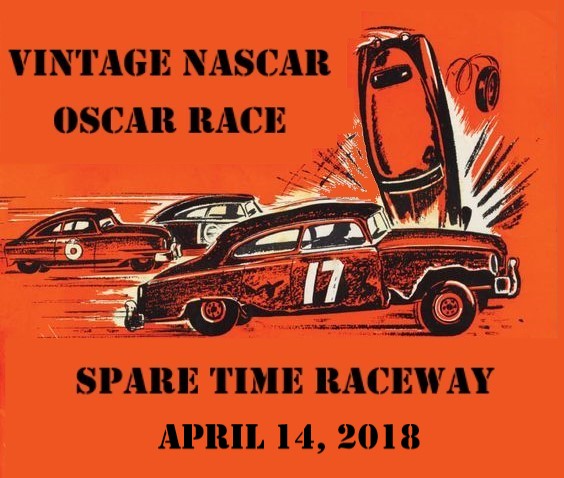 It has been some time since I participated in an OSCAR event. Now I recall what great fun it was. This was a full day of racing with friends and acquaintances from all over Oregon looking to have a good time and perhaps win a trophy or two. A big thanks goes out to Bob and Cheryl Hanna for hosting this great event. Lunch was delicious and a wonderful time was had by all. 
After a great day of racing I am facing pressure from the Tax Man. Did I take the minimum required distribution from my IRAs? Do I have all of the utility bills so that I can allocate some of these costs to our business, Ventana Software Consultants? Do I have all of the medical bills for my hernia surgery, colonoscopy and all of the bills for my wifes knee surgeries and dental work? There are so many questions and so little time to answer. I am so stressed out. Then I awoke in a cold sweat. Wait a minute. As a confirmed Type A personality, I filed my tax return more than a month ago. No problem but quite a scare. Now, onto the race narrative.
Oregon Slot Car Auto Racers (OSCAR) is the sanctioning body for a loose knit number of private slot car tracks located throughout Oregon. The organization has been in existence for much longer than a decade. The number of tracks on the OSCAR circuit varies from season to season and currently stands at three; Spare Time Raceway (Roseburg), Toms World (Bend) and Checkered Flag Raceway (Portland area).
OSCAR rules have been developed over a long period of time. There are general rules for preparation and specific rules for each class of racing from Late Model NASCAR to Jalopy. A short and abridged summary of the rules is shown below (for more detail refer to OSCAR website
http://oscrsite.com/rules.htm)
Plastic 1/24 or 1/25 scale models are specified
Chassis must have an inline motor configuration and may be constructed out of any material (most are scratch-built brass and wire hinged designs).
Tires must be a minimum of .75 inches (most use .790 rear and .75 O-ring fronts)
Most classes specify sealed motors including 16D, Super 16D or Hawk 7s
The Vintage NASCAR class includes replicas of American sedans or coupes (convertibles are allowed if tops are attached to the model) for model years from 1949 1957.
Typically the racing season runs from October through May with the final race and group picnic held at Toms World. This season, seven races were scheduled. Any changes to the rules and the schedule for the next season are discussed and voted upon after the final race for the current season. A majority of the track owners has the final say in any rule changes. Check out the OSCAR website for more details
http://oscrsite.com/
Spare Time Raceway (STR for short) in Roseburg, Oregon hosted the OSCAR race for Vintage NASCAR on April 14, 2018. The track was opened for practice on Friday evening, April 13, 2018 to give out of towners a chance to sharpen their skills on the tightest of OSCAR circuits.
The track was built during the mid-1990s by fellow slot head, Mike McKinney and was used as part of his commercial enterprise in Cottage Grove, Oregon. The shop achieved a modicum of success attracting 20+ racers on a regular basis. Unfortunately, poor economics associated with a typical commercial slot car enterprise took its toll. The last straw was the prospect of a significant increase in rent. The facility was closed and the track went into storage. In 2000, Mike sold the track to Roseburg enthusiast, Bob Hanna. The track was set up in Bobs detached garage and has operated as a private club ever since.
Originally, the four lane track had lane lengths of about 71 feet. Bob modified the track in 2006 adding about 4 feet to both the main and pit straights. A hump was added in the pit straight. The track utilizes 4.5 inch lane spacing and is characterized by tight inner turns (most only eight inches in radius). The banked turn at the end of the main straight and the bridge add interest to the course. For ease of marshalling, drivers stations are positioned at each of the four corners of the track. It takes some time to get comfortable with the different perspectives afforded by the position of each drivers station. The track is one of the most challenging I have ever raced. An image of the track is shown below. 
On race day, the track opened at 8:00 A.M. for practice. Twelve participants showed up for the event. Some racers were locals; some came from Cottage Grove, Bend, and the Portland area.
The schedule for the race was as follows (times are approximate). 
The entire field was run as a single rotation. For awards purposes, the field was divided into two equal numbers based upon finishing order and dubbed A-Main and B-Main respectively.
Rotation was based upon qualifying results. Each contestant selected a lane for qualifying and ran for one minute. The number of laps/sections and fast lap time were logged. The competitor with the highest number of laps/sections became the top qualifier and was first to select his position in the race rotation. The competitor with the second highest lap/section total was the second to select his position in the race rotation and so on. In case of a tie in laps/sections, fast lap time was the tie breaker.
James was the top qualifier with 11.4 laps (he also turned the quickest lap time of 5.111 seconds). Rich and Bob both turned 11.3 laps. Since Rich turned a faster lap than Bob, Rich was second qualifier and Bob was third. Note that the top five qualifiers were Roseburg regulars and that all five ran 50 Oldsmobiles. Complete qualifying results are shown in the table below. 
As mentioned above, all of the Roseburg regulars selected the 50 Olds as their ride of choice. Did they know something that others did not? Tom Street selected his 56 Ford; Dustin Henderson and John Gill selected their 51 Chevys; Mike McKinney selected his 56 Chevy; Mark Henderson selected his 55 Chevy; Mike Giesel selected his 53 Studebaker and Jeff Russell selected his 49 Mercury. All in all a fairly diverse field. Each participant voted for his choice for concourse. In the end, Rons nicely prepared 50 Oldsmobile won the concourse award.
OSCAR rules for the Vintage NASCAR class allow for sealed 16D or Super 16D motors as well as Hawk 7 power plants. To my knowledge, no one ran a Hawk 7. All of the Roseburg regulars ran sealed 16Ds. At least one of the out of towners, Tom Street, ran a Super 16D. I mention this not to single out Tom but to make a point. The Supers are no doubt quicker down the straights but are much harder to control than the 16Ds in the very tight corners at Spare Time Raceway. Tom would blast by the competition on the straights but suffered several offs during the event.
Bob Hanna demonstrated his dominance of the event early on. After the first round (rotation), he was nearly 4 laps ahead of his nearest challenger, James Wendel. Bob continued to extend his lead in rounds two through five and won easily finishing with 670.5 laps more than 22 laps ahead of his nearest challenger. Note that Bobs consistency was quite good (94.52%) and that Bob also ran the fastest lap during the race (5.075 seconds), nearly .1 seconds per lap faster than his nearest challenger, James.
What also became clear early on was that James would finish in second place. After two rounds, James was a full three laps ahead of his nearest challenger, Ron. In heats two through five, James extended his lead and finished second easily with 648.1 laps, nearly six laps ahead of his nearest challenger.
Meanwhile a real battle between Rich and Ron was brewing for the bottom step of the podium. After two rounds, Ron was ahead of Rich by nearly 2.5 laps. In round three, Rich closed the gap to just abott 2 laps. In round four, Rich ran better heats than Ron on the blue and white lanes and closed the gap to only a half of a lap. The race for the bottom step of the podium came down to the final heat. Rich was in the barn with 642.5 laps. Ron entered his final heat needing just over 33 laps to overtake Rich, a tall order but, by no means impossible. We could tell that Ron was pushing the pace and having a very good final heat. When the dust cleared, Ron turned just under 33 laps in his final heat. So, Rich was third with a total of 642. 5 laps while Ron finished fourth just two sections behind Rich.
Tom Street battled with Mark Colby for the fifth spot. Early on, Marks 50 Olds performed quite well, however, in later heats, his motor lost some of its punch. We could tell that Toms Super 16D Ford was tough to handle but, in the end, Tom was able to beat Mark for the fifth spot.
Both John Gill and Mark Henderson suffered some major problems. John blew a crown gear and lost more than one heat addressing the problem. Mark had gear and body mounting issues. Both might have finished higher but, well that is racing.
Complete results and images of the cars are shown below. 
As I mentioned above, the group was divided in half after the results were tallied and the top six competitors were assigned as the A-Main participants and the bottom six competitiors were assigned as the B-Main participants. Awards were given to the top four A-Main and top four B-Marin competitors. Below is the complete awards table