Here's a snag from an eBay sale that must be quite rare, as it sold very quickly. I felt the images deserved to be saved, which wouldn't happen in the eBay forum.

This is very innovative packaging for a slot car set and I'm betting it helped to move a bunch of these back in the day. Gilbert didn't stay in the homeset market very long, as far as I know. 
I wonder what this set retailed for when new? Anyone have a Gilbert price list?
Anyone know the year this set was offered. I figure it has to be in the 1963-65 range or so, as people figured out pretty quickly that using steering wheels to drive slot cars was not a good idea.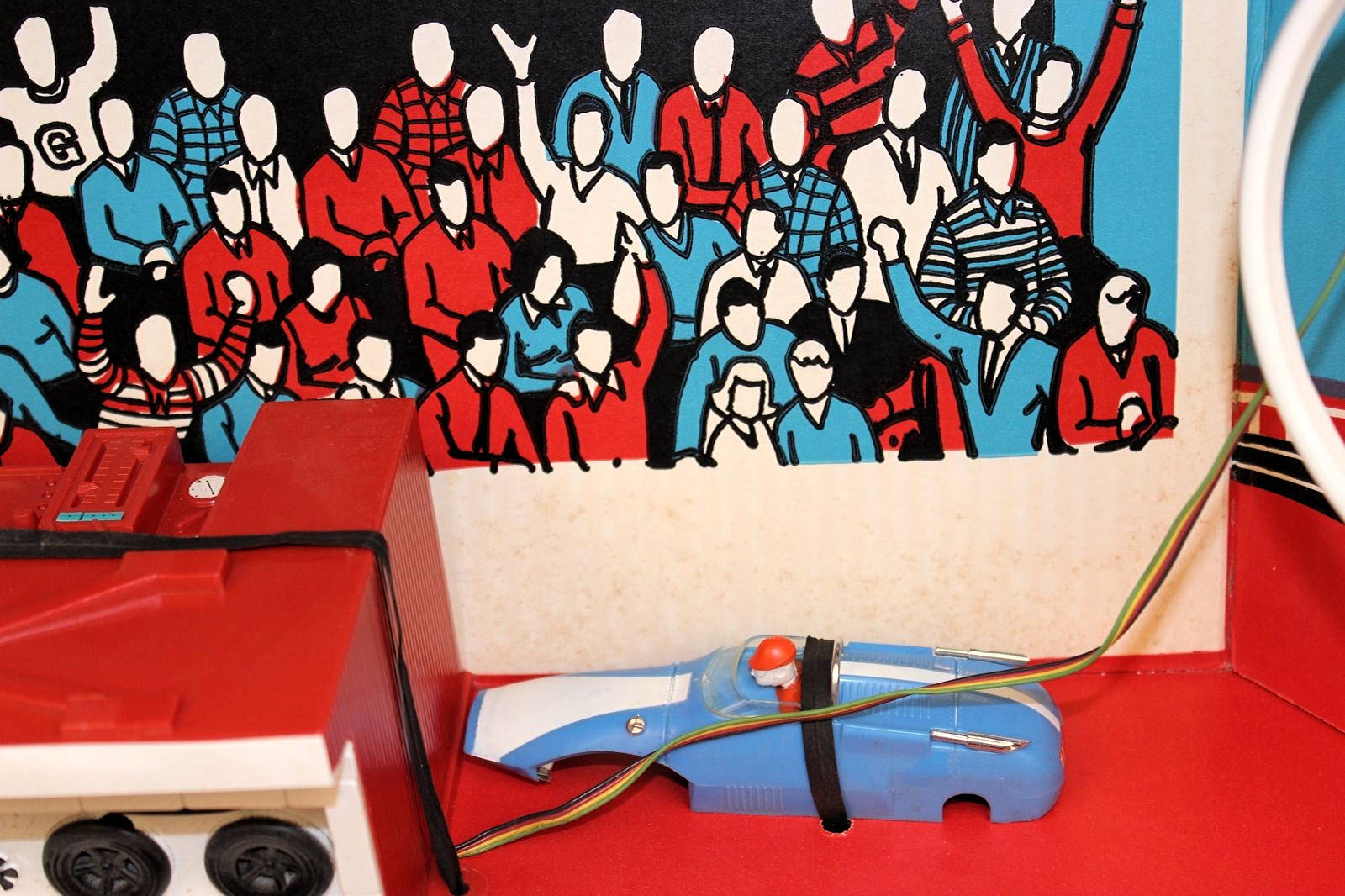 "New Pit Stop Excitement: Adds thrilling new dimension – the "mechanic" – to miniature racing. Cars have "breakdowns" just like real racers. Speedy pit stop "repairs" put you back in the race. Another Gilbert exclusive."

Lots of companies were trying to stand out with innovative features in the early days, but most of them fell by the wayside as buyers figured out simpler was usually better. Certainly, this feature didn't seem to gain Gilbert any traction. Anyone know exactly how it worked?