This is the stablemate to the Lotus 33 from Monogram...also built for a proxy for mid 60's F1 cars........the car went well, and, also managed to win its proxy series.
Cheers
Chris Walker
The body is essentially stock,.....replaced the intake trumpets, and the drivers head...and the suspension bits were made from piano wire/aluminum sheet.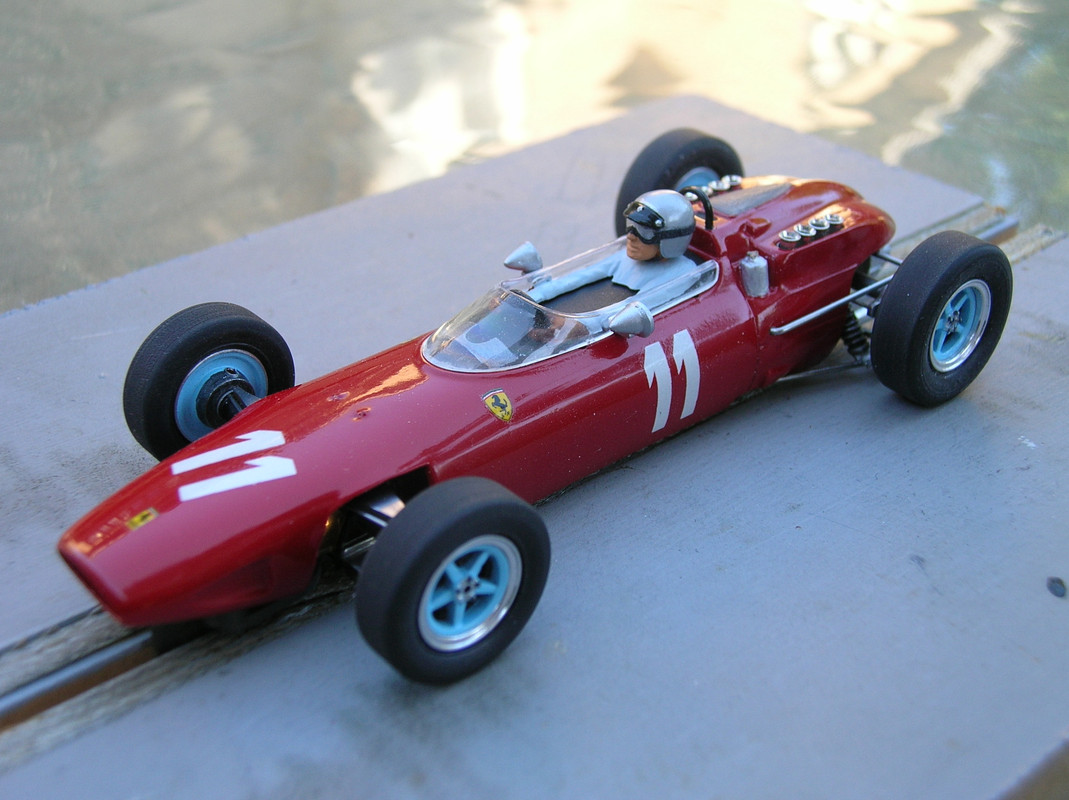 Wheels and inserts from BWA/Dart.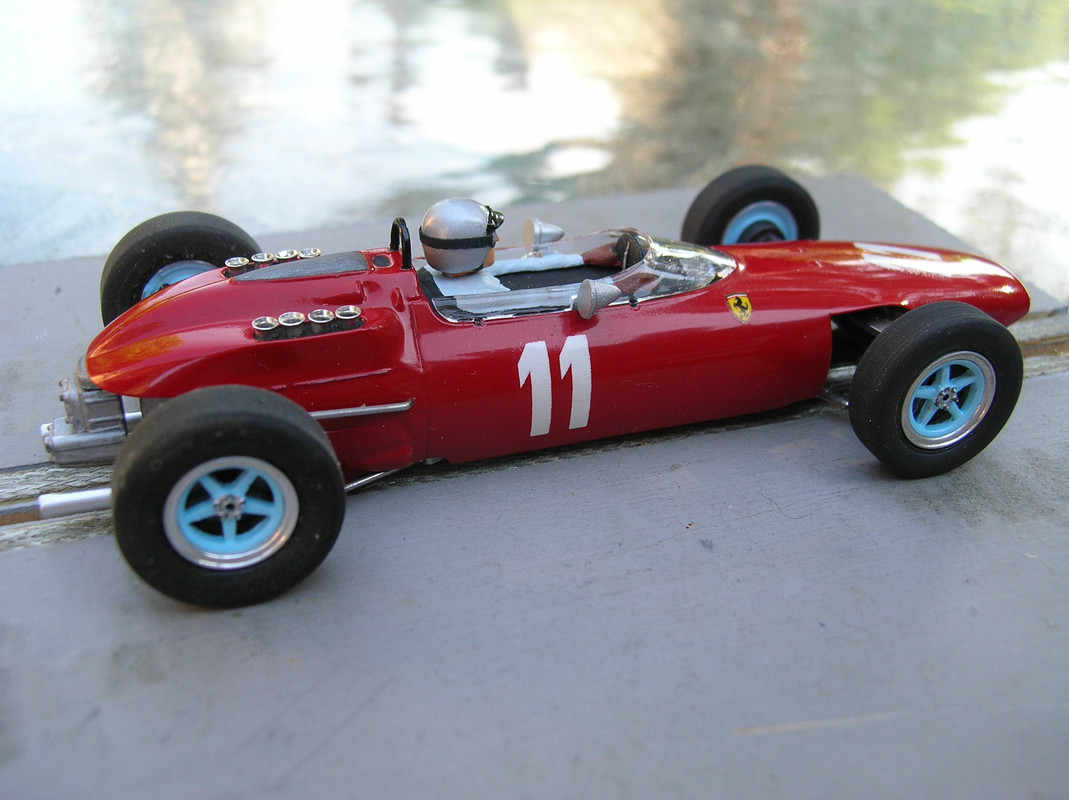 The chassis started as a "Beardog" kit........a fair bit of cutting/hacking, and I ended up with this