Early '70s pan chassis Can-Am
Started by
Jairus
,
Jan 29 2020 09:22 PM
Posted 08 February 2020 - 02:15 PM
that IS a different body.... not a Mclaren and not a Lola.....
Richard L. Hofer

Remember, two wrongs don't make a right... but three lefts do! Only you're a block over and a block behind.
---
Posted 08 February 2020 - 02:32 PM
Loving It

Martin Windmill
---
Posted 08 February 2020 - 02:33 PM
Step 2, second color.

Once unmasked, examine the body.  I place a few sheets of bright white bond paper and check the body.
Then, if anything is found (have I mentioned I hate painting white?) clean it up with a q-tip and Testors paint thinner.
Testors, found at any hobby shop, will thin lacquers and enamels.  It will even clean up bits of Faskolor over spray off the outside.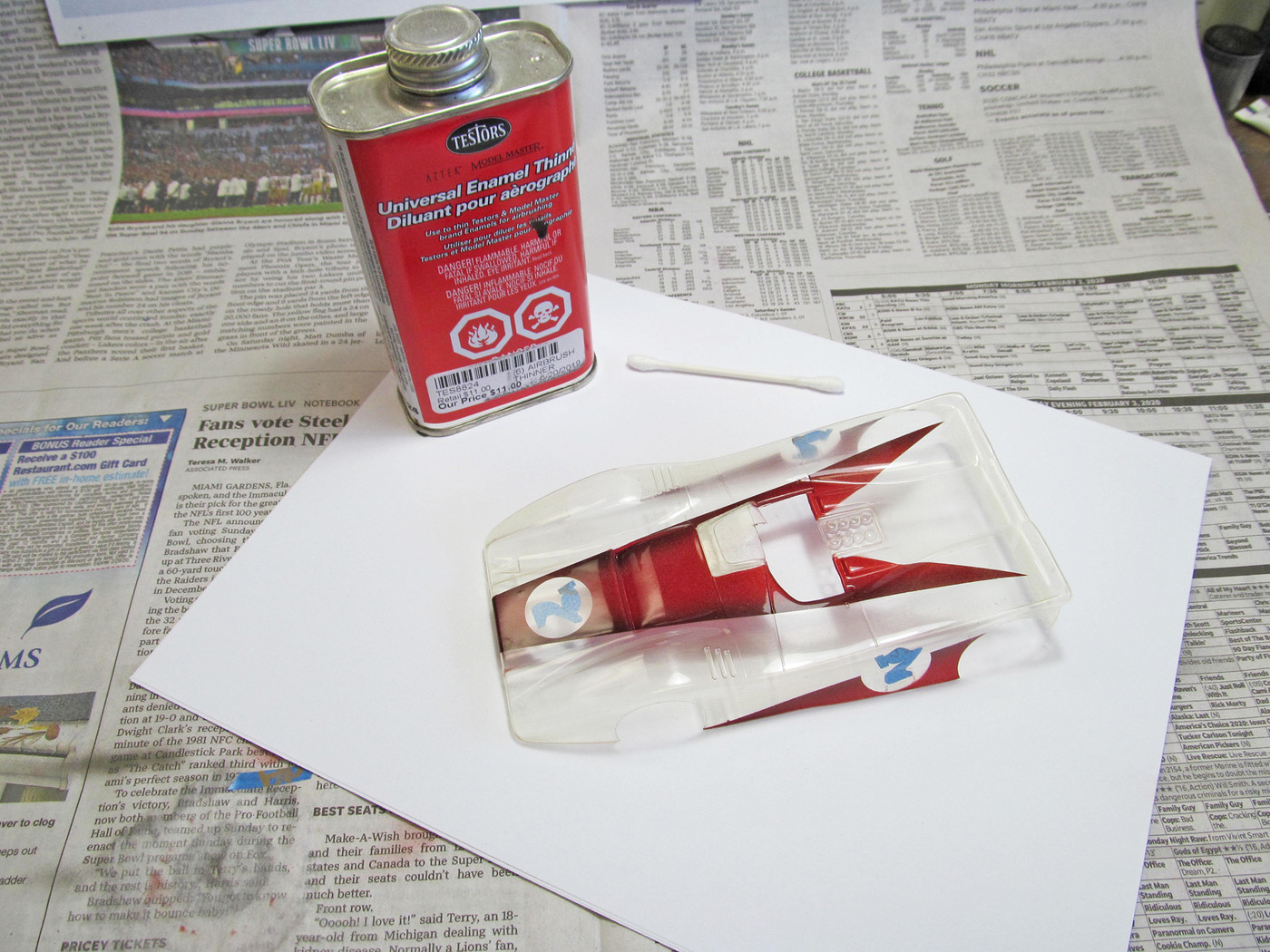 Ah, found one!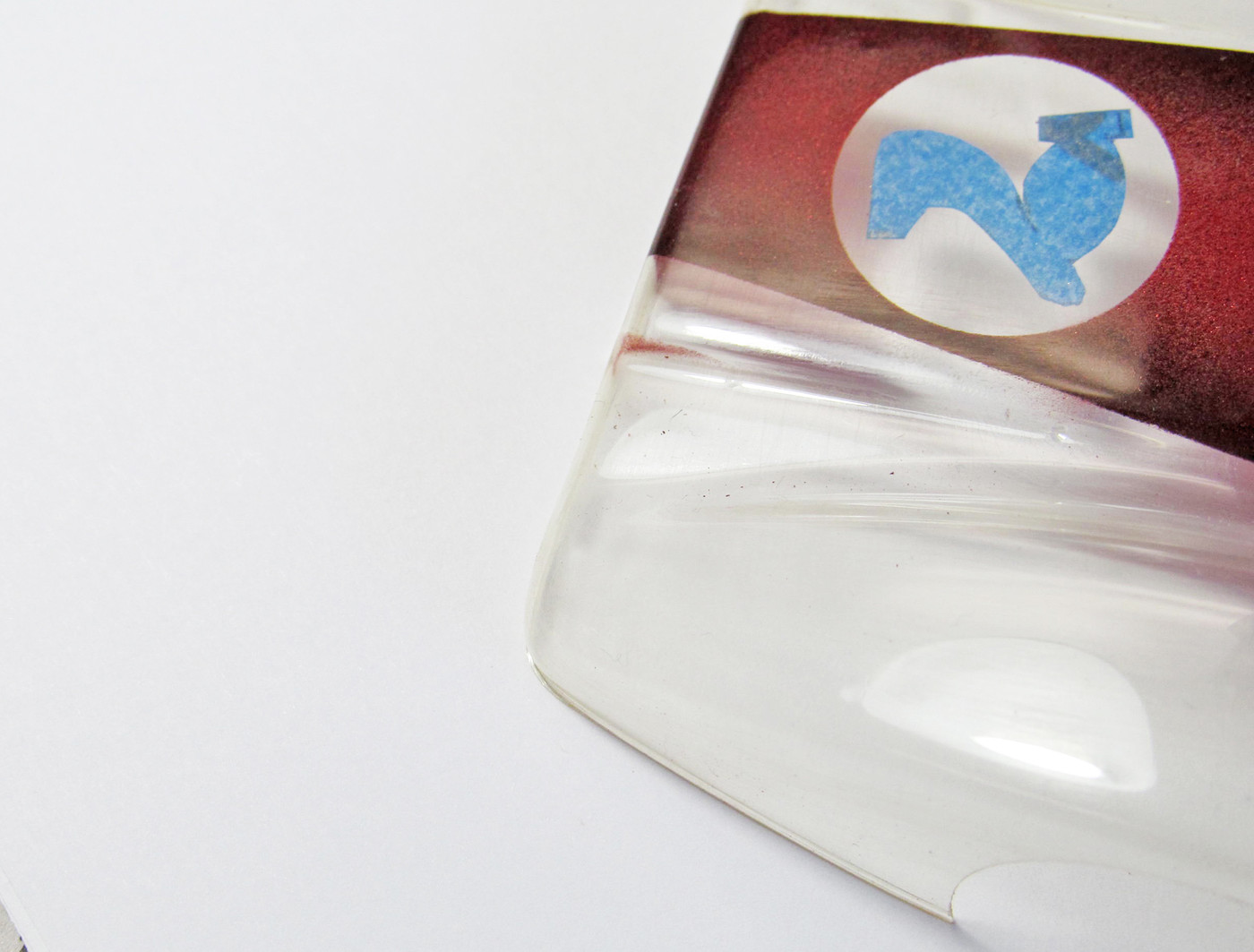 And another.....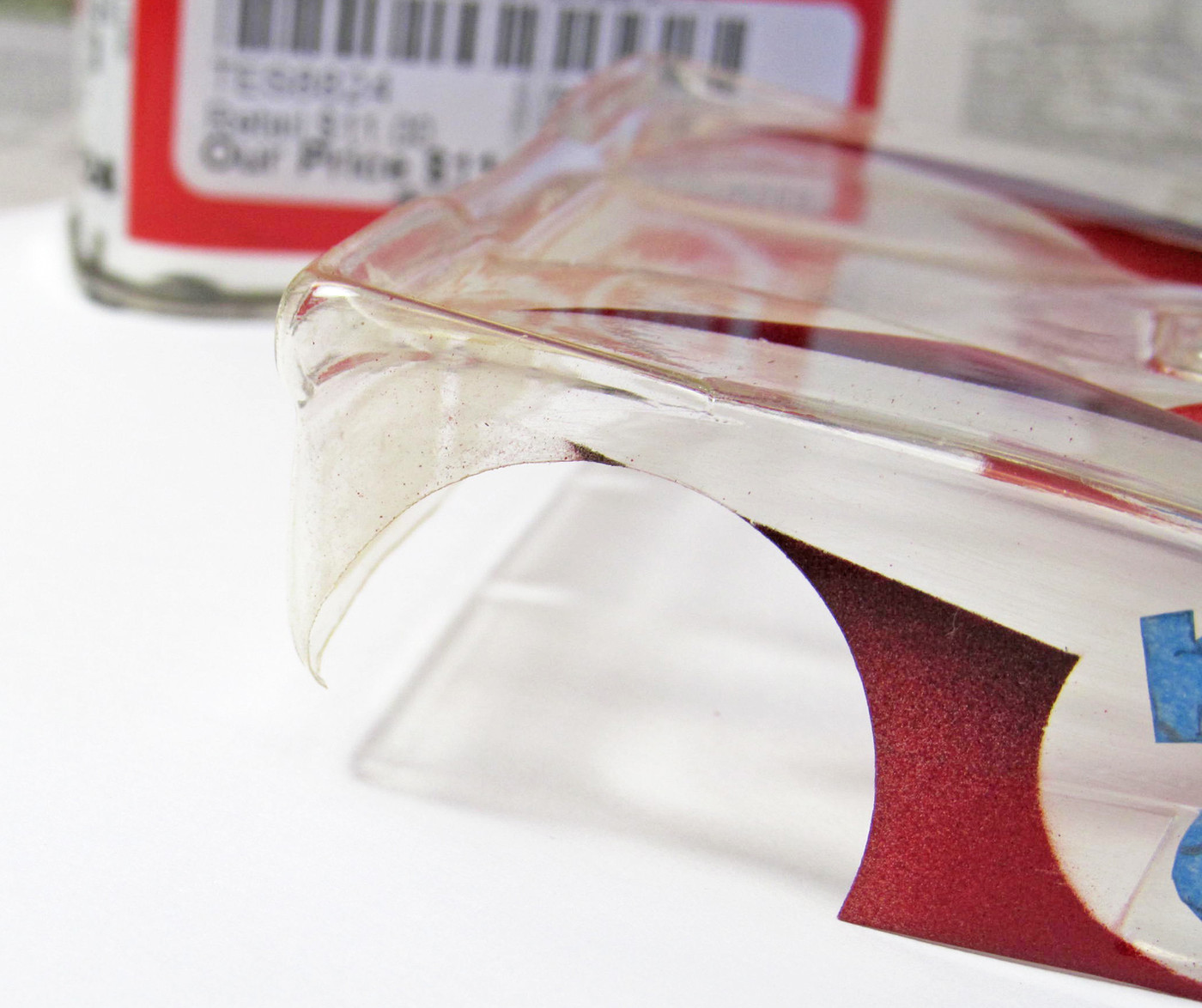 Already put the first coat of Faschange Red.  Sounds like red, but it's actually a white pearl that changes color as the light moves over it to a slight red tint.  Been dying to use it.
The effect with the candy red is kind of stunning.

Results soon.....


Pete L. and Peter Horvath like this
---
Posted 08 February 2020 - 06:53 PM
that IS a different body.... not a Mclaren and not a Lola.....
I'm holding a NOS Dynamic McLaren M12 in my hand and it sure looks like what Jairus is working on. 

  The M12 was McLaren's Mk8 customer car. It's quite different around the cockpit.
---
Posted 08 February 2020 - 06:59 PM
Finial pic for today.  Takes so darned long for this step to dry.  Lettering, gold-leaf and interior will continue a bit at a time.
I like the look of this Faskolor paint.  It changes slightly between red and a blue-green tone. 
Neat stuff.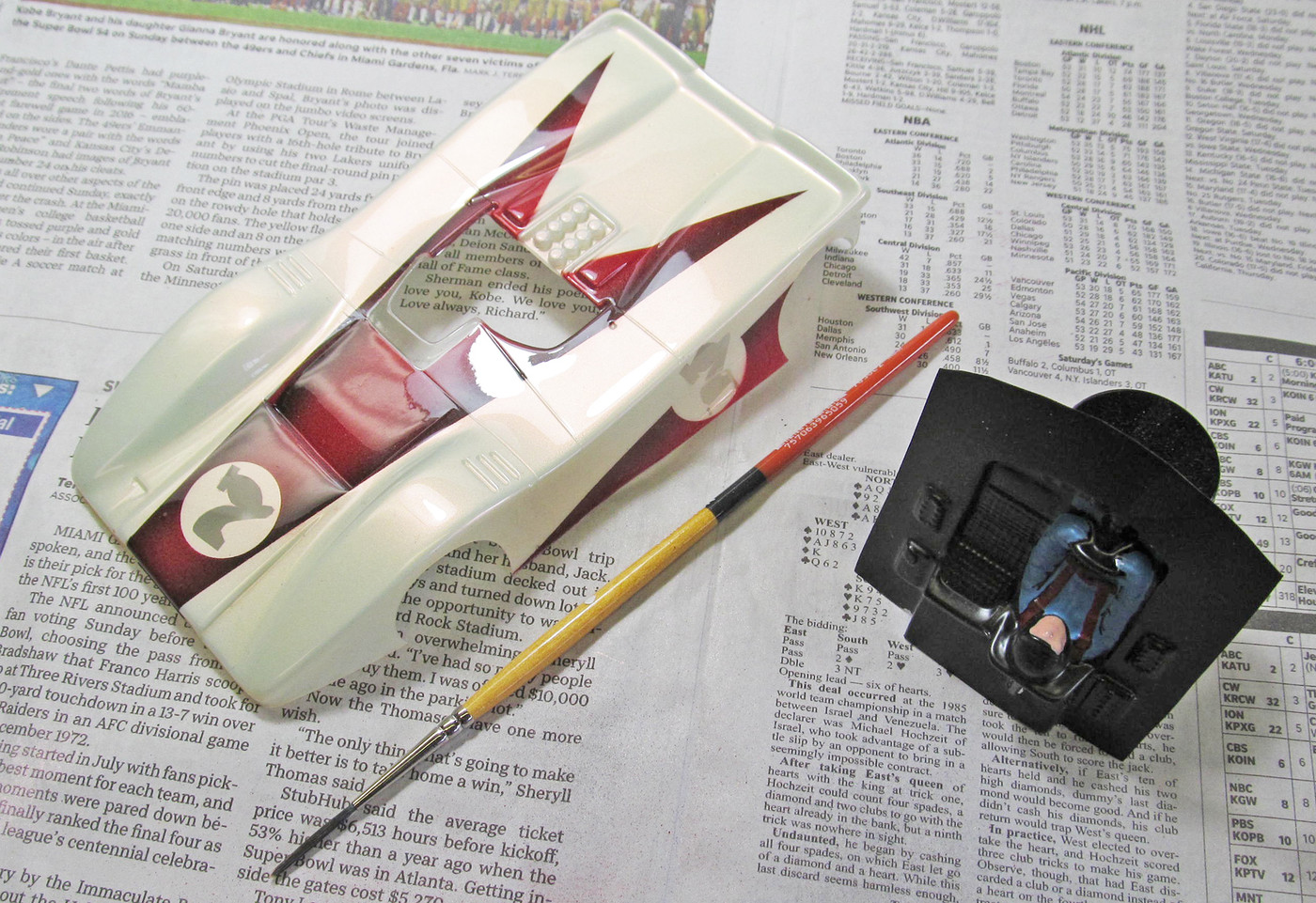 slotbaker, Pete L., Peter Horvath and 1 other like this
---
Posted 08 February 2020 - 08:35 PM
Dennis C. Mikelvich
---
Posted 09 February 2020 - 10:19 AM
Early Sunday morning here.  Lettering is dry so next step is the gold leaf and finishing up the interior.
Lettering took most of the afternoon and I was still putting touches on at 7 pm!
Customer wants to change the back deck title.... and he hasn't even seen this, tho he suggested it.
No problem since removing lettering is as simple as the paint thinner and a q-tip.  Just dip the tip into the thinner and slowly wipe it off.  Then clean with a bit of glass cleaner on a clean paper towel.
Since all lettering is on the outside, making these fixes does not effect the finish.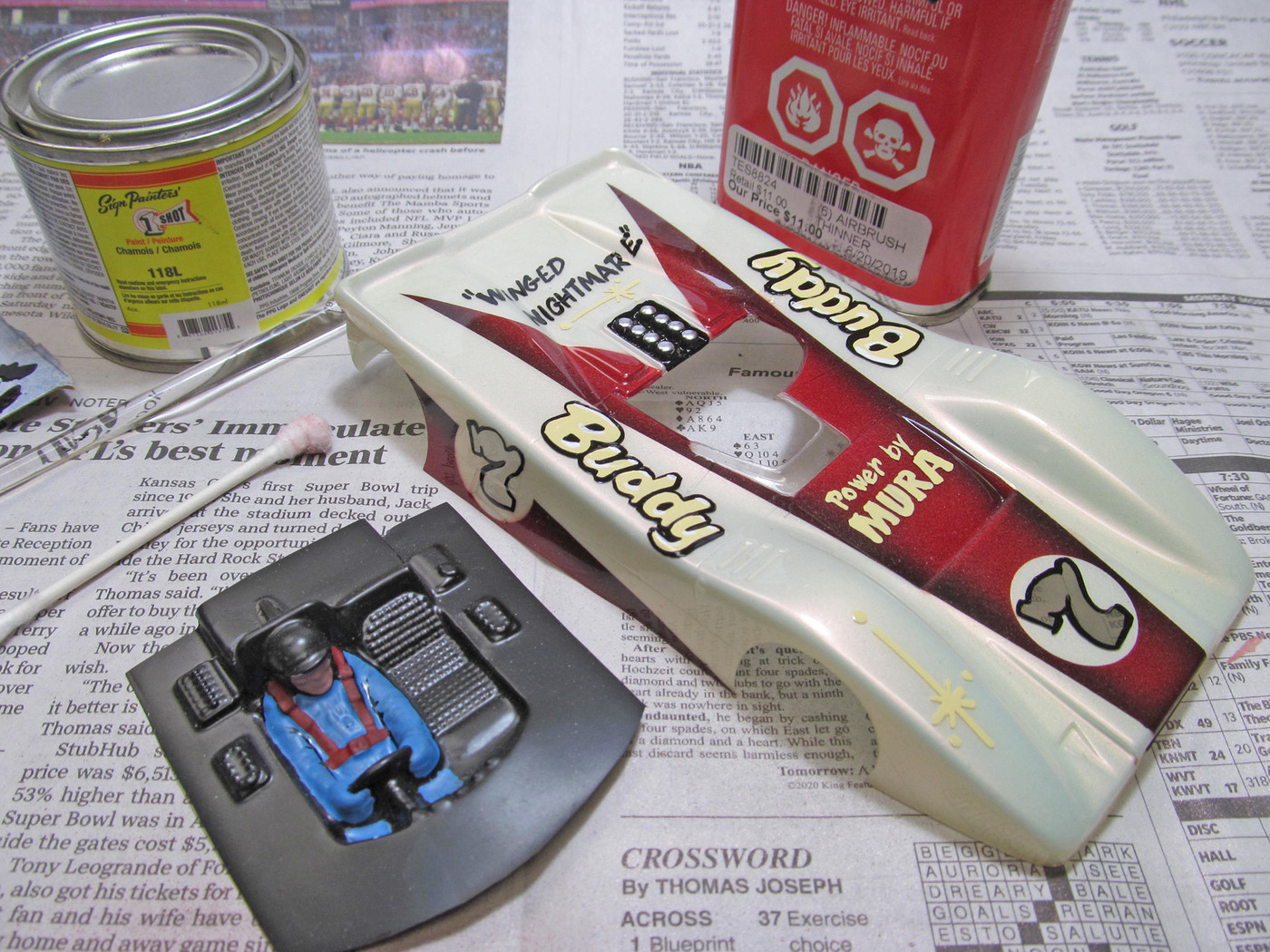 Being that it's Sunday I don't usually work.
Would rather give my time to worship and family.  To that end... my kids and grandkids are coming over for Fish Tacos for lunch!
Very excited about that.
But the evening is free so I'll probably do the gold leaf progress post then.

 
Pete L., Peter Horvath and Geary Carrier like this
---
Posted 09 February 2020 - 12:38 PM
Love your motivation JW I am still working on my cup of coffee.
Love the lettering. On the Buddy do you lay down the yellow then out line the black. I would have thought the yellow would have to completely dry?
Martin Windmill
---
Posted 09 February 2020 - 02:40 PM
The color is "Chamols" actually, but close enough.  I bought it to repair a window sign at an old Barber Shop downtown.
But that's beside the point. 
The base comes first and then the outline.  One Shot doesn't need to be totally dry.  2 or 3 hours is enough to let the surface tightenup so the brush will slide right over it. 
Of course, if you were to touch it with a finger, it will leave a print since it's still soft.  But no bleeds or runs can happen at that point.
One Shot takes 8 hours to totally set up and it's pretty durable.
But still can be removed with paint thinner if you need to make corrections.

I remember an article in Hot Rod Magazine about 1975 regarding paint.
The panel was a piece from a dragster that had a name hand painted on it.
The base color was Lacquer that had been clear coated.
But the painter was able to remove the name, painted in One Shot by hand with just a soft cloth and thinner without hurting the base paint.
Never forgot that lesson.
---
Posted 09 February 2020 - 06:42 PM
I appreciate the clarification on the color. I was going to call it cream or antique white.
Did you know this.?...
The chamois: a beautiful natural-colored goat. Its light yellow/brown coat provides a terrific complement to its pair of short, thick and dark horns. It has a flesh-like quality to its tone and is a unique mid-tone neutral.
Interesting, but as you say besides the point.
I do love enamels for many reasons, drying speed is not one. Always wanted to have the skill to do lettering. You make it look easy. 
Nicely done.

Martin Windmill
---
Posted 10 February 2020 - 05:53 PM
Goat huh?  Didn't know that Martin.

Meanwhile, back at the ranch...
Finished up the lettering on the body and applied the gold foil.
The adhesive is pressure sensitive. The bottle I originally bought in 1986 and since I use so little... will probably last till...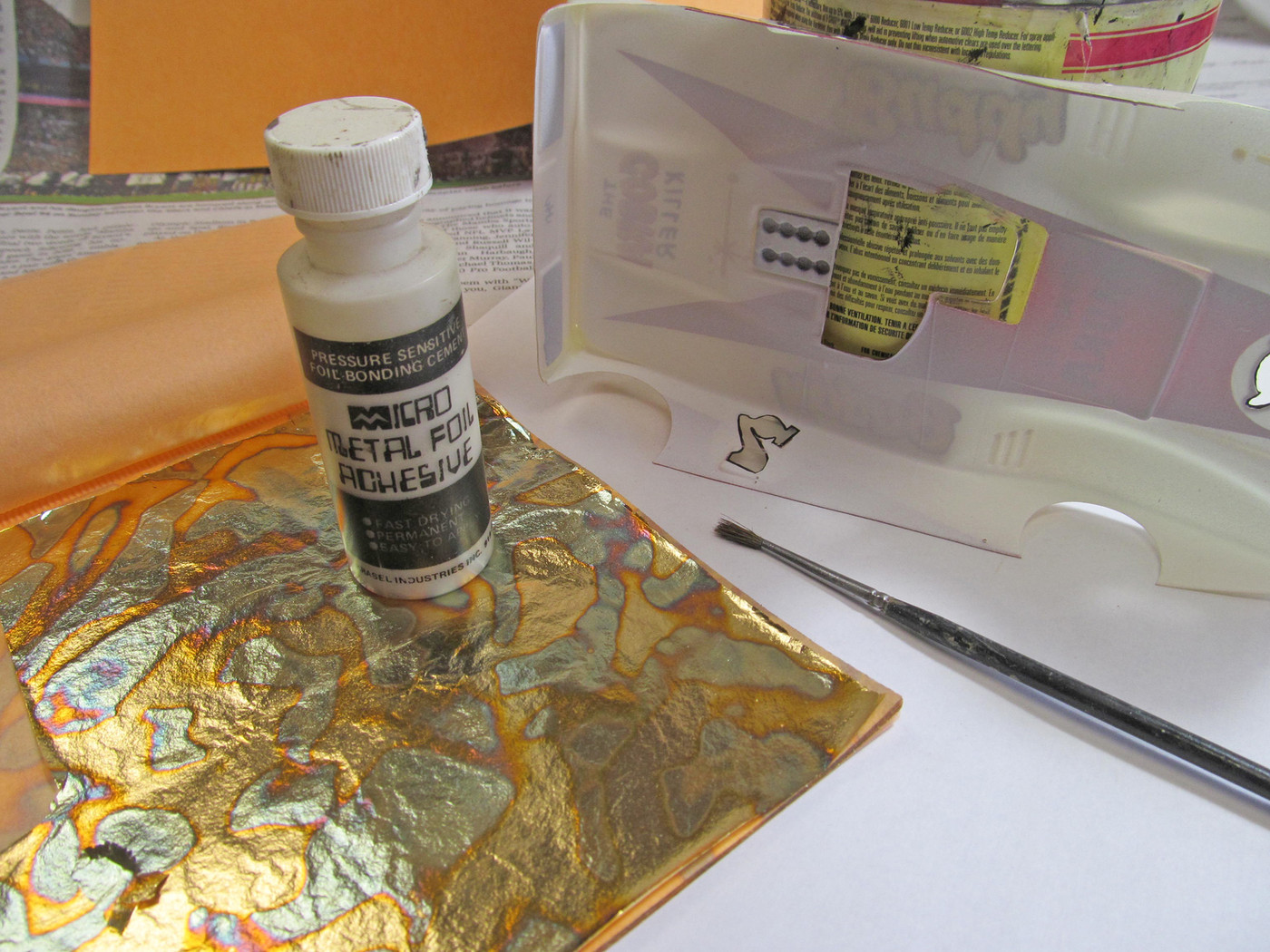 With a paint brush, apply the adhesive.  It goes on like very thin white glue and cleans up with water.  Takes about 20 to 30 minutes to fully dry.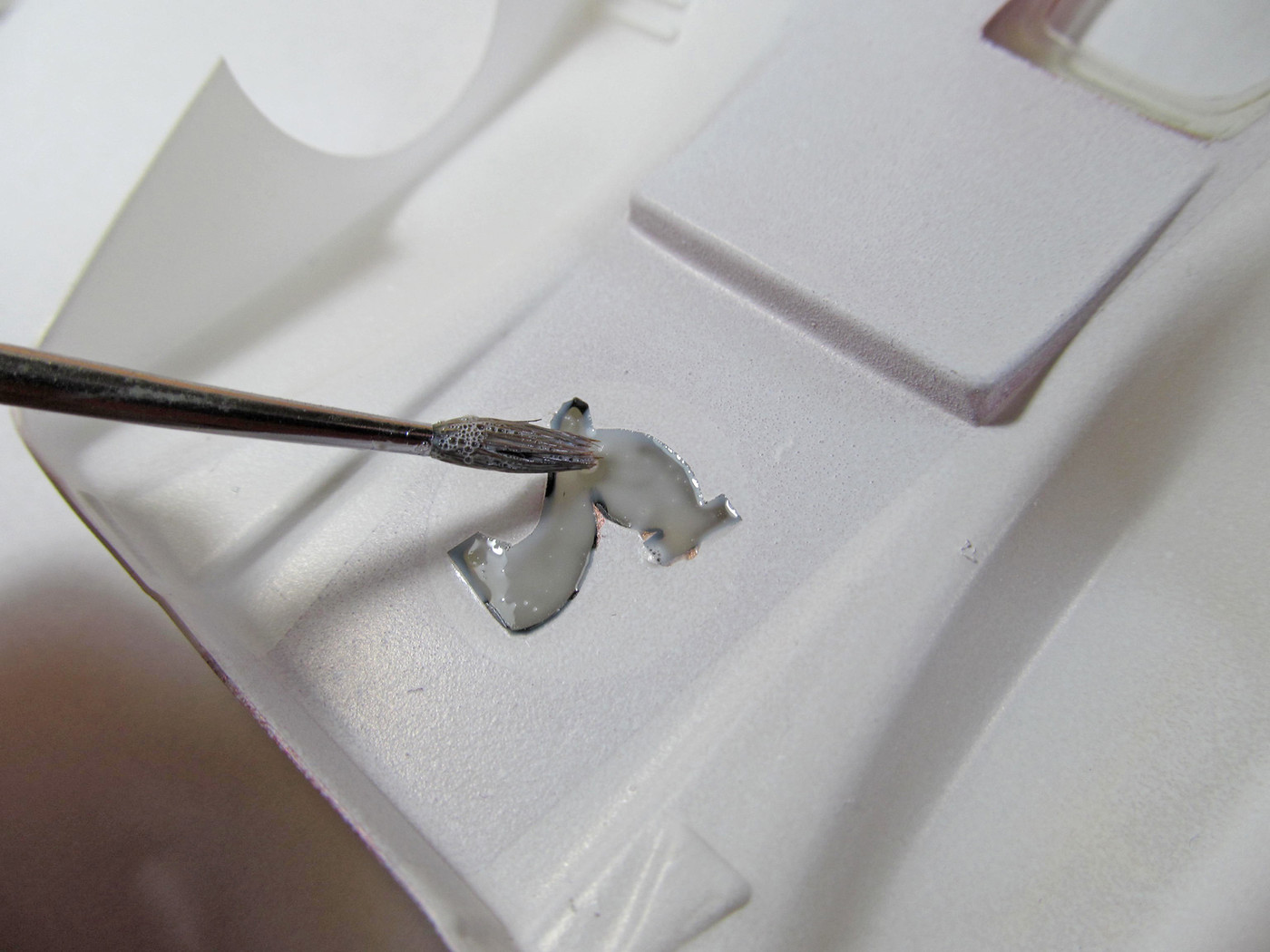 Variegated gold foil is opaque, but it's so darned thin that a single sigh or sneeze will blow the piece away so be careful.
After the adhesive is dry cut a small piece and lay it in place with your finger.
If the paint is semi translucent, then use a small paintbrush and lightly brush off the excess.  But I backed up the paint with plenty of coats of white so nothing is showing through.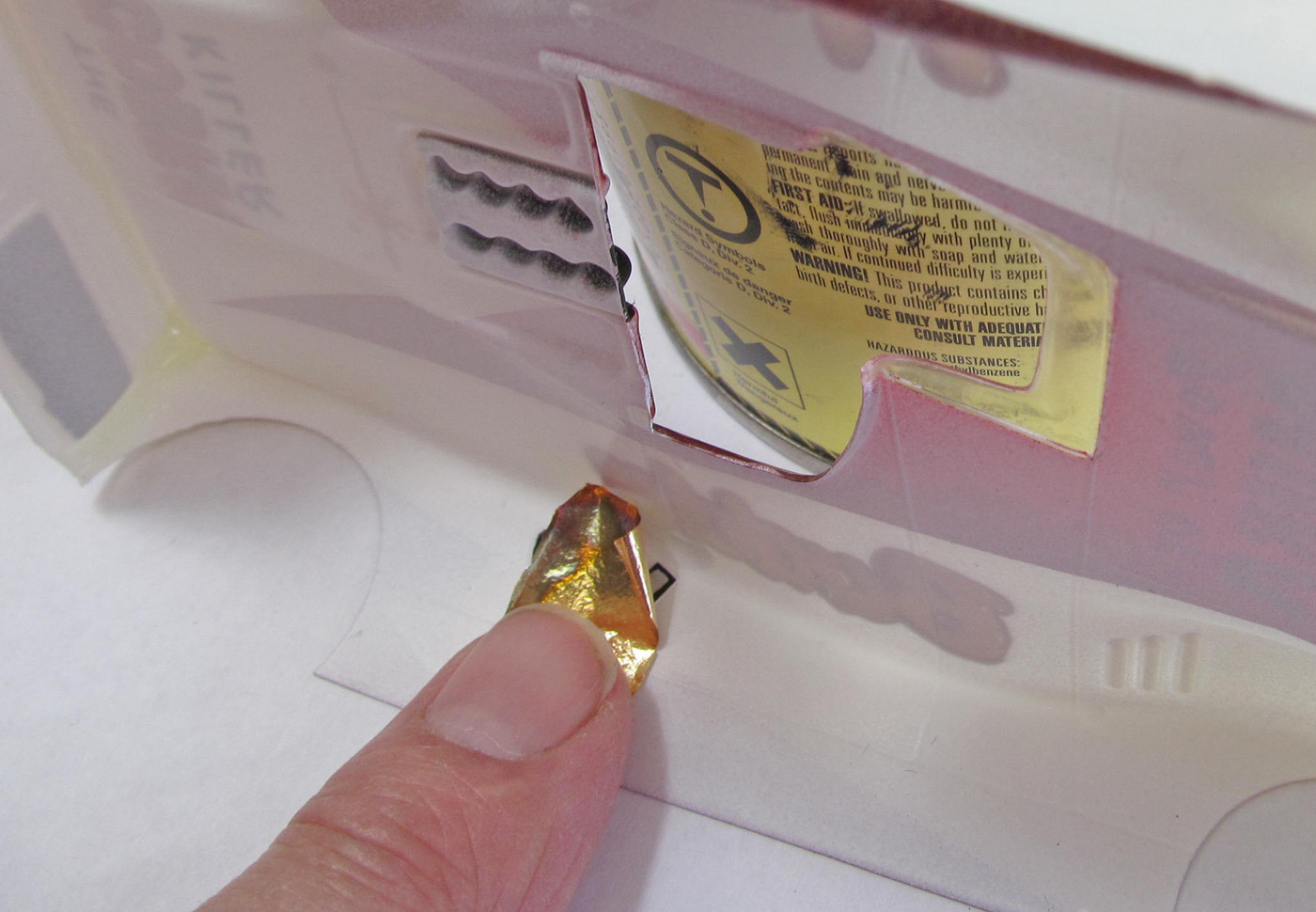 You might not need to, but I add a square of clear packaging tape to seal the foil.  Then bullet proof the rocker panel with strapping tape.
Repeat on the other side and up under the nose.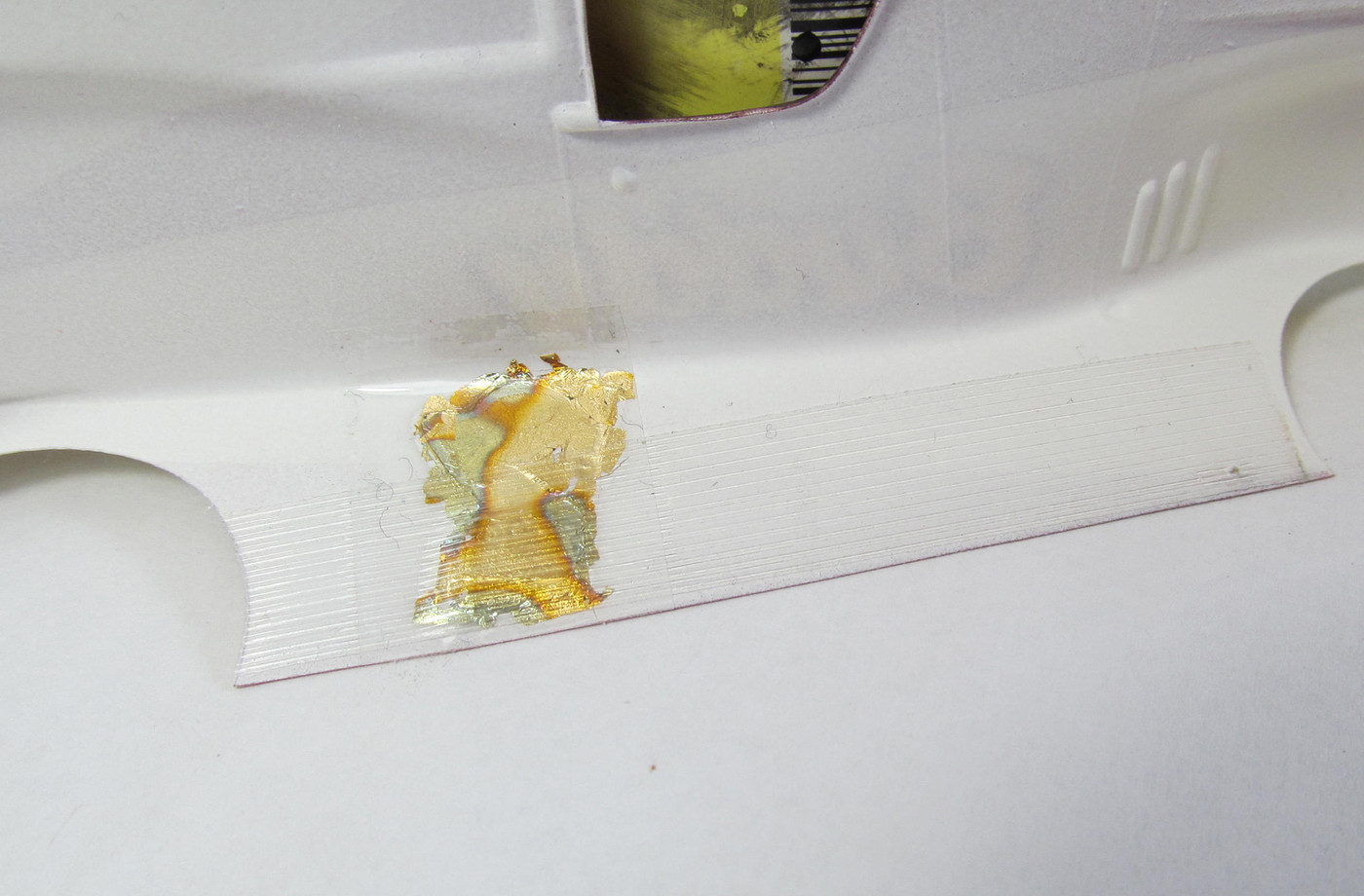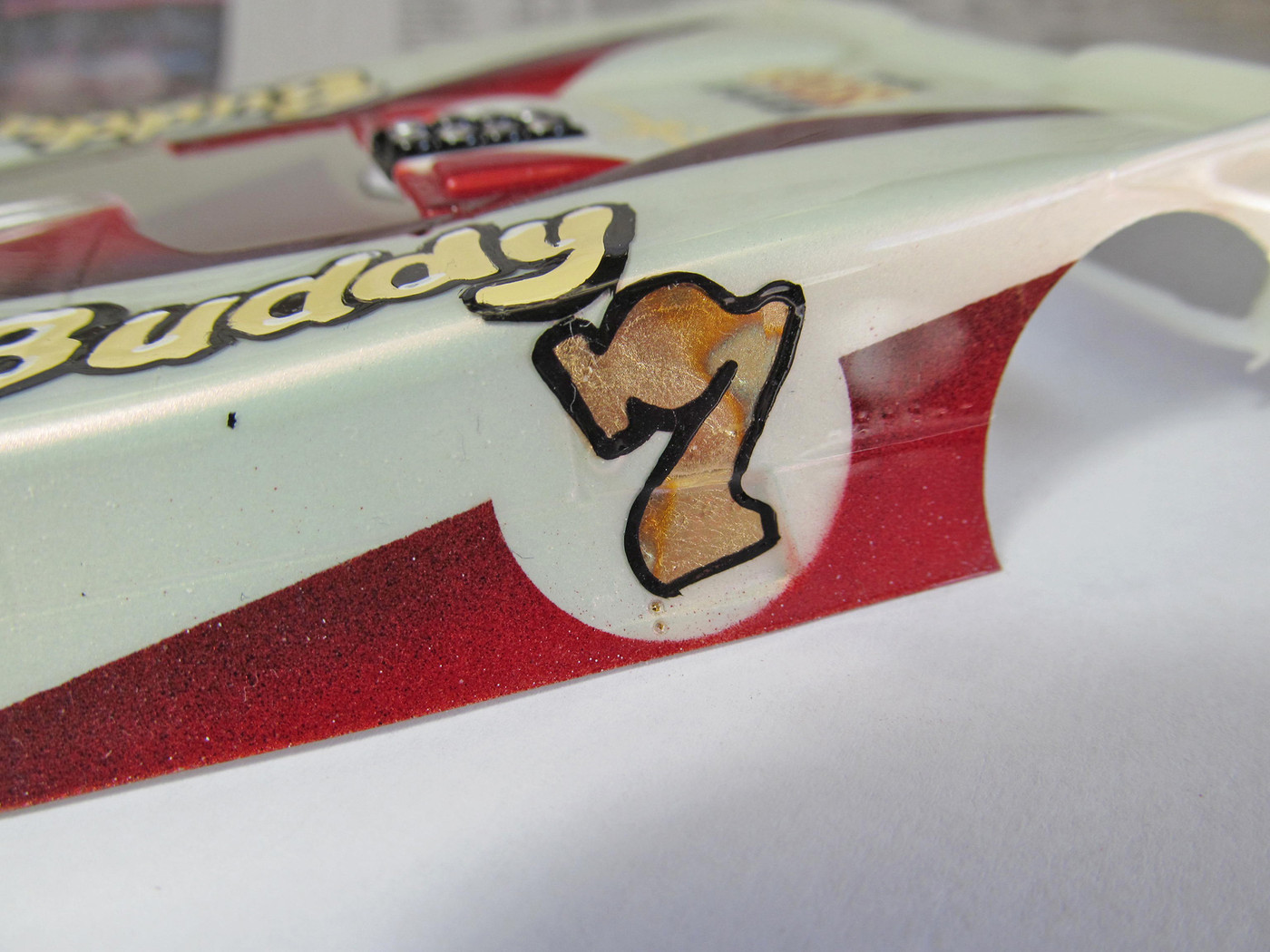 And that's it!  Easy huh? 
Yeah, I see the tiny bit of overspray in the side scoop... but too late now.
The overspray flecks of white from the backing will be carefully removed with a clean towel later.
But must get back to the interior.


Peter Horvath and Geary Carrier like this
---
Posted 11 February 2020 - 11:03 AM
It really looks amazing my father would love this I cant wait to see it finished 💥🤘

---
Posted 15 February 2020 - 09:15 PM
I know today is suppose to be Slot Car Saturday, but I really needed to finish up some artwork.  Soooo... took longer than it should have to get around to finishing this car.
First off, needed to get a rear spoiler cut for the body.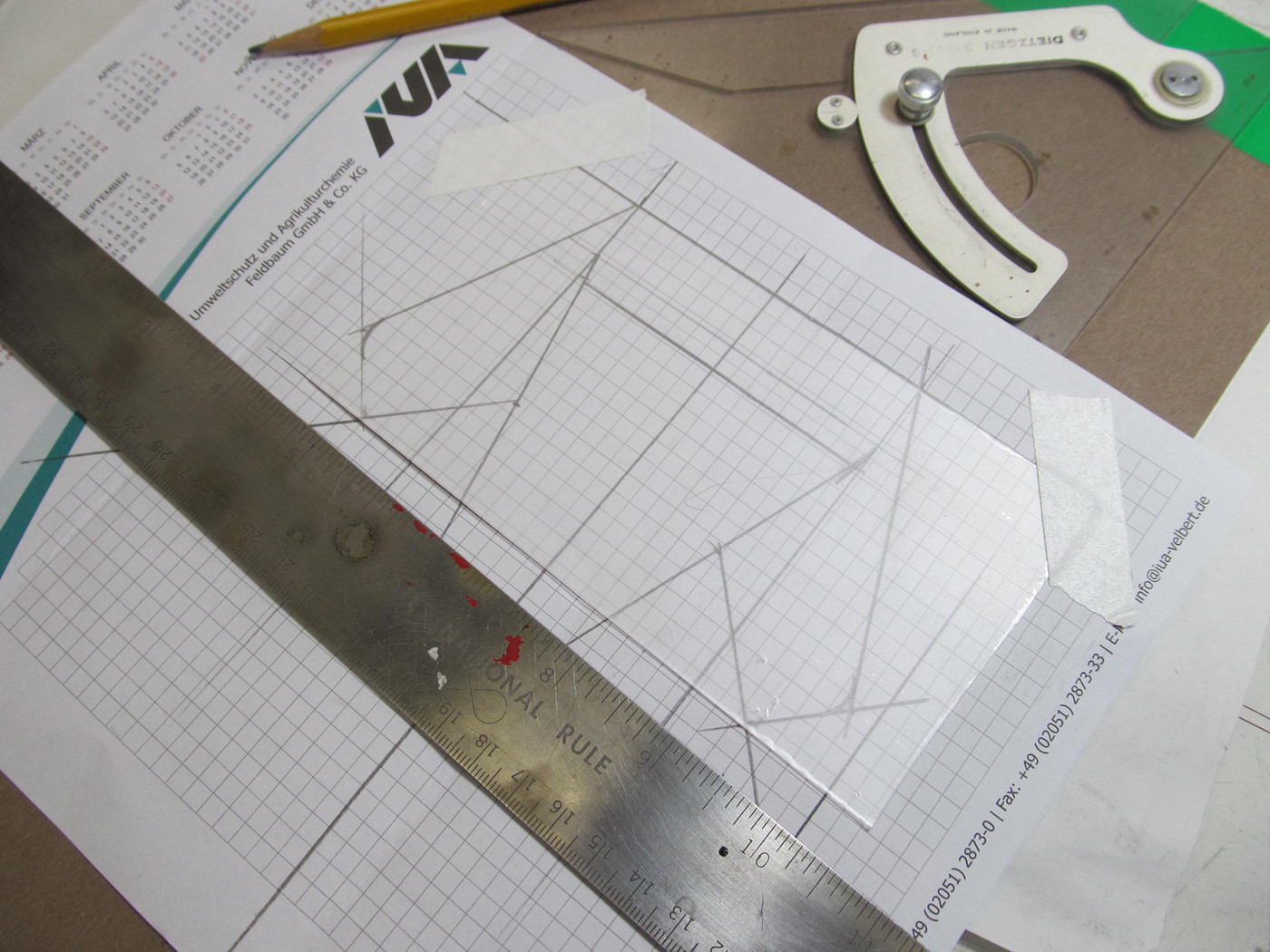 Final one piece wing with side fences about the same size as those of other 1970 cars is stapled to the body.  Front spoiler is as well cut from Lexan to match what the pros used.
Eventually, the market began producing pre-cut, but not till later.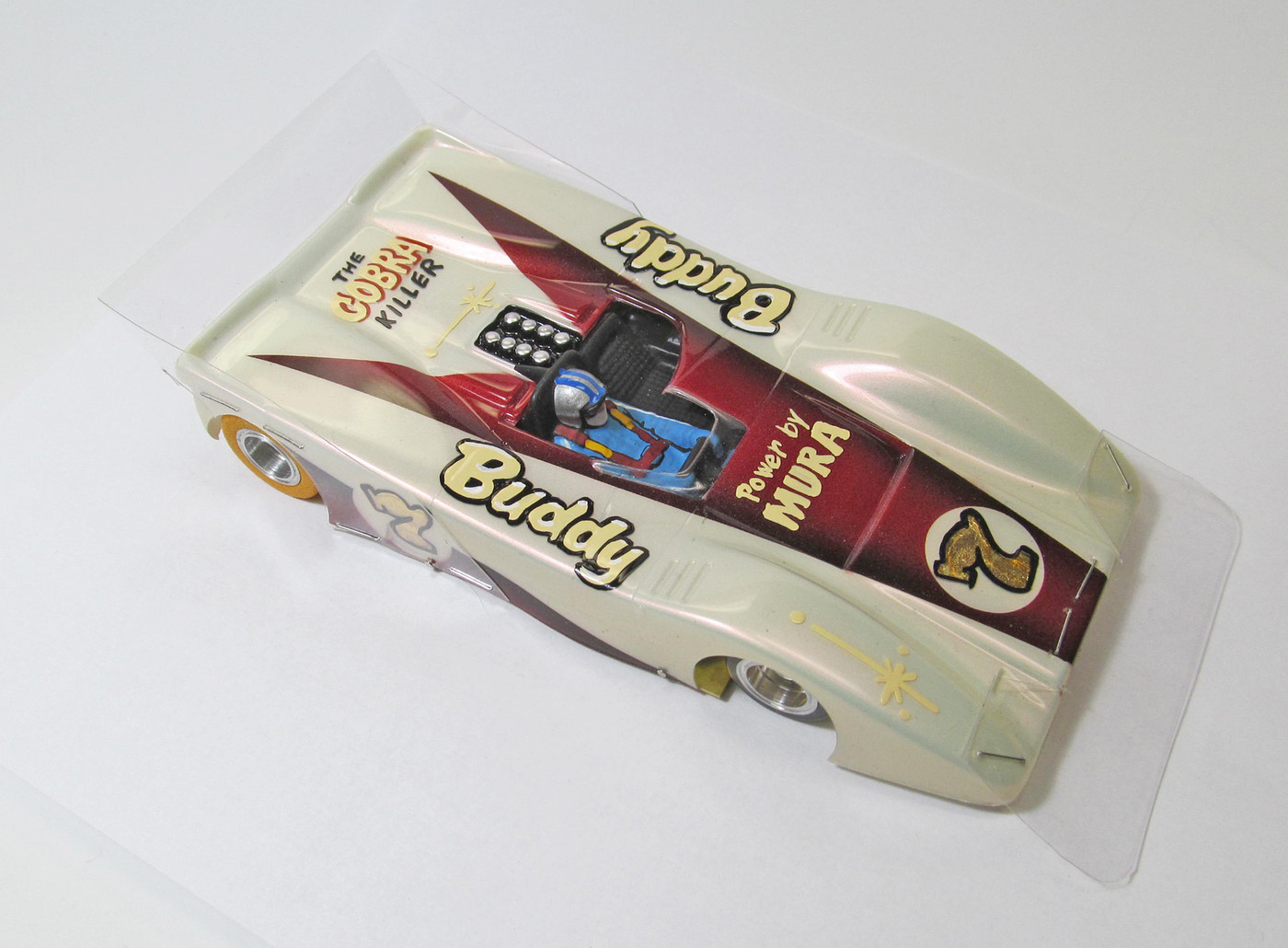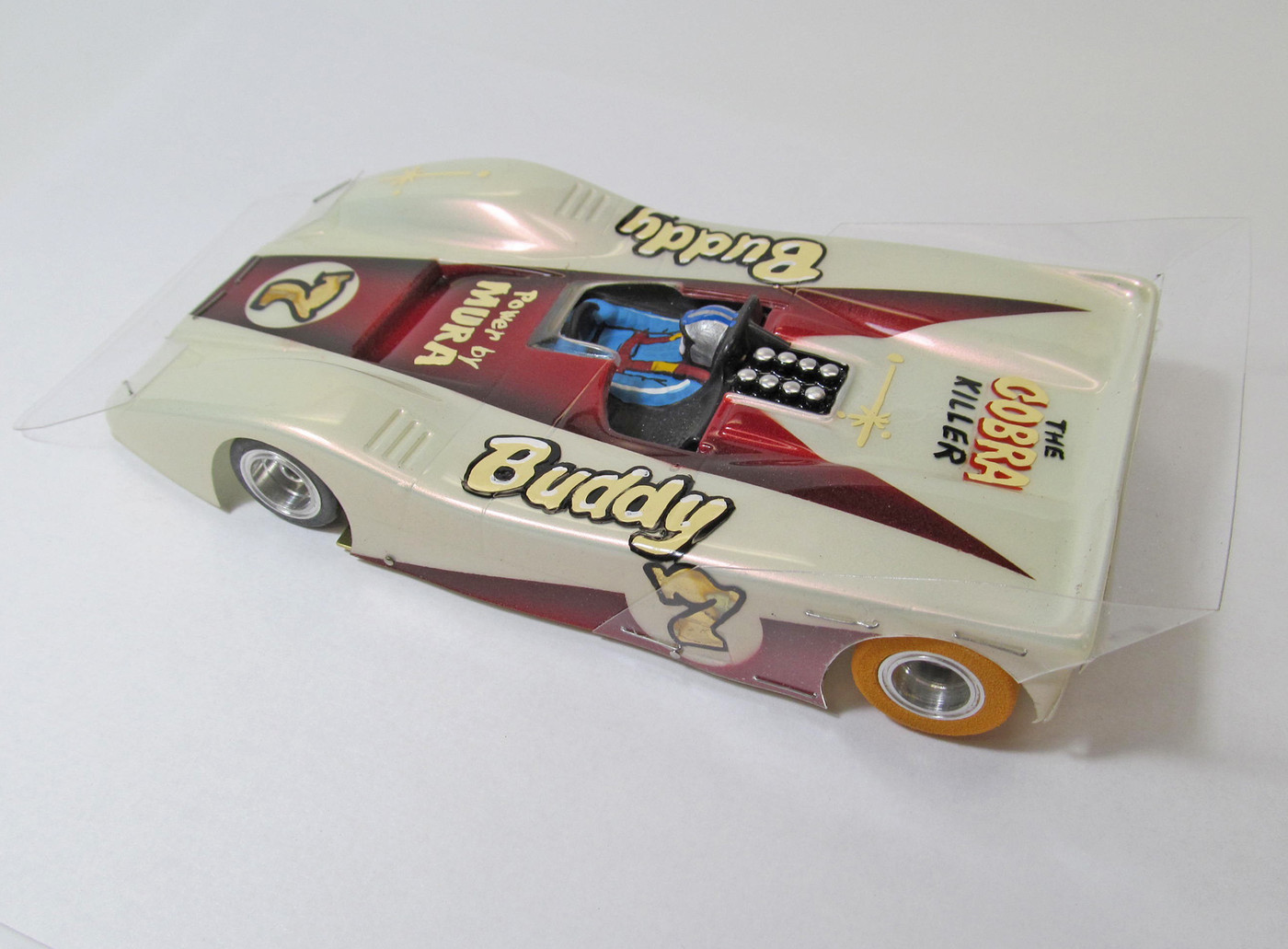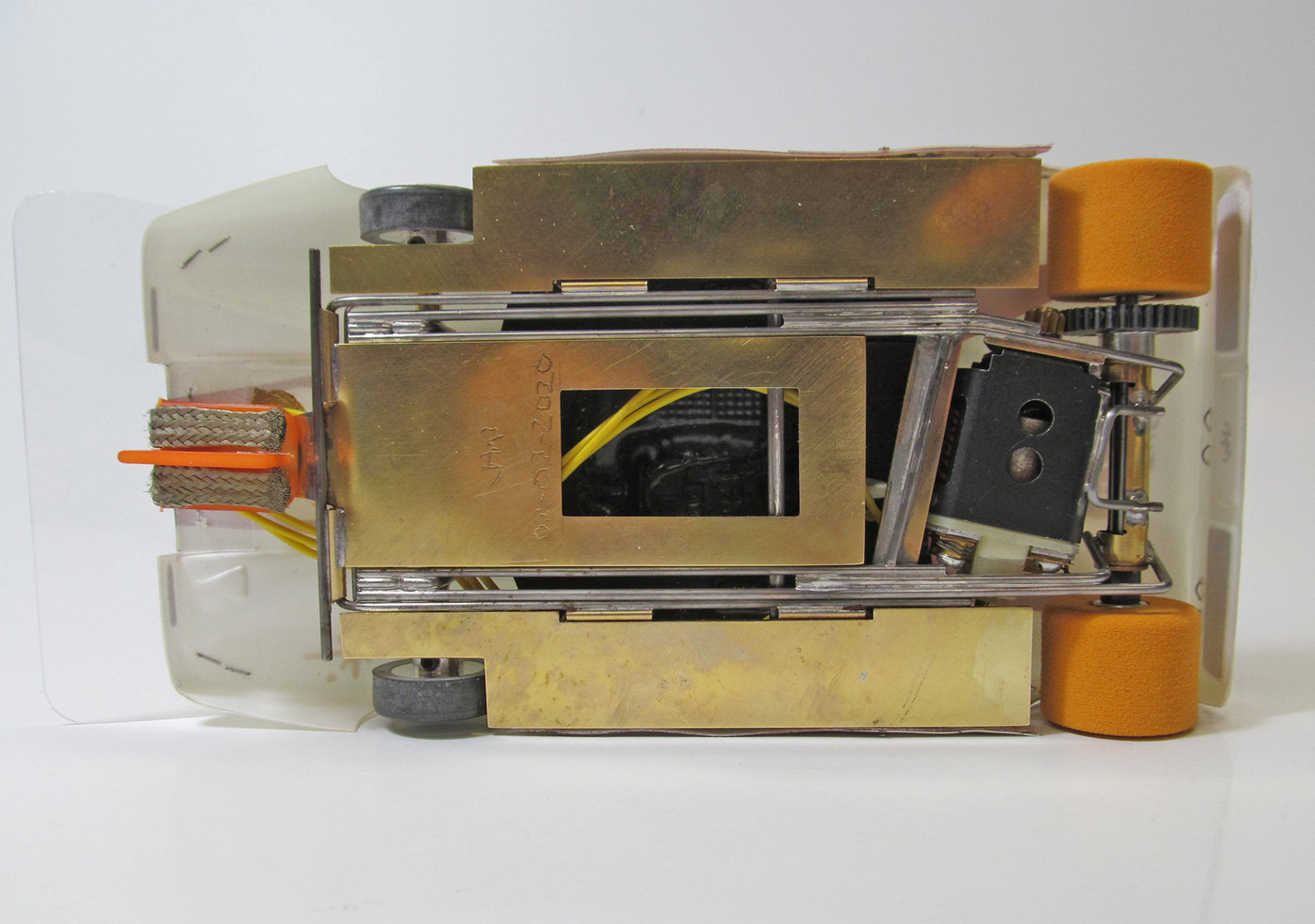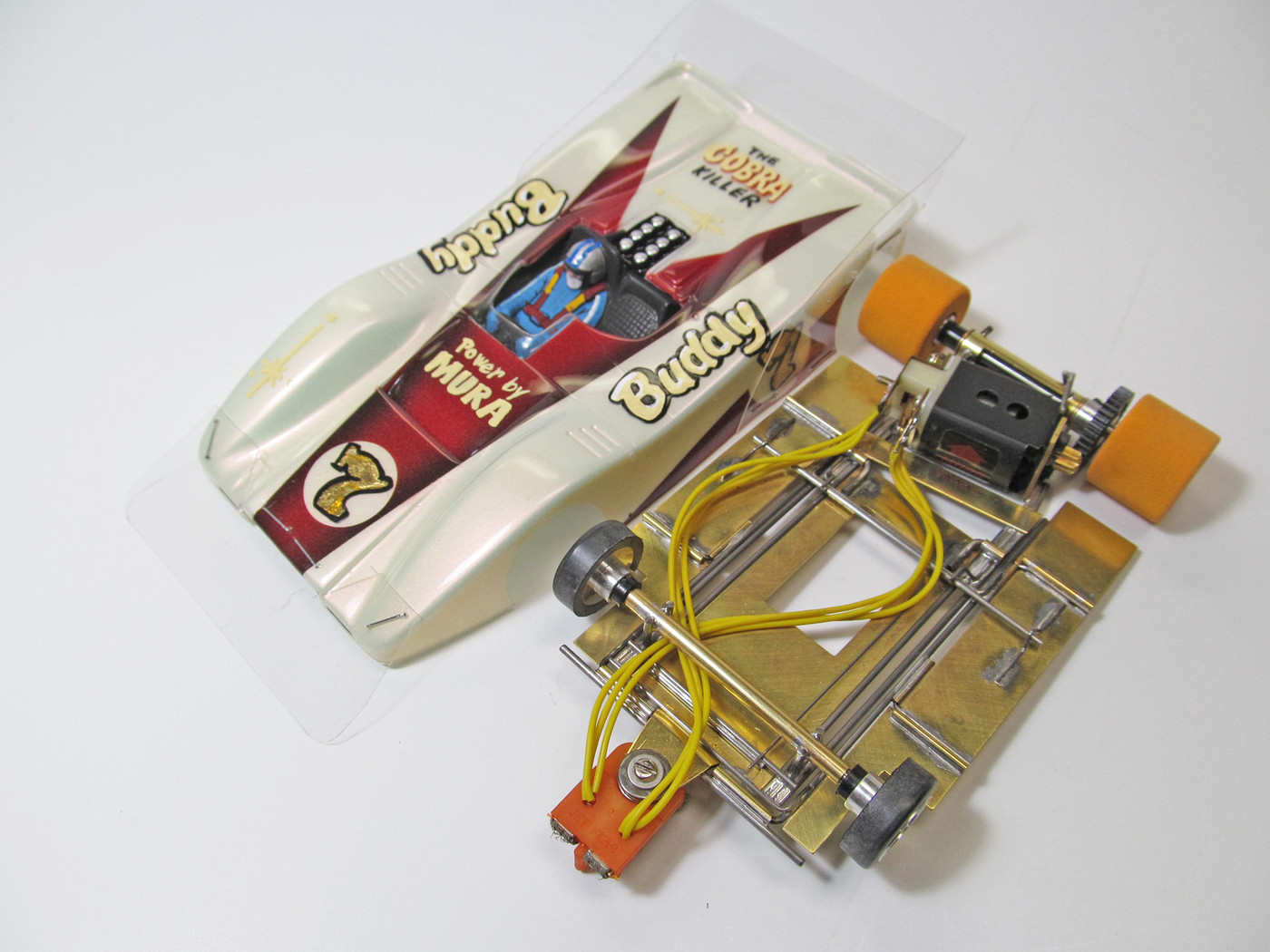 While the car does have a drop arm.... it's set up for a recessed braid.  The guide kit had 3 washers.  For flush braid, a simple quick fix would be to move one washer from below to above the guide tongue.
Before I race any car, I first put the bare chassis on the track and check clearances. Regardless, all four wheels touch and roll beautifully.  And gear mesh Paul is wonderful. ;-)
Life is good!


slotbaker, Pablo, Peter Horvath and 2 others like this
---
Posted 16 February 2020 - 02:04 AM
Looks like the 70s are back. Nicely done
I like the "The cobra killer" graphic way better. Adds a nice splash of color at the rear.
Martin Windmill
---
Posted 17 February 2020 - 11:37 AM
Very nice Jairus.  
tonyp and SMRaceCars like this
---
---