The title of this post came straight from this ad: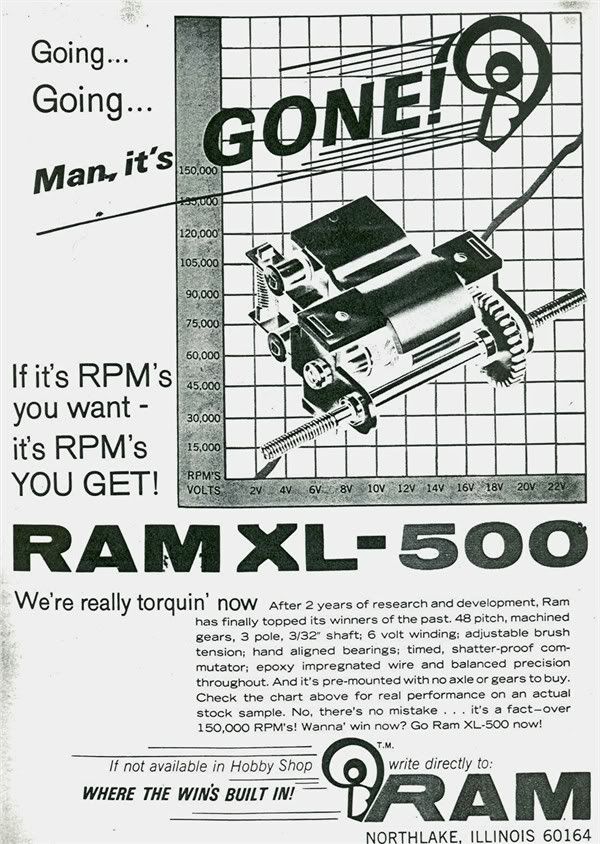 .
150,000 RPM, eh? Maybe on 150,000 volts


. But, I decided to Ram it home anyway. Here's what came new in the package from Bob's Hobbies (of eBay fame) for $7: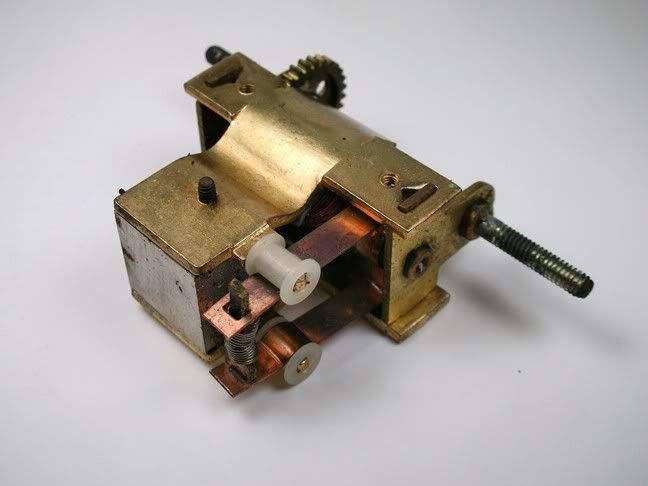 Looks pretty good from this angle. Let's turn it around: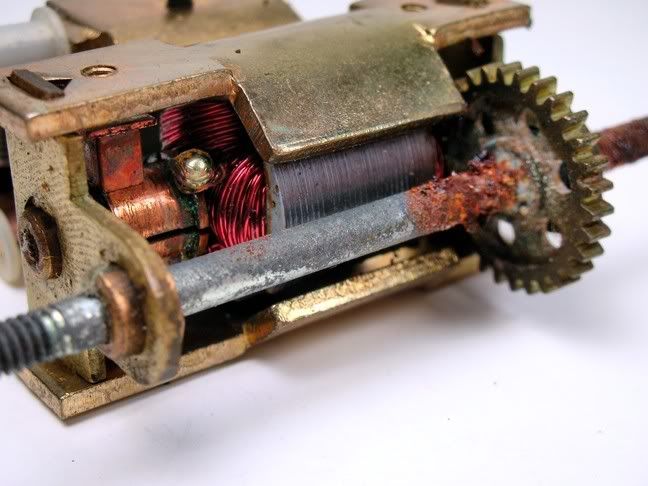 YIKES!
What a mess! No fault of Bob's. Looks like the boys at Ram soldered the spur gear on and didn't clean up the flux. I guess they didn't expect their 150,000 RPM motor to still be unsold 40 years later:
Here it is in pieces. I had to cut grooves on each side of the pinion for the gear puller to bite into: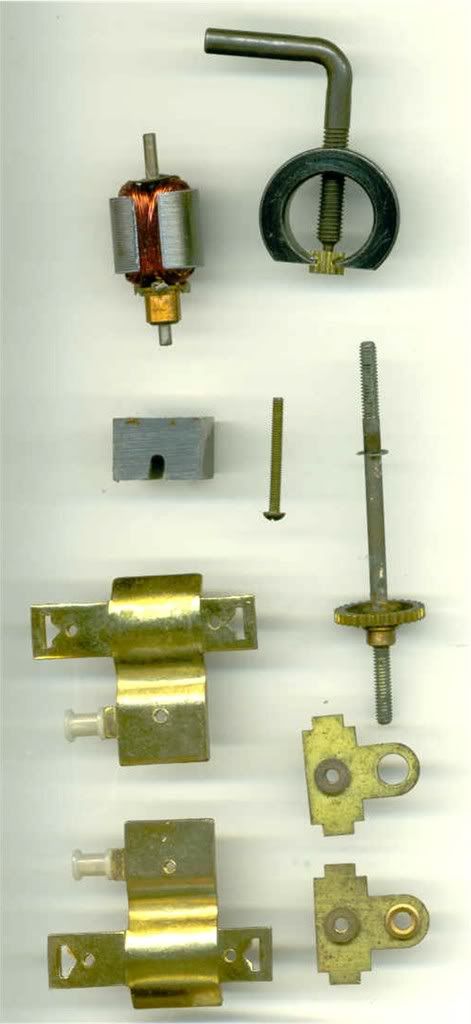 My plans called for all ball bearings, 64 pitch gears, and an epoxied and static-balanced armature: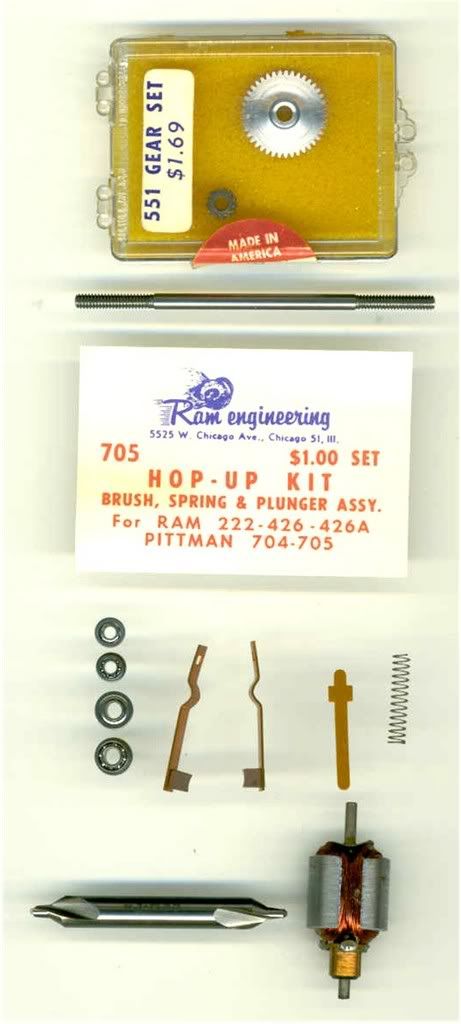 I changed my mind on the Ram optional gear set and decided to go with a Weldun spur and modern Sonic pinion. I ended up using a 42t spur and a 12t pinion. Since the pinion is for 2 mm armatures I opened it up to 3/32" with a taper pin reamer. A lathe would be best but I don't have one: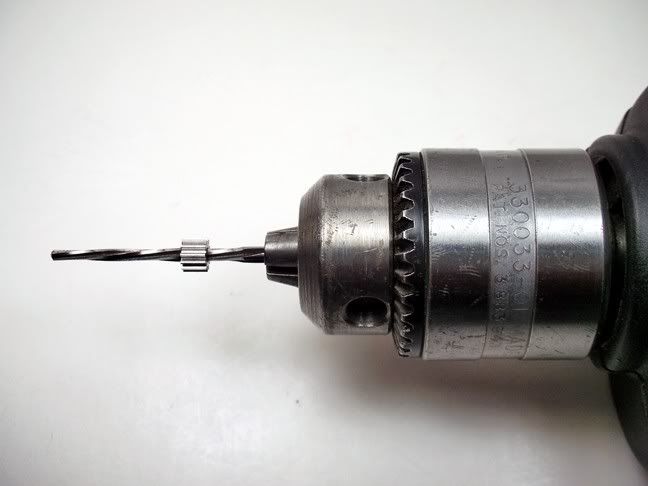 The set screw boss on the Weldun spur was coming really close to the armature windings so I cut it down a bit with my hand drill and a Dremel tool. Again, a lathe would be nice:
A file and some sandpaper finished it off: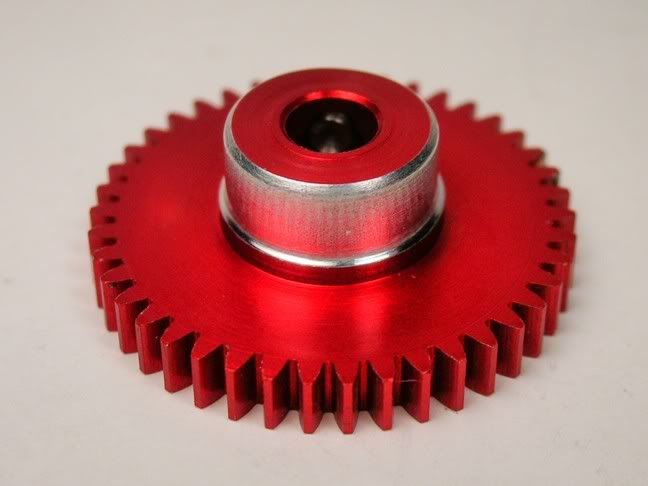 Next it will be time to static balance this puppy.