Sorry to hijack your thread, DC...
This isn't hijacking, John... this is FUN!

Thanks to everyone for all the great info and interesting comments

.
Here's another period magazine article on the Harvey. Check out the racing action on the cover.

OH MY GAWD! That's the time I remember back at Riverside International Raceway. There's Ken Miles (98) and Dave McDonald (198 I think) in Cobras about to disappear from the Corvettes. High-horsepower cars with no aerodynamic down force sliding around on 6" of tire contact patch.
I LOVE IT!
... but I digress.

: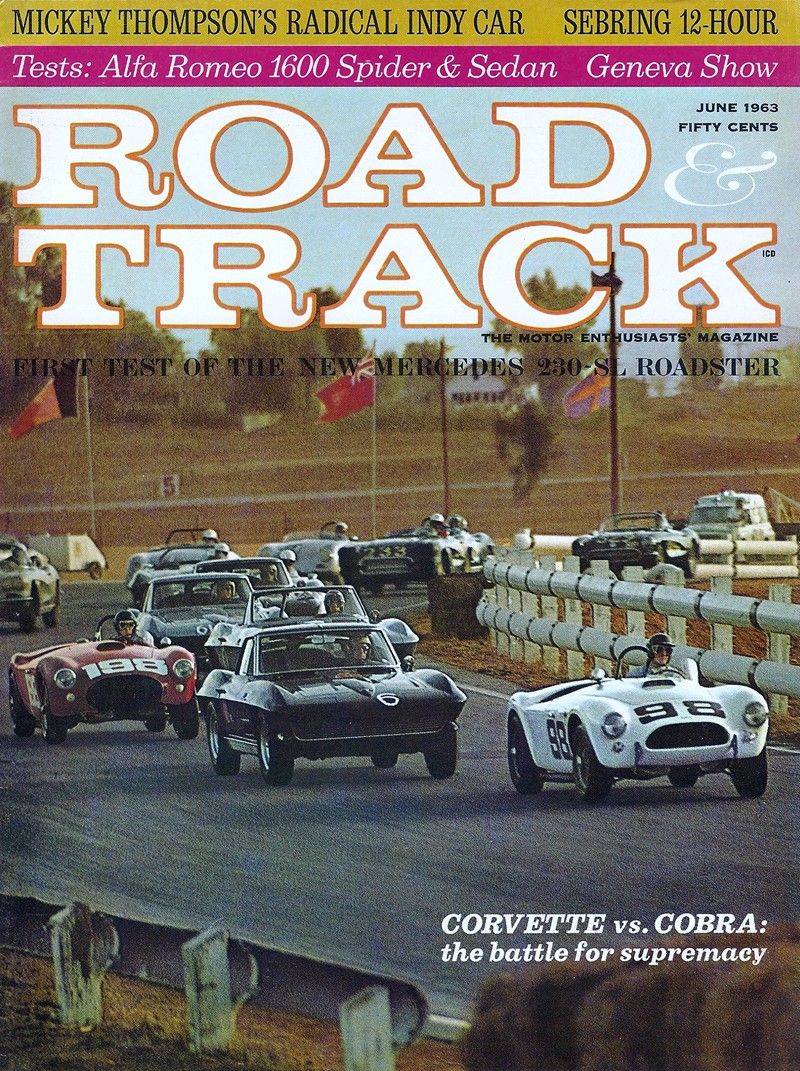 Hmmmmmmmm... I wonder if that's McDonald in the #6 Vette and Bill Krause in the #198 Cobra

... but I digress again

!