What makes a Thingy... well... a Thingie?
Started by
Gator Bob
,
Feb 17 2013 02:45 AM
Posted 05 July 2013 - 08:29 PM
In general, either Edo or Doc has the final say
They're not the boss of ME!  
Maximo, Jaak and Gator Bob like this
Gary Stelter
---
Posted 06 July 2013 - 07:25 AM
THINGIE TIRES ......you got to love 'em!
Don Weaver
Don Weaver
The supply of government exceeds demand.
L.H. Lapham
 
If the brain-eating amoeba invades Washington
it will starve to death...
---
Posted 17 July 2013 - 06:53 PM
Any one know we're to get that 2226 challenger ?
I would love to take a crack at it.
Paul

Humble student of the master slotters
---
Posted 22 January 2014 - 11:04 AM
Hi Guys!
Great discussion! Language always fails in the end, like trying to describe a perfume over the radio. There isn't any final definition for a word. The word 'thingie' was an uncertain object you can't describe like 'wachamacallit', 'thingamabob' or UFO.  Thingies, to me, were the wild customs of the '60s era (like the Stinger, Gamma Ray and other CLASSIC cars) but that impression was very general. I am pleased to learn about the early slot racing departures from scale as shown on this thread. Some of my own cars (springie thingies and then springie thingies with side pans) actually fit into that category. I remember winning a race or two with them but didn't consider myself as part of any genre. I just liked the look of the wild (Stinger) body and tried to build the most drivable car I could. I'm sure I was a trend follower and had lots of fun along the way.
Superbird
Pete Shreeves
---
Posted 15 February 2014 - 04:40 AM
If you think about it the NASCAR and gtp bodies we run are thingies right? I mean they look absolutely nothing like a actual car so technically they are right?

Gator Bob and Samiam like this
Loose Is fast but the ragged edge is faster

Youth and skill will always beat age and treachery!
---
Posted 15 February 2014 - 08:49 AM
Yes and no because there is a variety and you can choose. There are NASCARs and GTPs that are scale if not detailed and those that are distorted in a funny way for racing. The term "Funny Car" was coined when bodies were modified for aerodynamics and racing. The most extreme distortions of slot car bodies were the 'wedge' bodies that tried to combine Flexis with wing car aerodynamics. My response was the Stealth Fighter and Shelby Cobra versions I made. Photos attached.
NASCARs themselves are thingies since the bodies are distorted for racing. It got so bad, IMHO, that all the cars looked like gumdrops until they did the COT and later versions to start to restore stock-looking cars. It helps even if the cars don't have the smallest part in common with showroom offerings. Call me a boomer but when I was involved in NASCAR briefly in the '70's most of the sheet metal and drivetrain had to come from the factory. ("Stock Car" indeed!)
Good question. Thanks.
Superbird
Pete Shreeves
---
Posted 03 March 2014 - 09:46 PM
 

That's the point.

Could the 'Cuc' (that is accepted as a thingy) be a Nethercutt Mirage?

1963 Nethercutt Mirage.jpg

 

 
It's funny how 'nobody' wanted to touch the that the 'Cuc' / Mirage copy.
Anyway ....
Here is 'MY' well used 1991 Gr-10 Mercedes Benz with guns a-blazing and the motor hang below was "The Bomb". 
It's NOT a Thingy .. it was Gr-10 legal.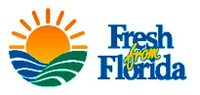 Bob Israelite
---
Posted 03 March 2014 - 10:33 PM
I think there has to be some "Fantasy" not just aero' to be a Thingy. Wing car bodies are aero' but I wouldn't call them Thingies. I call them chassis covers.
Sam Levitch
 
"If you have integrity, nothing else matters, and if you do not have integrity, nothing else matters."
     Robert Mueller, special counsel (2013)
---
Posted 04 March 2014 - 10:05 AM
But these are really the natural evolution of the Choti type bodies, just with less character.
Don
---
Posted 04 March 2014 - 12:25 PM
But these are really the natural evolution of the Choti type bodies, just with less character.

 

Don
What Don said....
Absolutely, of course they are.
Now I put the character and fantasy on with decoration.
It is on the Purple People Eater AND the Iraq Attack. 
The Mercedes was my "fantasy" of flying sorties over the "Highway to Hell" in an A-10 Warhog but since I wasn't I had my own "Turkey Shoot" on the competition on the track.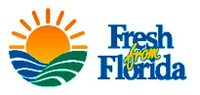 Bob Israelite
---
Posted 04 March 2014 - 03:32 PM
"I'm just here for the entertainment." George Carlin
---
Posted 24 November 2014 - 08:20 PM
What we have identified is that anything that wasn't a PURE SCALE race car model was called a THINGIE. Once the competitive racers broke away from scale restrictions there was no going back, at least in 1/24th scale.
Looking back at the COX or Russkit Chaparrals and the very light, narrow formula one cars you realize that scale cars were not so easy to drive. As motor power was accelerating competitors went to heavier chassis that were a lot easier to drive. Light cars like the one in my photos were a real challenge to race around a track. The tracks, for their parts had less power, rubber paint surfaces and bumps and squiggles like real tracks. Those were the days! (Ha! Actually a little before my time.)
Superbird
Pete Shreeves
---
Posted 24 November 2014 - 08:57 PM
Pete, can you show us a photo of that Indy car's  chassis? Thanks.
Bill Fernald
 
Some people burn rubber. I burn oil. 
---
Posted 13 January 2015 - 12:45 AM
Sure! Here is a shot of the chassis. I think it is a kit of some sort and the motor is obviously an early Mura.
I had a chance to clean up the motor and get her howling. I thought it would be a mild, early 16D but it turned out to be a rewound, balanced and epoxied pugilist. A little work on the black Riggen's Riversides and we were off to the races! This car is about as easy to control as keeping cats in a tub but once gathered up in the straightway she shot like lightning! 
This tiny hurricane epitomizes the disruptive horsepower technology that raised the bar faster than the production companies could handel. Not that they couldn't make cars to match the raw power. They certainly could! My Classic Asp was on a par with this Indy car albeit with a Mabuchi 26D motor. Classic's Serpent and Gama Ray reflected the pro-inspired trends of chassis getting wider and heavier. The factories just couldn't get the new hot motors in the volume they needed to keep so many track owners supplied.
Those who say the rise of "Thingies" pushed out scale racing and caused the crash of the slot car industry in the '60s are missing the point. "Thingies" and scale race cars were equally fast and available through '67 when specialized motors  started  outstripping the mass-produced Mabuchis. Kids would read slot car magazines and want the hot motors they saw used by pro racers. The specialty motor companies (Mura, Champion and others) could only produce a fraction of the volume that Mabuchi did. Car manufacturers (RIggen's, Gar-Vic, Classic, etc.) were choked out of motors and had to go under. Without suppliers the tracks had to go under as well. 
Thanks,
Pete
Pete Shreeves
---
Posted 13 January 2015 - 09:14 AM
Pete, thanks for the chassis photo. It is very similar to the Dubro "Flexlite" which was sold assembled & plated.  I think it was your rollbar that first got my attention. In the past, I've seen other chassis of this design being sold assembled & unplated. I don't recall their product name , if there was one.
Bill Fernald
 
Some people burn rubber. I burn oil. 
---
---