Butch "Pappy" Dunaway in Oxford, OH, let me know a few days ago that he'd finally finished the scencery on his really nice home track and I asked for some pics of it to post. Here they are.

His track design didn't leave a whole lot of room for scenery but even though there isn't much of it, the addition of scenery really adds a special touch. Here in the US slot track scenery is more of the exception rather than the rule in my experience, unlike what I see in pics of many non-US home tracks, some of which feature incredibly detailed scenery.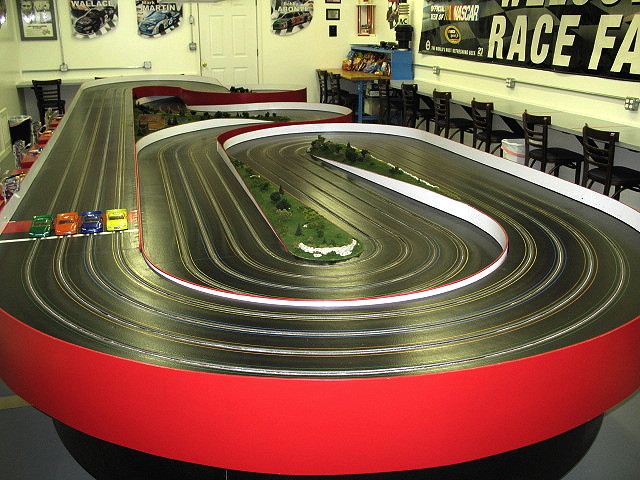 Many commercial raceways don't have pit spaces as nice as the ones seen on the right in the above pic!




Slotblog had a thread on the construction of Butch's track a couple of years ago; if you missed it, here's a LINK.
Butch is a highly-experienced carpenter and woodworker and everything you see here, including the building itself, was built by Butch himself. And it's worth mentioning that this isn't the first slot car track he's made, not by any means. How many have you built, Butch?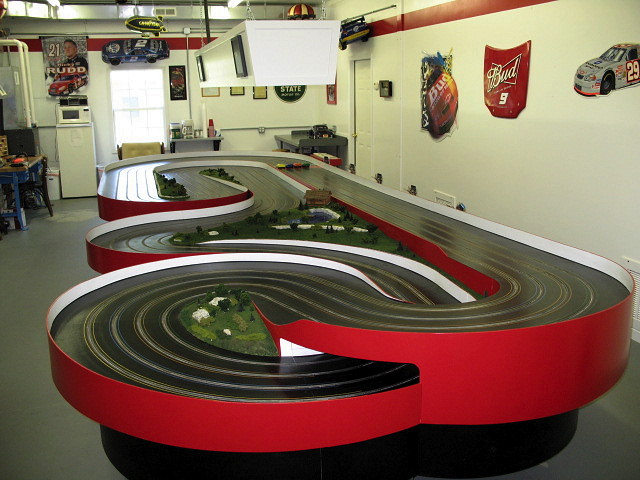 Love the arena-style scoreboard over the track.