I've started building a racer "inspired" not only by Mike Steube's race winner but also by a chassis by Tony P and a motor advertisement by Certus.
Here's the link to the race report:
1st 1969 MCS/USRA Road Race - Sports Car
This car will be very different from my 5th race McLaren. I really like this race series. The different types of cars raced as the Pro slot car evolved during the 6 month series offers many building possibilities.
Here's Mikes winning car:
It's a motor box car with all brass rails, a 1" wide drop arm and the plumber mounted not on the drop arm but on the main rails: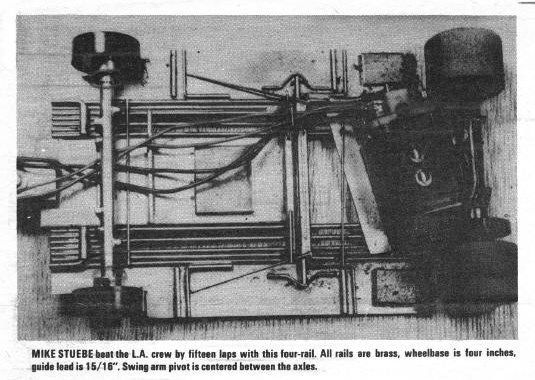 I also like this Tony P chassis from his construction article in the January 1969 Car Model Magazine. Sooooo…….not being shackled by building a "clone" I'm going to have some fun picking and choosing the features I like best from the period publications and build a car: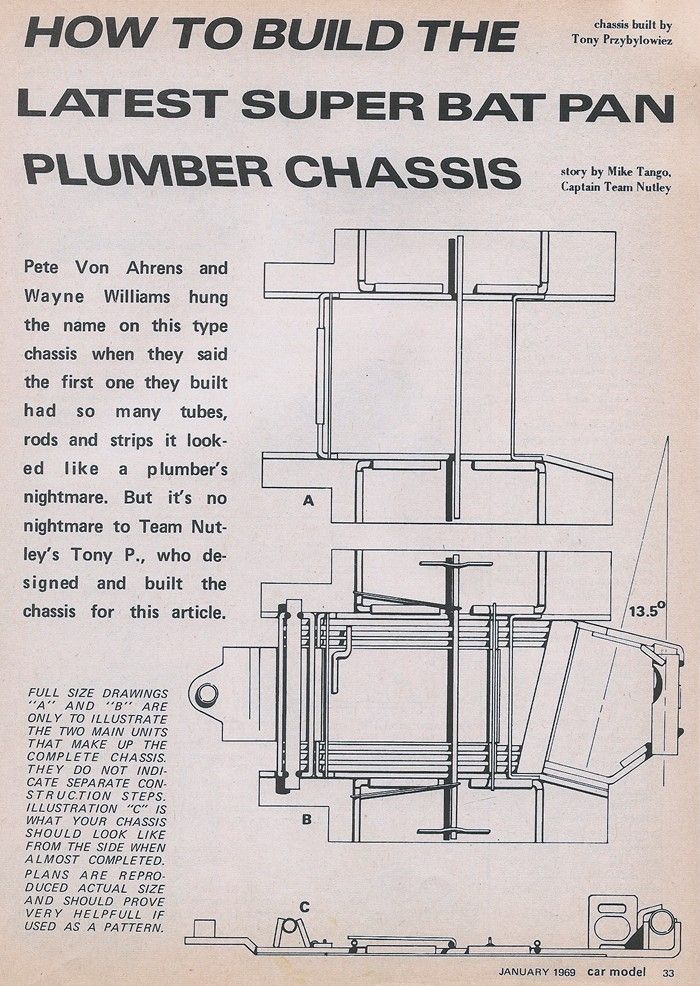 I need to start with the motor box but………I HATE MOTOR BOXES!!!!!!!!
I use yards of wire before I get one bent "korrectly". Tony P's article uses a simple and effective 2-piece motor box design that I really like and it's easy to make.
Even easier for me is to use the one piece motor box made for me by my good friend Steve Okeefe who took pity on my plight:
Here's everything needed set up in my Rick's jig ready to solder:
The finished motor box rear end: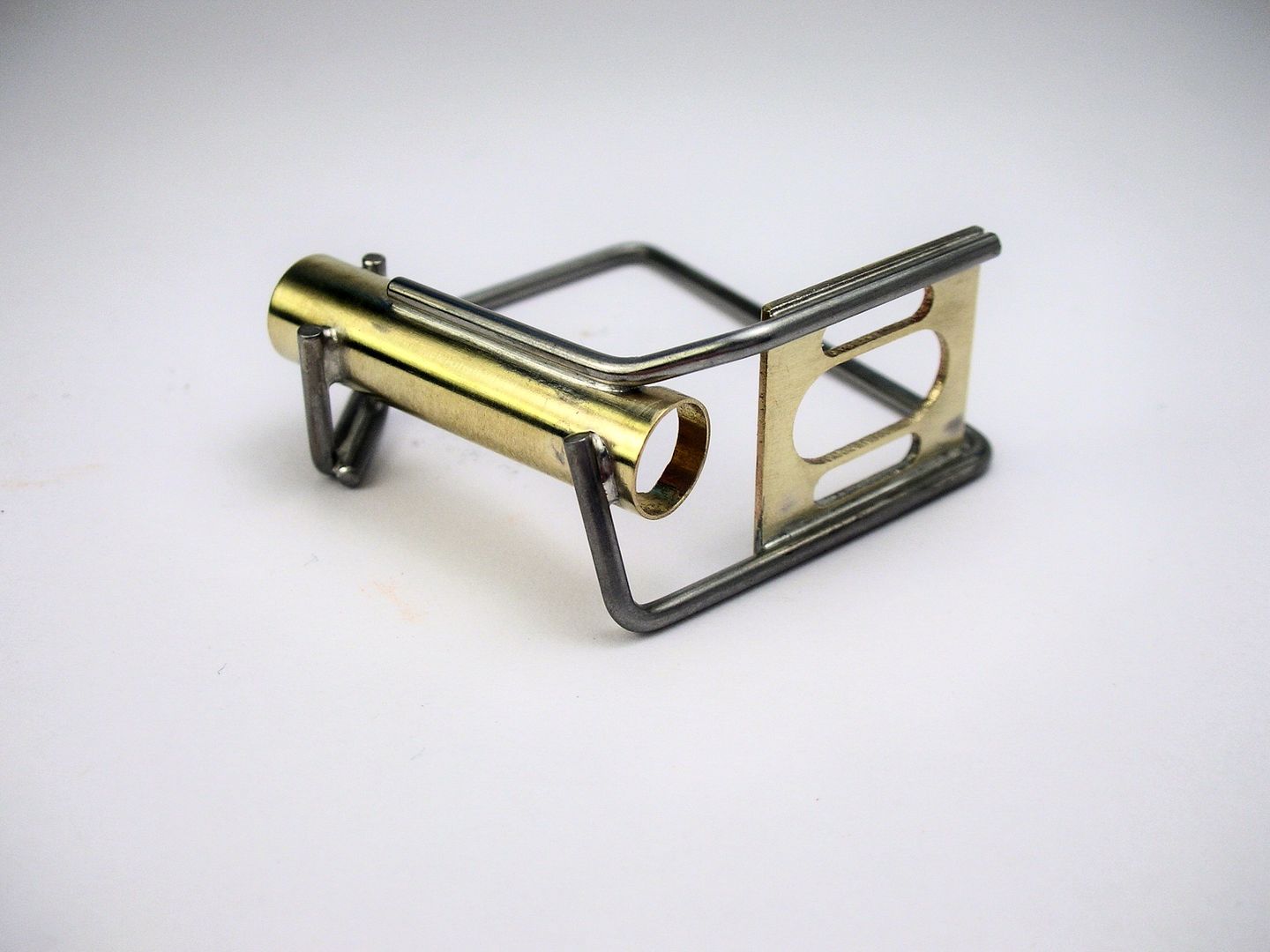 Time for the main rails next……….