This is my third car built for the Total Performance theme.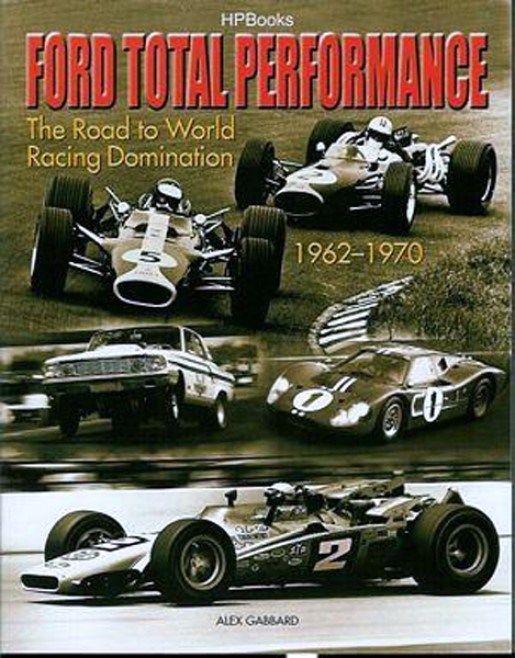 Below is a link explaining this theme:

Total Performance Era

It's another Cobra but this time it's the super swoopy Shelby King Cobra CanAm: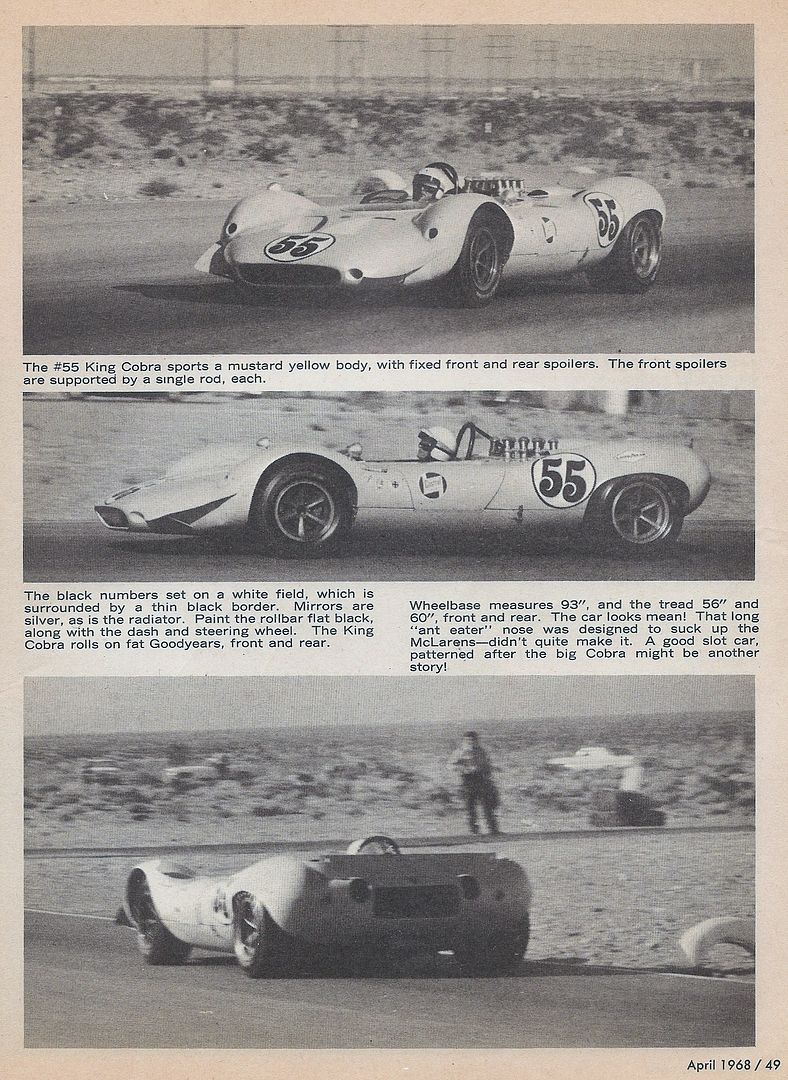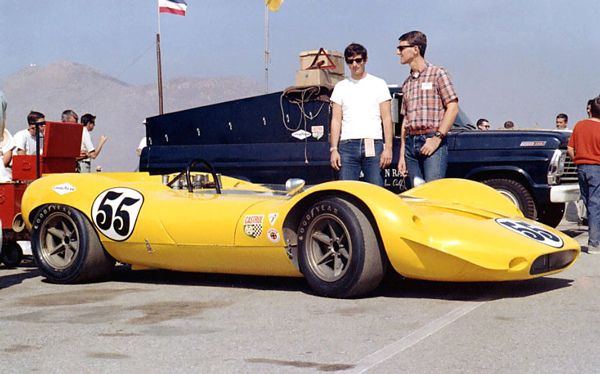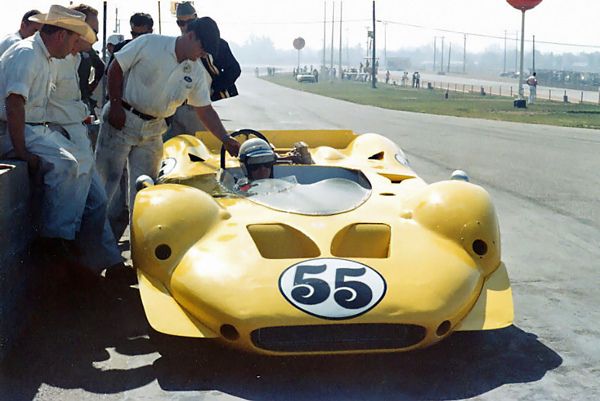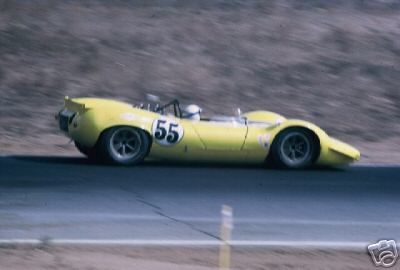 Hmmmmmm......that picture above is pretty small. 

   Maybe this time I should build a smaller car too?

  How about this 1/32 scale Lancer body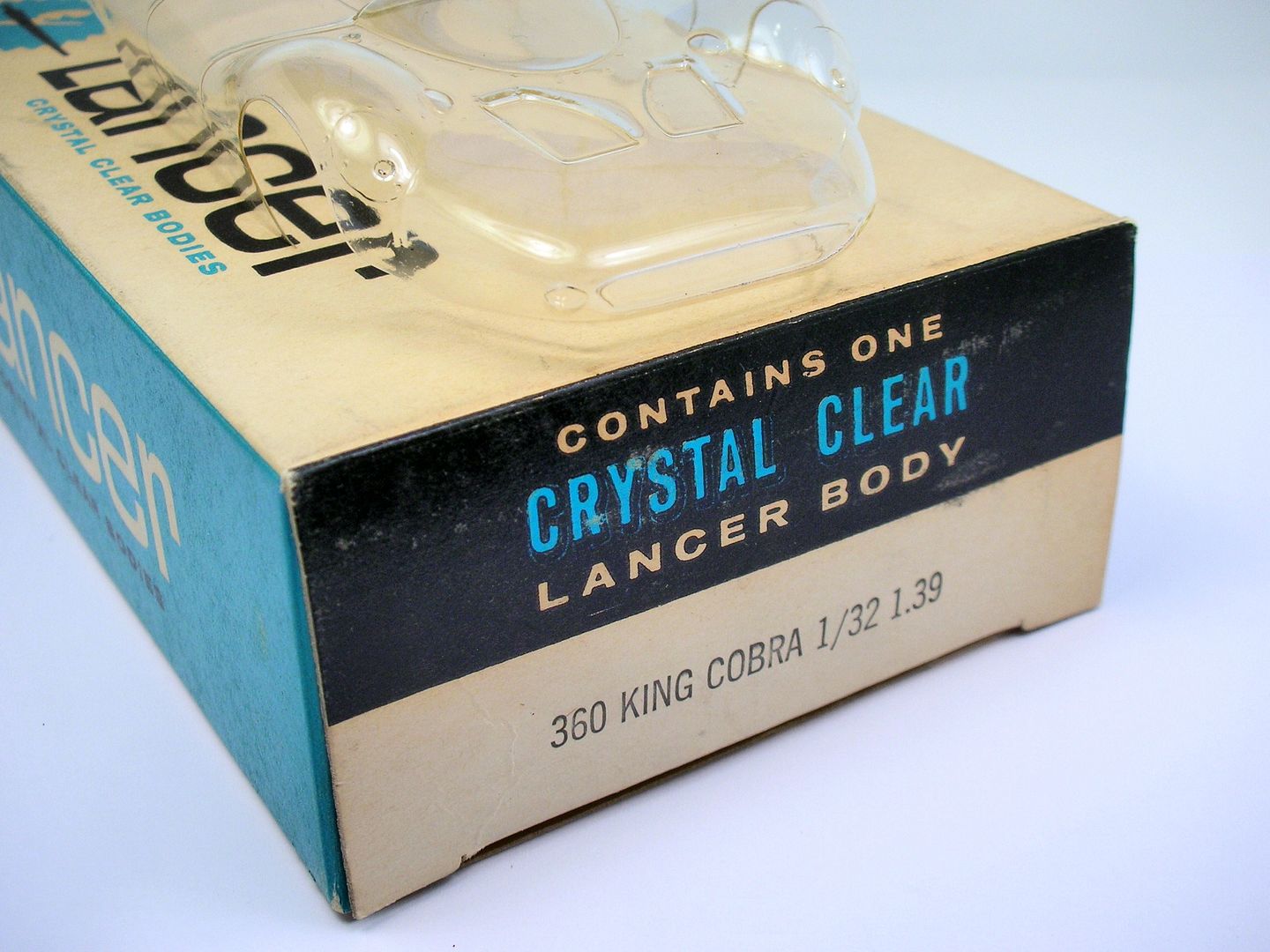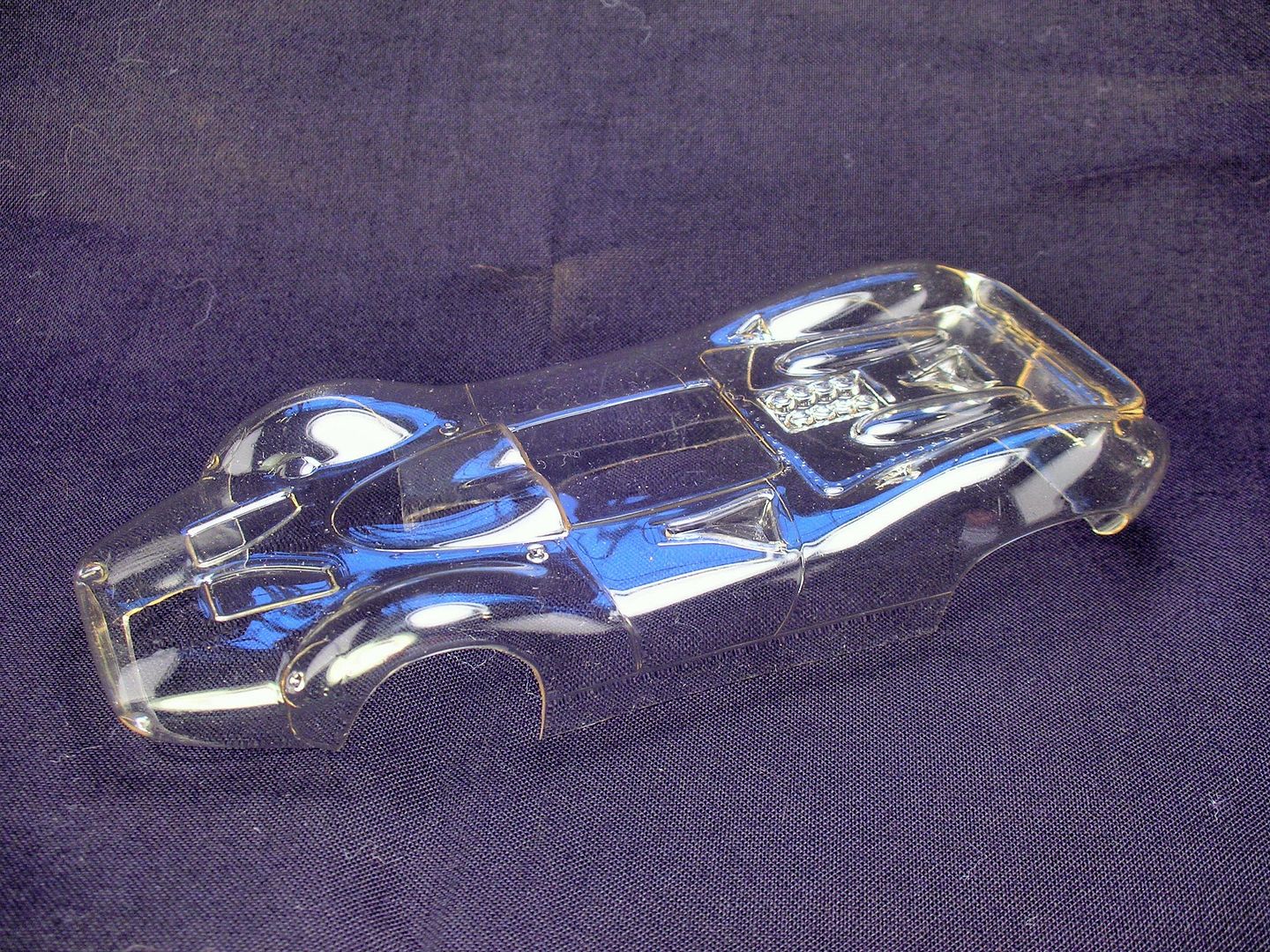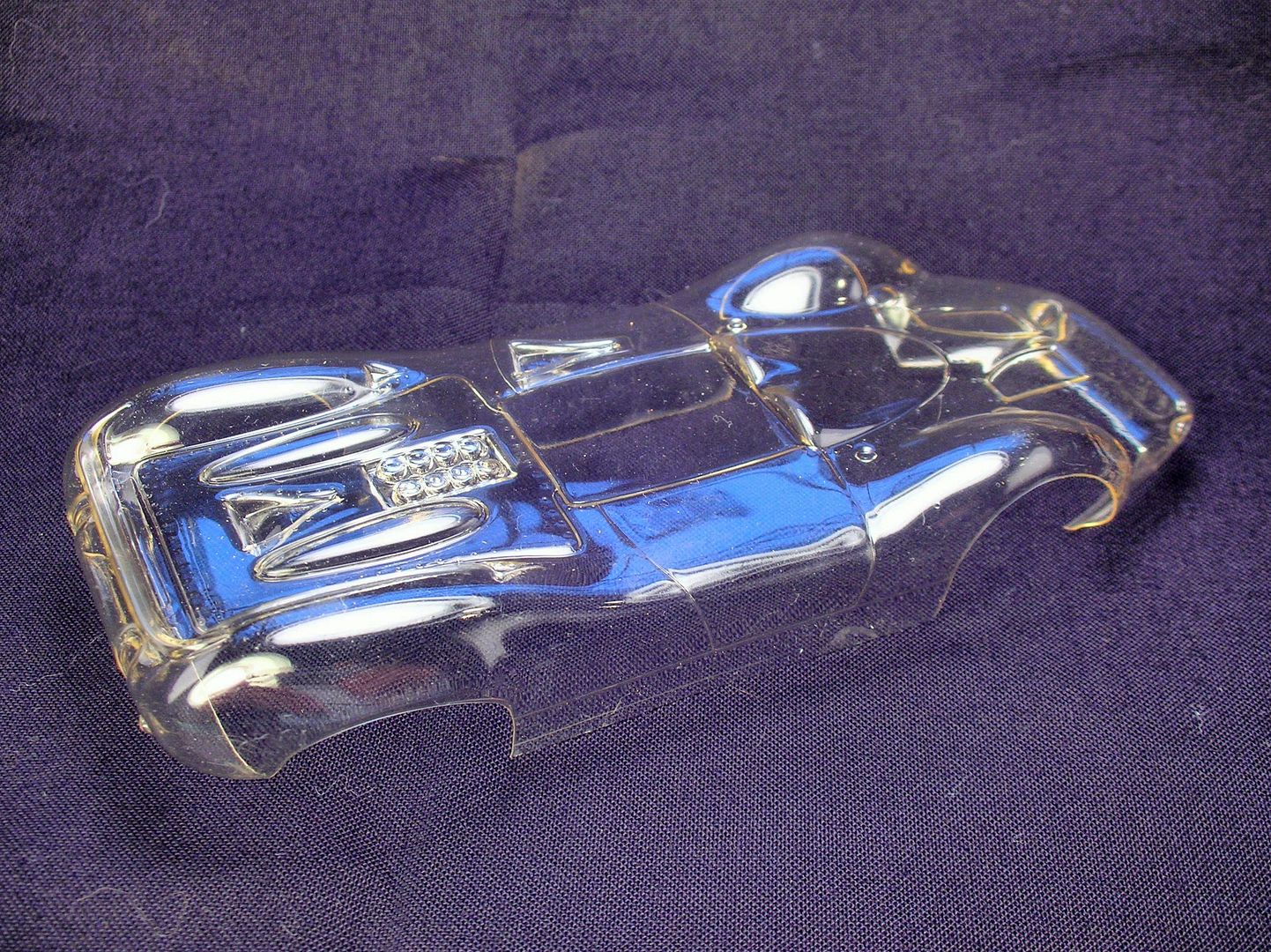 She's pretty swoopy!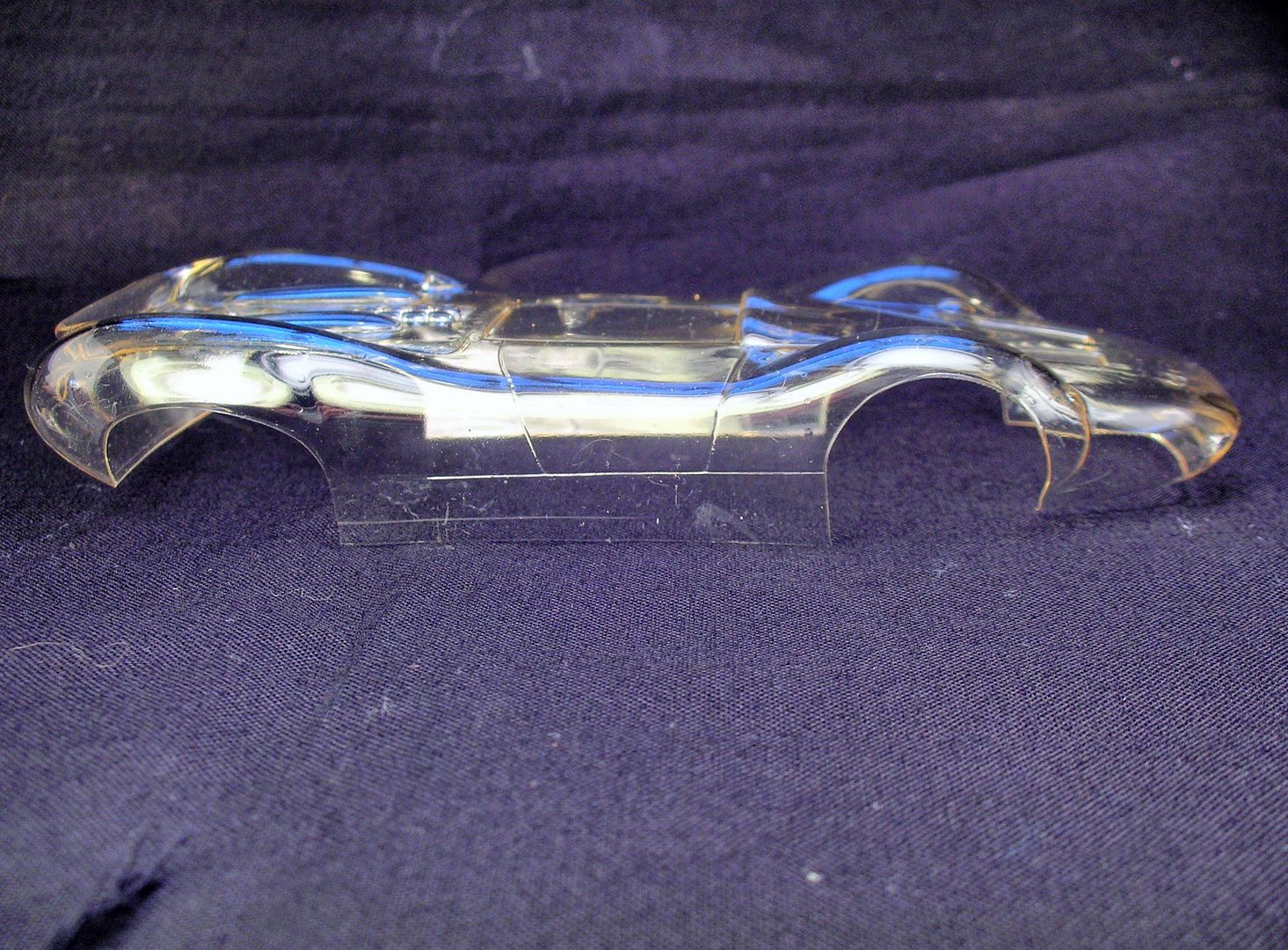 I've got a Lancer interior for it but no drivers head so I'll be using a 1/32 Cox piece: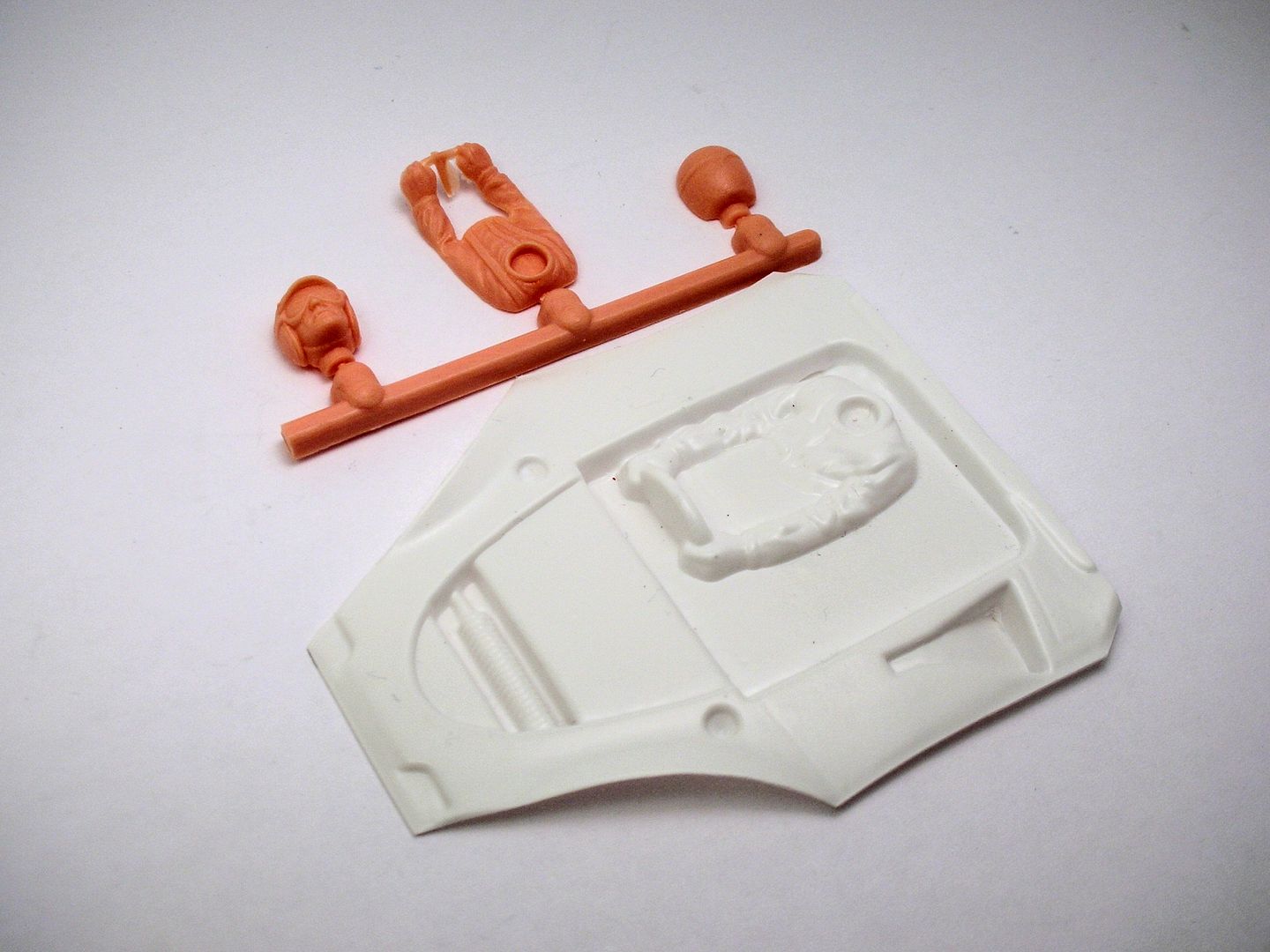 For the chassis I'm going to rebuild a chassis I built many moons ago, the Charles Cressi "Sidewinder Nemesis". Here's a link to the Jose Rodriguez, Jr. Car Model Magazine construction article and my soon to be rebuilt original chassis:
The Sidewinder Nemesis
Chassis time is next...........