I've always admired the incredible cars of Dick Dobson, Gene Wallingford and Pete Hagenbuch, three of the great pioneers of Midwestern slot car racing. While I don't ever plan on being able to own one of their cars or build one myself to their standards, I did find a couple of cool "Midwest" cars on eBay that I now proudly own.
I first won this fiberglass bodied 1961 Porsche 718 GP car: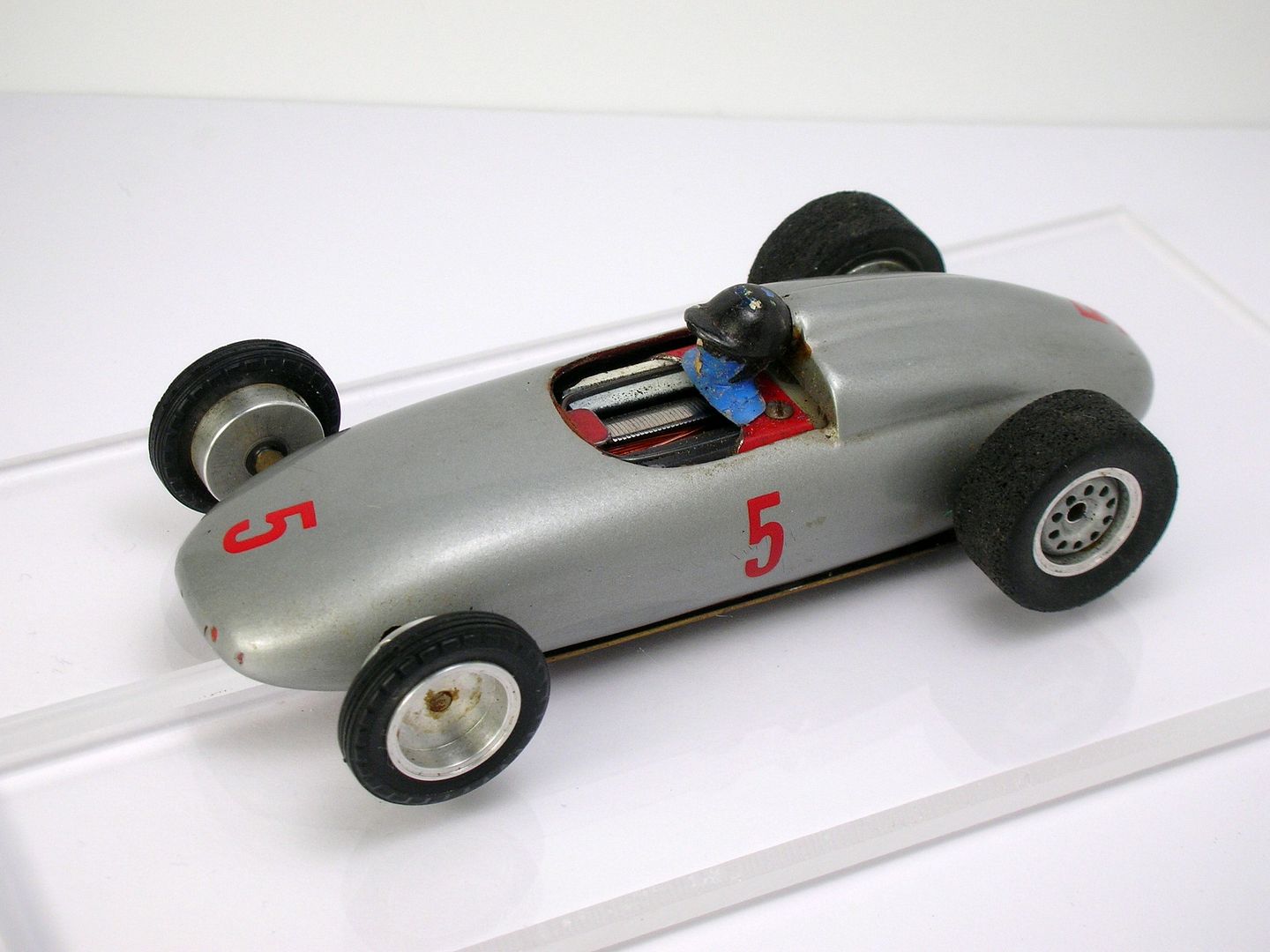 I love the cars stance. Only one wheel insert survived, the stinger exhaust was gone and the windscreen was detached: 
The builder was no slouch as a fabricator. Nice workmanship as you'll see when I open this baby up: 
Next I scored the number "5" GT teammate to the number "5" GP Porsche, an Auto Hobbies "blob" bodied Mecom Lola GT: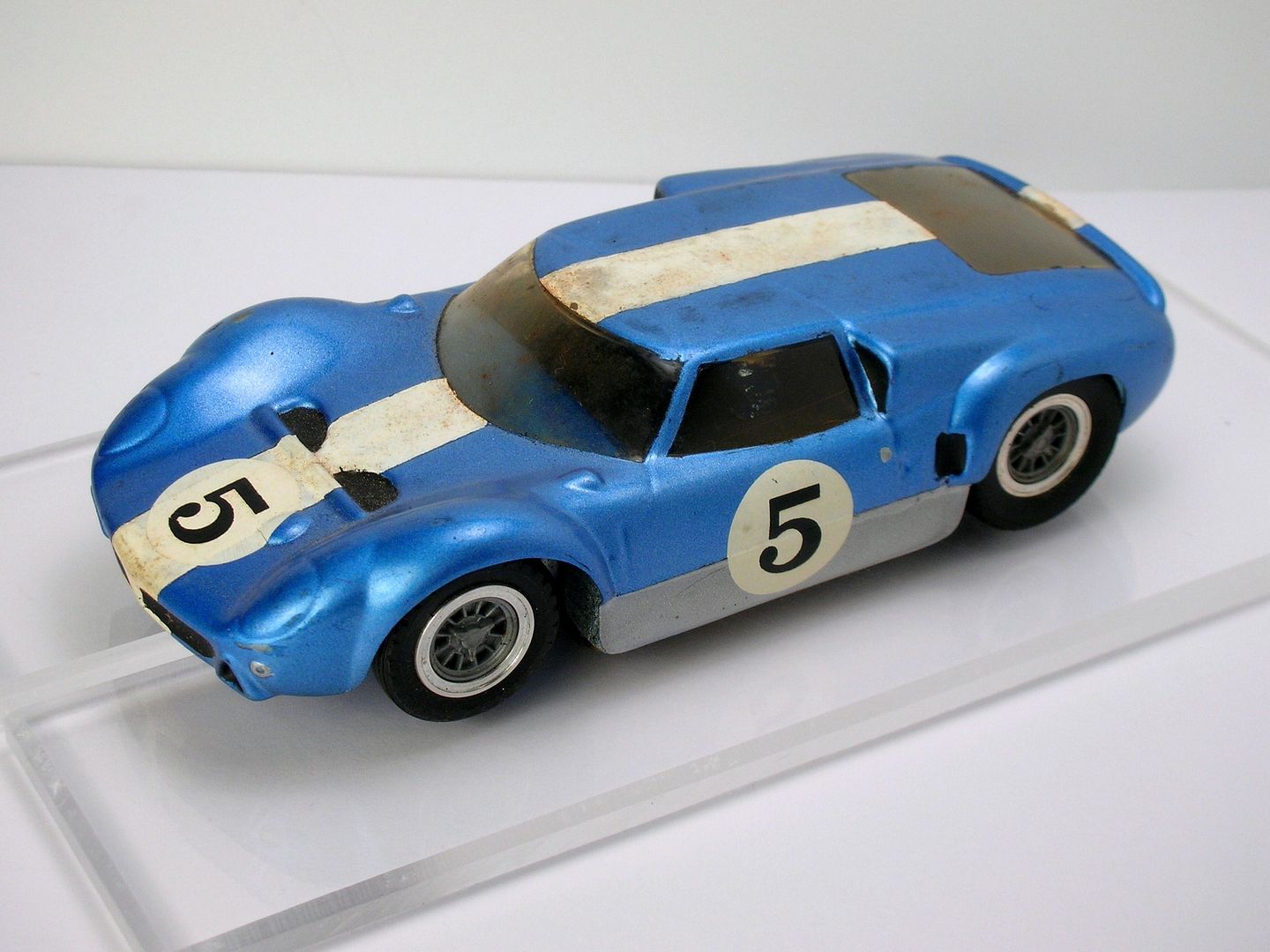 It is painted on the OUTSIDE: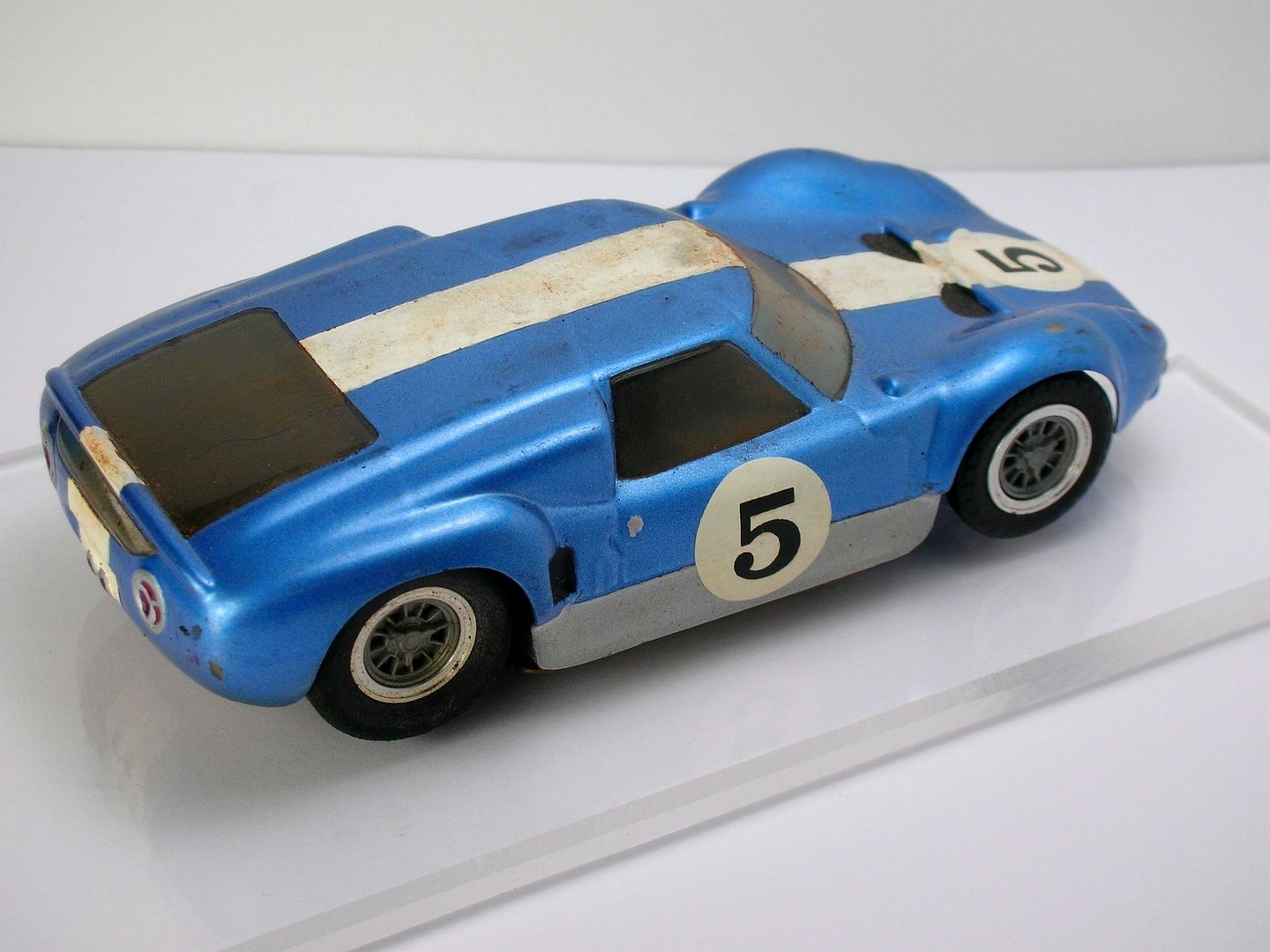 This car has all 4 of its Auto Hobbies Cobra Daytona Coupe wheel inserts and not a split or crack in its body. Again, I love the stance the builder achieved by not butchering the wheel wells and keeping the tires inside the bodywork: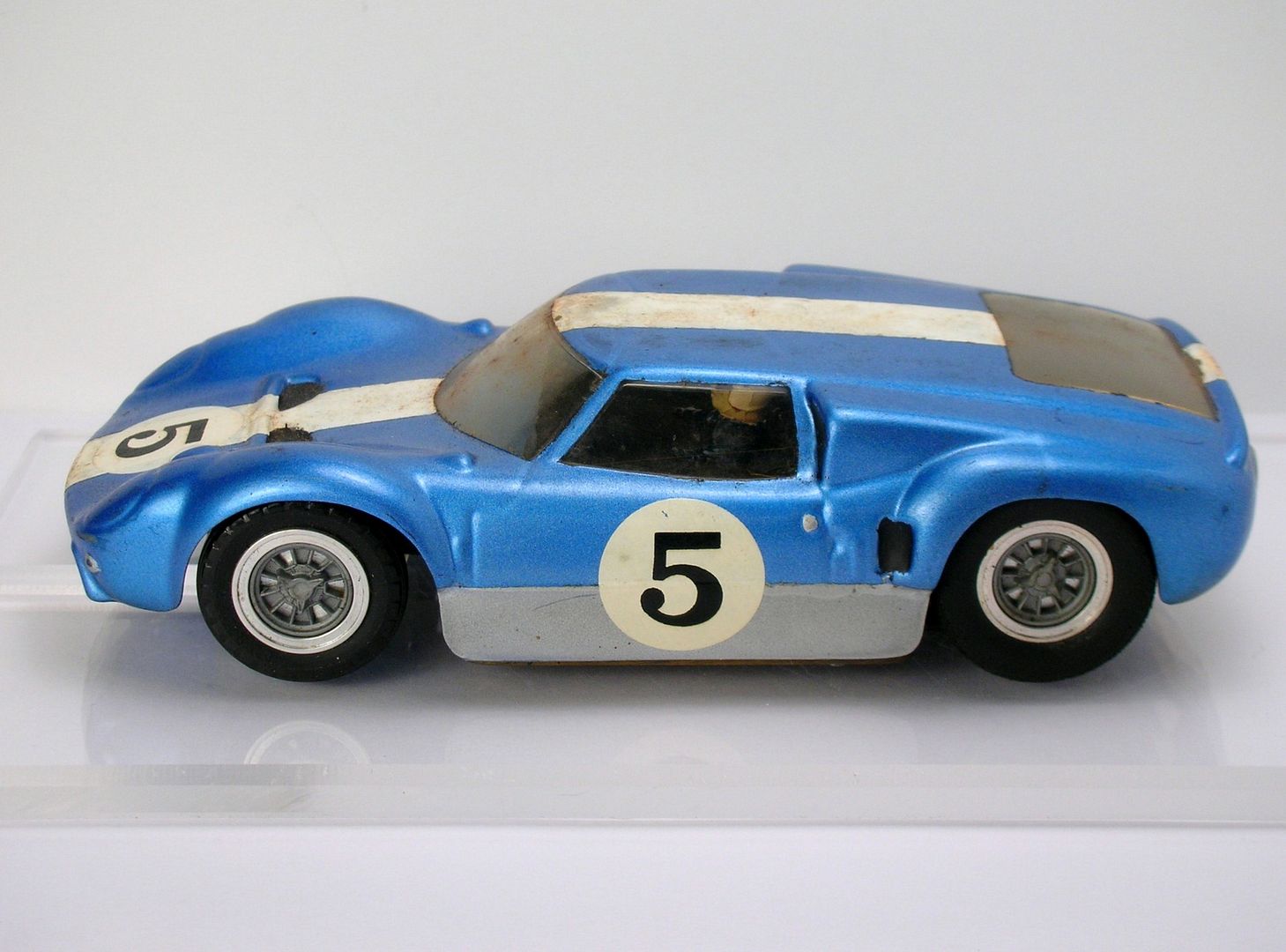 Nice workmanship: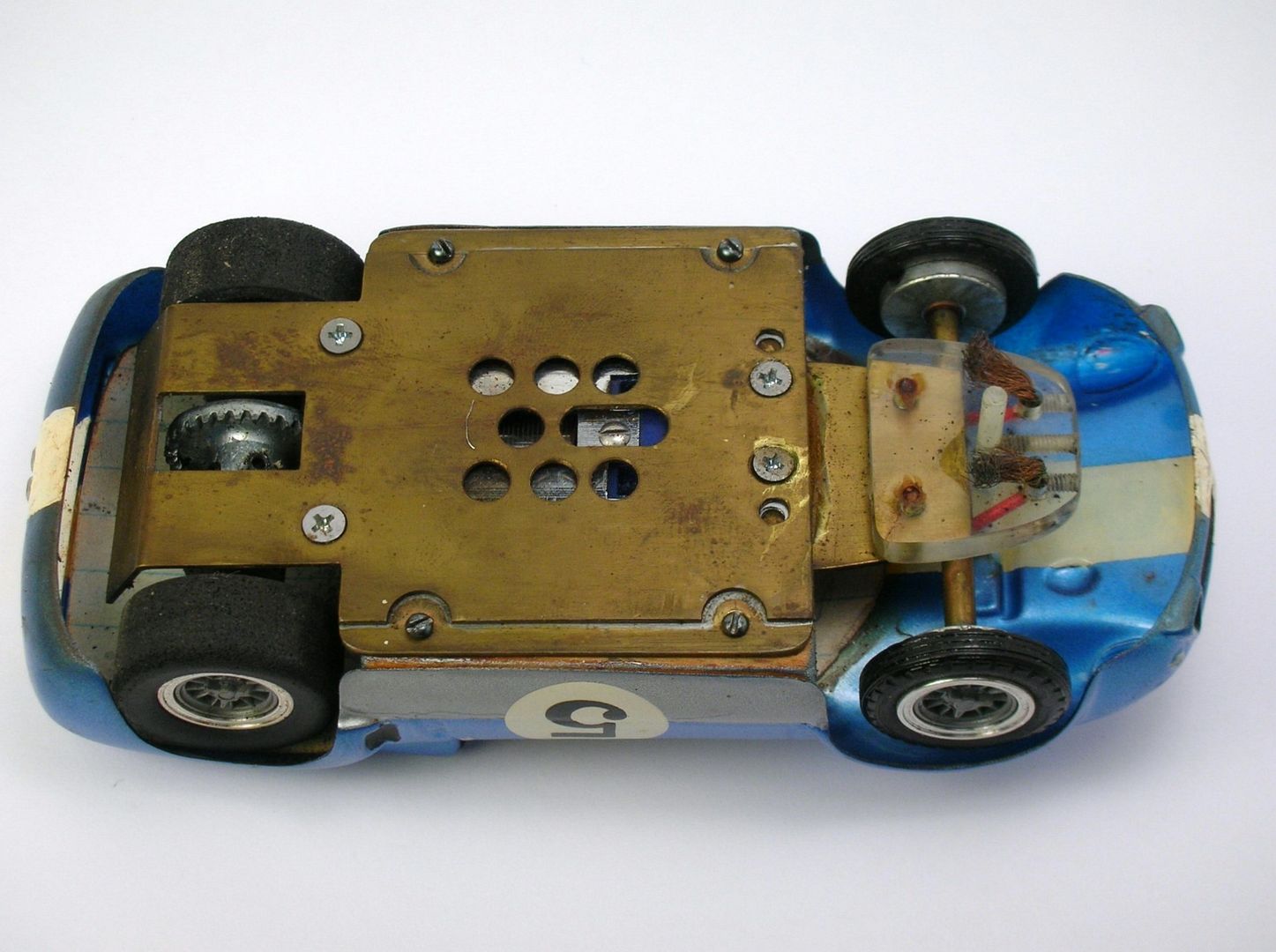 This is all the information I have from the seller about the cars: 
"To be honest, the entire lot of slot cars (about a dozen 1/32nd and 124th scale models) was purchased at a local Flea Market in early December. The dealer is from Wisconsin I think (I'll ask when I see him next). I immediately recognized the Cox equipment, but it took me a while to figure out that the rest were scratchbuilt. Incredible engineering!"
Next time I'll pop these babies open to see what made them tick back in the day and do my best at a very sympathetic restoration.
Onward...