The 1.400" axle tube was designed for BBs or when the Champion flatside oilites were available. If you use an oilite with a knub, it will need to be ground off so you can squeeze in at least one thin axle spacer per side.
I put the oilite on an axle and slowly feed it up into a spinning Dremel disk with my thumbnail. The disk will catch the knub and start spinning the oilite, trimming it pretty dead-on square.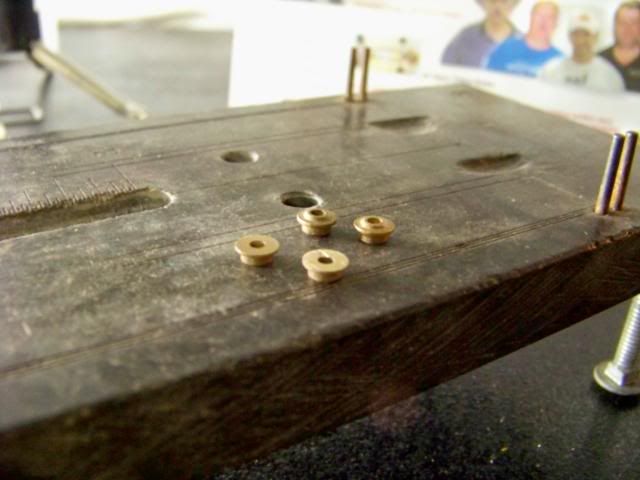 The enclosed tube makes using a spring as a bushing alignment aid impractical. Still the perfectly square ends of a factory-cut tube makes installing the bearings straight and aligned a pretty easy task.