Some more cool cars from Rodney
Here's his description,
The green Chaparral was completed last week.  It has an Associated chassis that had to be totally rebuilt.  The chassis handles great probably because of a lot of rearward weight bias of the brass bits.  The car is powered by a hand wound 26D.  Really fast.  The body was badly curled and was straightened with a heat gun and a slate block.  With Eddie's clean track all spongies including the soft greys work great.
I have had the white 2F since the golden age.  Has a rock and roll Lola chassis.  Body is pretty yellowed now.  The P4 is also one of my original cars.  The box shot taken at Eddie's really reminds me of the original Oakland Speedway.  It struck a cord with Eric too.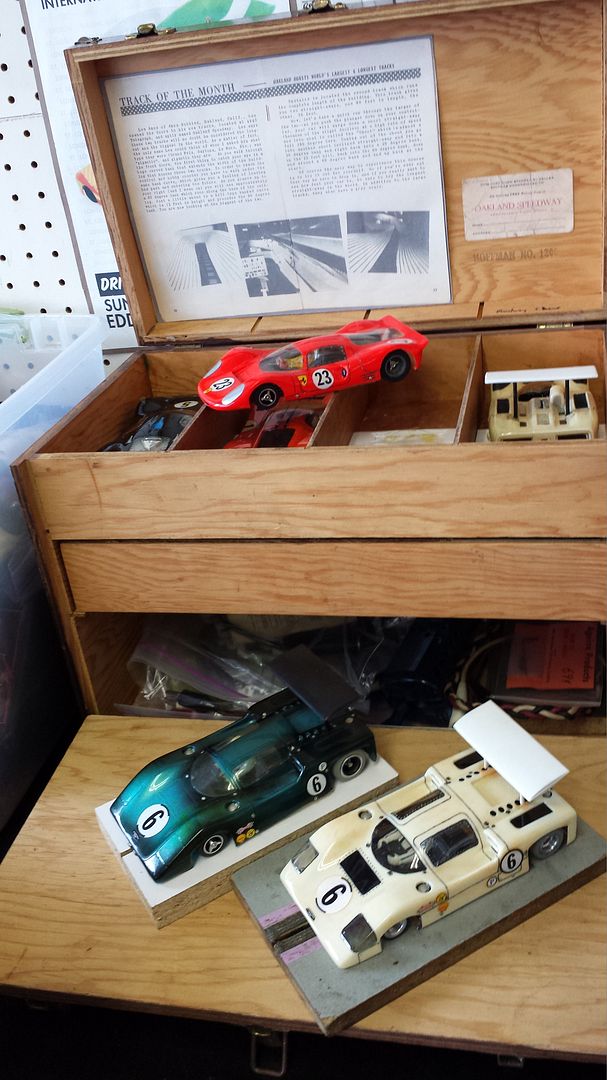 Nice cars! Thanks for sharing Rodney