New project.
This one is a Lancer Cobra Coupe.
Car is done so... will post a few times today till the final.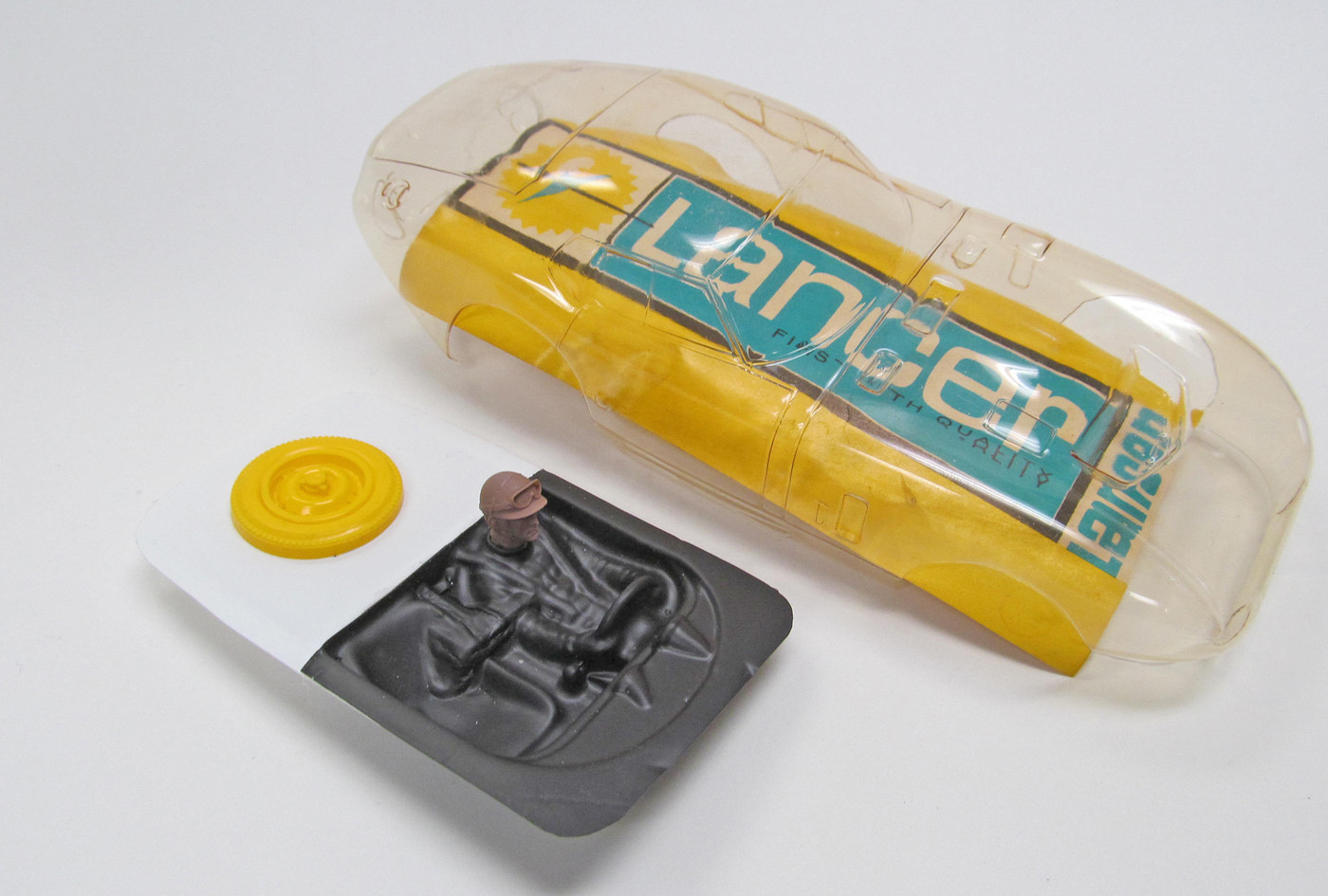 Later I changed out the spare tire....
Motor bracket and vintage Russkit guide.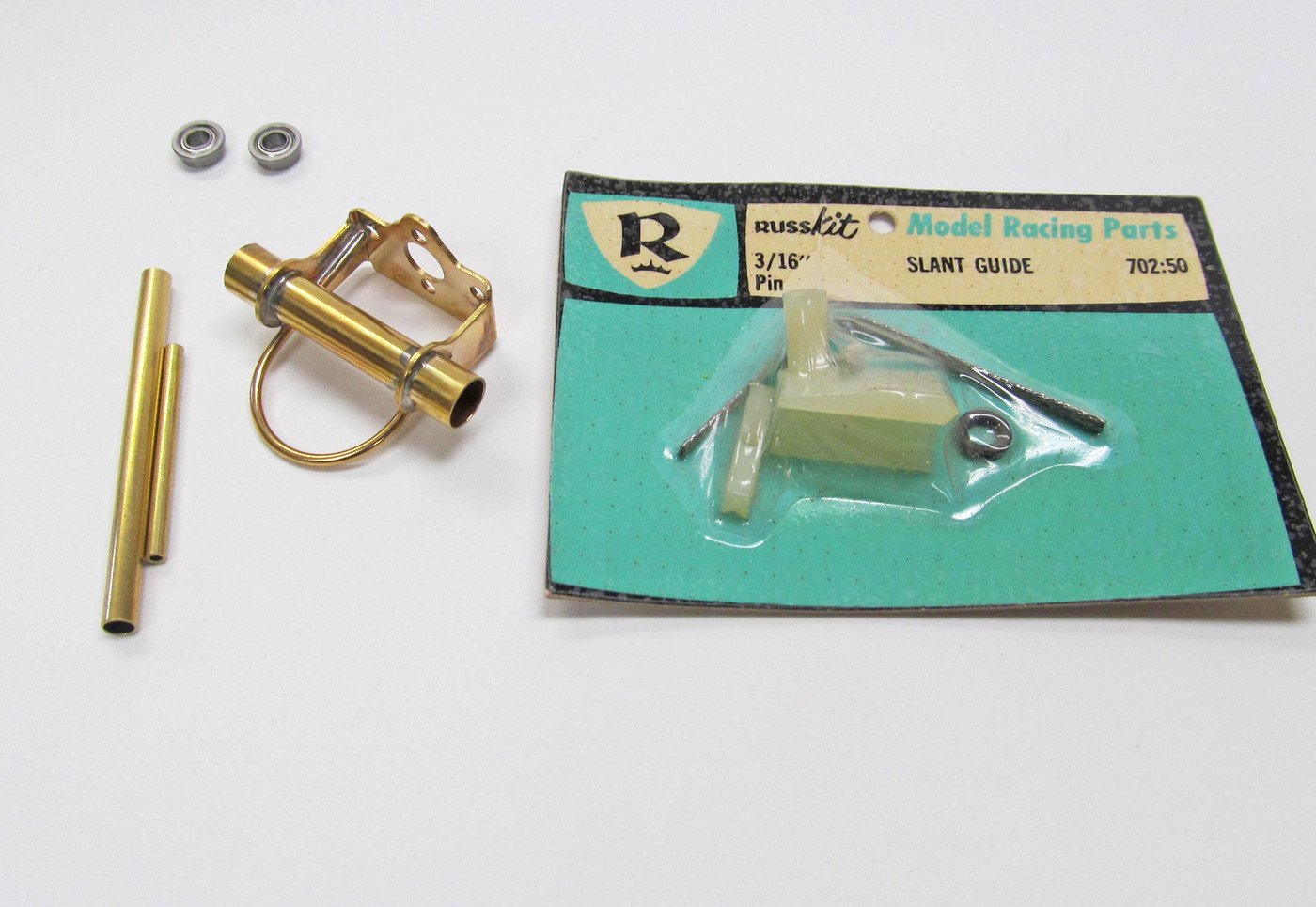 I had two vintage motors ready to go.  But ultimately choose the SVP rewind motor 'cause it's cooler.
The wires were just too stiff so they too were swapped out.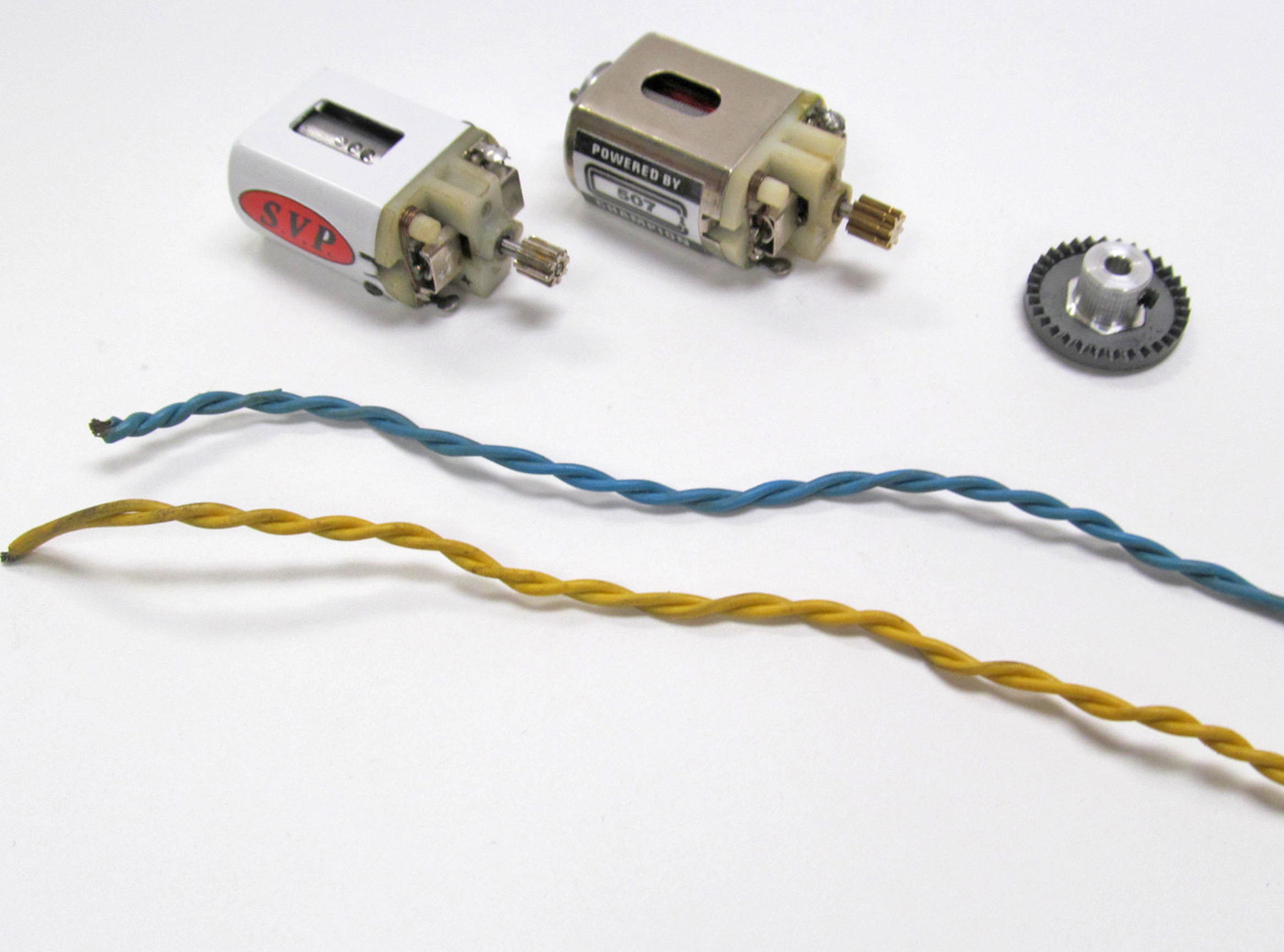 Rolling stock, inserts and hardware.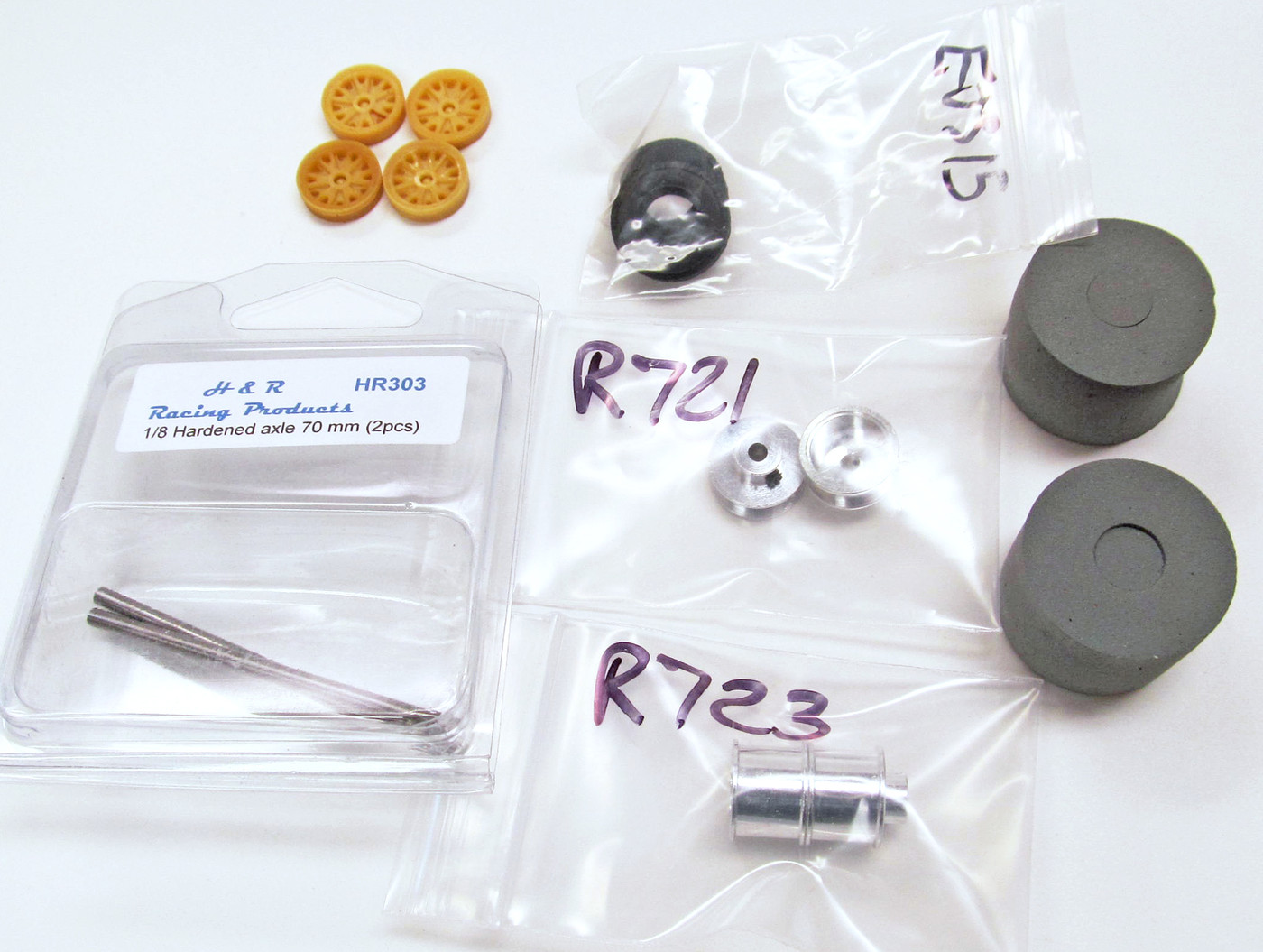 Later... a complete chassis appears.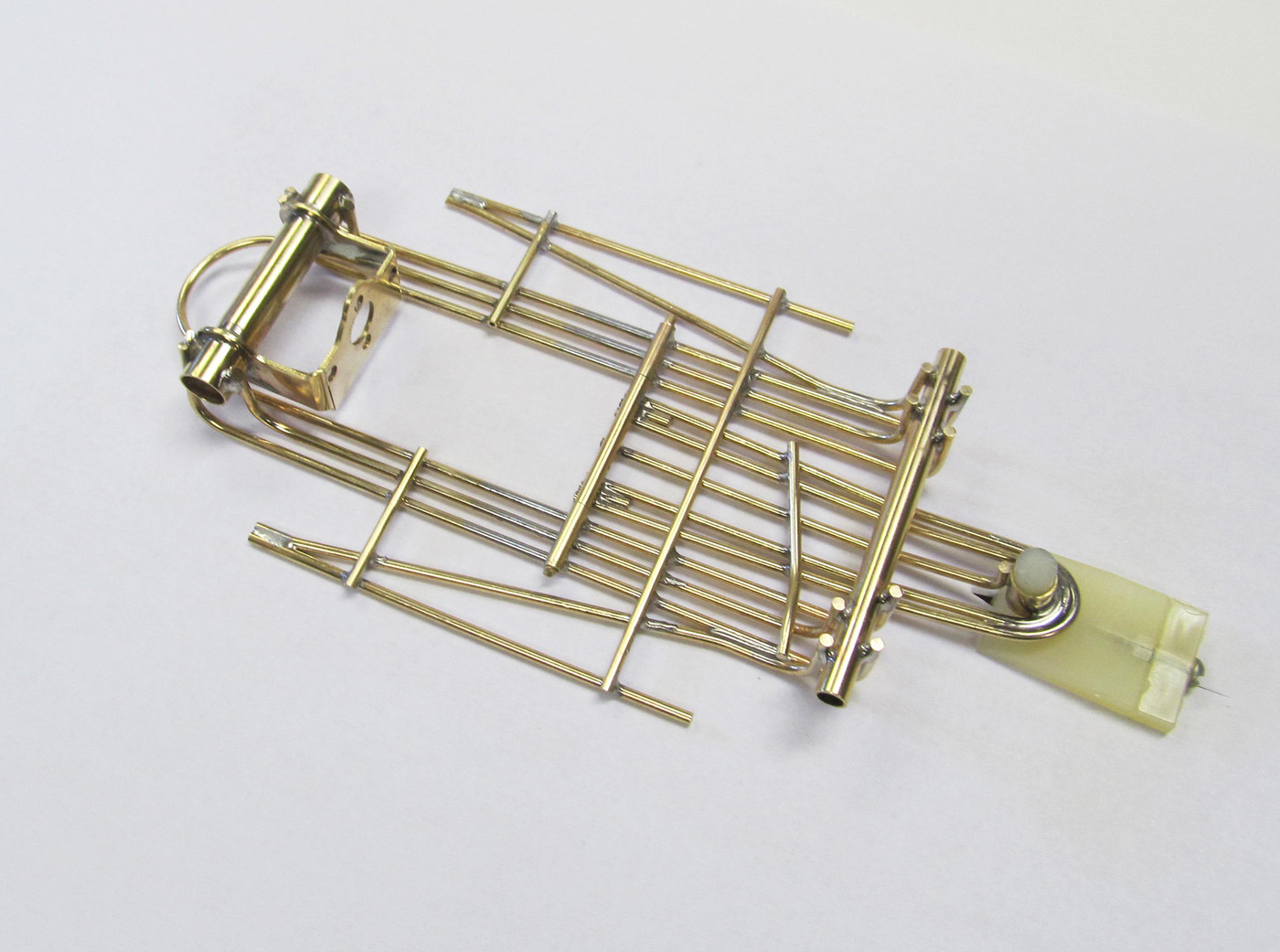 But later still... I had to shorten the tongue/guide lead.
 
Finished wheels ready for paint and detailing.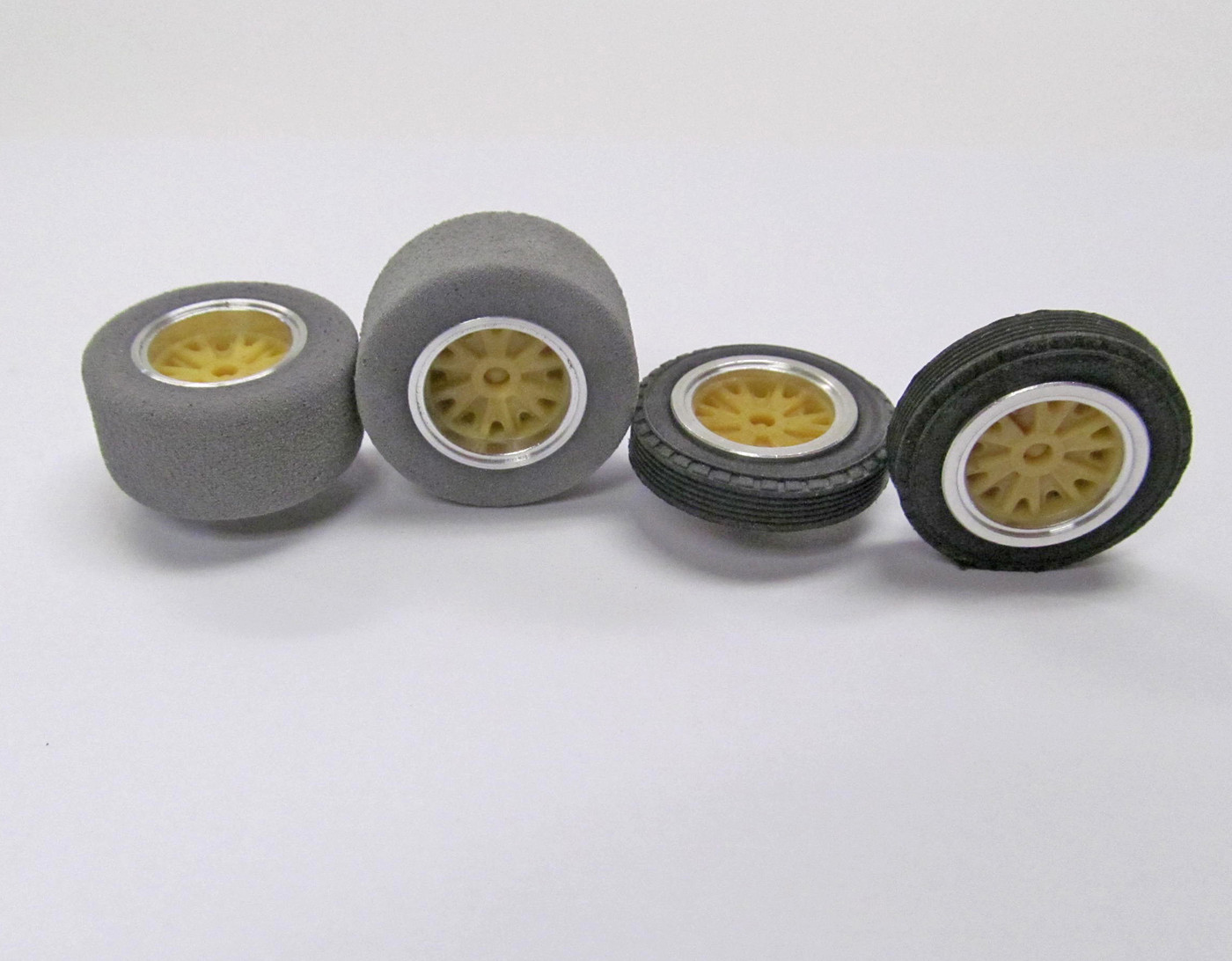 Stay tuned for the final pics...