Rodney and I are conducting a challenge of sorts. We want to see how fast we can get the old Pittman 703 through 706 series motors to go. The rules are simple, no neo magnets, no rewound or non-Pittman armatures.

We're just doing this for fun of course. Both of us have had REALLY bad luck getting these things to perform so we're pulling out all the stops in this challenge.

But first I need a body to build the car around. I looked through what I had and found a Lancer Cooper Olds... what's that? I Googled Cooper Olds and...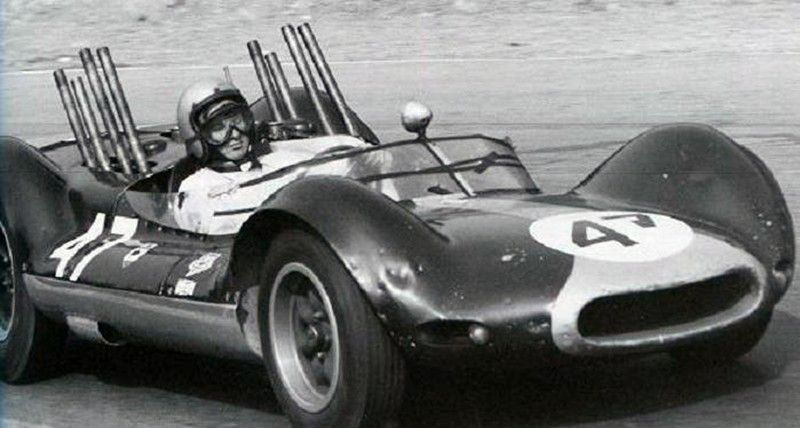 HOLY SMOKES! Look at them pipes!!!! What is this thing? Whatever it was I had to build it. Here are some more picture of it: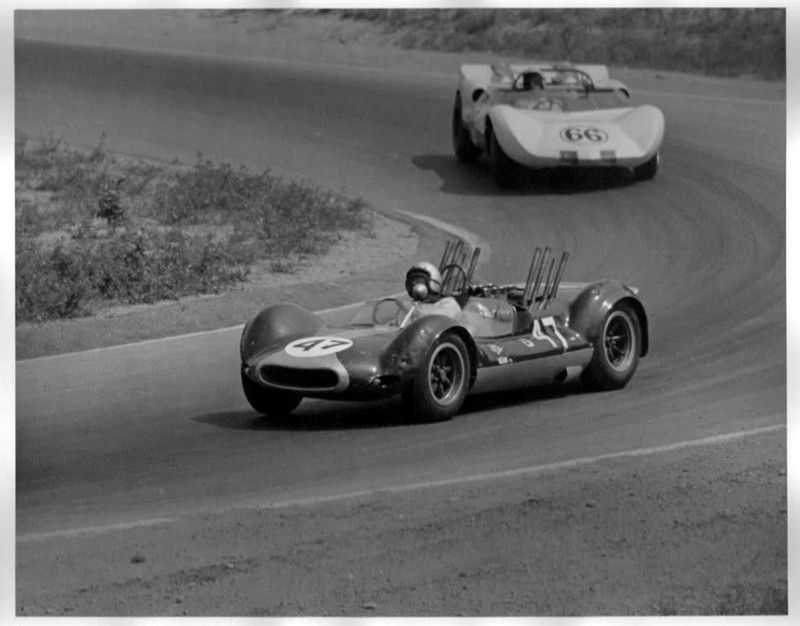 ... and a later "pipe-less" version: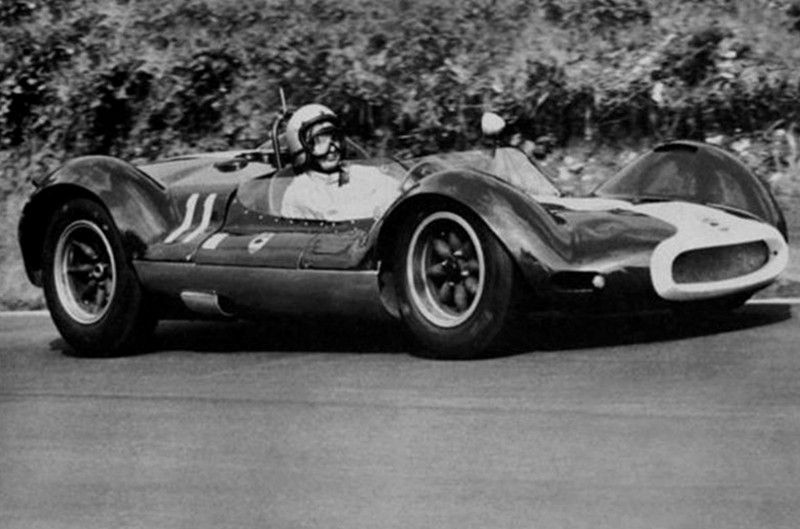 Turns out this is the old Penske Zerex Special that Bruce McLaren extensively modified: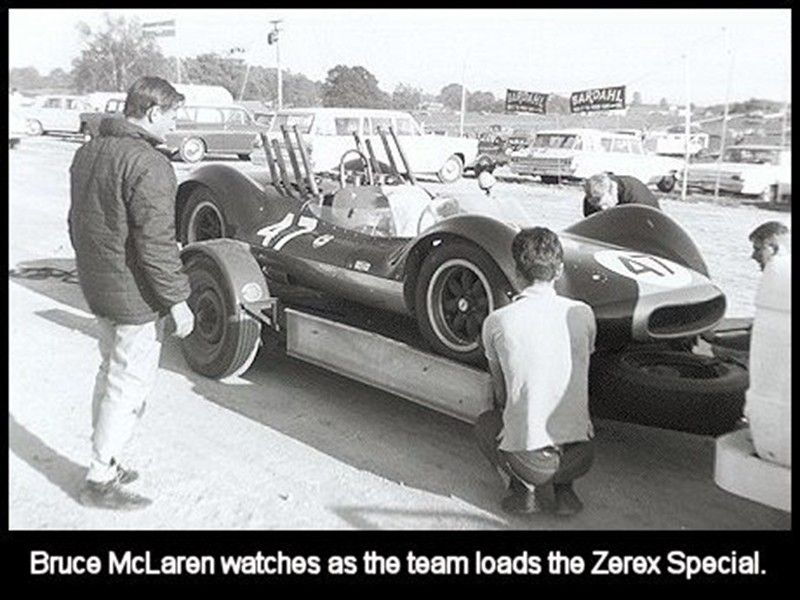 Here's what his website had to say about the car:


This was Bruce's first race car for the American series. The chassis was rebuilt in the UK and was based on rebuilding from just behind the front suspension to just ahead of the rear suspension with a new McLaren-designed tube frame that was welded in. This chassis was far stiffer that the willowy Zerex original and it had the sophistication of having the water and oil flowing through the chassis tubes. There was no time to fabricate the new exhaust system and the car was flown to Mosport with eight stub exhausts poking up through the tail. First time out it won at Mosport that year and at Brands hatch at the end of August 1963.

The car had three names, one "The Jolly Green Giant" (because due to a lack of time to finish the car, a handyman's store was visited and a can of garden gate green was obtained), the second name was the "Zerex Special" (re-framed and re-engineered, which the car was more commonly known as) and for various reasons Bruce decreed that the car should be known as the "Cooper Oldsmobile". Officially the car was a Cooper Oldsmobile when Bruce won with it at Mosport in June, 1964. The car won another race in the Guards Trophy at Brands Hatch at the end of August that year

"The Jolly Green Giant", eh? I guess that explains these pictures of scale models finished in green:




I rather favor the darker version: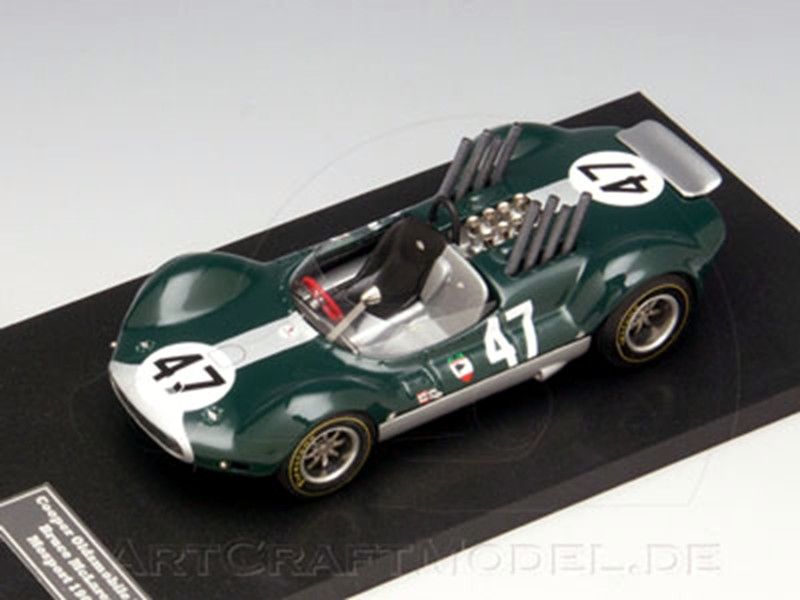 Anywho, time to build a "race motor" from one of these old turds

: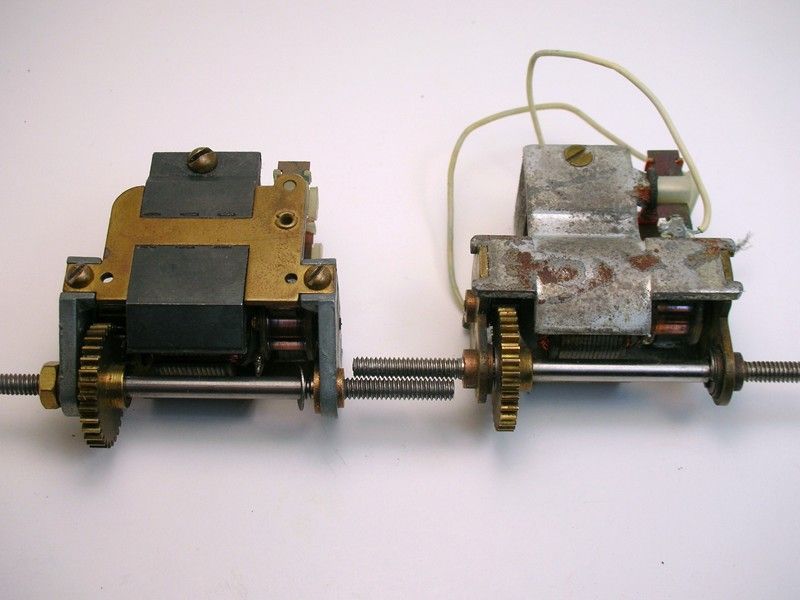 Which one shall it be... or will it be a little bit of both?