Here's the latest vintage drag racer restoration from Rodney:
I got around to restoring the second Brooklyn dragster.  
Magnesium frame rails were shortened to cut off the corroded part of the frame and the frame was lightened mainly for a kooler look.  A big brass weight is in the nose.  An International axle bracket is installed along with Weldon gears.  The usual set screw Russkit wheels and German tires are used.  A long drop arm was made.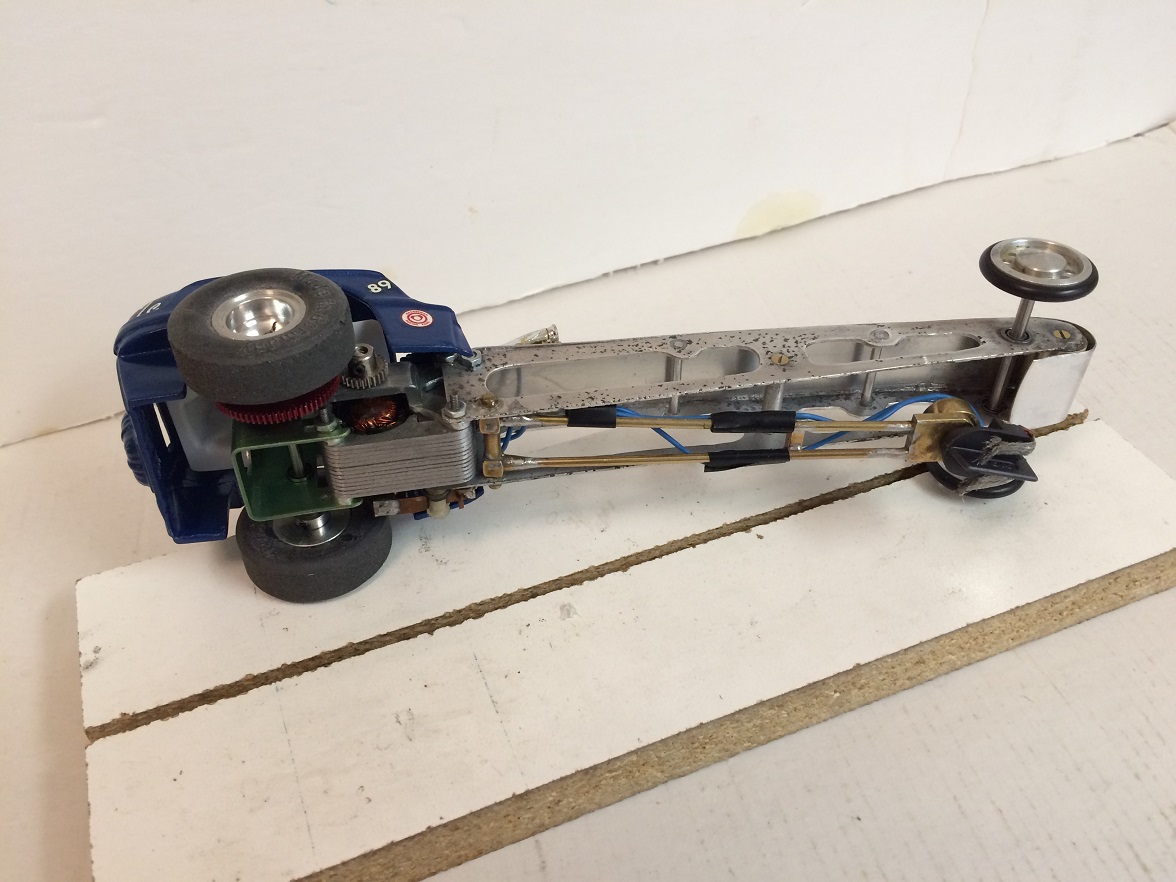 This dragster had the RAM armature that powered the proxy event winning "Fred Dragster". A new motor was built a while ago using a Ram 850 6 volt motor.  The motor was lightened.  The armature was epoxied.  The non-brush side end-plate is shinier because a second one was made due to finding a crack in the first one made.  The magnet took quite a charge.  Ball bearings were used throughout.  A Ram stiff spring is used for the brush tension.
Thanks for the Hubley Stinger body Ron.  The chassis has the usual aluminum sheet covering.
Beautiful Rodney! Thanks for sharing.