Correct, the front of the bracket where the motor attaches is called the face.
The brass plate that braces the bottoms of the bracket, adding weight down low (shown in the photo on post 18 and the new photos below) is the brackagra.
I align my tongue by eye also, but when the scribe marks are together, no doubt in your mind it is perfectly centered.
Look at these photos and tell me you are no longer "lost" 
:
(those gaps where the rails are will get filled)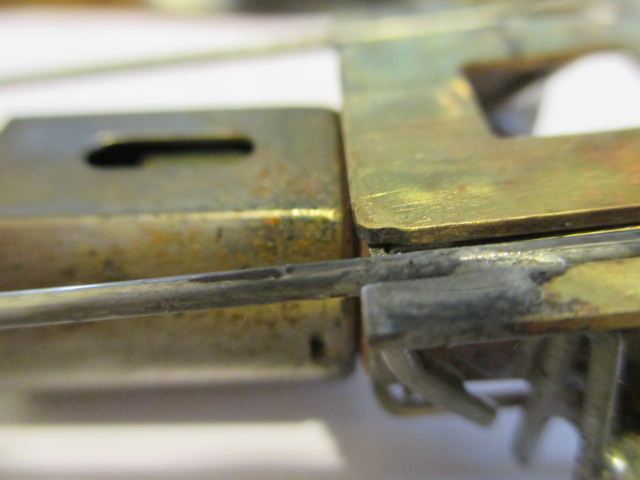 Brass angle pieces on all 3 sides at the bottom attach the brackagra to the bracket: