WEEEEEEEEEEEEEEEEE!!!!
Micro-Mark's Website
Micro-Mark's Summer Sale is on!


Mo money, mo money! Hey, we all need to do our part to stimulate the economy right

. So I'm doing my part. Here is the compact 10" disk sander: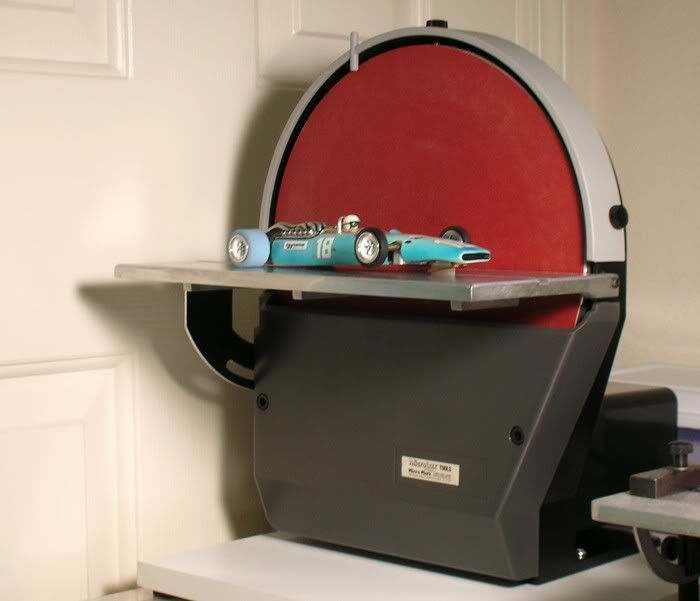 The 1/24 GP car is for size reference. I squared up a 1/16" thick by 2" wide piece of brass with no trouble. The unit is small enough to keep inside my slot room instead of out in the garage. Now for the variable speed band saw: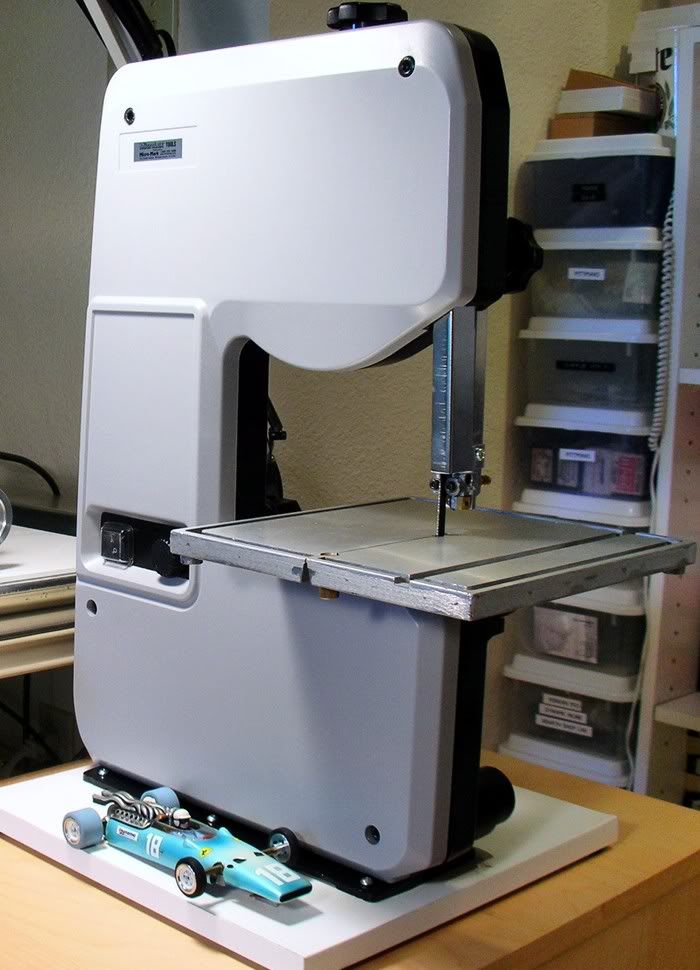 Again it cuts 1/16" brass like butter and is small enough it too can say in the house. Both units can be hooked up to a vacuum to keep things neat. Here are the sander and lathe on a card table and the band saw on an old printer stand: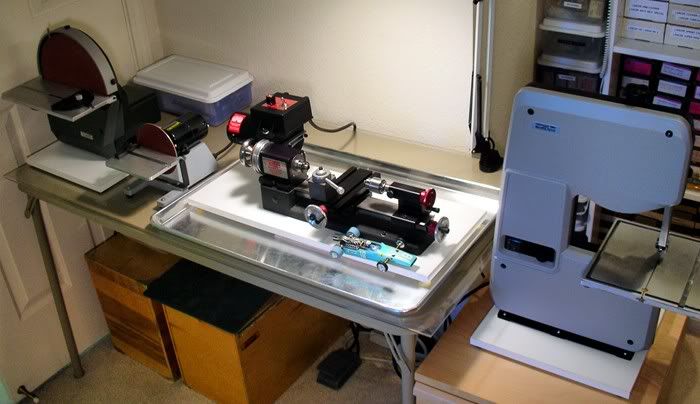 I've ordered some swing arm drafting lamps to clamp on each end of the card table for plenty of light. When we move, after retirement, I will buy some decent work benches to set everything up on. For now, this works OK.
For next month I've got my eye on a small ultrasonic cleaner for just over $100 and a micro bead blaster for a little over $200. Again small, slot car sized stuff...
Onward...