With it being Christmas time and all I've acquired 4 new toys

. Unfortunately I was dissatisfied with 3 of them and sent them packing today
. Here's the one keeper: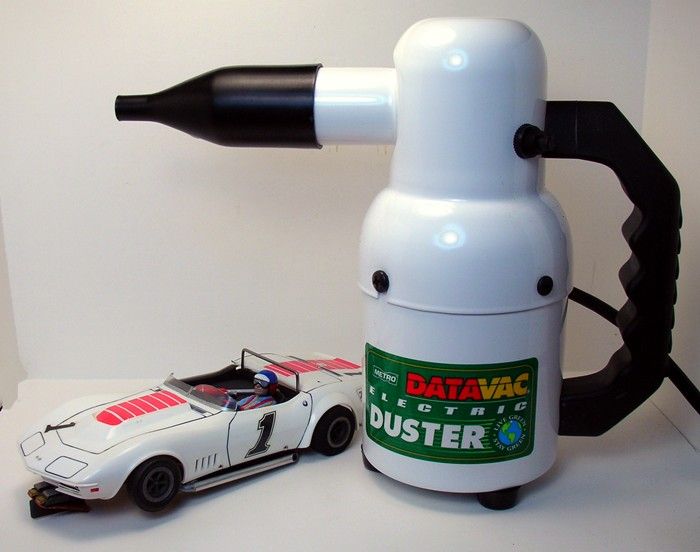 It's one powerful blaster! I was thinking I'd have to spend a fortune on a Silent Air compressor for my hobby room as normal compressors are too loud for me inside the house. Then I stumbled on this thing. I didn't expect much but for only $40 delivered I thought I'd give it a try. Here's where I bought it from:
B&H Photo
The first time I hit the "go" button it shot off that black reducer on the nozzle end (I didn't have it pushed on tight enough). It shot across the room and hit my waste basket and knocked it over

. Yeah, this thing will do!
Here's the manufacturer's web site:
Metro Vacuum
Onward