The motor has 2 mounting screw holes. To use the bottom hole I filed a little notch in the half rail: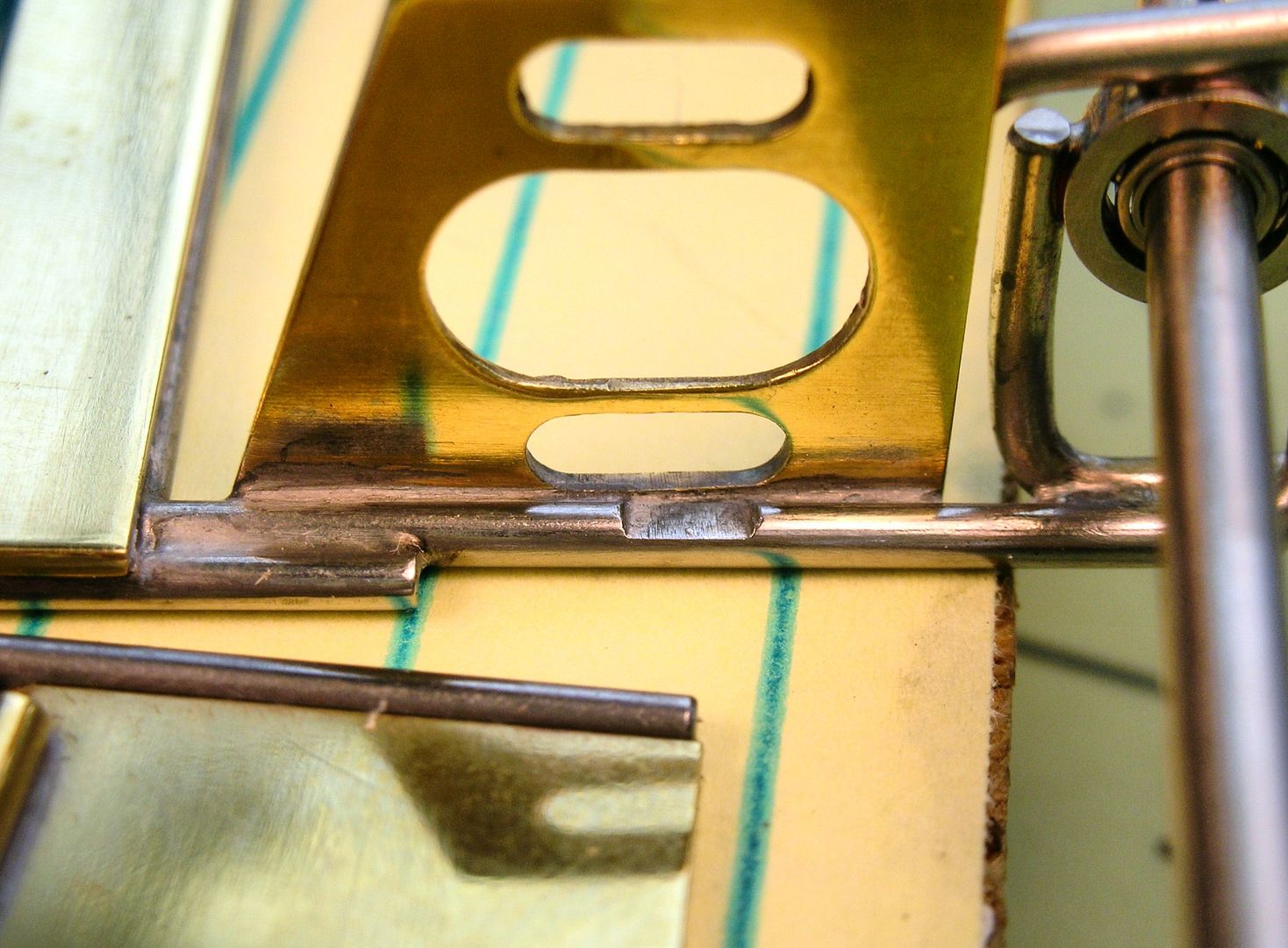 The screw head on the left was ground down a bit...........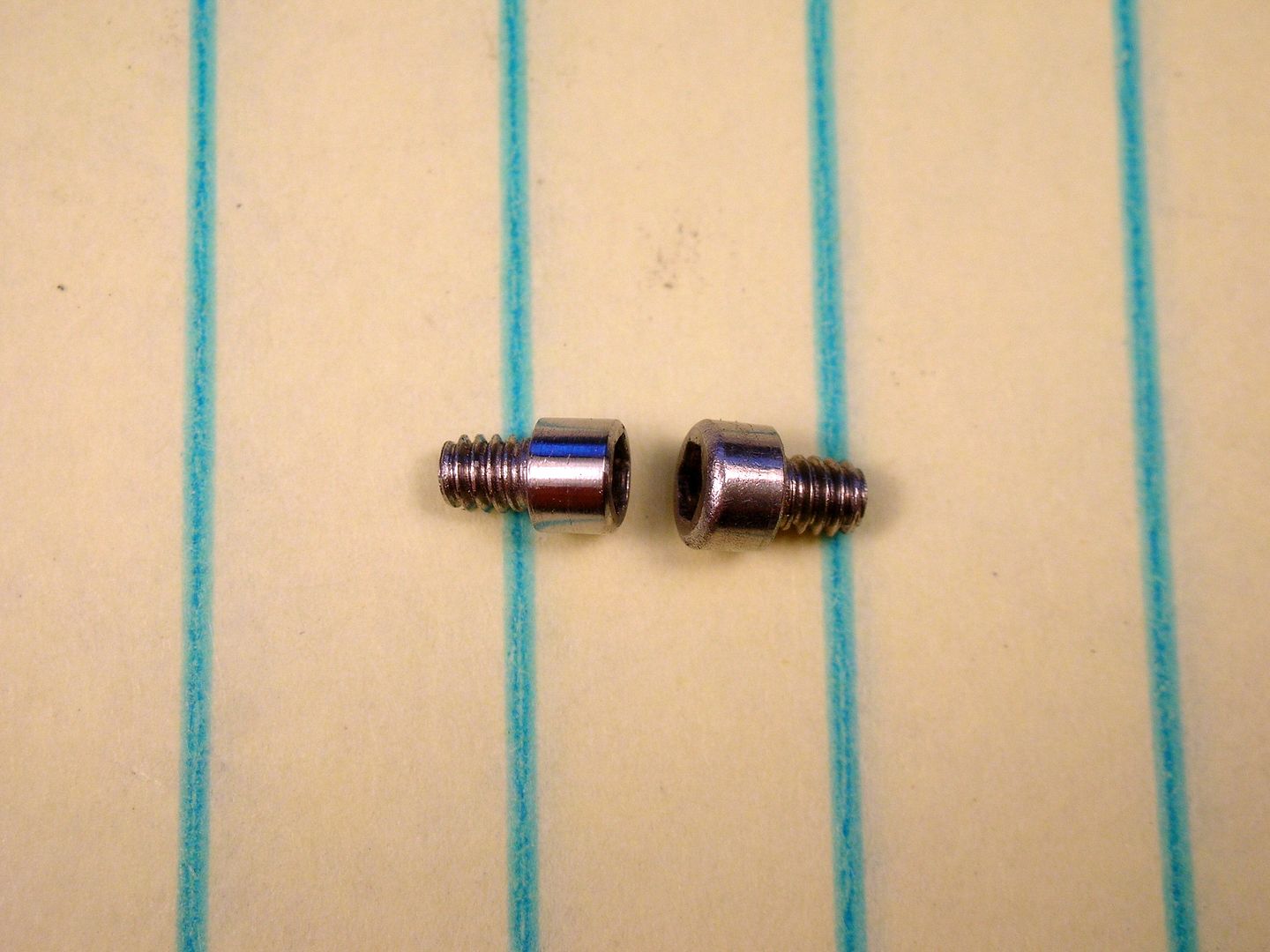 ..........and with the mounting surface on the can milled nice and flat the motor screws down nice and tight without and can distortion. The rear motor brace soldered on super easy on the pre-tinned can surface:
The pinion above is a modern Sonic. It meshes beautifully with a vintage Fass 45T spur gear: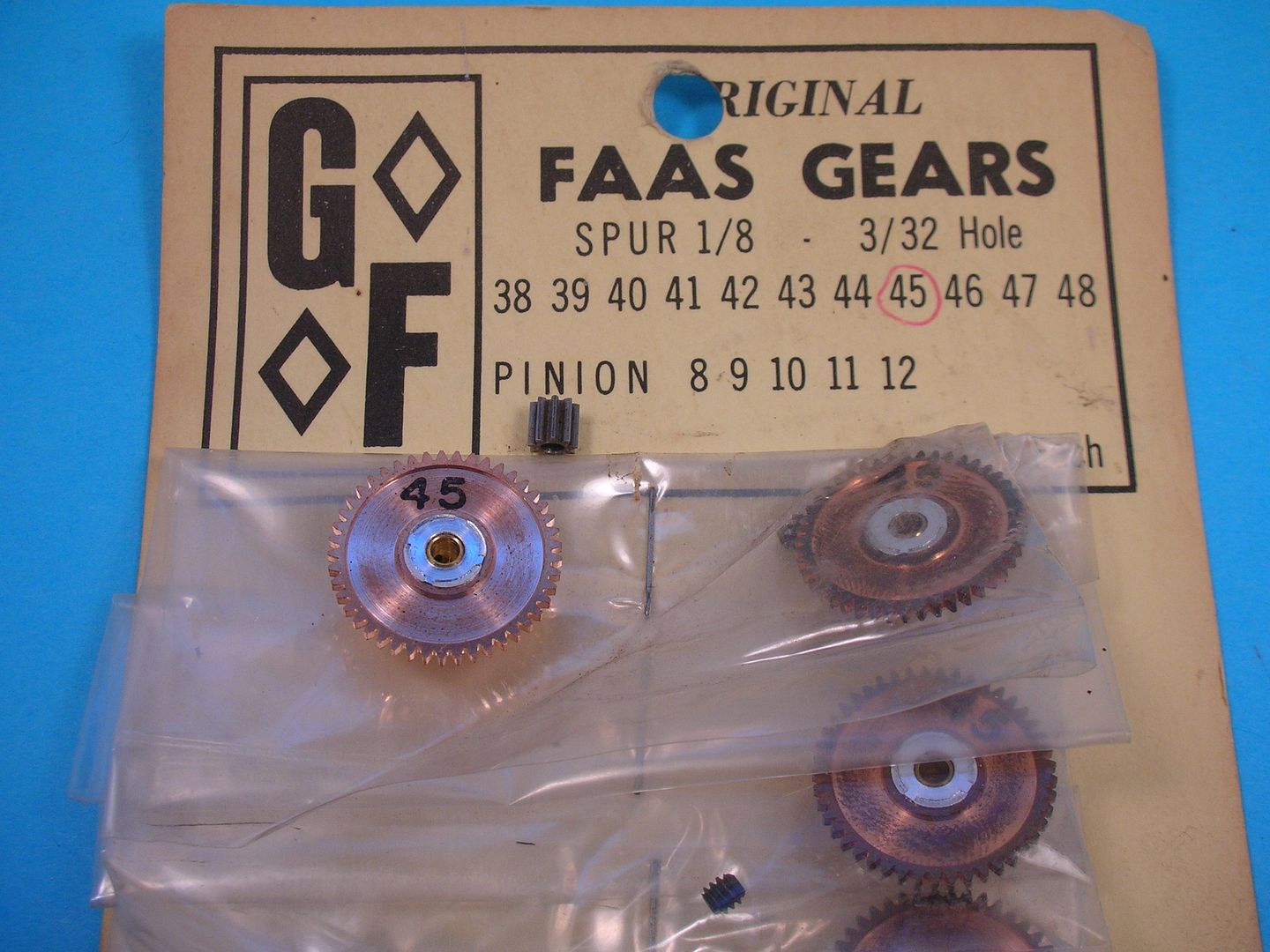 Wheels and tires coming up...........